TORONTO SALES VOLUME BY HOME TYPE 2018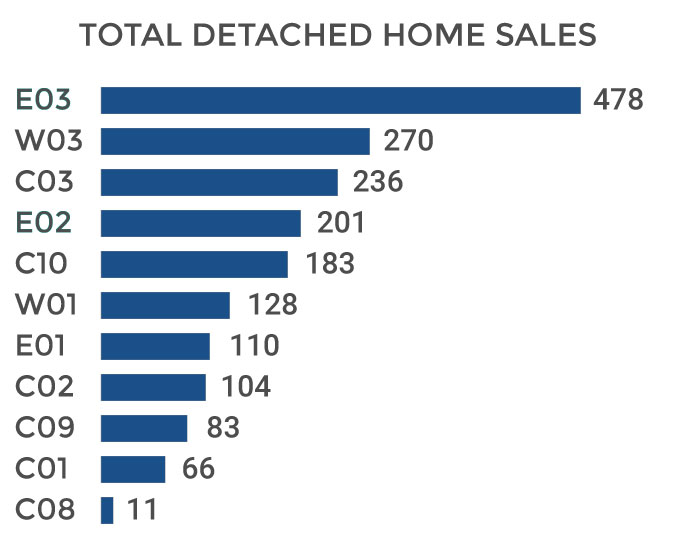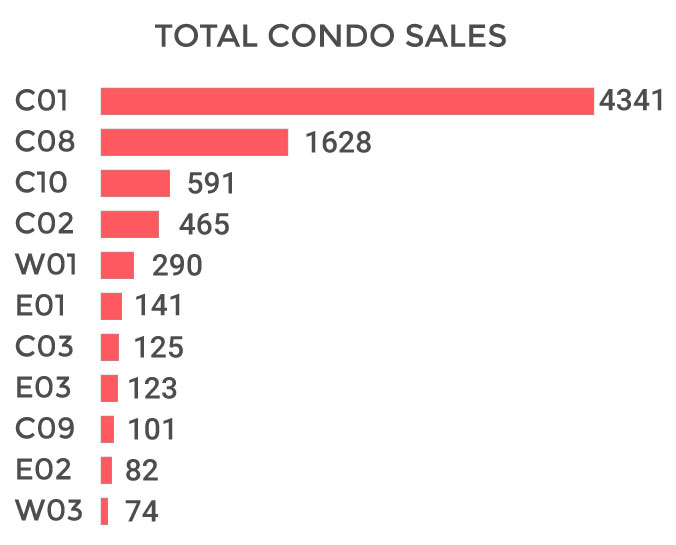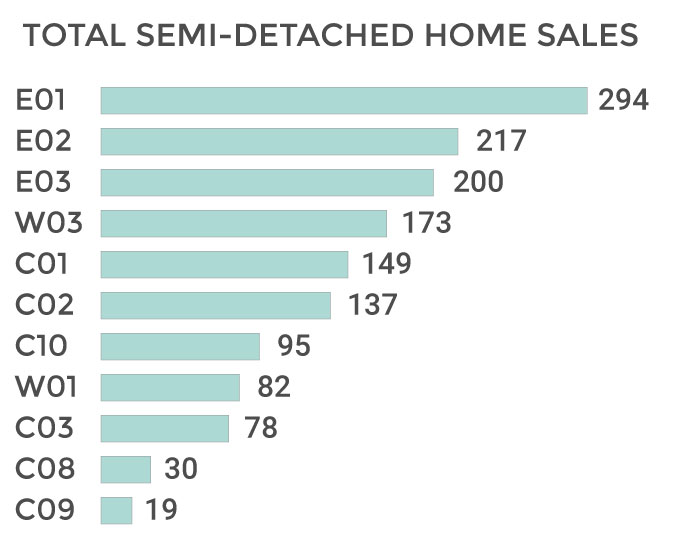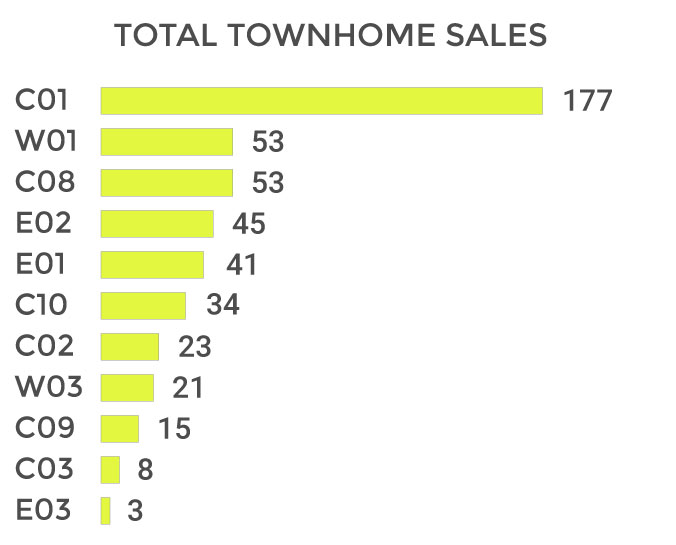 TORONTO AVERAGE HOME PRICES FOR 2018
Starting in the west end of Toronto and working our way east across the city, we present you with the year's average home prices for each municipality. Refer to your municipality in the map above to understand how your Toronto home has performed over the last 12 months.
WHAT DO THE TORONTO HOME PRICES MEAN FOR FIRST-TIME BUYERS?
For those of you who are looking to buy your first home in Toronto this year, pay attention to the areas where your preferred home type falls within your budget.
For instance, looking at the way Toronto home prices have performed across the year in the east end — in particular E01 which is Leslieville and Riverside and E02 which is The Beaches and Upper Beaches — home types from detached homes to condos have maintained a fairly consistent price point without too much fluctuation across the year.
Comparatively, looking at C02 which is the Annex and Wychwood neighbourhoods, all home types have seen many highs and lows in price across the year, sometimes jumping or falling anywhere from $900K to $2.5M in one month.
Refer to these 2018 average Toronto house prices charts as a way of painting a picture of what Toronto real estate prices are like coupled with your desired home type and neighbourhood. Then, set up a call with your Toronto real estate agent for their professional guidance on how to buy a home in Toronto.
(Note: Dotted lines correspond to last available sale for that home type, sometimes going back to November or October 2017.)

REAL ESTATE MARKET IN TORONTO Y-O-Y PERCENT CHANGE 2018
Use the maps below to see how different Toronto home types across the city have performed year-over-year. These prices are generated by comparing the TREB sales from December 2018 and December 2017. Read more on our full December y-o-y stats in our monthly real estate news market report here.