It's Saturday evening, you've got a glass of wine in hand and for some reason you've found yourself watching back-to-back episodes of Property Brothers. As one glass turns into two, you start thinking, "Hey, we could totally do that. Look at all the money we'd save."
But when it comes to buying real estate, there's a bit more to the reno vs ready equation than meets the eye. That fixer-upper might sound like a great deal but as you move funds from your down payment into the renovation budget you increase your upfront costs. This means, if you're on a budget, you'll be walking a fine line between your renovation allowance and a cash down payment large enough to actually get you that fixer-upper. This is the number one thing that most people overlook as they consider their options.
No matter which way you go, there's going to be a trade-off, whether it's financial or convenience. We're here to present you with details on both choices to help you make a decision that's right for you.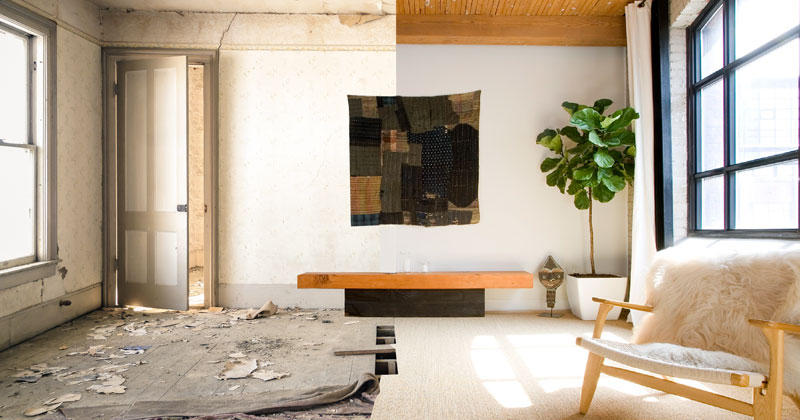 MOVE-IN READY HOUSE
We've all seen the HGTV shows that present the buyer with a home that checks all of their must-haves. The catch is always that this property seems to be right at the top of their budget. It's true—for a move-in ready home, you need to be prepared to spend more.
Let's say a move-in ready home is going to cost you $800K. You'll need at least $160K for the down payment and will need to qualify for a $640K mortgage. (Keep in mind that with today's new lending guidelines, this means you'll need to qualify at a rate that is 2% higher than your negotiated rate.)
The obvious benefit to buying a move-in ready house is just that: it's hassle-free. Presumably, the most you'll need to do is paint the walls to suit your preferred palette and change out a few minor fixtures. The trade-off for this benefit is that your monthly carrying costs are going to be higher with a $640K mortgage in your name.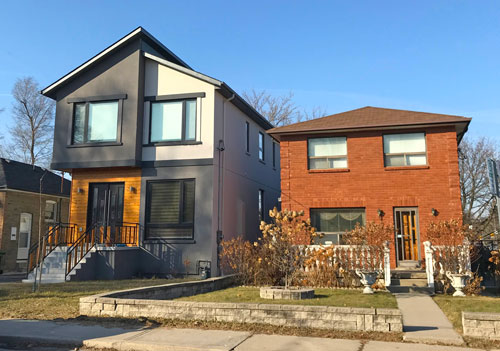 RENOVATION PROPERTY
The alternative to move-in ready house is to buy a property that has a lower price tag but that needs some work. Let's say you find a property for $600K but it has a laundry list of renovations. In order to buy this property, not only will you need the 20% down, but you'll also have to factor in the cost of renovations. Both of these expenses will need to be in hard cash.
In this example, you'll need $120K for the down payment and another $100K to renovate the property. That's $220K in cash up front. While you'll need to budget for the higher up front costs, your monthly carrying expenses will be lower. The fixer-upper will cost your roughly 38% more up front compared to the move-in ready property. However, your monthly carrying costs will be about 28% lower. Which option better fits your budget?
The obvious downfall for buying a fixer-upper is the renovation itself. While there is a lot of work, hassle, and risk involved with this type of purchase, you get the opportunity to customize your property to suit your individual wants and needs. The trade-off is literally the opposite to a move-in ready home: is living through an extensive renovation itself worth it for more affordable carrying costs and can you make your budget work for both?
If you're ready and willing to take the reno route, it's important to consider what features will boost the value of the home come resale. The big four are kitchens, bathrooms, painting and landscaping. Do your research and even ask your Realtor for advice on what features are sure to increase the value of your home. If there is a lot of competition in the market when you do go to sell, people are willing to pay more for things that look perfect and pristine.
CONSIDER YOUR EQUITY
Another element of this comparison to consider is the return on investment. With a move-in ready property you will actually get a higher return with less money down compared to the fixer-upper. If the market goes up 10%, you earn $80K with $120K down compared to the $60K with $220K you needed to buy and renovate the fixer-upper. So while the immediate returns are better with the move-in ready home, you are still banking on the fact that the work you put into a fixer-upper will boost your property's value come resale.
With respect to the examples above, your financial situation and what's available in the market are big variables to be considered. Neighbourhood to neighbourhood, what's priced as a move-in ready home in one place may have the same price tag as a fixer-upper in another. The question you need to ask yourself is which trade-off suits your needs at the time. It's never a one size fits all strategy. Evaluate your list of must-haves, your finances, and what your reasons are for buying. You can download our Buyer Guide today to help you prepare or set up a call to discuss your unique goals and financial situation.