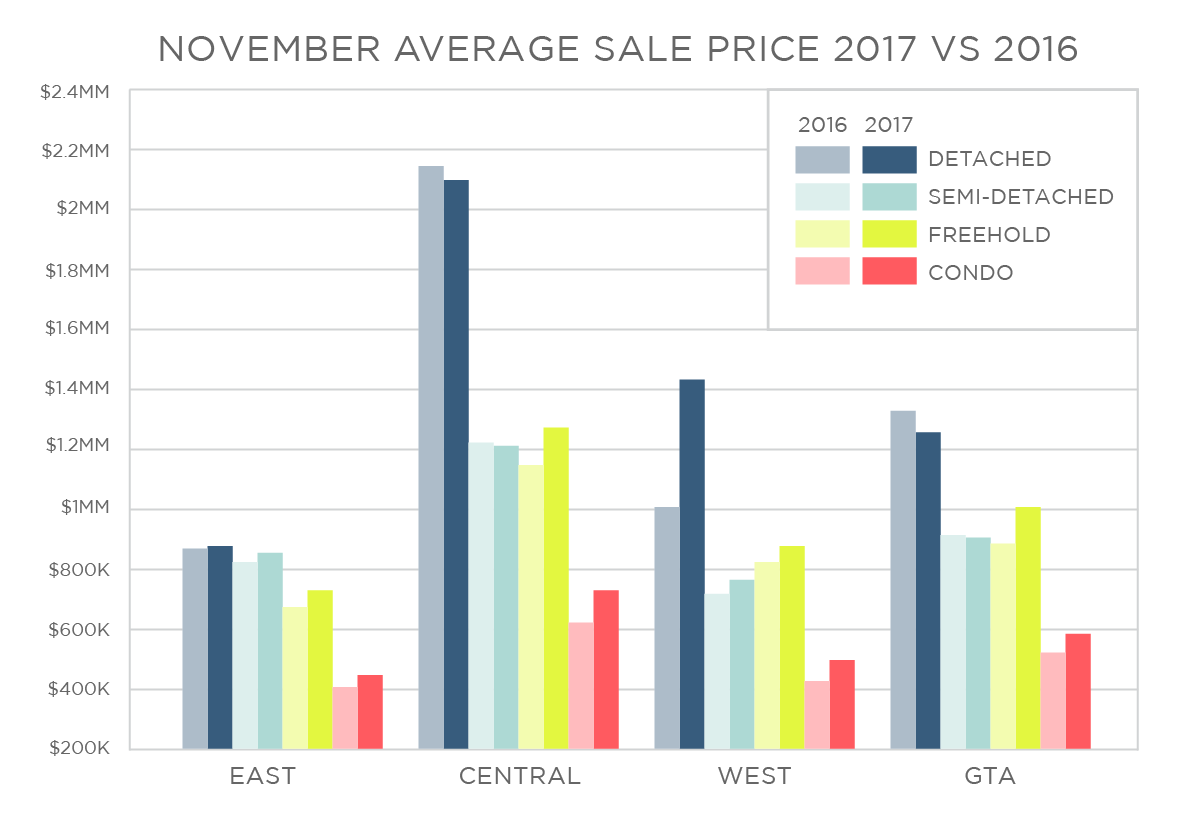 Toronto is still showing signs of a healthy, stable market as the Toronto Real Estate Board (TREB) releases their November 2017 stats reporting that the number of new listings are up 37.2% from last year's period of low supply. While the number of transactions in November are up from October 2017, "bucking the regular season trend" of a quieter month.
Leading this trend is Toronto's HOT condo market which is up 16.4% in 2017 and if we isolate condos in the 416 you're looking at an even greater increase of 17.7%.
Toronto's detached market however is a different story. Last year, buyers were chasing after detached homes in troves which caused a serious inflation of detached home prices, but this also drove up the average selling price of all home types combined. November 2017 stats when compared to the previous year are greatly affected by this and they are showing that the average selling price for all homes combined is down 2% year over year. However, what we should also be mentioning is that even though on a year-over-year basis we're down 2%, on a year-to-date basis (comparing January to November 2016 with 2017), the Toronto market is looking healthy and stable with a 13.4% increase.
Also of note this month is that the implications of fair housing plan have seemingly begun to wain while the new mortgage laws, i.e. Canada's new Stress Test is now putting pressure on would-be purchasers. With these impending changes taking effect as of January 1st, 2018 buyers scramble to purchase in 2017 as they will have more purchasing power and effectively be able to afford more in 2017 than they will be able to in 2018. For more on Canada's new Stress Test click here.