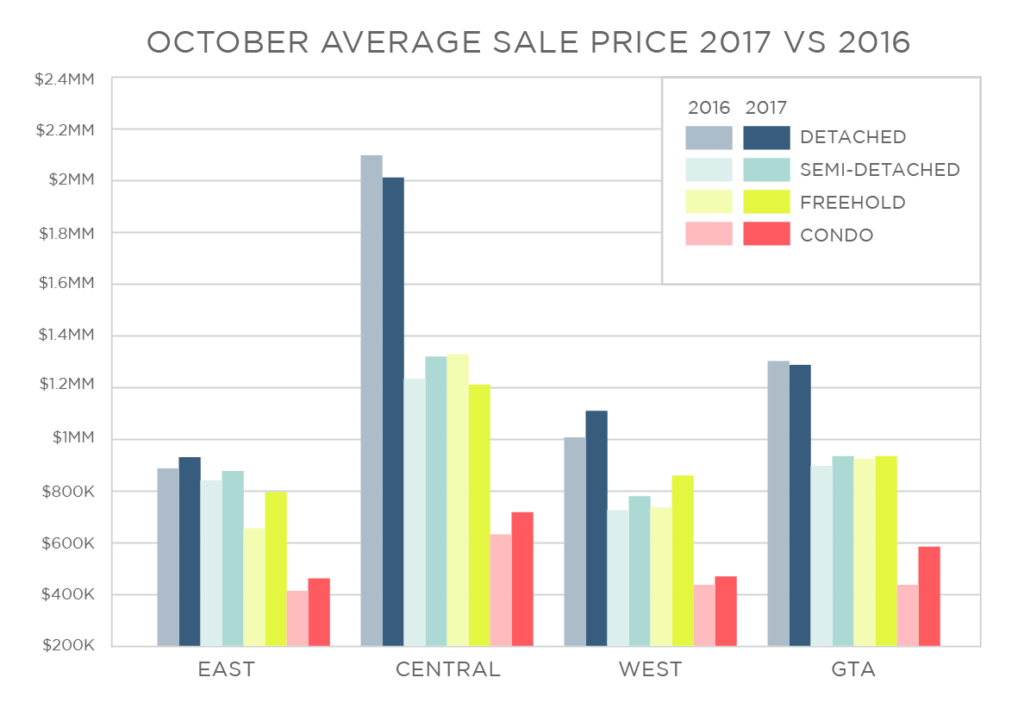 With 2016 weighing in as a record year, we've been hearing a lot of negative comments about the market — but all signs are pointing up and looking positive. Residential sales reported an above-average increase between September and October of almost 12 per cent, pointing to stronger fall market conditions.
With 2016 as a record year it's presumed that on a year-over-year basis sales were down. What is of note however, was Tim Syrianos, president of the Toronto Real Estate Board's comment, "Every year we generally see a jump in sales between September and October. However, this year that increase was more pronounced than usual compared to the previous ten years. So, while the number of transactions was still down relative to last year's record pace, it certainly does appear that sales momentum is picking up."
With buyer sentiments brightening and sales momentum gaining, Toronto home prices also trended up at 2.3% year-over-year — with the strongest market segments being townhouse and condominiums.
Holding steady is Toronto's condo market averaging a 21.8% increase year-over year. This is a market that we expect to remain steady. We cover our top reasons why in our recent blog post, "Why It's [Actually] A Great Time To Invest In Toronto Condo Market".