Hover or click over a community to see the local sale prices from May.
The Toronto real estate market in May was a bit of a slower month as far as sales are concerned. Sales are still down from this time last year's peak period. The average home price for the GTA was also down 6.6% to $805,320. 
However, this is the smallest decrease in the last few months. This trend shows that the gap from last year's peak period is closing. Which indicates that the TREB's predictions may be correct and the market will likely pick up in the second half of this year.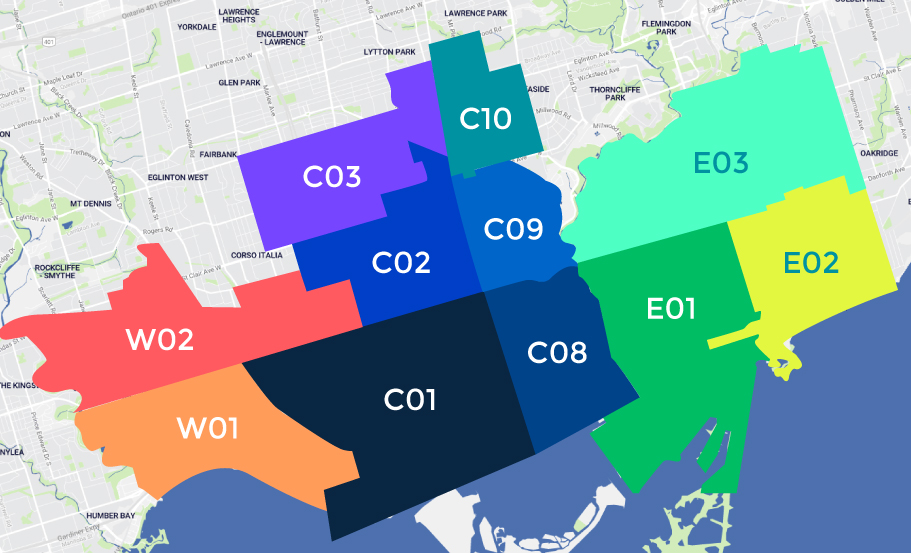 LACK OF INVENTORY
The biggest thing we've noticed this past month was the lack of inventory with new listings down 26.2%. We are currently working with a number of buyers who are actively looking but not finding that hidden gem that they are looking for. Ultimately, a purchase that last year would have happened in what would likely be record time is now drawn out due to this lack of inventory. Instead of going to see 8 properties in a weekend our buyers are typically booking 2-3 showings. 
The Ipsos report for TREB also suggests that buyer intentions were down from the fall and stated, "Home ownership remains a sound long-term investment. Unfortunately, many home buyers are still finding it difficult find a home that meets their needs." 
This has lead to increased competition and will put upward pressure on prices.
If you're thinking about selling, there are a number of buyers sidelines right now and competition will likely be strong for your property. If you'd like to know what the value of your home is in today's market, send me an email, or submit this form here for a free home valuation.