Looking for some creative design ideas for your balcony? We've got you covered! A balcony space has SO much potential to be a relaxing and beautiful spot. If you are lucky enough to have a balcony in your condo, there are many ways you can design the perfect outdoor space. When you're living in a condo in Toronto, the balcony is an important space to utilize. Whether you're looking for small balcony design ideas, or even modern balcony ideas, we've got some ideas for you! There's so much you can do to personalize your balcony, so don't forget to explore your creative side.
Here are 5 creative tips for your balcony:
Add in Tables and Chairs
There is no better way to have your morning coffee than with some fresh air and a beautiful view! If you want your balcony to be inviting and welcoming, nothing says this better than adding in a table and some chairs. This will make a great space to be used for meals, working, entertaining guests or just taking advantage of the view in Toronto. If you are worried about space, you can always opt for foldable furniture that can be tucked away after use. If you happen to have a larger balcony or terrace, you could even incorporate some large patio tables or an outdoor couch!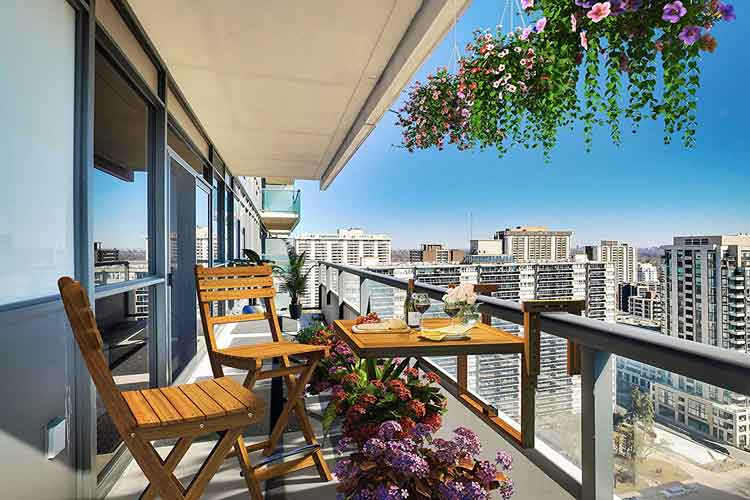 Make it Green
Adding some plants can bring life, colour, and warmth to your balcony. Depending on the size of your balcony, there is a number of plant options to choose from. You can add large plants if you have the space, or use railing planters to add some small plants or to grow herbs. This can be a great affordable addition to your balcony while taking up little to no space.  If you want to get very creative there are also hanging planters that you can add for a rustic look.
Don't have a green thumb? You can also opt for fake/artificial plants! Especially in city like Toronto where there are many cold and snowy months, fake or artificial plants is what many people opt for. If you are going with this option, make sure your plants are sturdy and can withstand all sorts of weather conditions.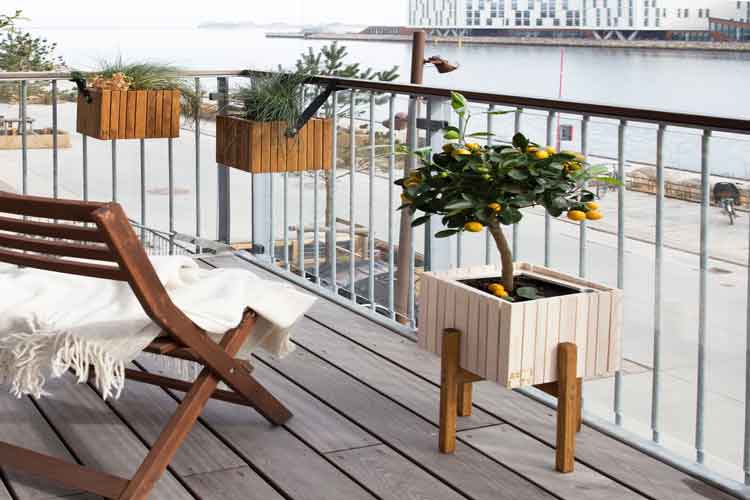 Add Flooring 
This option is a very modern balcony idea! A lot of modern balconies have grey, concrete floors that are not particularly welcoming. However, it's pretty easy to improve things here. You can add removable balcony tiles that can offer a variety of styles, for your design needs. You could also add balcony grass turf to transform it into a backyard. It is pet-friendly and hassle-free. It is the perfect touch to a balcony!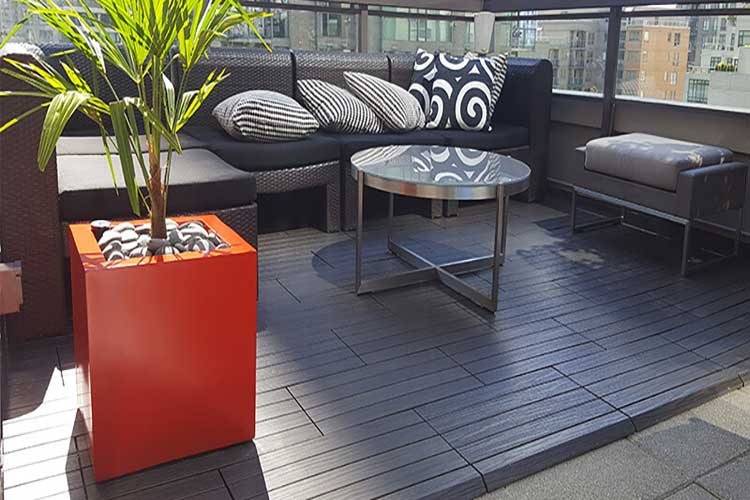 Make it Comfy and Cozy
Adding a couch and pillows might be the perfect idea for you! You could add a comfy place to lounge and rest on your balcony. Once the warmer weather hits in Toronto, you will be spending more time outside on your balcony and should design it with comfort in mind. You will enjoy your balcony much more by simply adding in some cushions and pillows. You can even add some string lights, or lanterns to make it a perfect spot to spend your evening. As we have all spent so much time at home this past year you can use these creative tips for your balcony to change up your scenery.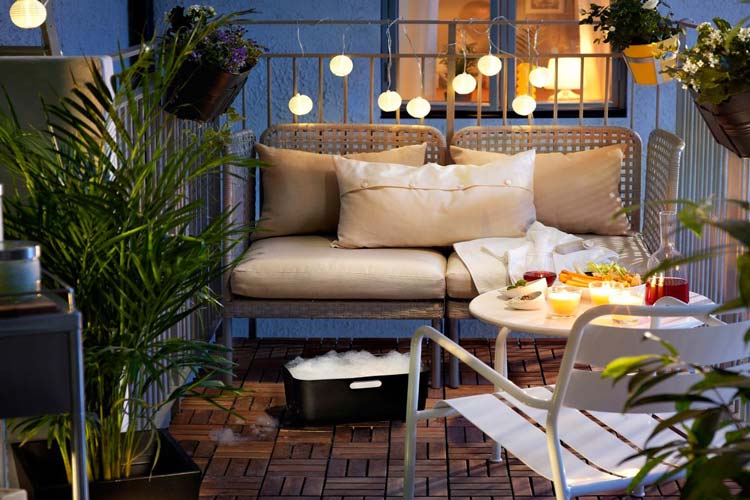 Add Privacy 
Sometimes people are just looking for a little bit more privacy to add to their balcony. If you are too close to your neighbours or just want that added comfort of privacy, you can always use some tall plants.  If you are looking for something more you can add a simple balcony cover that can be easily removed when needed. Especially living in downtown Toronto, many people prefer a little bit of privacy and want options that are renter-friendly as well.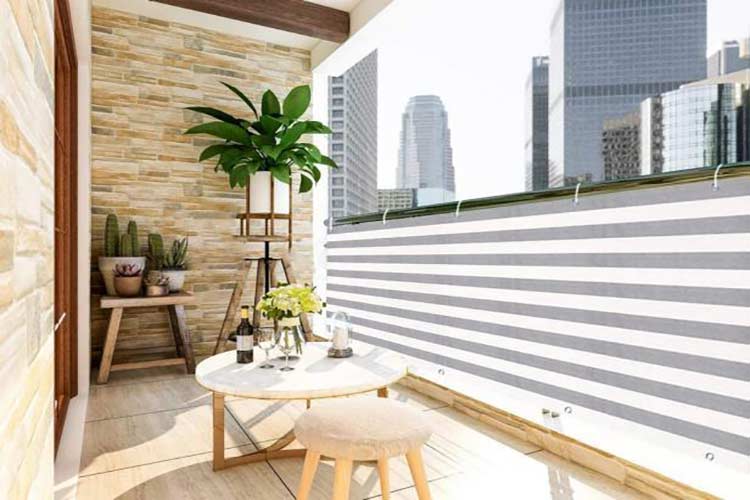 We hope balcony ideas are helpful and help you live in style!