SMART REAL ESTATE PURCHASING DECISIONS HAVE THE POWER TO TRANSFORM LIVES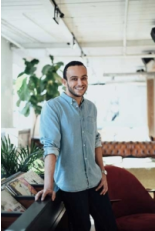 Need help buying a house in Toronto? Pierre Carapetian is passionate about using real estate to not only find the perfect home for your needs, but also to help you use it as a means to build wealth and ensure your financial independence.
With 14 years of Toronto real estate expertise, the agent knows how to listen and understand your needs and concerns. He will create and execute a smart strategy that meets your purchasing goals and achieves your home-owning priorities.
For your quick reference, here's a brief Toronto home buyers' guide with prior preparation steps that can help ease the process for you:
How to Prepare When Buying a House in Toronto?
Save, Save, and Save for the Down Payment

Saving funds prior to purchasing your house can help ease the stress and worry that first time home buyers especially encounter in the initial stages. Accumulating money for the down payment is the first step towards buying a home in Canada. But how much money should you save? It depends on the cost of your home. For homes that cost up to $500,000, a 5% minimum down payment is essential. If you can save more, you can contribute more towards the initial down payment and consequently opt for a lower mortgage.

Get a Pre-Approval

Getting a pre-approval helps prospective home buyers get an estimate of their borrowing capacity. To be more precise, you'll get to know the mortgage amount you've been pre-approved for and the loan terms including the applicable interest rate. It's important to remember that a pre-approval is in no way an actual approval for a loan – it's just an estimate, but a helpful estimate, nonetheless.

Get in Touch with a Real Estate Agent

A Toronto home buyers' guide can provide the information you need whereas the right real estate agent can find the house that is just right for you, based on your specific needs.

Pierre Carapetian has both the experience and expertise in meeting clients' real estate requirements, whether it is for residence purposes or a source of income.

Pierre's personal success in Toronto real estate began when he was 18 and purchased his first home; by the age of 23, he had six investment properties in his portfolio. Now, as a professional real estate broker he's built upon those excellent investment returns and has helped hundreds of clients buy a house in Toronto with smart real estate purchasing decisions as well. Let Pierre guide you to the same real estate success. Get in touch today to discuss your home buying requirements.