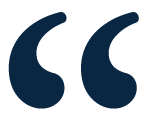 Thanks for eliminating all the headaches from seemingly daunting financial decisions!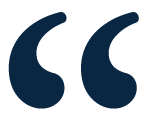 Thanks for eliminating all the headaches from seemingly daunting financial decisions!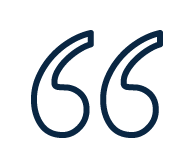 "We have been in our new home for almost nine months. Every day we are grateful for our beautiful home and the fact that Bill was there to help us find it. Being a multigenerational family, we had some specific requirements about layout, accessibility and neighbourhood that needed to be met. You were patient and diligent in helping us find the perfect space, always ensuring our interests and needs were first and foremost. We've been recommending your services to anyone looking to buy or sell! Thank you for being part of our first homebuyer journey!"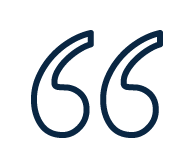 "Bill helped me purchase my Condo in February 2021 and I couldn't have had a more positive experience. As a first-time homebuyer, I was on a steep learning curve and Bill made himself available at every step of the process to provide valuable advice and recommendations. In addition to helping me find my ideal home and clearly explaining the bidding process so I could make an informed decision, Bill also helped me find a great mortgage broker and legal team to ensure I was able to close the deal; he even provided recommendations for contractors to complete any renovations I was considering before taking possession. You can consider Bill a one-stop-shop for making one of the biggest decisions of your life. In future, I look forward to working with Bill on future real estate transactions and I would definitely recommend his services to friends and family. "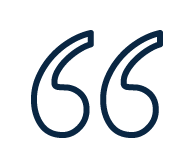 "My boyfriend and I worked with Rebecca Dunlop to find our first rental together. She was professional, efficient, and knowledgeable. I would recommend her to anyone and everyone!"
Samantha Rosenstein, Tenant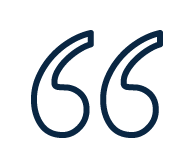 "Pierre and his team are a dream to work with, and are my go-to for any real estate deals. I appreciate Pierre's extensive knowledge of the Toronto Condo Market, and responsiveness during all transactions. Marina's extra care and attention to detail top notch. I would highly recommend Pierre to anyone looking for a strong agent!"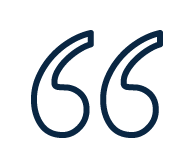 "I am so glad that I worked with Rebecca! I was worried about finding a new condo and Rebecca made the process so quick and stress-free. Rebecca listened to all of my concerns and helped me with finding listings that fit all of my needs. She was very responsive and answered my questions right away. This was the most positive experience I have ever had working with an agent, and I would highly recommend Rebecca to anyone."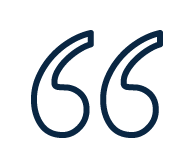 "I highly recommend Pierre and his team. I listed my condo for sale at the peak of the Covid slow market. With Pierre's spot-on guidance towards the right price, and Marina's fabulous staging, we sold in 3 days over-ask. I couldn't have asked for a better outcome. My family has used Pierre to buy in the past, and continue with his team now to buy again. We can always count on his professionalism and excellent knowledge of the Toronto market!"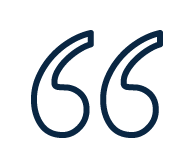 "My partner and I worked with Rebecca Colwill to find a new rental apartment and had a wonderful experience overall. Throughout the entire process, Rebecca was very responsive and informative with communications, she even went above and beyond to pick up our deposit cheque as she knew I had a busy day at work! Communications didn't stop once we signed, she checked in on us days after we had moved to be sure we had found everything we needed about the building, which was easy because she had already provided us with that information! We look forward to working with Rebecca again and highly recommend her."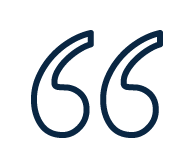 "Rebecca was absolutely fantastic to work with. My fiancé and I were nervous about buying a house in Toronto, thinking it would be a very stressful process, and it couldn't have been easier. She walked us through the process, was always available for (my many) questions and was flexible with viewing times and dates. When it came time to make an offer and getting it accepted, she gave us all the information we needed and held my hand throughout. We are so happy with the whole process and our new home! I would highly recommend her to anyone who is looking to buy a home in Toronto if you want a great experience."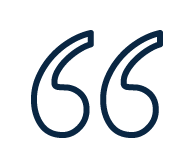 "Rebecca was very helpful and patient with us through the process and closed on the very first place we fell in love with. We were picky and finally someone listened to exactly what we were after. Responsive and kind and would definitely recommend her!"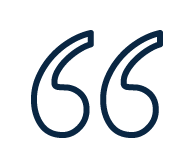 "Rebecca was seriously fantastic. Moving from a different country in the middle of a pandemic is no joke. We had to rely wholly on Rebecca's guidance on finding a place remotely, getting the lease in order, etc. It's not easy to gauge an apartment from a video call, but Rebecca listened to all our wants and went back to different condos multiple times to get measurements, shoot more video, take pictures, and accommodate a myriad of our other random requests. She helped us understand the workings of the Toronto Real Estate market and served as a guide on setting up hydro as well, even though that wouldn't be in her purview. She made moving from a new country relatively pain-free. We love our new rental and thanks to her we were able to find a place quickly. Will definitely work with her in the future when we're looking for our next home."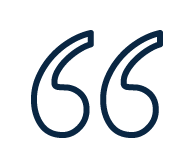 "Cannot recommend Pierre and his whole team more. I recently sold my property remotely from LA, and Pierre and his team were excellent to work with. Everything was taken care of. He is thorough, very knowledgeable, and very honest. His team was on it the whole time; incredibly responsive and clear. Their staging was excellent. His pricing strategy was spot on and meticulously considered, and it sold in a day. He takes great care with his clients, the whole team works incredibly hard, and it shows."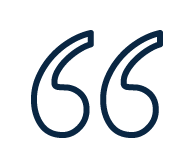 "Rebecca was an absolute pleasure to work with. She helped calm our nerves when it came to purchasing our first home. She is very knowledgeable and honest. She did not hesitate to tell us when she felt we could do better when looking at houses. Rebecca, my spouse and I instantly knew when we found "the one". She was just as excited as we were! We purchased our home two weeks ago. She has since been in contact with us to ensure all is well. Rebecca truly went out of her way through the entire purchasing process. We cannot thank and recommend her enough!"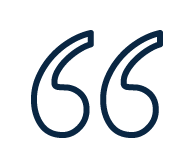 "My wife and I recently had the pleasure of working with Rebecca. We were both incredibly impressed at how knowledgeable and hard working Rebecca was. She answered all of our questions quickly and helped us navigate a challenging and stressful Toronto condo market. Rebecca is patient and understanding and went out of her way to not only find us a great income property but help to secure a lease for us afterwards. We would both not hesitate to recommend Rebecca to our family and friends and we look forward to working with her again in the near future."
David & Janice, Buyers | Investors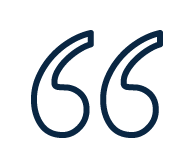 "Pierre has been excellent to work with. I interviewed several different realtors, but with Pierre I never felt pressured to buy. He was very informative and always left the decision up to us. He was able to source an investment opportunity that was off market—although a bit more complicated I'm glad I used Pierre as I don't feel all realtors would have been able to complete the transaction as smoothly as his team did. Marina, who is client care on Pierre's team has also been so helpful and attentive to our needs. Everyone always responds in a timely manner. They did a lot of hand holding for us which is greatly appreciated. I really feel this team is building long lasting relationships and would certainly use them again for my next real estate transaction in Toronto."
Judith Cheung-Cox, Investor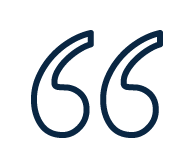 "Our experience with Pierre and his team was amazing! They handled everything for the sale of our condo from start to finish, and made it an effortless experience. Pierre was always available to answer our questions through the process. And he got us TOP dollar for our property! We're very happy with our experience, and will definitely use Pierre's expertise for our future real estate needs :)"
Gianna Aimola, Buyer | Seller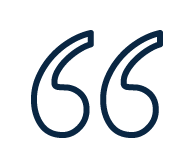 "My husband and I have worked with Pierre for multiple real estate transactions buying and selling for many years now. Pierre is like no other realtor we have worked with in the past – he is tremendously knowledgeable, professional, intelligent, responsive and overall excellent. He is able to pick up on subtleties of exactly what you are looking for and thus tailor your search accordingly to help you find your perfect match every time. He also ensures that what you are buying will guarantee an excellent return on investment in the future. He looks out for your overall goals and investment portfolio. We are glad to have been introduced to him years ago through a mutual acquaintance and always speak highly of him to our friends, many of whom have now also become Pierre's clients!"
Alyssa Wong
Buyer | Seller | Investor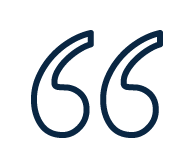 "Rebecca was amazing, helping to clarify the intricacies of buying a condo and helping to make the whole process smoother and faster than I could have ever imagined. She made herself available to answer the never ending questions and was always very honest with her opinion and given her experiences.
Considering the endless options she made it super easier to break down pros/cons and value (especially important considering Toronto's market). Definitely would recommend!"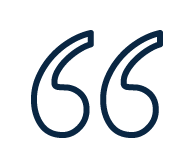 "Rebecca did an amazing job helping my wife and I purchase our first home. Rebecca is professional, knowledgeable and answered all of our questions with a smile on her face! She knew exactly what we were looking for and helped us get everything on our wish list. We couldn't recommend Rebecca and the entire team enough!"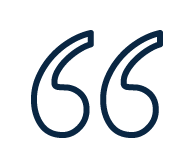 "We had the pleasure of working with Rebecca on a few different occasions. Prebuild condo inventory is always limited as builders try to maximize sales. Rebecca was able to get us the unit we wanted at one of the hottest preconstruction builds in Toronto. Seeing other waiting in line as we walked by was amazing. We also worked with Rebecca on renting out an investment property we have in a condo, the unit was rented out in 7 days for top dollar at our list price that was actually 10% higher vs. similar models. Rebecca always goes above and beyond, she is truly invested in the success of the relationship. She just gets stuff done! And is always available! If you are looking for someone to help you navigate the real estate landscape reach out to Rebecca
"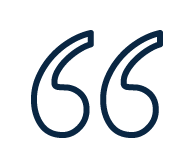 "Absolutely loved working with Rebecca! She made finding my new condo a breeze by always being available and answering any questions I had (big or small haha). I would highly recommend her and the Pierre Carapetian team for anyone looking to rent or purchase a home. They will make your life easier!"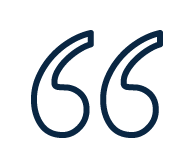 "This time around to find an agent to sell our condo my wife and I decided not to go with friends and family recommendations but to interview 3 based on connections and research within the area and pick the one we liked best. The choice to go with Pierre wasn't because of just liking him best it's because he was the best. In your first meeting with Pierre his passion for what he does is clearly identified. Very on point, very knowledgeable, and detailed oriented. I think what takes Pierre to the next level is his team. One of the most important things in real estate is communication. Between Pierre and his team I don't think I've hit 2hrs in between responses. Just over the top exceptional service. Between prepping our condo for staging, and selling our condo. A young family with 2 kids under the age of 4 they made that experience seamless. ~ Hiring movers – to clear our stuff for staging ~ Booking elevators in the condo ~ Staging our unit ~ Cleaning the unit ~ Sending out a professional organizer to help clear the unit. In real estate every agent demands 5% but not all offer 5% service. Pierre and his team are worth all 5% backed by the 5 star service they provide."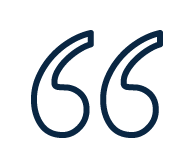 "Rebecca and Pierre were fantastic in assisting us buying a condo in Toronto. Always pleasant and professional, has an excellent grasp of the marketplace. Would definitely recommend to anyone looking in the GTA. Great advice led to a sale on our first attempt avoiding any bidding ward and getting us our first choice at a competitive but fair price."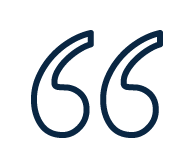 "Pierre and Rebecca are very knowledgeable and always willing take the time to answer all your questions and make sure you are comfortable. Thank you for all your help. Looking forward to working with you again!"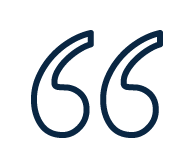 "Rebecca assisted me greatly with making a life changing decision on a condo purchase. She was very professional and answered all my questions on real estate. She was punctual on her responses and always available via text. Her help was greatly appreciated!"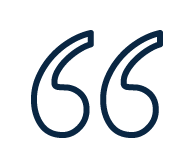 "As a first time condo buyer it was important to me to work with a Realtor i could trust in helping me to navigate this significant purchase. I connected with Rebecca immediately. She was warm, friendly and determined to ensure that I got what I was looking for. She was generous with her time and never made me feel rushed. She is beyond professional in all aspects. She was very communicative and kept me updated throughout the entire process. I can't say enough good things about her – I enjoyed working with her and would use her for any future real estate needs and I would also refer her to friends and family."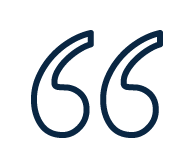 "I met Pierre initially in the fall of 2018 and am currently in process of a first pre-construction investment that should be completed by early 2020. My decision to work with Pierre after meeting him was based on the fact that I sensed I would not be subject to constant and pressured efforts to make investments, and also that Pierre seemed to focus simply on the investment metrics with analysis to support these. Both have proven true. Pierre will present and can discuss opportunities, but there is no undercurrent of expectation to purchase. Pierre is always measured and calm and responsive. His supporting team have also proven to be first class and always willing and able to assist as requested. His referrals to other sources such as a lawyer have also been excellent. If you are considering investment in condominium and pre-construction real estate I recommend you call and discuss with Pierre."
Douglas Deighton, Investor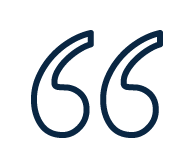 "Pierre's honesty and attention to details are why I continue to value him as my realtor. He is knowledgeable, hardworking and customizes his services to meet my personal needs and situation. Information is clear and straightforward which is very helpful for decision making during the real estate transaction process. Buying and selling with Pierre as my realtor is stress free!"
Marcia Pate
Buyer | Seller | Investor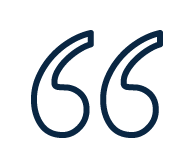 "Simply put… Pierre is phenomenal. I have purchased 4 properties with Pierres' guidance and his approach is one of an investment banker or personal finance manager. He provides both the short and long term holistic financial prospective so that your real estate investments not only provide homes you love but most importantly build your financial assets. Thanks for eliminating all the headaches from seemingly daunting financial decisions!"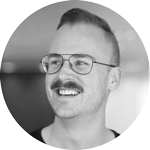 Gabriel Verkade
Buyer | Seller | Investor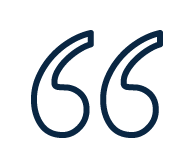 "Working with Pierre and his team was a fantastic experience. They went the extra mile every step of the way and helped us find, and buy, a home that met every request we had. Rebecca, in particular, was very patient, helpful and friendly! I would definitely use the Pierre Carapetian Group again and strongly recommend him to anyone who was looking!"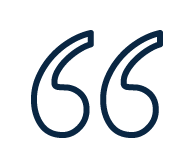 "We could not be happier with the excellent work provided by the Pierre Carapetian Group and especially Rebecca Dunlop, who acted as our realtor. Rebecca is a skilled realtor who listened, asked all the right questions and was an absolute pleasure to work with."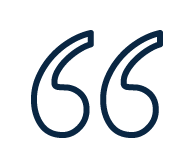 "Pierre is a pleasure to work with. He is VERY informed about the Toronto condo market with deep knowledge ranging from reserve fund stability to future zoning activity. Anyone can search a website but only someone with Pierre's knowledge can help you make a wise investment. Not only is he informative, but he is also very patient and I felt as though we were a team during the entire process."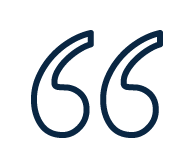 "I was looking for a trustworthy realtor who was very knowledgeable about the housing industry. Pierre is always able to answer my questions with confidence. He made me feel comfortable and secure with all of my real estate decisions and purchases. He surpassed all my expectations! I tell everyone in school that everything I had is because of you… everyone is always like 'how did you get here?' Call my friend Pierre!" –Check out Tony's Case Study.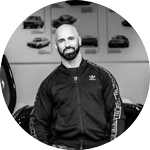 Tony Volpe, Investor
"We just sold our condo with Pierre and couldn't be more thrilled with the sale! Pierre and his team were extremely knowledgeable and staged our entire 1100sqft condo for no extra cost (and it looked fabulous) selling in less than one week and for 25% more than another unit the week before. I would definitely recommend Pierre to our friends."
Debbie & Brian Rhodes, Sellers | Investors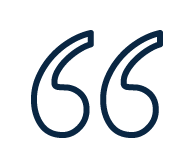 "Instead of us just saying 'well we are looking for this' and sent us a bunch of listings in our price range he took us out and showed us the places he felt we would be interested in. He found us a place that was completely off the map as far as MLS listings go. We got an incredible deal and made a friend for life. Anytime anyone mentions buying a place in Toronto I always say 'contact Pierre'. It's not because I get something out of it, it's because they will get something out of it, an amazing experience!"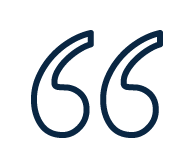 "Such a dedicated team, always quick with responses to any complex and simple silly questions. Was great in educating us on various options and never felt forced or pressure. Also very goal oriented, felt like we were always made a priority. Not afraid to put in long days (even after 20+ viewings in a day). Would absolutely recommend!"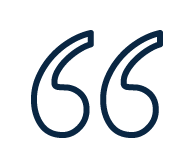 "My partner and I were referred to Pierre through mutual friends that had purchased multiple properties from him in the past. They spoke very highly of his work ethic, professionalism, and most importantly, flexibility with what we were interested in. On the first day of meeting with Pierre, it was obvious that he was the best in the business! He exceeded all our expectations and delivered on all that he promised.
The biggest surprise was his ability to show us 5-10 quality properties that satisfied all the requirements we set out. What truly sets Pierre apart from the rest is his knowledge of the intricacies of Toronto real estate. We now have 2 properties with him and have referred multiple family and friends to his team, all of whom were impressed with what he had to offer."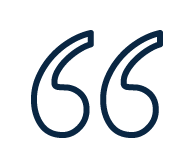 "Pierre is a pleasure to work with. He is knowledgeable and energetic. He is also well connected! So far, Pierre has done an excellent job finding good opportunities for me. He is helping me put together a very good portfolio of investment properties. Equally important, Pierre has found quality tenants for my properties too.
Pierre has gone the extra mile for me on more than one occasion. He has helped me avoid extra trips downtown by acting on my behalf for things like colour and finish selections. I highly recommend Pierre to those considering him, and I will continue to work with him going forward too."
Brian Mandelker, Investor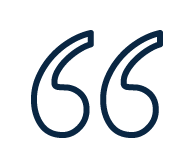 "We continue to be impressed by Pierre's ongoing service. He is always making us aware of lucrative opportunities in the marketplace that might be right for us. His approach mirrors that of an investment portfolio manager, ensuring that we assess both the short and long term potential of all our real estate investments to make well-informed decisions."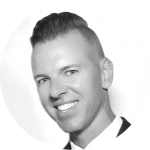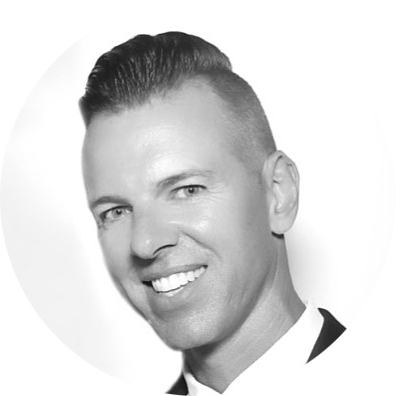 Adam & Gabe, Investors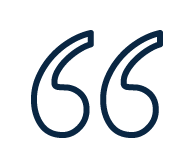 "I have had the opportunity to work with numerous real estate agents and am delighted now to be working with Pierre. I find Pierre has an excellent business perspective and offers strategic purchasing insight and real value. I can safely say he is the most responsive agent I have ever dealt with. He is concise, decisive, and maintains a clarity in thinking that does not get muddled with emotion."
John Wieser, Buyer | Investor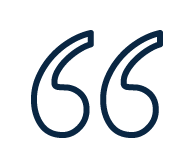 "We worked with Rebecca who did a superb job in helping us prepare our home for sale including the staging which made the house really stand out. Rebecca was very active holding open houses and following up with those who attended so that we sold our house in just a couple of weeks at a time that the marker was still quite slow. Rebecca was enthusiastic and easy to work throughout the entire process." -Read the review on Facebook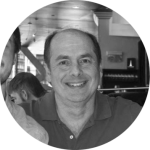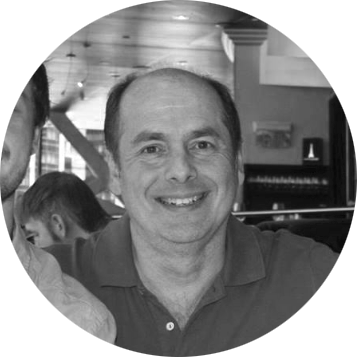 Rick Csiernik, Seller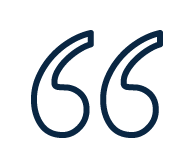 "We were monitoring and researching the real estate investment opportunities in Toronto on our own for years, but Pierre was able to make sense of the market, prevent us from making the wrong decision, and force us to wait for the ideal investment opportunity that was right for us."
Corby & Roselyn Fine, Investors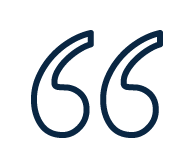 "Just a few words to tell you of our appreciation for the hard work, professionalism and commitment that Pierre has demonstrated over the many years that we have worked with him – since 2006. Pierre has been invaluable in helping us both buy and sell our home multiple times. What is unique about Pierre is that he has a vested interest in building a long term relationship with you, ensuring that you are making the right decision based on the reasons why you want to buy real estate – is it going to be your home? An investment? – and goes out of his way to make sure you are clear about what you want and why you want it. Of course, Pierre delivers on all the other skills and services that you expect from a best in class real estate agent and we would highly recommend his services."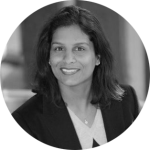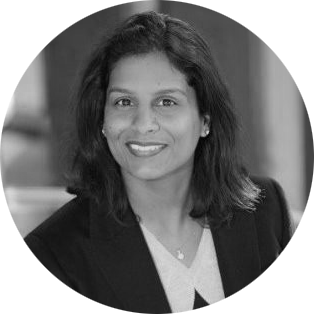 Nazmin & Vic Gupta
Buyers | Sellers | Investors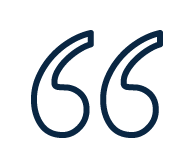 "Pierre's dedication to helping me find my dream home was exceptional and unlike any of the experiences I've had in the past. His strong knowledge of the real estate market along with his objective and transparent perspective made the process easy and fun! I already look forward to working with Pierre again and can't thank him enough for the wonderful experience!"
Dr. Doreh Behzadpoor B.Sc., D.D.S, Buyer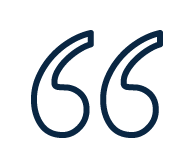 "Pierre is the consummate professional who worked overtime to help me find my first dream home. He always responded to my calls within 15 minutes and made the process simple and easy to understand. He also provided honest advice and feedback so that the home I bought would be one that would bring in an ROI. I can't wait to work with him again!" -Read the review on Facebook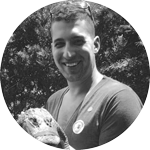 Sharif Mahdy, Buyer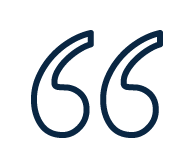 "Pierre's makes himself available and reachable to his clients at all time. He has a wealth of knowledge about every part of the real estate market and is only a phone call or email away.
Pierre's in depth knowledge and experience in the Toronto condo market allowed me to really take his lead when it came to competitive offers as well as listing prices. He was instrumental in helping me decide on the amount of my offer in order to secure the property I wanted, while still paying fair market value.
Pierre and his team are extremely efficient and worked very quickly in time-sensitive situations to make the process seamless and convenient for me."
Diana Carrelli
Buyer | Seller | Investor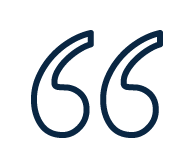 "Pierre is truly amazing and very knowledgeable about the Real Estate Market. He did exactly what he said he was going to do, and we had five offers to choose from. He surpassed our expectations and handled the inspection, the communication between our tenants through all the stages of listing and selling the property. The marketing of this property was the best I have experienced up to date compared to our previous transactions with other realtors. We definitely will deal with Pierre again, he has a great team!"
Giovanni Damiano, Seller | Investor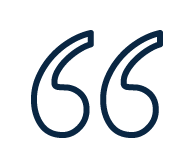 "Pierre was an incredible ally to have on our side during our first time home buying experience. He has an expert understanding of the market, neighbourhoods and city planning that made us feel confident in our purchase – most importantly he brought a customer first approach to our engagement. As a partner we're excited to continue to work with him for future real estate opportunities."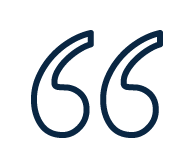 "We instantly took a liking to Pierre and his team, they are knowledgeable and informative. Not only did he take the time to go over all our questions, he took us round the local community and went over in great detail the upcoming investment in infrastructure in the area. We would absolutely recommend him and his team to new and seasoned real estate investors alike." -Read the review on Facebook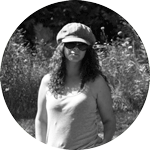 Carla Tulli, Investor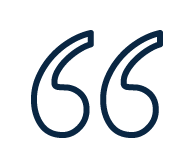 "Pierre and his team are an absolute dream to deal with. The customer service and professionalism you receive are top notch. Thanks again for finding me my dream condo in this crazy market."
Lisa St. John, Buyer | Investor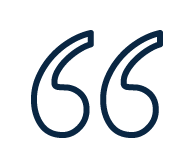 "We've worked with Pierre for the last 10 years building an investment portfolio of rental properties. We love working with Pierre because he presents opportunities to us based on fact, numbers and logic. Not on emotion or aspiration. These are business decisions. Best part is that these opportunities have proven themselves, hence why we recommend Pierre to our friends, plus we love his personality!"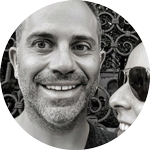 Matt & Addie, Investors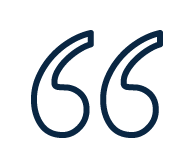 "Pierre's knowledge, professionalism and passion for real estate make him my sole source for all my real estate needs. He is a leader in the industry and it is always a pleasure working with him." – Read the review on Facebook.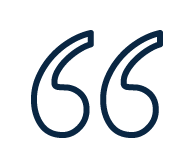 "We were very lucky to have Sabrina as our rental listing agent. She worked tirelessly around the clock to ensure our property was listed on time while my husband and I were relaxing on vacation. She presented high quality tenants who fit the criteria we were seeking. Sabrina did a fabulous job screening tenants so we had all the information we needed to make a decision on which tenants we wanted for our space.
What set Sabrina apart from any other agent we know, is her ability to negotiate. Her personable yet persuasive approach to negotiating is impressive and extremely valuable in an agent representing me and my property. For this reason alone, I will ensure Sabrina is on our side, every time!"
Syra A. Jan, Buyer | Investor