HOME STAGING SERVICES IN TORONTO
At Pierre Carapetian, we're dedicated to presenting your house in an as visually pleasing a way as possible, making a substantial difference. Buyers look for a space that's inviting, open, airy, spacious, and fully functional of course. And our full-scale team, comprised of varied home design professionals, makes that happen.
Opt for professional expertise for professional staging in Toronto to ensure you're getting the best price for your house. In a highly competitive market, when it's time for negotiations, you'll be happy you did.
We Spruce and Open Up Homes in a Way that Buyers Want to See
Our home staging service is fully comprehensive – it's what makes us one of the best home staging companies in Toronto. Whether it's a home or condo staging in Toronto, our approach is comprehensive, touching upon various aspects ranging from windows and wall paint to artwork and of course opening up of your space through proper design.
Moreover, aesthetics apart, any repairs or other limiting conditions that may impact the overall value of your home also need to be addressed before your house is presented to anyone. To that end, our team of experienced interior design professionals will inspect your home carefully before developing a multi-pronged plan to effectively showcase your place in a way that will help enhance its aesthetic as well as economic value.
It includes the micro as well as macro aspects – from ensuring that everything is in working order, down to the last tiny bulb to a selection of beautiful and contemporary elements. You can count on our team of visual experts and designers, with their skilled eye, to prepare your space for a luxury home staging in Toronto. It's bound to drastically elevate your chances of selling your property for a higher price.
Here are some of the steps taken to properly and effectively stage a property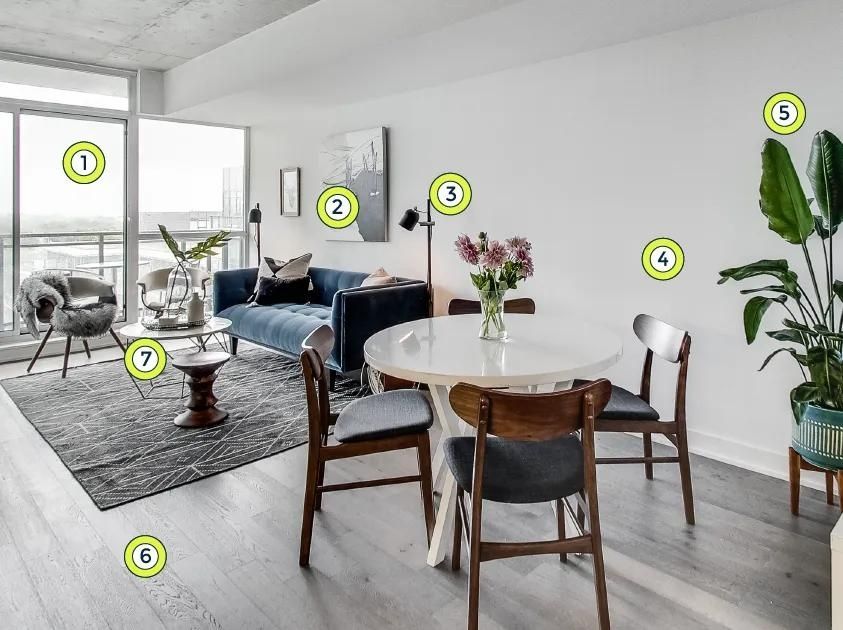 Clean windows
Add artwork
Add additional lighting
Clean and paint walls
Add greenery
Clean floors
Open up space through proper design
Value of Home Staging With Us
We take selling your home seriously and do everything we can to make it a stress-free and enjoyable experience for you. Leave it to us. Our professional home staging services go beyond just bringing in furniture. Before your listing is ready for prospective buyers' eyes, we make sure it's been seen by our entire team for quality assurance. We have it professionally photographed and design all of the marketing materials needed to have your property sold for top dollar. With our home staging service in Toronto, we're able to elevate your property's appeal, commanding attention, and resonating with buyers beyond the front door.
Each time we have the opportunity to stage a property for our clients, we end up selling it for more than the last comparable sale. As part of our commitment to our clients, we're able to offer our professional home staging in Toronto as a competitive advantage and value-add service to our clients*. From furniture, artwork, lighting, plants, or a rug – a cozy welcome will enhance your property's appeal.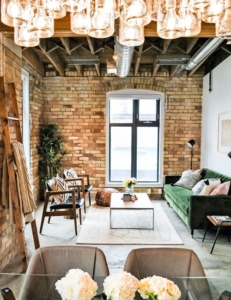 Expect the Very Best From Our Home Staging Service in Toronto
When we stage, we aren't just adding beautiful furniture to impress potential buyers – we do much more. Before our designer works their magic, there are lots of details to take care of that go unnoticed. We have an entire team of professionals that make sure your property is ready for its debut. We make sure any repairs – from screen doors to dishwashers – are working their best; that the walls have been cleaned and, if they need it, get a fresh coat of paint. To make sure your property is bright and inviting we ensure all windows are cleaned and that every last light bulb is ready to shine. And these are just some of the things we do to go that extra mile.
When the place has been cleaned from top to bottom and everything is in working order, that's when we send in our designer. We'll transform your space with our selection of stunning contemporary furniture and decor. The space is designed for buyers to easily flow from one room to the next. By de-cluttering and adding lighting, our goal is to accentuate the space's key features through thoughtful home staging and offering buyers a place they can envision themselves living in.
In some instances, our clients' furniture is beautiful enough to use for showings. There are still steps that need to be taken to enhance the space such as opening all blinds, fluffing pillows, reorganizing decor, and decluttering. These subtle changes elevate the space and make it photo-ready for marketing materials.
For more tips and tricks on staging your home, head over to the blog!