Top Real Estate Agency in Toronto – Meet Pierre Carapetian
I've been an investor in the Toronto Real Estate Market for over a decade now. Without any further ado, let's cut to the chase here: I bought my first property at the age of 18, and by the time I was 21 years old, I purchased my first 5 investment properties.
As a Toronto real estate agent I've facilitated over half a billion dollars in Real Estate transactions throughout my career, and I'm passionate about using real estate, to not only find or sell your home but to use it as a means of building your wealth and financial independence. My team and I are fully dedicated to helping clients find the perfect property for their needs – our relentless commitment to serving your real estate requirements has helped us earn the ranking of one of the top real estate agencies in Toronto.
WORKING WITH ME
I put my money where my mouth is. If I wouldn't buy it, I'll tell you! I've been through the buying and selling process more times than the average agent, as one of the top Toronto real estate agents and seasoned investors. I'm able to give guidance on each and every step of your transaction so the experience is seamless, stress-free, and most of all fun!
My approach is similar to that of a finance or investment portfolio manager, ensuring that we build a long-term partnership. I always assess both the short and long term potential, as well as your unique goals and needs as opposed to focusing on a single transaction. I always put your interests above all else and will do the right thing on your behalf in every circumstance to deliver the highest level of service you could imagine. Read what my clients have to say.
My objective in every single transaction is to make you happy and ensure you have the best possible outcome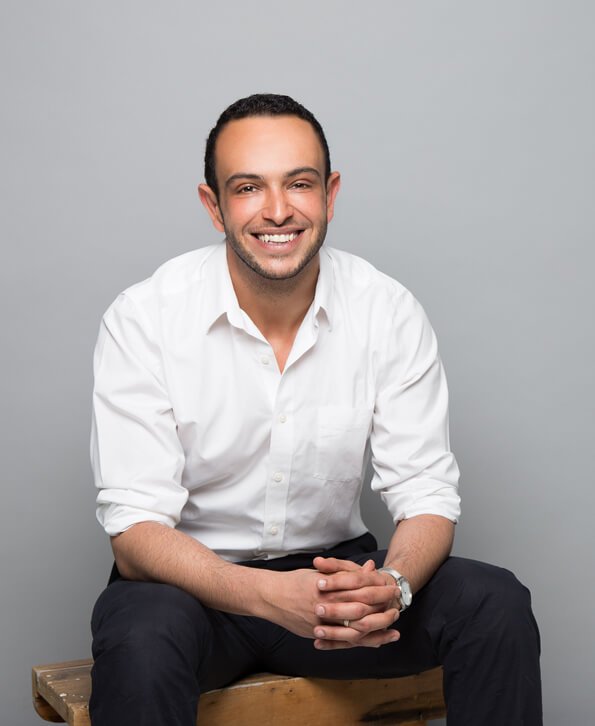 CUSTOMIZED APPROACH FOR YOUR NEEDS
Whether you're looking to diversify your portfolio by investing in Toronto real estate or looking for a new house for you and your family, I customize a tailored approach to get you the highest return or a suitable property that you can turn into your dream home. Depending on your priorities, I can determine if we're going to be in competition and who our competitors will be, whether we're in a seller's or buyer's market, and whether your Toronto property is overpriced or under-priced. These are all aspects of comprehensive multi-tier strategies that I put together for each client depending on their priorities and goals.
INVESTMENT PORTFOLIO ANALYSIS
You've heard the term, "you're richer than you think." With my strategy, that's exactly the approach I take. If you're looking to build wealth in Toronto, I can analyze your assets and debts to determine the most efficient solutions to best leverage your current situation in order to earn you more return on your investment. In other words – I figure out how to make you the most money using what you already have. I've helped close to 100 people build wealth for themselves. Building wealth through real estate is my business.
BUILDING WEALTH
I want to see you succeed at building wealth through Toronto real estate. I want to help see you off onto a path to financial independence as a means to building wealth. As one of the top real estate agencies in Toronto, Pierre Carapetian strives to leverage its expertise and guidance to make the endeavour seamless, painless, and fun for you. Here's how….
STRATEGIC PLANNING
Your first step to building wealth is to create a plan that will outline your specific goals and objectives. Looking at factors such as your income, finances, investments, returns, and risk tolerance, I can determine the best approach we should take to achieve your goals. I am able to spot and predict future trends in the Toronto market, and how to use these ebbs and flows to guide each client accordingly. My expertise lies in knowing what's going on with the national and local economy and how to use those factors to expose real estate opportunities that will get you steps ahead.
INCOME PROPERTIES
Whether you're invested in bonds, stocks, RSP's or real estate, I can analyze what you're making on each asset and give you advice on how to earn more. When I was 18 years old, I took my $6,000 income tax return and turned it into half a million dollars in equity over six properties by the time I turned 21. I can teach you how to do the same. That's my competitive advantage.
PRE-CONSTRUCTION CONDOS
As one of the top real estate agencies in Toronto, Pierre Carapetian has been helping buyers for the last 14 years in this sector. Besides, with such an extensive experience and nurturing meaningful connections, I'm well-known in the industry, with contacts and relationships with sought-after builders and developers built over the years – all of which have given me a definite competitive advantage because of my past success and performance.
Pierre Carapetian – Your One-Stop Real Estate Solution
Navigating the Toronto real estate market can be very difficult. Especially if you're a first time home buyer, it can feel a little overwhelming, be it saving for a down payment or shopping for the best pre-approval rates and terms. On top of that, not only does the market change from time to but also involves uncertainties that can be challenging to account for. No matter what your needs, whether you're buying a home for the first or nth time, whether it is intended to serve as your primary place of residence or as a vacation home, or whether you're buying real estate as an investment – I've got you covered.
Pierre Carapetian is not only one of the top 10 real estate brokerages in Toronto but has earned the distinction of being in the top 0.3% of real estate agencies in the region.
My strategies can help determine if an investment is lucrative for my clients. In the past, I've been able to produce returns that have exceeded those of other real estate agents and far outpaced market growth.
"We continue to be impressed by Pierre's ongoing service. He is always making us aware of lucrative opportunities in the marketplace that might be right for us. His approach mirrors that of an investment portfolio manager, ensuring that we assess both the short and long term potential of all our real estate investments to make well-informed decisions."
"I have had the opportunity to work with numerous real estate agents and am delighted now to be working with Pierre. I find Pierre has an excellent business perspective and offers strategic purchasing insight and real value. I can safely say he is the most responsive agent I have ever dealt with. He is concise, decisive, and maintains a clarity in thinking that does not get muddled with emotion."
"Pierre is a pleasure to work with. He is VERY informed about the Toronto condo market with deep knowledge ranging from reserve fund stability to future zoning activity. Anyone can search a website but only someone with Pierre's knowledge can help you make a wise investment. Not only is he informative, but he is also very patient and I felt as though we were a team during the entire process."