For those who are buying their first Toronto condo, scoring something within your budget that checks all your boxes can be challenging. One obstacle that many of our first time buyers are faced with is finding the right condo, parking space included. In Toronto, the reality is that there are far fewer condo parking spaces than there are condos. When it comes to buying your first property, is buying a condo with parking really worth it?
Condo Parking Spot Value for First Time Buyers
Is it Worth Buying a Parking Space with Your Condo?
Renting VS Buying Parking
When You Need Parking
CONDO PARKING SPOT VALUE FOR FIRST TIME BUYERS
We'd be lying if we said there's no value in a condo parking spot in downtown Toronto, but it's certainly not a must-have, especially for first-time buyers.
The trouble with being a first time buyer looking to buy a condo with parking is that one bedroom condos rarely come with parking spaces. In the pre-construction market, where all of the new condo inventory comes from, parking spaces are typically only available for two bedroom condos and up, otherwise you're on a waiting list.
To give you a better idea of the availability of one bedroom condos downtown with and without parking, here are the available one bedroom listings we pulled on Tuesday, July 16th 2019: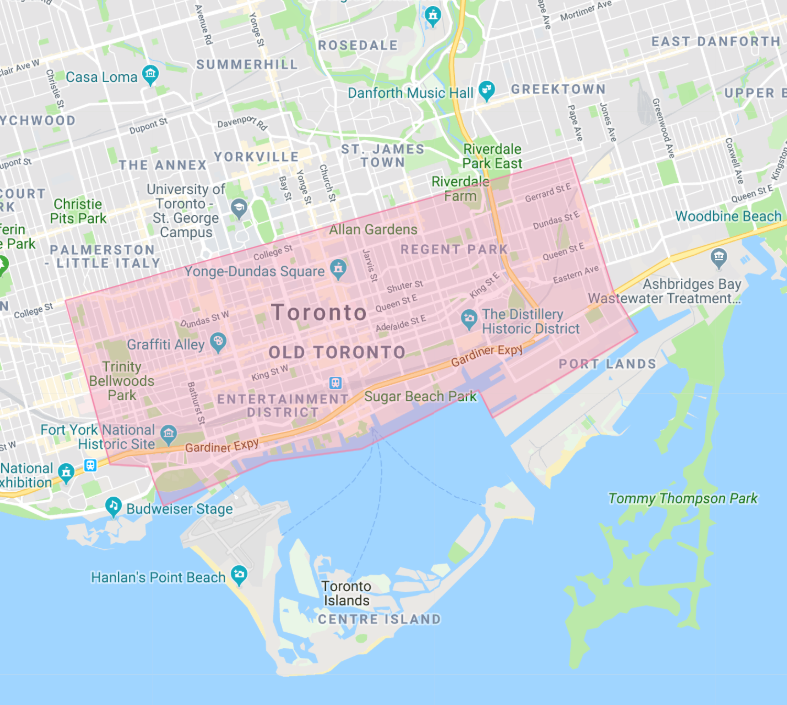 Under $500K – 26 Total Units
2 condos with parking vs 24 condos without parking
Under $650K – 225 Total Units
90 condos with parking vs 135 condos without parking
Under $800K – 345 Total Units
158 condos with parking vs 187 condos without parking
You can easily see in this example that the higher your budget is, the better your odds are of being able to buy a condo with a parking space downtown. The condo parking spot value varies depending on the area and the building but will add an additional $50,000 to $70,000 to your purchase price.
THE FINANCIALS: IS IT WORTH BUYING A PARKING SPACE WITH YOUR CONDO?
Let's break down the cost of owning a condo parking space downtown. Let's say the value of buying a condo with parking adds $60,000 to your condo's purchase price which you're buying with a 20% down payment. $60,000 at 3.5% over 25 years is $240 per month to own that parking spot. But wait, there's more.
You will also pay a flat rate in monthly maintenance fees to own your parking spot which can range from $50 to as high as $100 per month. Parking maintenance fees for Peter & Adelaide Condos, for example, are $100 per month due to their prime downtown location. So depending on your needs and your budget, buying a condo with parking could add $290 to $340 to your monthly carrying costs.
RENTING VS BUYING PARKING
If you're struggling to find a condo with parking or can't get financing for that extra $50K to $70K, renting a parking space instead of buying one is also an option. Again, prices for renting a parking space will vary depending on the location and whether it's above ground or underground.
Typically in downtown Toronto you can expect to rent a parking spot for $150 to $250 per month. So while you may not be able to get the extra financing upfront to own your own parking, the carrying costs could be equal if not cheaper to rent out a parking space.
If you're buying a condo in a larger building, you'll have an easier time finding someone renting out their parking space. Similarly, as a first-time buyer, if your top priority is getting into the real estate market with the plan to sell and upgrade in a few years time, don't panic over parking.
If you can't find parking for rent in your building, you can also look for public parking lots downtown that offer monthly rentals through platforms like WhereiPark.com.
WHEN YOU NEED PARKING
If you're in the market for a one bedroom condo in the downtown core, you shouldn't be losing sleep over buying a condo with parking. However, there are some instances where buying a Toronto condo with parking is important to protect your resale value.
Larger Condo Units
As we mentioned earlier, parking is more common with two bedroom layouts or larger family-sized units. If you're able to afford a larger unit for your first condo, favouring those listings with parking is important. You'll have an easier time selling a two bedroom condo with parking than without.
You're Not by a Transit Line
If you buy a condo that isn't easily accessible by transit, future buyers are likely to be more dependant on vehicles and you may have a harder time selling your condo without parking.
Buying in Neighbourhoods Outside the Downtown Core
Not unlike our last point, even in a neighbourhood like Leslieville which is sheer minutes to Toronto's downtown core, listings with parking will sell faster than those without. Be mindful of where you're buying before passing on parking.
If you need help buying a condo within your budget, we're here to help! Be sure to check out our first-time buyer rebates page to see how much you could save when buying your first home then book a call with us to create a custom property search tailored for your unique needs.