Hover or click over a community to see the local sale prices from August.
Of note this month is August's average sale price of $765,270 up from $730,969 in August 2017. That's a growth rate of 4.7% which follows on the heels of an 18.6% year-over-year jump in July and is the third consecutive month of year-over-year sales growth in Toronto's real estate market this year.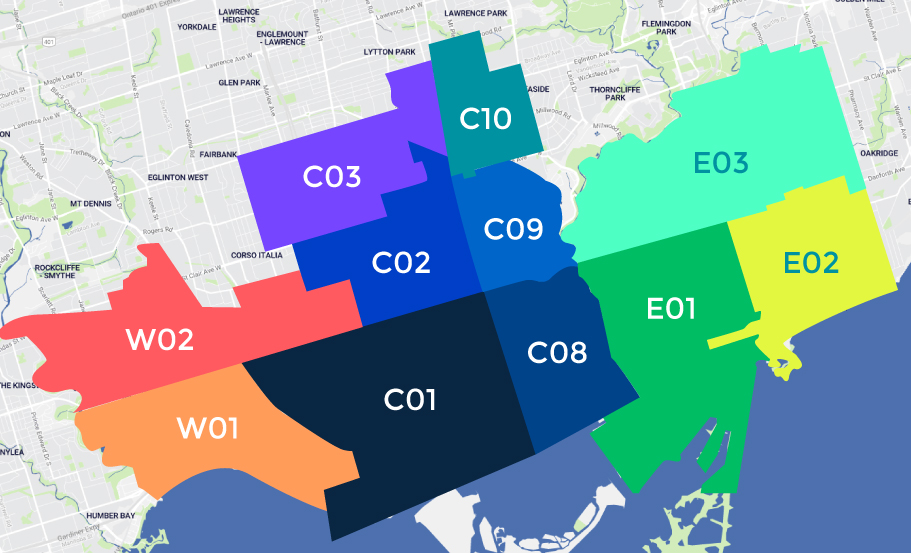 TREB President Garry Bhaura notes that this trend is, "encouraging to see continued resurgence in the demand for ownership housing…". August's growth rate is inline with Toronto's historical real estate growth rate averaging 4-5% a year and marks a healthy, stable market.
In August it was also positive to see new listings spike up above 2017 levels and to see sales are up 8.5% year-over-year. Accounting for much of this growth is the Toronto detached homes segment.
However, as we take a look at the local municipalities themselves below. We can see that the picture varies greatly from neighbourhood to neighbourhood and we aren't able to note one trend that applies unilaterally across all localities.
TREB notes in their report that many neighbourhoods still suffer from a lack on inventory and the expect demand to continue to accelerate over the next year. We're curious to see what the fall market has in store for Toronto's real estate market.