Is condo living right for you? There are many benefits and advantages of living in a condo within Toronto. A condo provides many amenities and convenience for people of all ages and is also a much more affordable option in today's market than single-detached housing options. Toronto Real Estate continues to break all-time high records, leaving condominiums as the more affordable option today. As of April 2021, the average cost of a condo in the City of Toronto is $727,137, whereas the average cost of the detached home is $1,699,756 (!!). Condos are the more affordable option currently, and make for a great place to live!
Living in a condo is hassle-free, and provides more flexibility for tenants. You are able to spend your time doing what you love instead of doing yard work, or home improvement tasks. For those who love the hustle and bustle of downtown city life, living in a condo is perfect for you. Imagine yourself waking up in the morning in your gorgeous condo – right in the heart of the city. Other amazing advantages of living in a condo include transit convenience, amenities, location, a sense of community, and much more. Below we list all of the positive effect of condo living!
Transit
Condos in Toronto are in close proximity or within walking distance of several subway stations and transit lines. This allows you as a resident to be able to get around throughout the city as easily as possible. In downtown Toronto, many residents enjoy the ability to get around without the added expense of a vehicle. Being close to public transit can make your early morning commute to work much easier and faster rather than sitting in the dreaded Toronto traffic. As the new Toronto transit expansion begins, it will help all Toronto residents have easy access to travel within the city.
A huge component of why people love living in a condo in Toronto is the convenience they offer. For example, House of Assembly,  a pre-construction project, is located within a network of exceptional transit options. Residents will be a short walk from 4 transit lines: UP Express, College and Dundas Streetcars, and Bloor lines. These lines run every 5-7 minutes, making House of Assembly's 100 transit score unbeatable! When you live near public transit, you have so much flexibility. If you are going out for a drink or two on a Friday or Saturday night, and you don't want the hassle of driving or the cost of an Uber, having transit nearby can really help. Also, in a dense city like Toronto where finding parking can be bothersome, living near transit is a great option and can help alleviate limited parking.
Amenities
The variety of amenities vary between different condominium buildings, however, you'll always have several amenities right at your fingertips. Maintenance fees are included in your monthly costs when you purchase a condo, which ensures clean and well-kept amenities. This means hassle-free living, and no need to shovel your driveway or mow your lawn.
Living in a condo, you'll have much fewer responsibilities allowing you to spend your time enjoying the city and the benefits of living in a condo in Toronto. Condos in Toronto have amazing modern amenities and attract residents, especially younger adults. Some amenities you may find in a condo include rooftop terraces, outdoor pools, gyms, theatres, and several others. Needless to say, living in a condo in Toronto can offer a great lifestyle.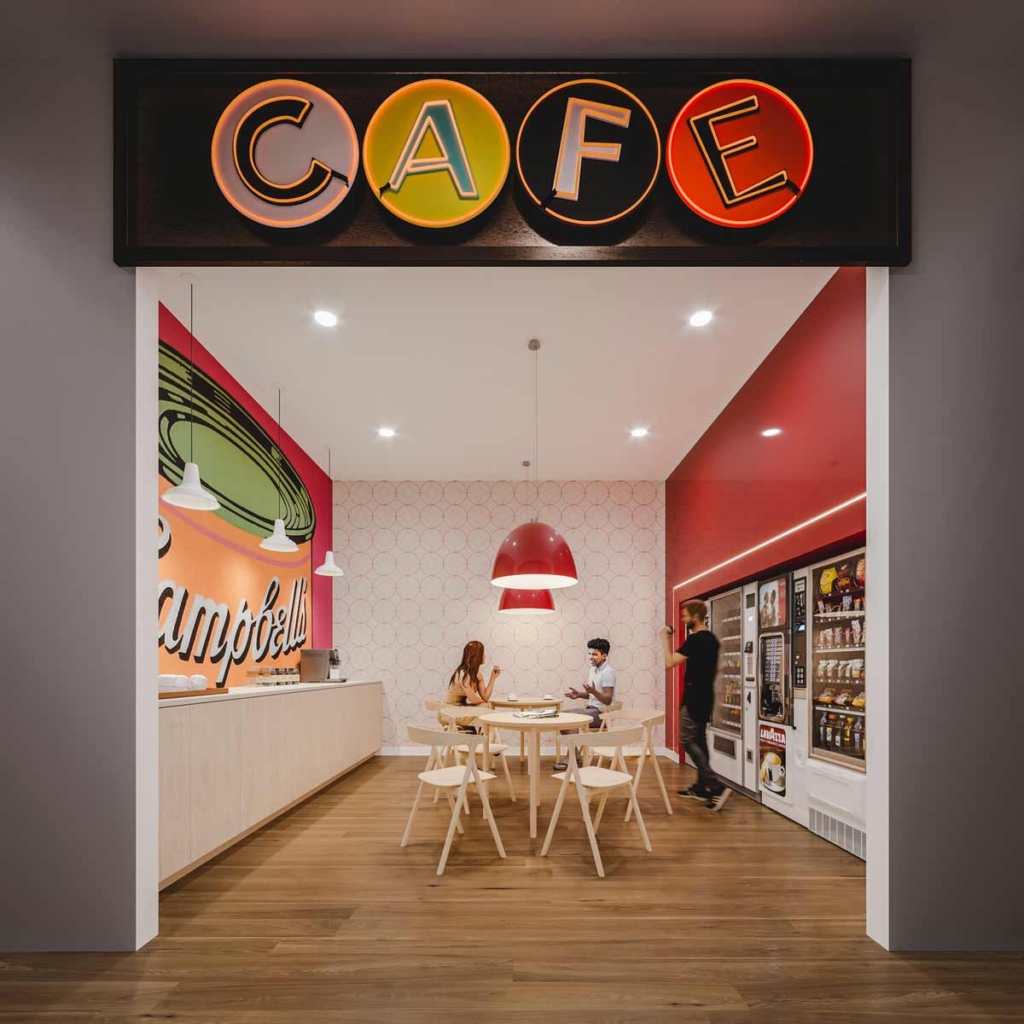 Cost
As detached houses in Toronto are becoming more unattainable, younger adults are forced to buy condominium units. Not only are they more convenient for their desired lifestyle, but it is currently the only affordable option. The sales of new single-family homes set a 15-year record in January of this year. The benchmark price for new single-family homes rose 24.2% year over year, to $1.36 million. Buying a condo can be a more affordable option for many while building equity for yourself.
Location
One of the great advantages of living in a condo is its location. Living in a condo in Toronto will place you in a great location, close to all the necessities you may need. In big cities like Toronto, you want to be close to all of the events and activities happening throughout the city. Having the luxury of being close to everything is a huge selling point for many residents. Whether it is an easy commute to work, a walk to the grocery store or your favourite shops, living in a Toronto condo means you're likely just a few steps away from these necessities.
One of the best parts about living in a condo in Toronto is convenience. Trust us when we say you'll love being within walking distance of restaurants and bars, public transit, major attractions, and tons of events. You have everything the city has to offer at your fingertips.
Community 
Most condo buildings have community spaces, such as kitchens, game rooms, and pools, where residents can socialize and meet new people. A condominium building offers plenty of activities to keep you engaged with your community and it can offer a sense of community involvement that you don't get with single detached homes.
Whether it is relaxing by the pool with your neighbours or having fun in the game room, there is an opportunity to make friends within your building. Having a large number of people in your building is something that you can't get anywhere else.
Parking 
For residents with a vehicle, you'll have access to the underground parking which is very useful for the intense winters of Toronto. Having underground parking means the cars as are close to the building as possible, while protecting them from different weather conditions. Crime rates are also reduced with underground parking compared to large, open parking lots. When purchasing a condo in Toronto, some condominium buildings offer parking and lockers at an additional cost. As parking spots in Toronto are in such high demand, some residents who do not have a car choose to rent out their parking space to other tenants or residents of the building.
Security 
Living in a condo allows for a peace of mind with the sense of built-in security. Most condo buildings have secure entrances and surveillance cameras, and some even have security guards at the concierge desk at all times. This is especially great for those who live alone or just looking for that extra sense of safety within your building. With most condominiums, you can be sure that your safety and security are a priority.
If you are interested in buying a condo take a look at our listings for under 550K in Toronto. Book a call with us today and we can help guide you to the best condo projects that are right for you.