The concept of leverage is a great financing tool for those who have equity built in their home. But if you're left wondering how to use your home equity wisely, we're here to tell you. Let's break down the difference between good debt and bad debt, who can leverage, and how using this strategy can get you further ahead financially.
Watch the video or keep reading. ↓

Leverage is power.
A lot of people are uncomfortable with debt. They don't understand the difference between good and bad debt. Hey, I get it! As I said earlier, I had my own eureka moment. Since then, I've spent my career — well and my life — teaching others the power of leverage.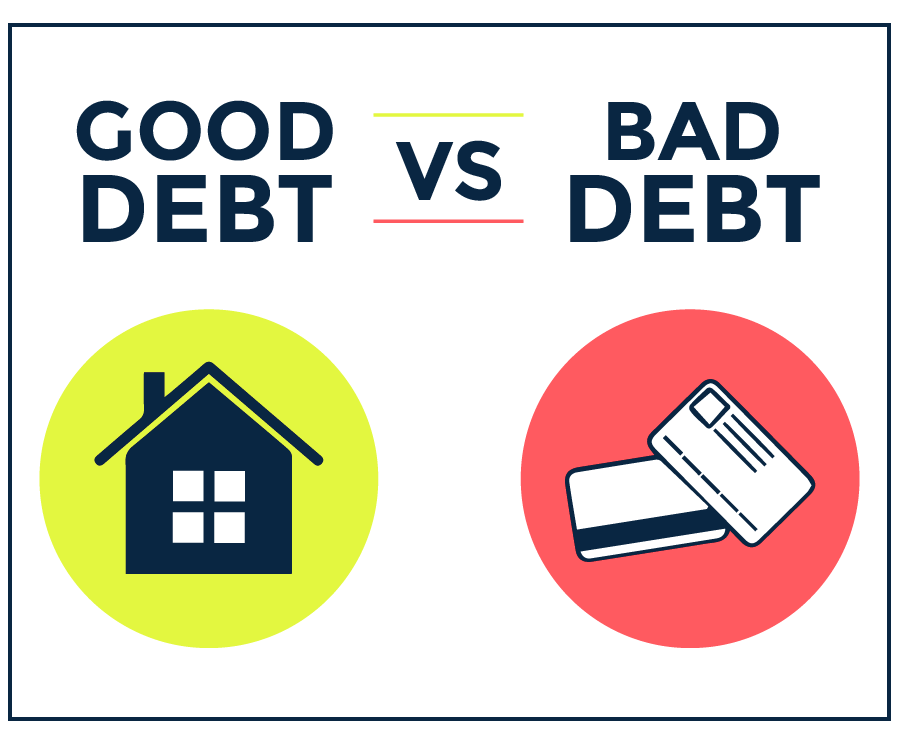 When you buy real estate, it is one of the few things that you can buy without having to pay the full purchase price. When you have $100,000 to spend, you can purchase a property worth $500,000. The growth, and the profit you will receive is based on the full price of the asset. If the asset grew 10% you're looking at $50,000 compared to $10,000 if you had invested that money in say, stocks of the same value.
HOW TO USE YOUR HOME EQUITY
Let's use this example to get started.
You buy a house today, it's worth $1,000,000 and you keep it for five years. Fast forward five years and your property is now worth $1,500,000.
Scenario 1:
You put 20% down – $200,000

or
Scenario 2:
You borrowed $200,000 at 3% interest for 5 years – $30,000

In both of these examples you get to keep all of the money you've profited in the end of five years and the profit is the same regardless. What option would you choose? You're probably like, "Ya, obviously I'd choose to pay $30,000. I could think of a few things I could with that extra cash in my pocket." The $30,000 is a minimal cost when compared to the possible returns.
When you own a property that has built up equity, taking out equity on your home (up to 80%) for a nominal, low interest rate, allows you to borrow and then leverage that money into something bigger.
Let's say you own a home that is worth $750,000. You paid $500,000 for it and you paid $100,000 into the mortgage. You are allowed to borrow 80% of the value of the home, minus your current mortgage = $200,000.
If you borrow $200,000 it will cost you roughly 3% or $6,000 each year. Over five years, that would equal $30,000. By using home equity to buy second home, i.e. investing that $200,000 into the property in the example above, you'd be spending $30,000 to borrow $200,000 and your gain would be $470,000. We're talking big profits when you know how to leverage your money and properly optimize your finances.
Download our free Guide and learn how you can retire on $10MM through real estate
WHO CAN LEVERAGE
People who are home owners who already have equity in their property.

People who have access to secured debt (home equity or a line of credit).

Or, people who have excellent credit and the ability to borrow without it affecting their personal lives.
Unfortunately, if you haven't built any — or enough equity — you won't be able to leverage it.
CAPITAL DEDUCTIONS
Sometimes people say, "I have $200,000 to spend, shouldn't I use cash to buy?" But, in this scenario they also have a mortgage balance of $200,000 and a line of credit of $500,000. The best option and the best way to really utilize your funds it to use the cash to pay off the mortgage, then borrow the money back in secured debt using the equity in your home.
When you are paying your mortgage part of the payments, as you know, go towards the interest amassed. However, you don't get to deduct that interest because this is your principal residence. When you pay down your mortgage with the full sum of your down payment you no longer have interest to pay on your mortgage but you do have interest to pay on the loan.
However, because the loan is used on your secondary property, the interest accumulated is considered a capital deduction — you can deduct the interest you paid off your gains.
I hope you now understand how you benefit when you borrow money and leverage instead of using cash. If you're still not sure or want to talk more about how you can best utilize your dough, book a call to discuss, I'm always here to help.
Disclaimer: It's important to note this is a financing tool to get ahead faster. This is not a suggestion to take out all of the available debt to you and spend it on a whim. You must budget correctly otherwise you can get yourself into trouble.