HOW MUCH DOES IT COST TO BUY A HOUSE IN TORONTO?
Buying a house in Toronto is likely your largest purchase. This statement reigns true for anyone purchasing a home but it is especially true for those looking at the cost of buying a house in Toronto, the most expensive city in Canada. Personally, I believe an educated decision is a good decision and I strive to make sure that my clients have all of the resources at their fingertips to do so. To help you better prepare for your home owning goals we've crunched the numbers. Read on to see how much it costs to buy a house in Toronto in 2020 and the ongoing cost of owning a house in Toronto.
Based on the sales of three bedroom, two bathroom semi-detached houses in 2019, we present you with the least expensive to most expensive of these eight downtown Toronto neighbourhoods to buy a house.
Click a neighbourhood to jump to their expenses.
HOW MUCH MONEY DO YOU NEED TO BUY A HOUSE IN TORONTO?
Whether you're looking at the cost of buying a house in along the Danforth for $1,070,920 or buying a house in the Annex for $3,228,857 there are more costs to consider when budgeting for your purchase. First off, you'll need a 20% down payment ready to go and you'll need to be able to qualify under today's new lending guidelines, aka the Stress Test. In a nutshell, the Stress Test means you'll need to qualify at a mortgage rate of 5.19% (as of July 2019) or 2% higher than your negotiated rate (whichever is higher).
When buying a house you need to pay Land Transfer Tax (LTT) and unfortunately when buying a house in Toronto you get dinged twice with a Provincial LTT and a Municipal LTT. If you are a first-time homebuyer you may be eligible for a significant rebate on your Land Transfer Tax. Visit our First-Time Home Buyer Rebates page for more details on this.
Additionally, you will have to pay upwards of $400 for Title Registration and this can often be tied into your lawyer fees. Don't forget, this is the biggest transaction you'll make and you'll need a real estate lawyer to help make it possible. Lawyer fees will vary but they'll typically cost you about $2,000.
Related: Learn How To Buy a House in Toronto with our Buyer's Guide
Additional costs of buying a house in Toronto to consider:
When buying a house, it's always a good idea to have a home inspection done to avoid any surprises post-sale. These can cost anywhere between $400 to $700.
If you're planning on renovating or improving the property be sure to put cash aside for your renovation budget. Read "Reno Versus Ready" for more on this topic.
Beyond these figures, you'll also want to set up an Oh Sh*t Fund. The purpose of the Oh Sh*t Fund is to ensure you have money put aside for any repairs and maintenance that will inevitably arise. This fund can also be used in an emergency if you lose your job or want to make home improvements in the future. We suggest putting aside 1-3% of your home's value each year. Read more on the importance of an Oh Sh*t Fund here.
SO, WHAT DOES IT REALLY COST TO BUY A HOUSE?
The answer varies by neighbourhood but we've calculated the costs for some of the top neighbourhoods in the city. So, how much DOES it cost to buy a house in Toronto?
NEIGHBOURHOOD BREAKDOWN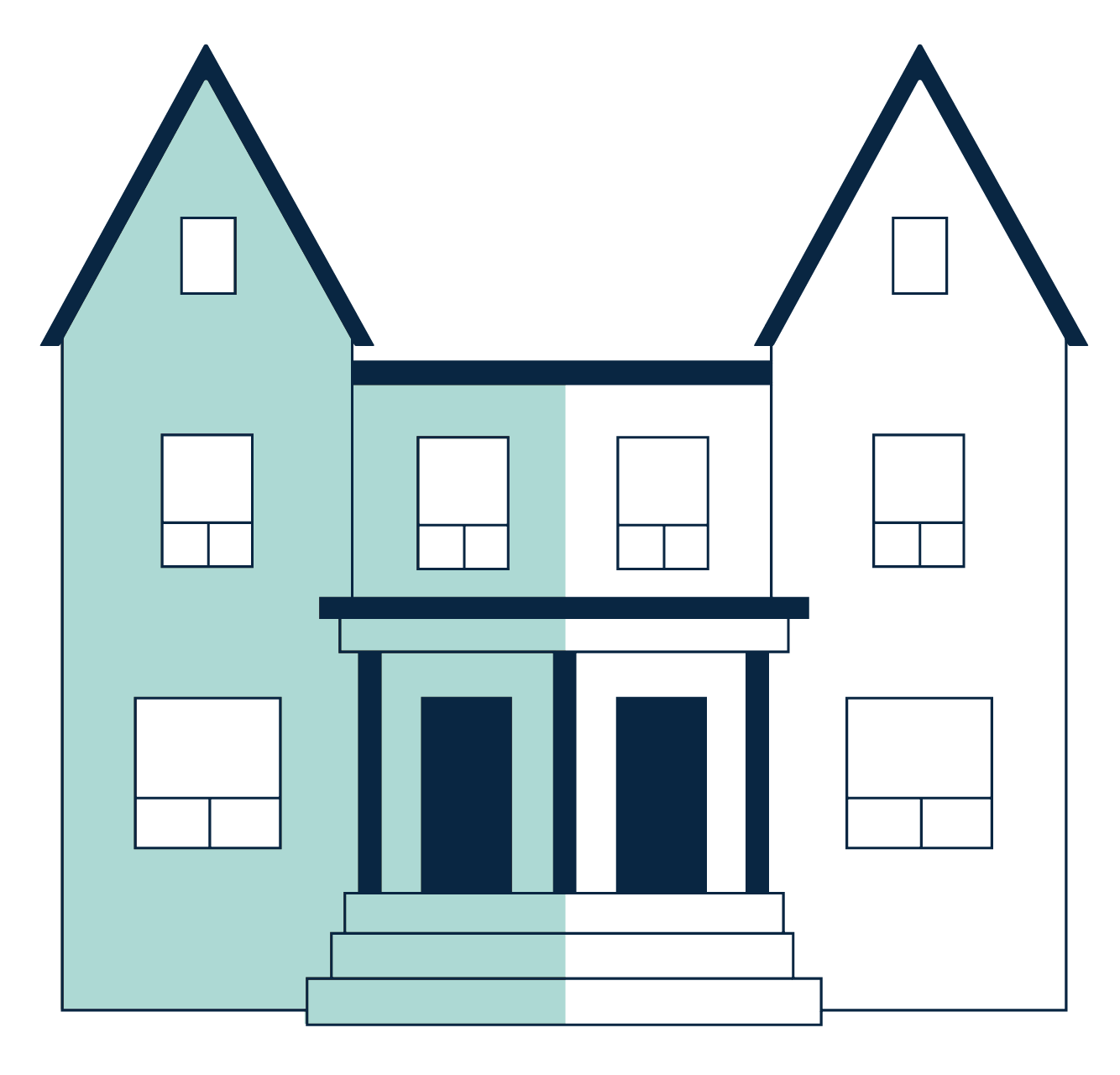 THE PROPERTY
3 Bed | 2 Bath | Semi
THE MORTGAGE
5 Year Fixed
Rate of 3.29%
25 Year Amortization
NEIGHBOURHOOD BREAKDOWN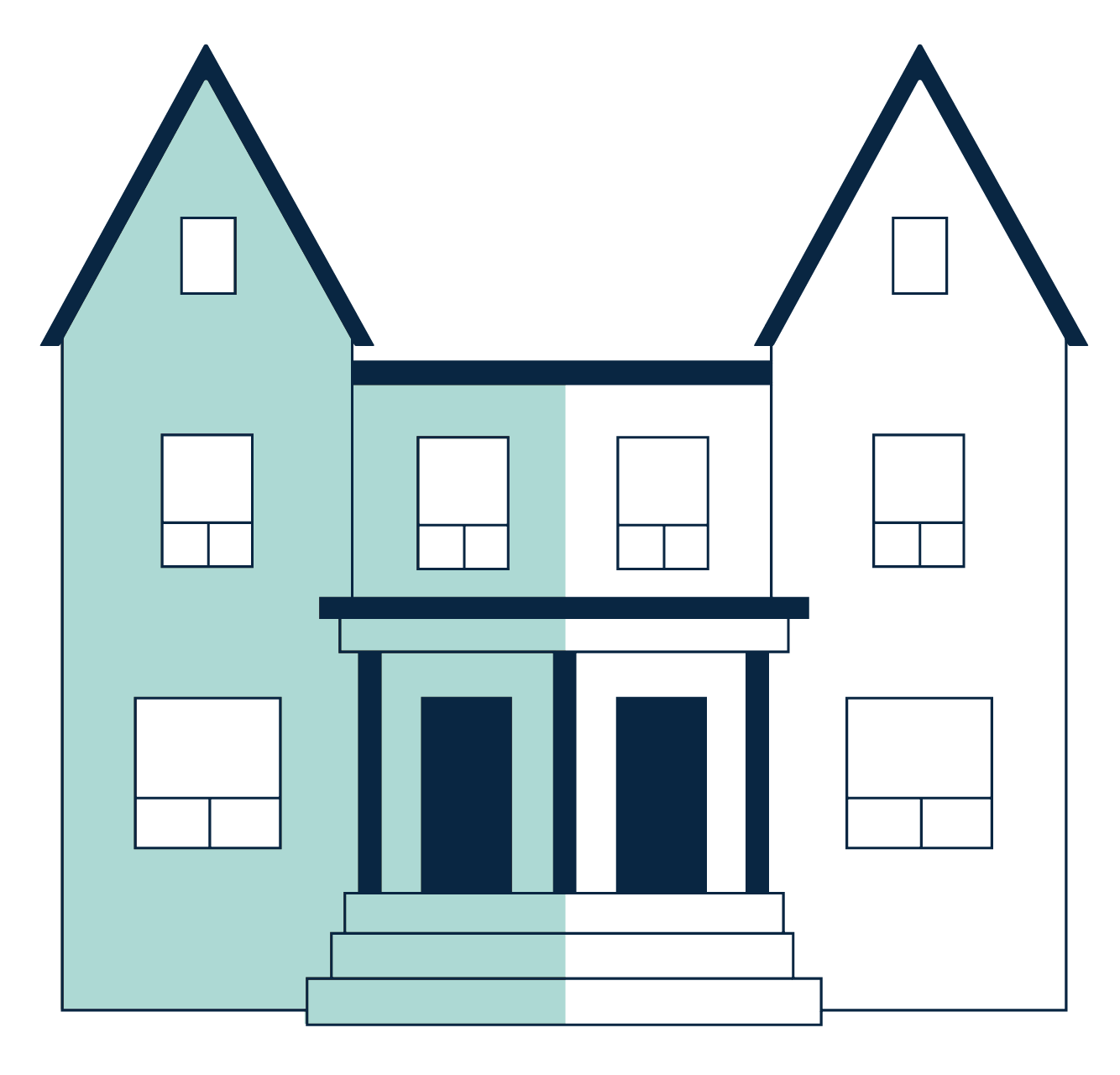 THE PROPERTY
3 Bed | 2 Bath | Semi
THE MORTGAGE
5 Year Fixed
Rate of 3.29%
25 Year Amortization
As you can see, the cost to own the average 3 bed, 2 bath semi-detached home in Toronto can vary greatly from neighbourhood to neighbourhood. You should now have a clearer understanding of what the actual costs of buying a house in Toronto are based on the neighbourhood(s) you'd prefer. Now you can start to adjust your expectations based on your financial situation and start saving accordingly.
The dream is achievable you just need to set up the right steps to get you there. If you're serious about buying a home in Toronto in 2020, book a call with us today to discuss your financial situation and we'll help make your home owning goals a reality.
Buyer Resources:
Step-by-Step Guide to Saving for a Down Payment
Mortgage Calculator
Land Transfer Tax Calculator
Buyer's Guide: How To Buy A House in Toronto
Data based on semi-detached 3 bed/2 bath homes sold in 2019 pulled from HouseSigma.com
Utilities and insurance based on our Marketing Manager's annual expenses for her 3 bed/2 bath semi in Toronto.