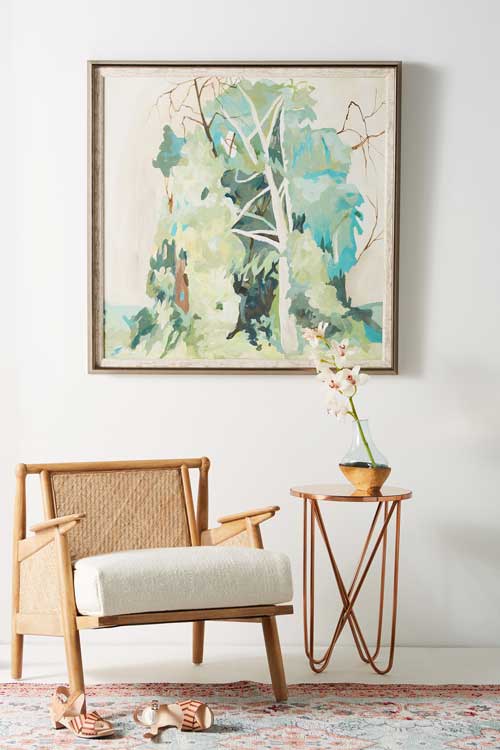 1. DESIGN FOR YOUR WELL-BEING
The notion of mindfulness and self-care is slowly attracting the world-over. What a better way to combat the everyday noise than to create a more peaceful life through your home's design. A parallel to this is the increasingly popular Danish concept of hygge, meaning coziness and well-being. In order to achieve a cozy atmosphere, choose colours that promote relaxation. Look for warm materials like wood, natural fibres, and wool.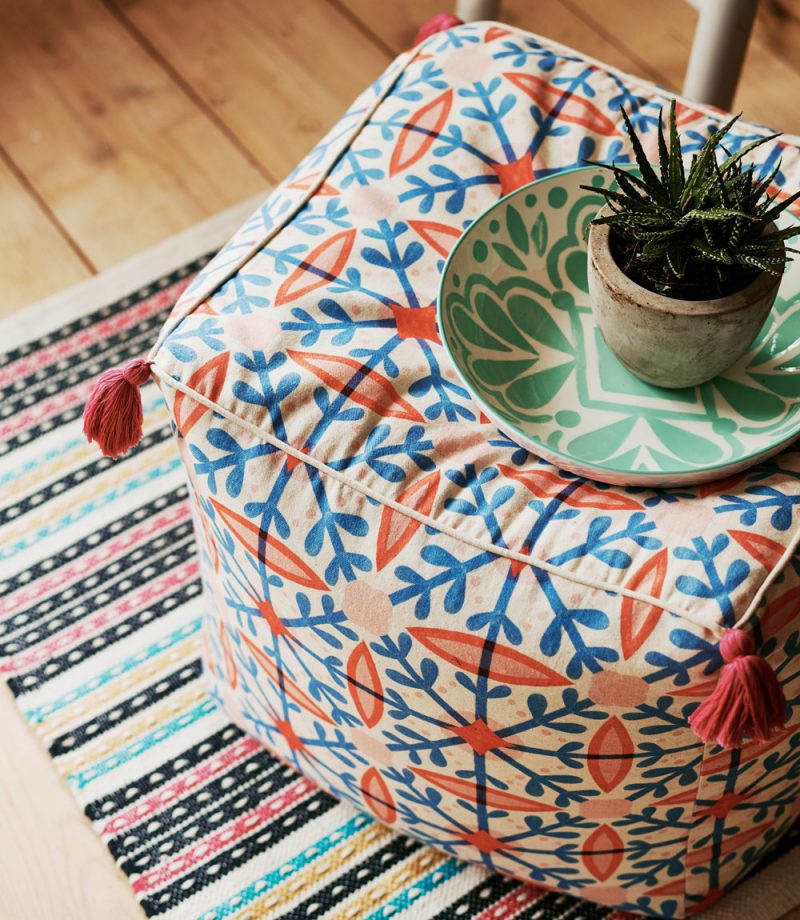 2. MIX PATTERNS AND TEXTURES
Next time your traveling abroad, soak up your surroundings and be inspired. Incorporating and layering global-inspired prints and fabrics is a unique way to bring life to a space. Be playful and embrace different textures too. Layer a soft leather sofa with an exotic woven rug, scatter ceramics with intricate designs for added excitement and colour.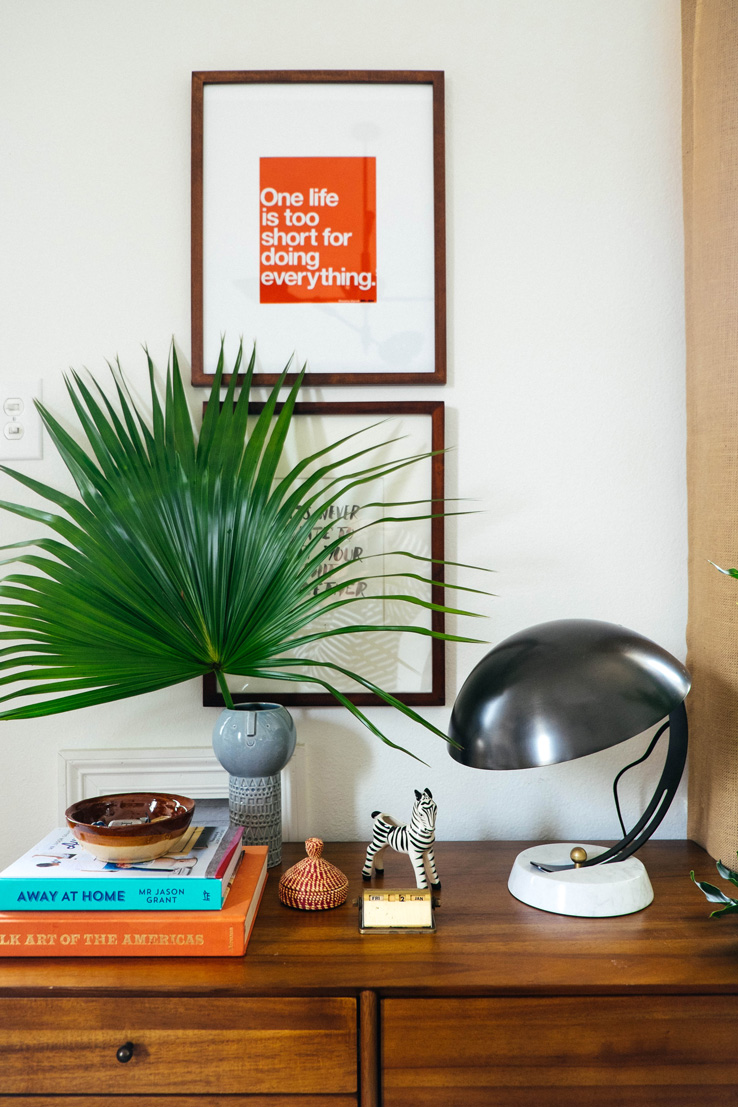 3. SINGLE PALM LEAF
According to Pinterest, the single palm leaf has seen a 136% increase in popularity in the past year. This solitary motif has evolved from the palm to a variety of different tropical leaves. Even if you don't have a green thumb—though it doesn't get much easier than this—the single palm craze is equally popular in 2D, rendered as minimalist prints and art for your walls.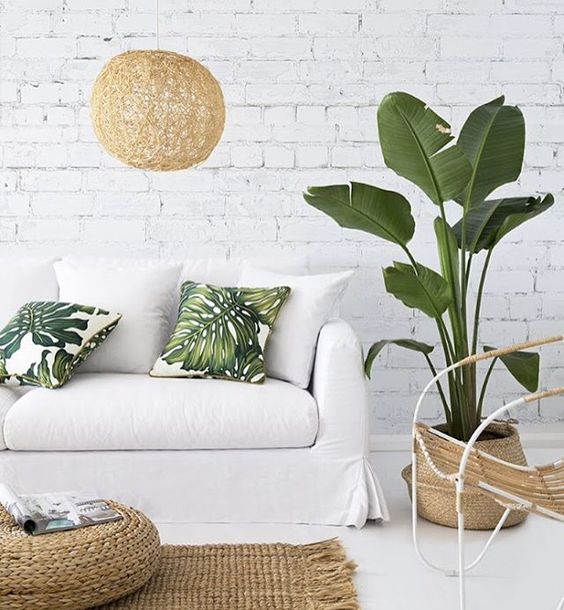 4. TROPICAL
Staying on the topic of tropic—the tropical design trend is more popular than ever. The ways to achieve this are endless, but the emphasis really lies in the rich green hues of botanicals. If you're not prepared to care for a fig tree or leafy palm, look for fabrics or wallpaper with botanical prints. Pair the greens with raw materials like bamboo, rattan, or wood and throw in a gold pineapple somewhere for good measure.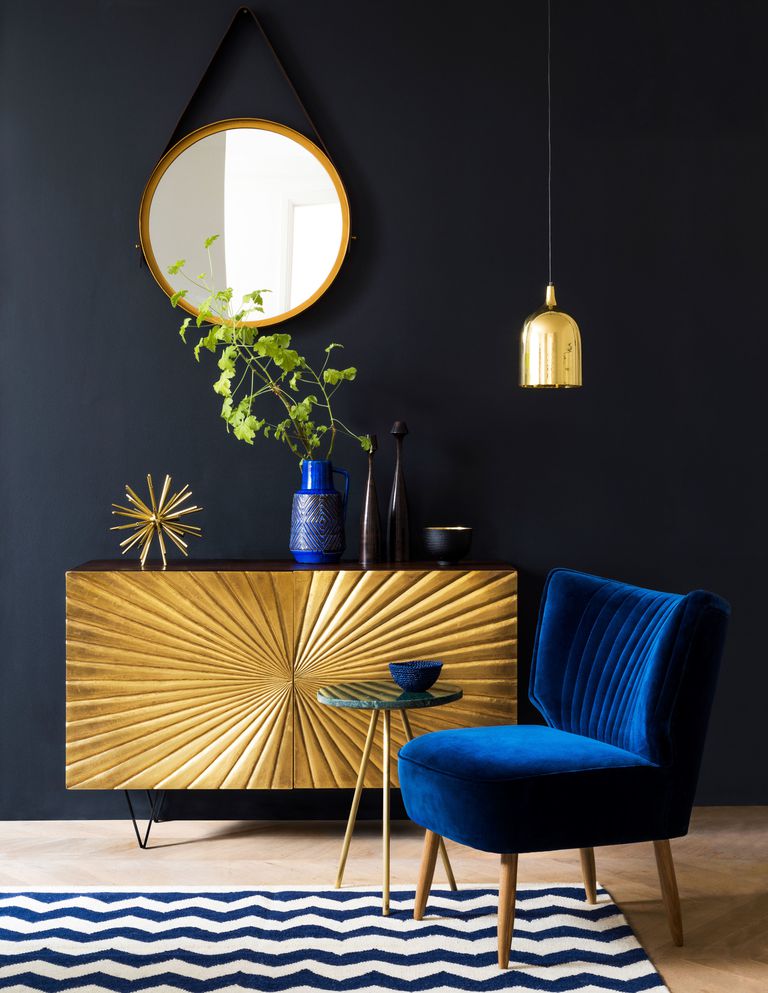 5. DARK TONES
Need a little drama in your life? Walls of charcoal hues or deep blues can really bring a level of  sophistication to a space. Opt for a chic black-and-white design or look for opportunities to punctuate with colour. Make a statement with a vibrant armchair, use jewel tones in your accent pillows, throws, or rugs and incorporate metallic finishes on hardware or tchotchkes for some added lustre.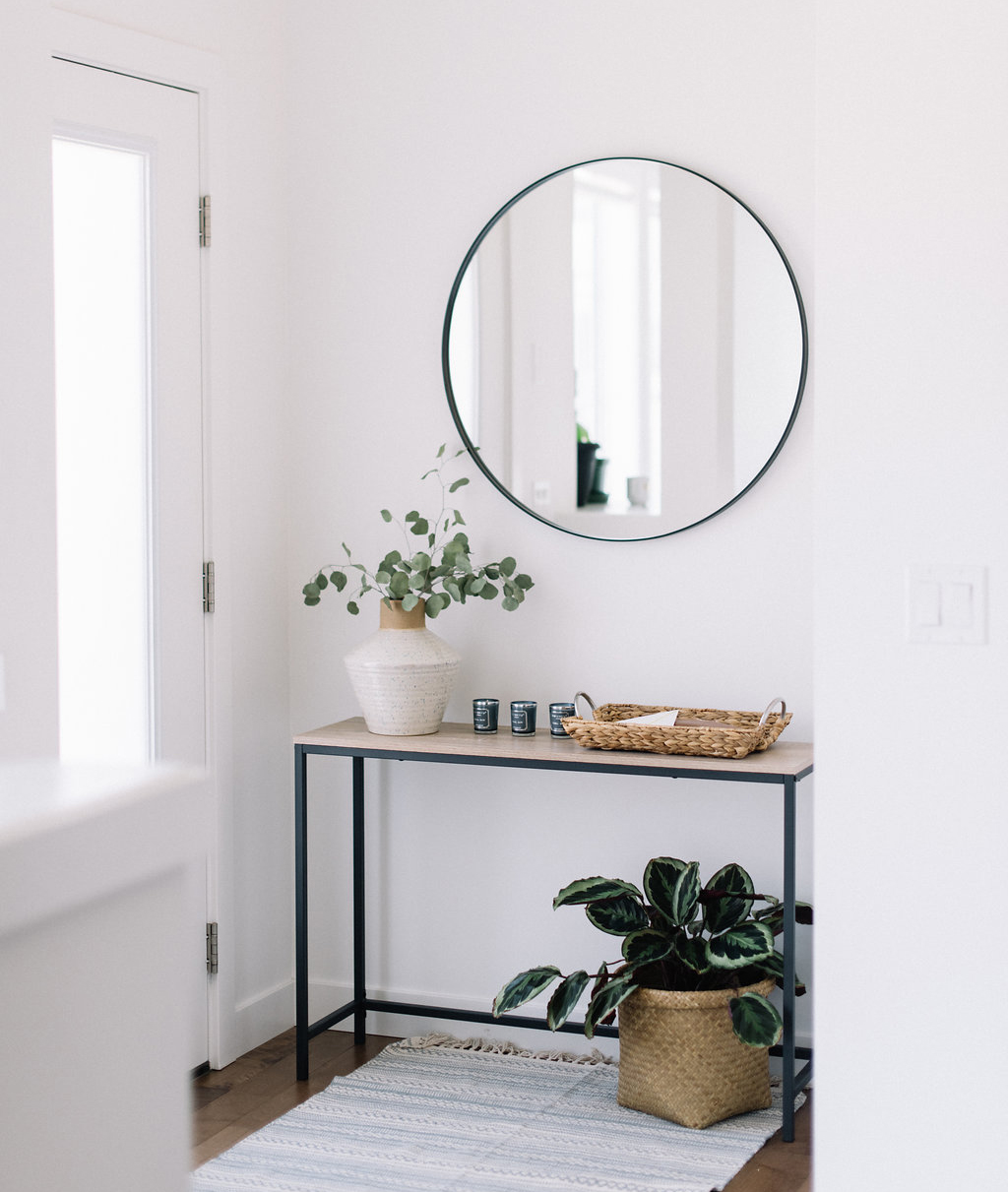 6. ROUND MIRRORS
What took us so long to embrace the round mirror? This design craze is the simplest way to enhance a space. Not only does it add depth to small spaces, such as foyers or bathrooms, but it adds contrast and stands out amongst the rectangular walls and furniture they're so often adjacent to. On a dark wall, opt for a copper or gold-finish frame. On a white wall, a bold black is ideal. A good rule of thumb is to match the frame to the finishes of the furniture it's paired with.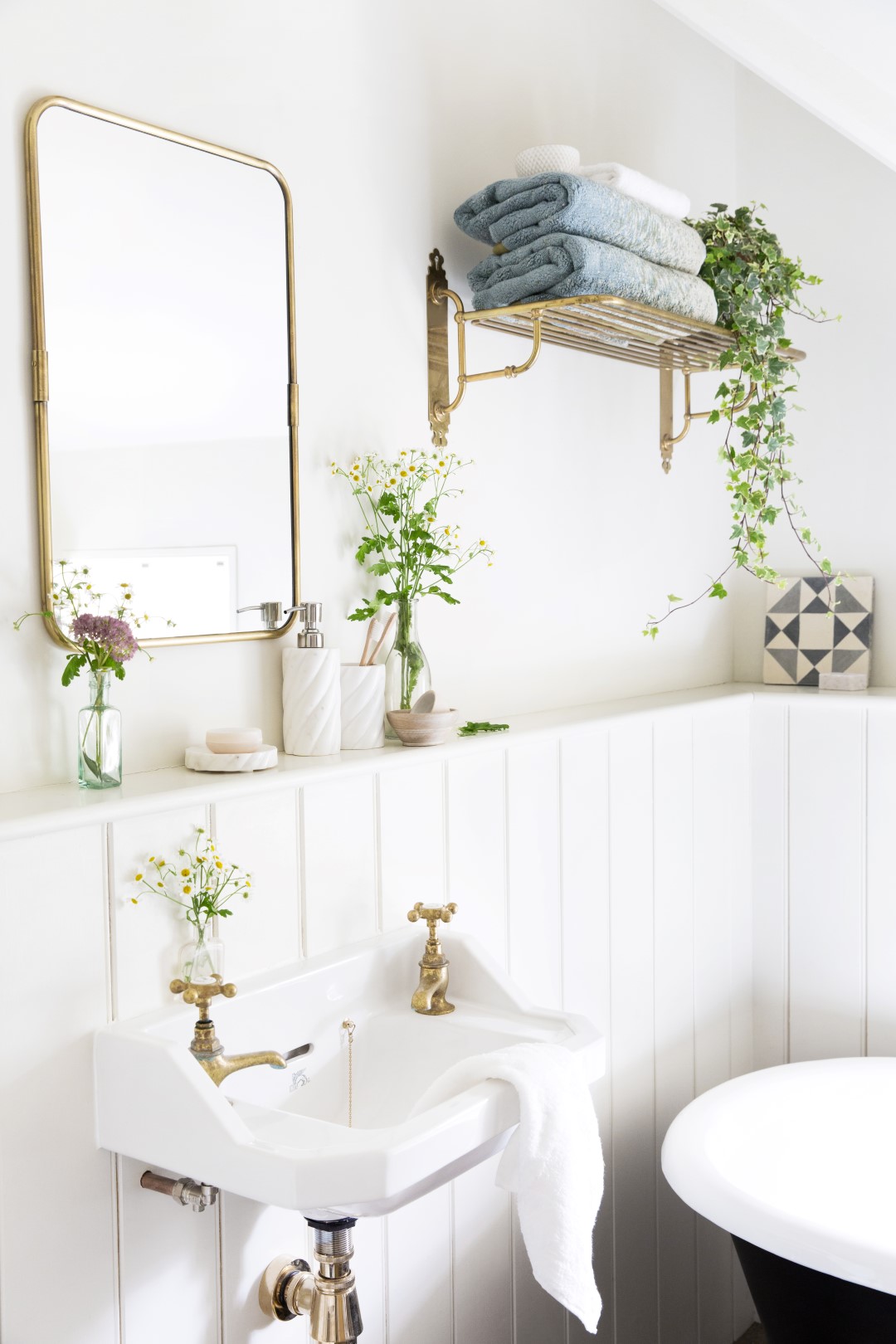 7. METALLIC ACCENTS
Metallic accents are a great way to add subtle shine and contrast to a space, no matter the colour palette. For a warmer vibe use copper, gold, brass and bronze. For a cooler vibe use silver, stainless steel or platinum. Simple ways to incorporate metallic accents into your space are through hardware, planters, and picture frames. Look for tchotchkes and other gems at garage sales, thrift stores or even your grandparent's basement.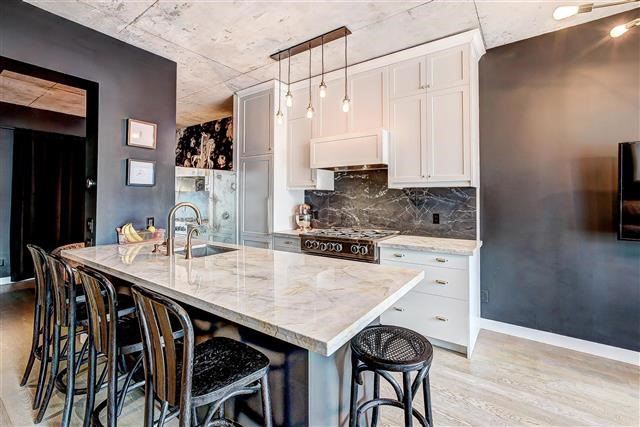 8. MARBLE
If you've got the dough, marble is the way to go. While it has a hefty price tag it adds elegance and sophistication to a space. The image below was featured in a listing at Toronto's Parc Lofts and tastefully features two types of marble in their kitchen. The white cabinets tie into the island's marble slab, while both contrast the dark marble of the backsplash. If real marble isn't within your budget, more and more imitation marble motifs are being incorporated into everyday design items like candle votives, dinnerware, and coffee tables.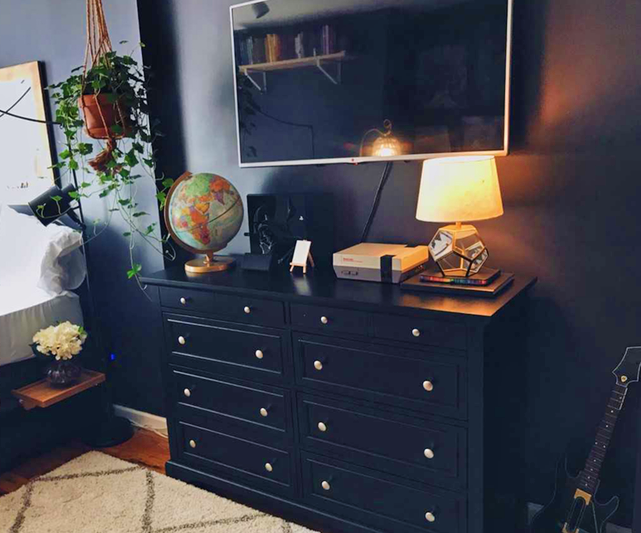 9. COLOUR MATCH YOUR DRESSER
For those of you living in small spaces, this hack is all about illusion. Paint your dresser or wardrobe to match your wall colour. This blurs the lines of where the wall begins and ends, giving the illusion of a less cluttered space.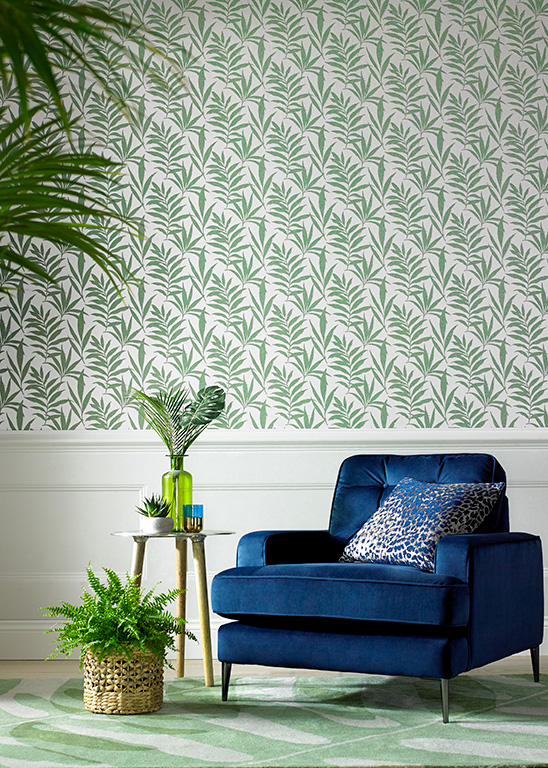 10.

 

WALLPAPERED FEATURE WALLS
We may have tried to resist it, but the wallpaper renaissance is here. Fear not, new innovations in wallpaper have made it easier to use and remove. Whether it's a feature wall or the entire room, wallpaper can dramatically impact the style of a room. Powder rooms are a great place to experiment if you're toying with the idea. Not for the indecisive — wallpaper designs are endless and have become their own art form.