HAVE YOU BEEN THINKING ABOUT INVESTING IN THE TORONTO REAL ESTATE MARKET?
We've been busy scouting all of the new pre-construction projects coming to the city choosing the very best, just for you.
REGISTER TODAY TO:
Gain exclusive access to the most sought after projects
Receive special incentives, preview price lists and floor plans
Be first to choose from a full selection of the most lucrative suites
Get customized expert advice for your unique goals and needs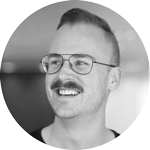 Gabe Verkade
Insider & Investor
Simply put… Pierre is phenomenal. I have purchased 4 properties with Pierres' guidance and his approach is one of a an investment banker or personal finance manager. He provides both the short and long term holistic financial prospective so that your real estate investments not only provide homes you love but most importantly build your financial assets. Thanks for eliminating all the headaches from seemingly daunting financial decisions!