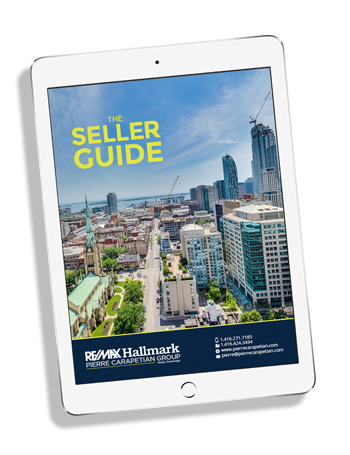 YOUR MINI TORONTO SELLER'S GUIDE
Toronto Home Sellers Guide
If you're a first-time home seller — or if it's been a bit since your last home sale — you need an expert to shepherd you through the process. Buying and selling real estate is complicated business, and unless you know what you're doing, you could be committing a financial blunder with the biggest purchase or sale of your life.
The good news is that we offer a Toronto home sellers guide that will help guide you in maximizing your investment.
What Do I Need To Do To Sell My Home in Toronto?
First up, you need to know the local market. That means researching what homes like yours sell for, as well as how long they take to sell and how current interest rates may affect the process. That'll help give you an idea of what to ask for and how much competition is out there. However, the Toronto real estate market is changing daily and weekly, so you'll have to keep an eye on things constantly.
You'll also need to consider the important when question. Selling a home during a certain season (or during the off season) could mean more or less competition, time on the market and a considerable difference in sales price, so timing matters. In our experience, sales in spring and fall are best, but you can still have success in Winter and Summer if you know how to frame it.
It's also important to consider what else is for sale in your neighborhood or similar neighborhoods, which can either drive prices up or down.
It's Easier With a Realtor
All that said, it's easier selling your home in Toronto with a Realtor. Don't be tempted by saving a few thousand here and there — you'll likely spend more time for a lower sale price and a longer, more protracted sales process that could leave you waiting for months on end. In fact, nine out of 10 sellers end up working with a Realtor after trying FSBO (for sale by owner).
STRATEGY  •  PRICING  •  MARKETING  •  EXPERTISE  •  NEGOTIATIONS  •  STAGING