When a buyer walks into your home you want them having all the feels. From excitement to a slight nervousness, you want them ready to act today. You want those buyers thinking that if they don't they might miss out on your slice of real estate heaven. When preparing home to sell be sure to implement these tips before you list to ensure you attract buyers and make the best first impression, leaving buyers giddy.
A helpful way to identify areas that need cleaning is to start the decluttering process. Pack up anything that you don't need on a daily basis, potentially unveiling dusty corners you haven't cleaned in years. Be mindful of small kitchen appliances, unnecessary decor, electronics and toys. As you prepare your home for listing, decluttering lets your home (not your stuff) be the star of the show. Remember, less is more.
2. PAINT & UPDATE FINISHES
A fresh coat of paint and and a few new finishes is a simple way to boost your home's appeal. Not everyone will love that navy blue statement wall so it's best to opt for paint colours that are more neutral.
Replacing hardware on your kitchen and bathroom cupboards is an inexpensive way to lend a contemporary feel to any space. Anything you can do to modernize your home will go a long way. Check out the latest trends in designer magazines or websites for a little inspiration.
3. LANDSCAPING
First impressions are everything and when you're getting ready to sell your home, it's all about curb appeal. Sprucing up your lawn or garden will attract buyers and set you apart from the listing down the street. Pull the weeds from the stones in your front walkway, add some colour to your flower beds or fresh flora to your front porch's potters. Consider a fresh coat of paint on the door or update any light fixtures. A well-maintained lawn will make for a clean and inviting entry and can have a positive impact on your asking price.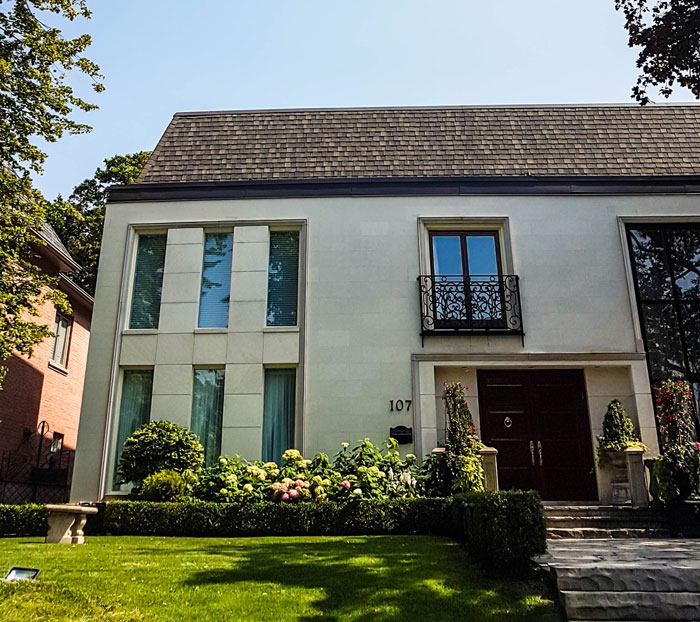 4. FIND THE BEST REALTOR
The most important thing to do before you list is to find the best Realtor for the job. To start, do your research and look for a Realtor whose marketing leaves an impression. Quality photography and professional staging is essential to attract buyers. The next step is finding a Realtor who can not only walk the walk, but talk the talk. Your Realtor should present you with a custom sales strategy tailored to your home and the type of market you're in when you go to list. Finally, trust your gut. You want someone who knows what they're doing and will — beyond all else — have your best interests at heart.
Thinking about selling? We'd love to work with you. Our objective in every single transaction is to make our clients happy and ensure they get the best possible outcome. We pride ourselves on the long-term relationships we've been able to build with our clients over the last 14 years. So whether you're selling your home or seeking real estate advice, we're always just a phone call away.