If you're a landlord who needs to evict a tenant for personal use of the property — it's soon going to cost you. As of September 1, 2017 landlords will be required to pay the tenant one month's rent as compensation for the inconvenience.
That means that if you own a property and want yourself, an immediate family member or caregiver to move into the unit, you can do so as long as you provide one month's rent to the evicted. Alternatively, landlords can also offer the tenant another acceptable rental unit to live in as an alternative.
Landlords will be required to show intent to occupy the property for at least one year. If a landlord evicts their tenants for "personal use" but then does not personally occupy the unit, they could be charged a fine of up to $25,000.
This new addition is part of the government's fair housing initiatives. The goal is to discourage landlords from kicking out their occupants for the sole intent of raising rent.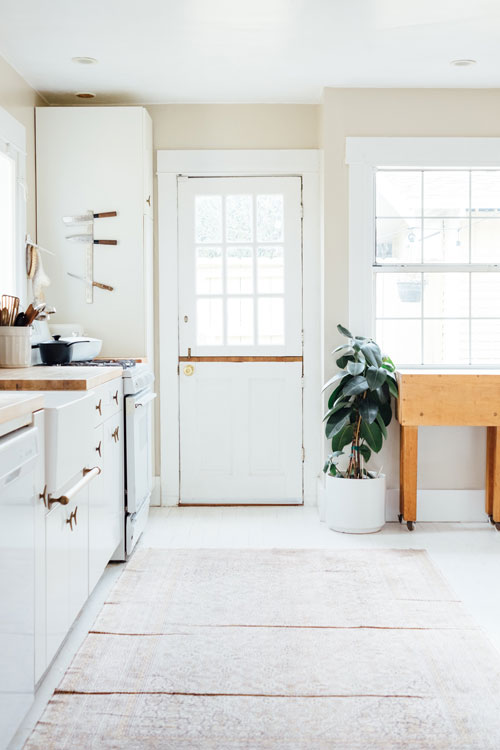 WHAT THIS MEANS FOR LANDLORDS
Back in the beginning of July we wrote a post on the Rental Fairness Act that went into place. If you're a landlord looking for advice on how to handle these changes you've come to the right resource. Continue reading for all of our suggestions below and how you can successfully price your rental property with the new rent control act in affect.
OUT WITH THE OLD
Historically when renting your property, underpricing would be the best way to attract renters and avoid having any vacancy period. The strategy would be to later increase the rent to a price that was more in line with the market when the lease was up for renewal. But that was before Wynne's newly dubbed changes. With this new Rental Fairness Act in affect, you'll need to consider a completely different strategy.
IN WITH THE NEW
With the inability to raise a tenant's rent to the fair market value after the first year of their lease is up, you'll need to adopt a more bullish strategy with your pricing. Rental rates have been on the rise and will likely continue to rise. Especially considering Toronto's growing population base and the fact that we can expect another two million immigrants by 2023.
Rather than underpricing for immediate occupancy, you need to price high, setting a benchmark for what could potentially be long-term tenants. It's important to price in a way that if your tenant decides to rent with you for several years, you're not locked in to a price that's too low and that is subject to very minimal increases. As it stands under the new Rental Fairness Act, a landlord is only able to increase a tenant's rent based on inflation and at a rate that is capped at 2.5%. With this in mind, budget for a month of vacancy to secure the better rate; establishing a good rent-roll initially will carry you forward on the property.
CONSIDER HIRING A REALTOR
Given the state of the Toronto real estate market, now more than ever, using the best realtor to lease your property will help you to secure a higher price. Individuals who rent their homes and condos themselves often get less money, either because they don't have the reach to find the right tenant, or because tenants searching without a realtor tend to be a bit more price conscious, always looking for the best possible deal.
A real estate agent can help adequately evaluate the competition and the nature of the market, securing you a higher rental price. Keep in mind, renters are always looking for a deal, if you don't have an agent who can substantiate the rental price, you risk being stuck with a lease that can't carry you along with the increasing rental prices.
Read "How To Choose The Best Real Estate Agent In Toronto" for more on this topic
OFFER A SIGNING BONUS
Consider opting for a higher initial rental price while offering your tenant a signing bonus. A slightly higher rate than the average going market price will allow you to raise the rent annually based on that higher rental price — while offering the signing bonus makes it affordable for the tenant today. As an example, if the going rental rate for your one bedroom condo is $1950 a month, lease your property for $2000 with a signing bonus of $600. That $600 is equivalent to the $50 difference in monthly rent for the full year, which means your tenants are actually paying the standard $1950 but you're able to increase the rent next year based on the full $2000 lease price. Tenants will want the cash in hand and it will provide them with money up front to help offset some of the costs involved in moving.
Don't worry too much. Rent control doesn't affect your ability to increase your rental price by any amount in between tenants. Should you find yourself preparing a new lease agreement under this new act and want to discuss your options, feel free to reach out. If you have questions on how to strategically price your rental unit or would like help leasing your property, we're always here to help — just give us a shout.
This post contains general information intended to assist the public at large. It is not legal advice about your situation. You should consult a lawyer or legal worker for advice on your particular situation.