Thanks for booking a call with us.
You will receive a confirmation email shortly.
We love our clients and have been able to achieve some great returns for them through our commitment to finding lucrative investment opportunities. Check out what some of our clients have had to say about working with us.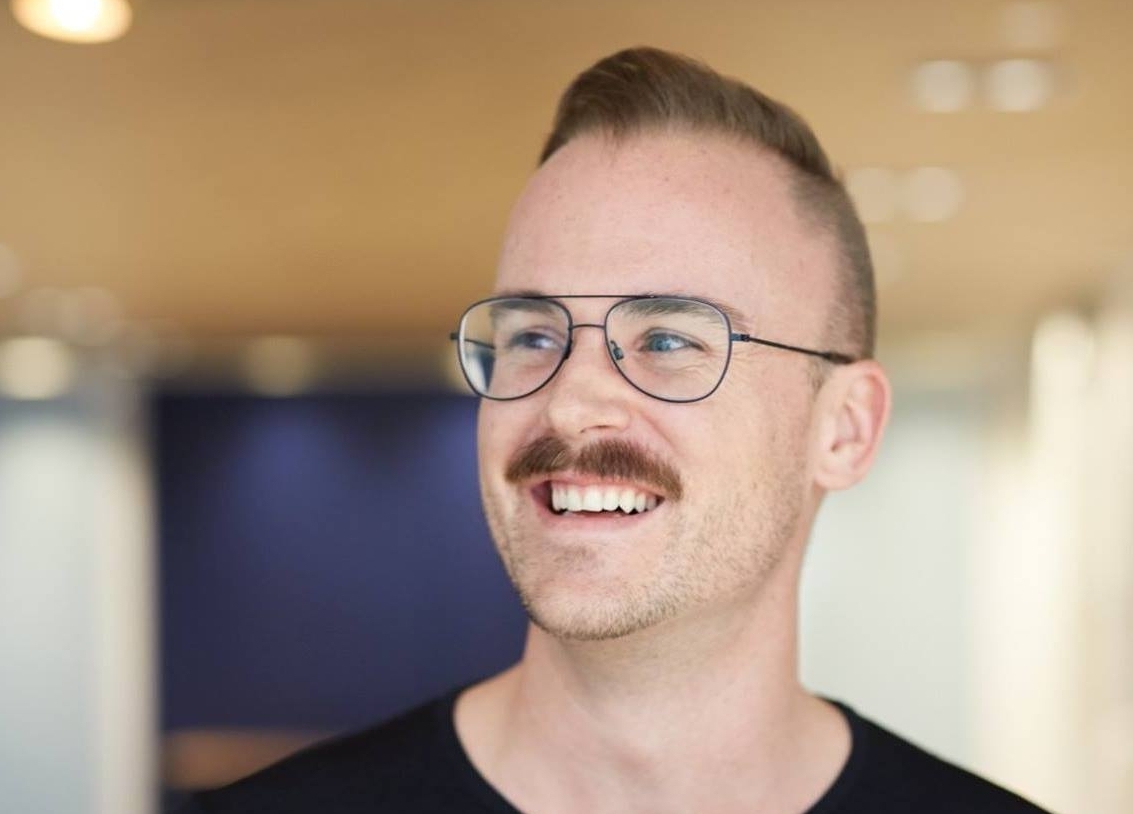 BUYER | SELLER | INVESTOR
"Simply put… Pierre is phenomenal. I have purchased 4 properties with Pierres' guidance and his approach is one of an investment banker or personal finance manager. He provides both the short and long term holistic financial prospective so that your real estate investments not only provide homes you love but most importantly build your financial assets. Thanks for eliminating all the headaches from seemingly daunting financial decisions!" – Read the review on Facebook.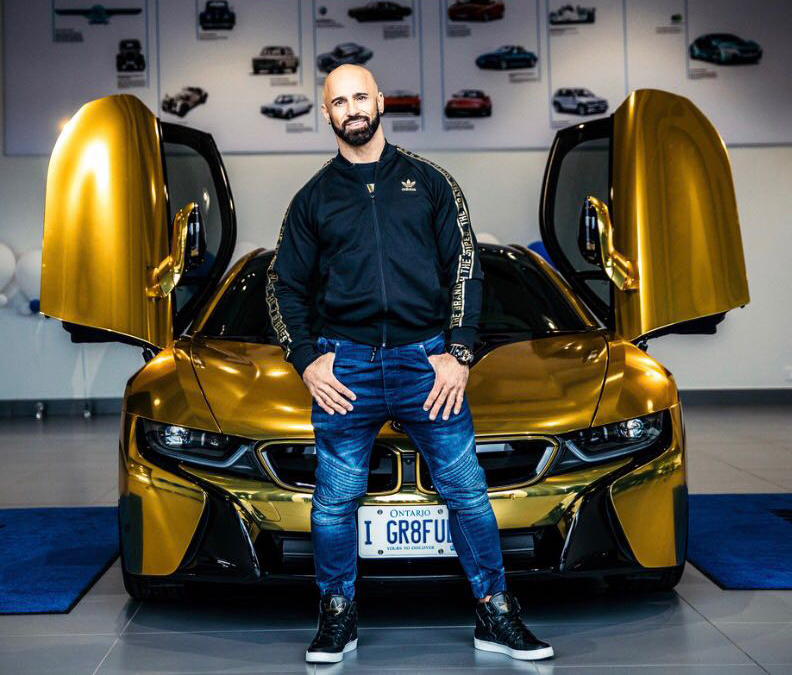 INVESTOR
"I was looking for a trustworthy realtor who was very knowledgeable about the housing industry. Pierre is always able to answer my questions with confidence. He made me feel comfortable and secure with all of my real estate decisions and purchases. He surpassed all my expectations!
I tell everyone in school that everything I had is because of you… everyone is always like 'how did you get here?' Call my friend Pierre!"
BUYER | INVESTOR
"I have had the opportunity to work with numerous real estate agents and am delighted now to be working with Pierre. I find Pierre has an excellent business perspective and offers strategic purchasing insight and real value. I can safely say he is the most responsive agent I have ever dealt with. He is concise, decisive, and maintains a clarity in thinking that does not get muddled with emotion."
BUYERS | SELLERS | INVESTORS
"Pierre has been working with Sara and I for a number of years on the purchasing of four condos and a home which we just sold. Even when we were not in the market Pierre would send us market conditions on homes at least three times a year. It was just natural that we would select Pierre to help us sell and buy a new place.
We were never rushed into selling and he made it easy by listening to us on the approach we wanted to use on the selling and was not afraid to say that our ideas would not work. Pierre always answered our phone calls within 15 minutes or had his assistant say he would get back to us.
He knew we were very nervous about the open house with people coming into our home and he made sure that he had extra staff in our home on the top floors the day of to ease our concerns. He created a book with outstanding pictures and understood all the features the home had and the quality of the materials in our home.
The purchasing of the new condo took time and even when we made up our decision he would still take us out to see other units before the final signing. He listened to our concerns and would not waste our time if it did not have all the features we required. It is not often a person can say they have the perfect home but he delivered with 5 stars.
Pierre is not a fly by agent but a person who really cares for the happiness of the client and is looking at a long term relationship with the people he works for. Every member of our family has used Pierre with confidence and this says a lot for the professionalism that he provides.
Never rushed, always there for you and gives the personal attention you need in a stressful transaction."
BUYERS | SELLERS | INVESTORS
"Just a few words to tell you of our appreciation for the hard work, professionalism and commitment that Pierre has demonstrated over the many years that we have worked with him – since 2006. Pierre has been invaluable in helping us both buy and sell our home multiple times. What is unique about Pierre is that he has a vested interest in building a long term relationship with you, ensuring that you are making the right decision based on the reasons why you want to buy real estate – is it going to be your home? An investment? – and goes out of his way to make sure you are clear about what you want and why you want it.  Of course, Pierre delivers on all the other skills and services that you expect from a best in class real estate agent and we would highly recommend his services."
Dr. Doreh Behzadpoor B.Sc., D.D.S.
BUYER
"Pierre's dedication to helping me find my dream home was exceptional and unlike any of the experiences I've had in the past. His strong knowledge of the real estate market along with his objective and transparent perspective made the process easy and fun! I already look forward to working with Pierre again and can't thank him enough for the wonderful experience!"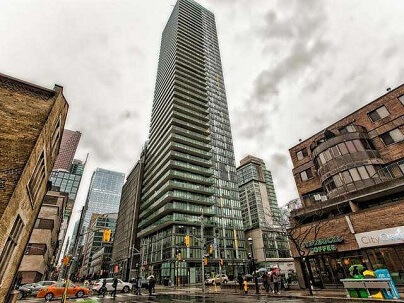 INVESTORS
"We continue to be impressed by Pierre's ongoing service. He is always making us aware of lucrative opportunities in the marketplace that might be right for us. His approach mirrors that of an investment portfolio manager, ensuring that we assess both the short and long term potential of all our real estate investments to make well-informed decisions."
BUYER
"Pierre is the consummate professional who worked overtime to help me find my first dream home. He always responded to my calls within 15 minutes and made the process simple and easy to understand. He also provided honest advice and feedback so that the home I bought would be one that would bring in an ROI. I can't wait to work with him again!"- Read the review on Facebook.
INVESTORS
"We were monitoring and researching the real estate investment opportunities in Toronto on our own for years, but Pierre was able to make sense of the market, prevent us from making the wrong decision, and force us to wait for the ideal investment opportunity that was right for us."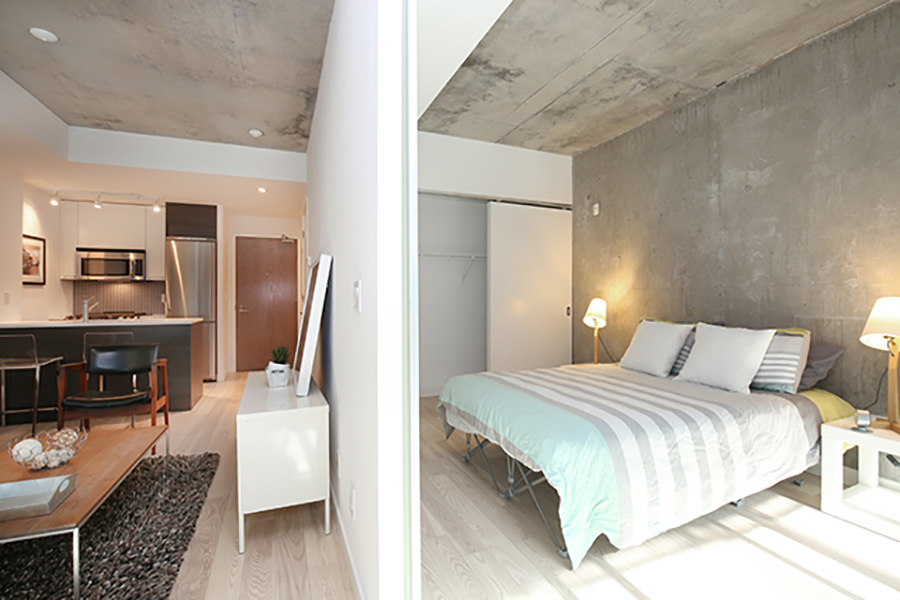 BUYER | SELLER | INVESTOR
"Pierre's makes himself available and reachable to his clients at all time. He has a wealth of knowledge about every part of the real estate market and is only a phone call or email away. 
Pierre's in depth knowledge and experience in the Toronto condo market allowed me to really take his lead when it came to competitive offers as well as listing prices. He was instrumental in helping me decide on the amount of my offer in order to secure the property I wanted, while still paying fair market value. 
Pierre and his team are extremely efficient and worked very quickly in time-sensitive situations to make the process seamless and convenient for me."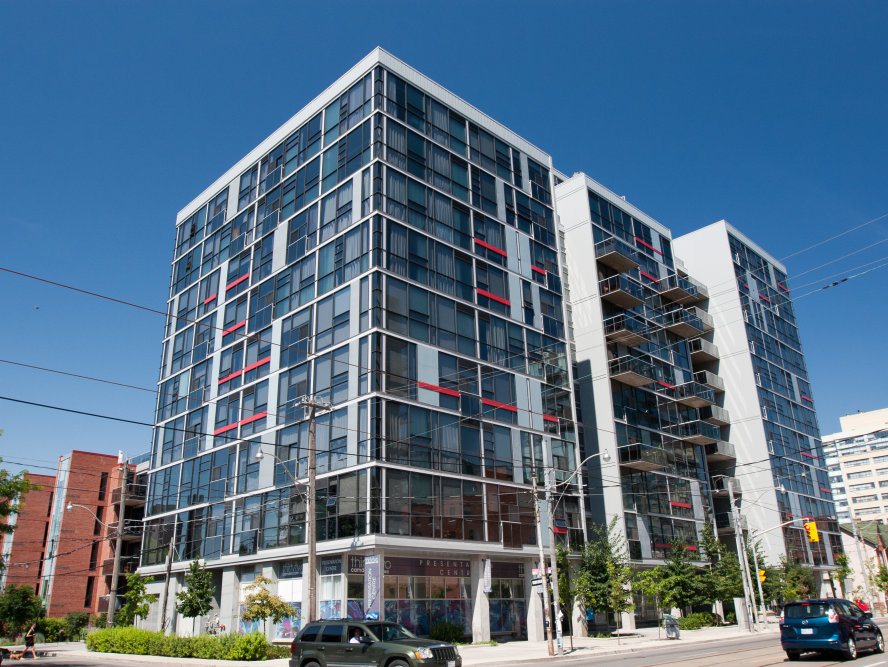 INVESTOR
"Pierre is a pleasure to work with. He is VERY informed about the Toronto condo market with deep knowledge ranging from reserve fund stability to future zoning activity. Anyone can search a website but only someone with Pierre's knowledge can help you make a wise investment. Not only is he informative, but he is also very patient and I felt as though we were a team during the entire process."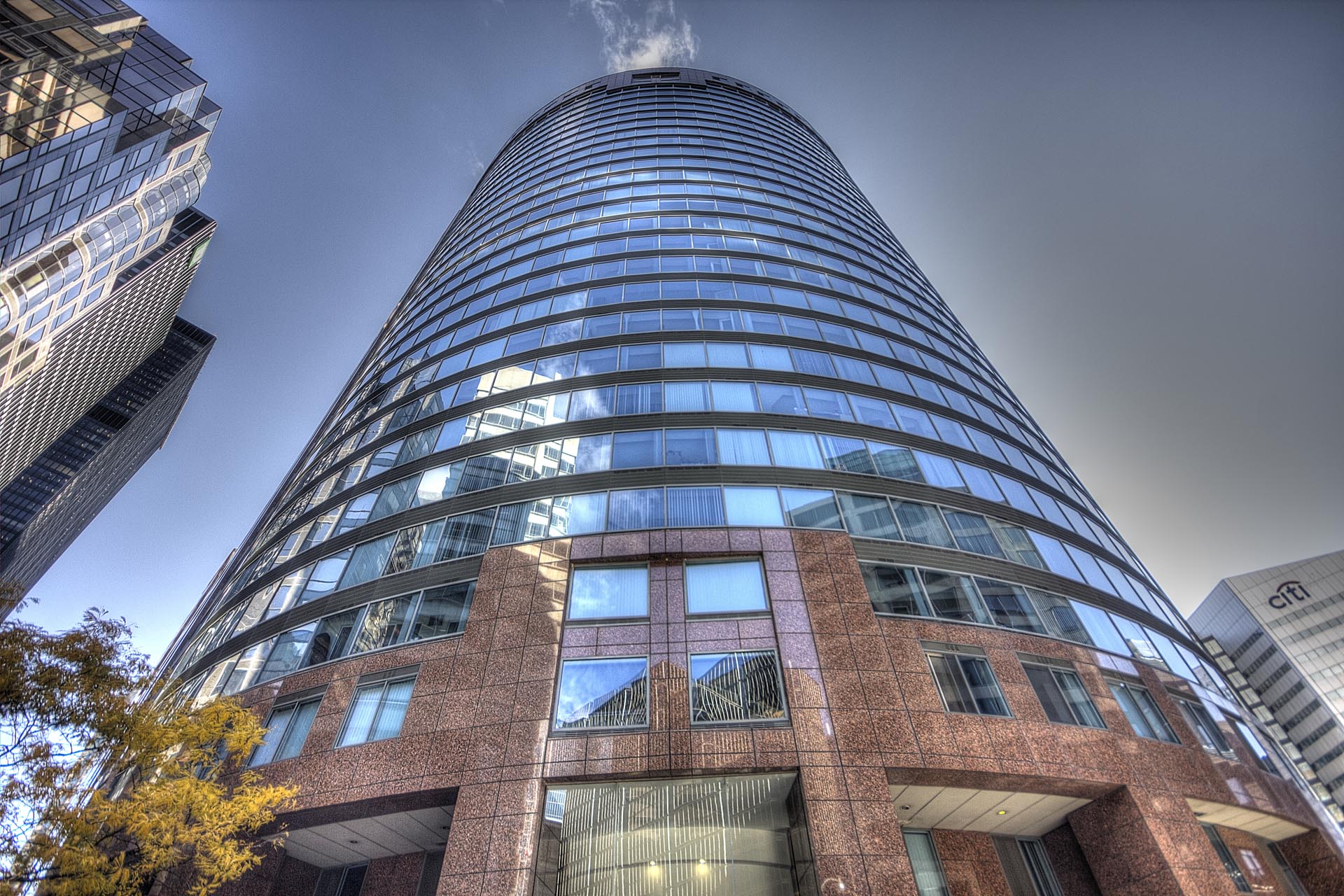 BUYER
"My partner and I were referred to Pierre through mutual friends that had purchased multiple properties from him in the past. They spoke very highly of his work ethic, professionalism, and most importantly, flexibility with what we were interested in. On the first day of meeting with Pierre, it was obvious that he was the best in the business! He exceeded all our expectations and delivered on all that he promised. The biggest surprise was his ability to show us 5-10 quality properties that satisfied all the requirements we set out. What truly sets Pierre apart from the rest is his knowledge of the intricacies of Toronto real estate. We now have 2 properties with him and have referred multiple family and friends to his team, all of whom were impressed with what he had to offer."
BUYER
"Pierre was an incredible ally to have on our side during our first time home buying experience. He has an expert understanding of the market, neighbourhoods and city planning that made us feel confident in our purchase – most importantly he brought a customer first approach to our engagement. As a partner we're excited to continue to work with him for future real estate opportunities."
INVESTOR
"Pierre is a pleasure to work with. He is knowledgeable and energetic. He is also well connected! So far, Pierre has done an excellent job finding good opportunities for me. He is helping me put together a very good portfolio of investment properties. Equally important, Pierre has found quality tenants for my properties too.
Pierre has gone the extra mile for me on more than one occasion. He has helped me avoid extra trips downtown by acting on my behalf for things like colour and finish selections. I highly recommend Pierre to those considering him, and I will continue to work with him going forward too."
BUYER | SELLER | INVESTOR
"Pierre's honesty and attention to details are why I continue to value him as my realtor. He is knowledgeable, hardworking and customizes his services to meet my personal needs and situation. Information is clear and straightforward which is very helpful for decision making during the real estate transaction process. Buying and selling with Pierre as my realtor is stress free!"
INVESTOR
"I first met Pierre in 2008 after I had sold my home in the suburbs and was looking to invest in a condo in the city. His passion and excitement for real estate were what first impressed me, but it didn't stop there. His knowledge of everything; from up-and-coming neighbourhoods, to quality builders and finishes, and reliable financial and legal services was extremely impressive. He took all of the stress out of the purchase by being constantly available to answer all of my questions and concerns. I moved away from Toronto prior to closing and he offered to perform my pre-closing inspection and he was the only person I would consider to help in finding reliable tenants for me, which he has since done again a second time. Being an out-of-town landlord isn't easy, and I have relied on Pierre for advice and guidance several times. Again, he has always been available to help whenever I needed him. Most recently, Pierre has coached me through the process of using the equity in my first condo to purchase another unit. With the value of real estate in Toronto being what it is, I know that I never would have been able to turn the profit from my small suburban home into what I have now without his guidance. I am grateful to Pierre for helping me build what will now be a comfortable retirement. I have and would recommend Pierre for any and all real estate needs. His passion is contagious!"
BUYER
"Instead of us just saying 'well we are looking for this' and sent us a bunch of listings in our price range he took us out and showed us the places he felt we would be interested in. He found us a place that was completely off the map as far as MLS listings go. We got an incredible deal and made a friend for life. Anytime anyone mentions buying a place in Toronto I always say 'contact Pierre'. It's not because I get something out of it, it's because they will get something out of it, an amazing experience!"
BUYER
"As a new buyer, I was very anxious about the entire process and requirements for purchasing a home. Pierre walked me through every step in the process with ease and assurance. With his help, I happily purchased my first condo. Today, whenever I have any questions from decorating tips or current market conditions to financing, Pierre responds immediately with expert knowledge and recommendations. Working with Pierre is like working with one of your best friends – I always feel like he has my best interests at heart and is always there when you need him. "
INVESTORS
"We've worked with Pierre for the last 10 years building an investment portfolio of rental properties. We love working with Pierre because he presents opportunities to us based on fact, numbers and logic. Not on emotion or aspiration. These are business decisions. Best part is that these opportunities have proven themselves, hence why we recommend Pierre to our friends, plus we love his personality!"
BUYER
"Pierre's knowledge, professionalism and passion for real estate make him my sole source for all my real estate needs. He is a leader in the industry and it is always a pleasure working with him." – Read the review on Facebook.