A well staged home is pivotal tomaking a good first impression and let's face it–you only get one. Art is a critical initial step to staging. Impact making, statement screaming art. Something that says, "Oh hello there, you
 handsome thing you. You may have just walked through the door but you know you want me. 10 minutes ago you didn't know you want me, but baby HERE I AM!"
Buying art however, can be a daunting and expensive task. Creating art; even more terrifying. But it really doesn't have to be. We've put together three easy ideas you can try at home on any scale or budget for even the most creatively challenged DIYers.
ARCHITECTURAL DRAWINGS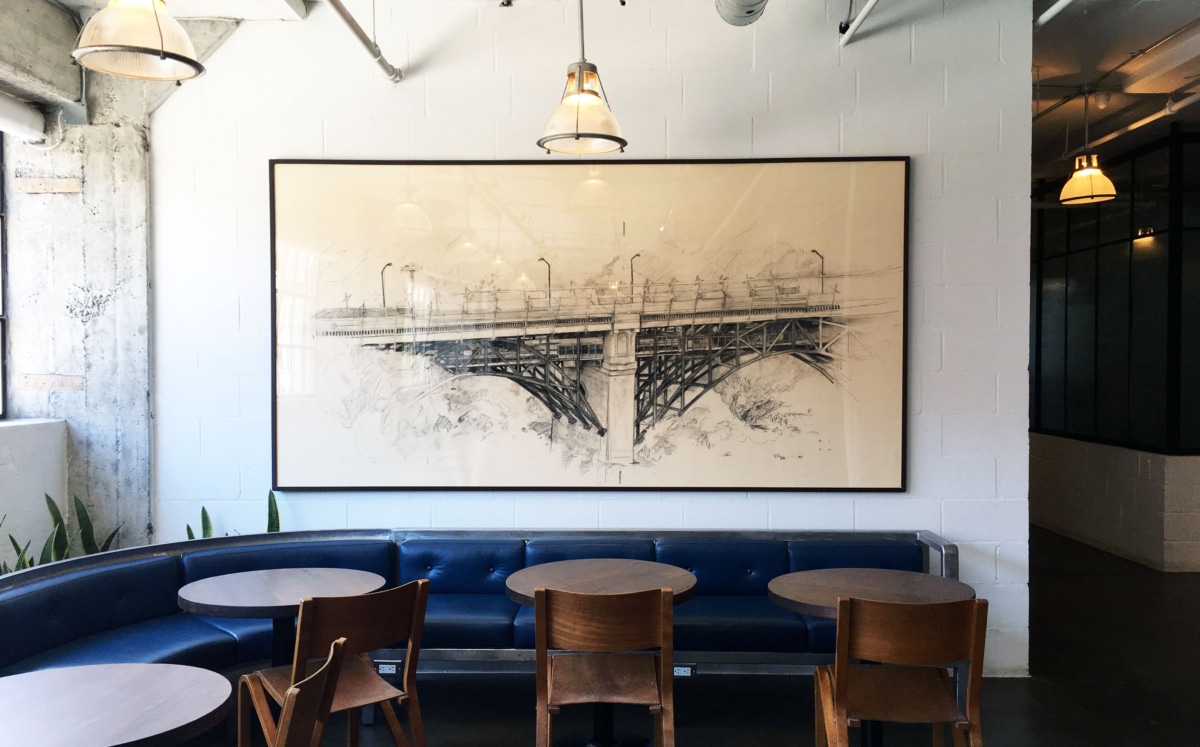 From cityscapes to legit architectural drawings this is a chameleon DIY that will fit any space. I like to think architectural drawings lend sophistication to a space. But really they could fit in almost anywhere from a modern loft to a luxe library.
For an easy and inexpensive option find three smaller architectural drawings online and print them at home. Swap out standard paper for stone henge and set the transparency to 70% (or change the ink colour to a dark grey). Find a few inexpensive frames and voila your done.
Here's a gorgeous piece that hangs in our office building. For something similar, purchase an image online and have it printed at a local print shop. It'll lend a dramatic yet relaxed feel to the space and the size will make a major impact.
COLOUR BLOCKING

This is a rollup your sleeves and get painting DIY option. Really anything goes. Pick a simple colour palette with a base of neutrals and incorporate one or two colours that pop and connect your rooms together.  If you're doing one canvas: stripes, triangles or rectangles are easy colour blocking ideas (see my mockups below).
If you're using multiple canvases paint each canvas a different colour. The canvases could be all the same size or varied sizes–as I said, anything goes. This is the simplest option for anyone who's not super DIY savvy. For a more subdued look, consider a monochromatic gradient with different shades of one colour. 
DRAPE TEXTILES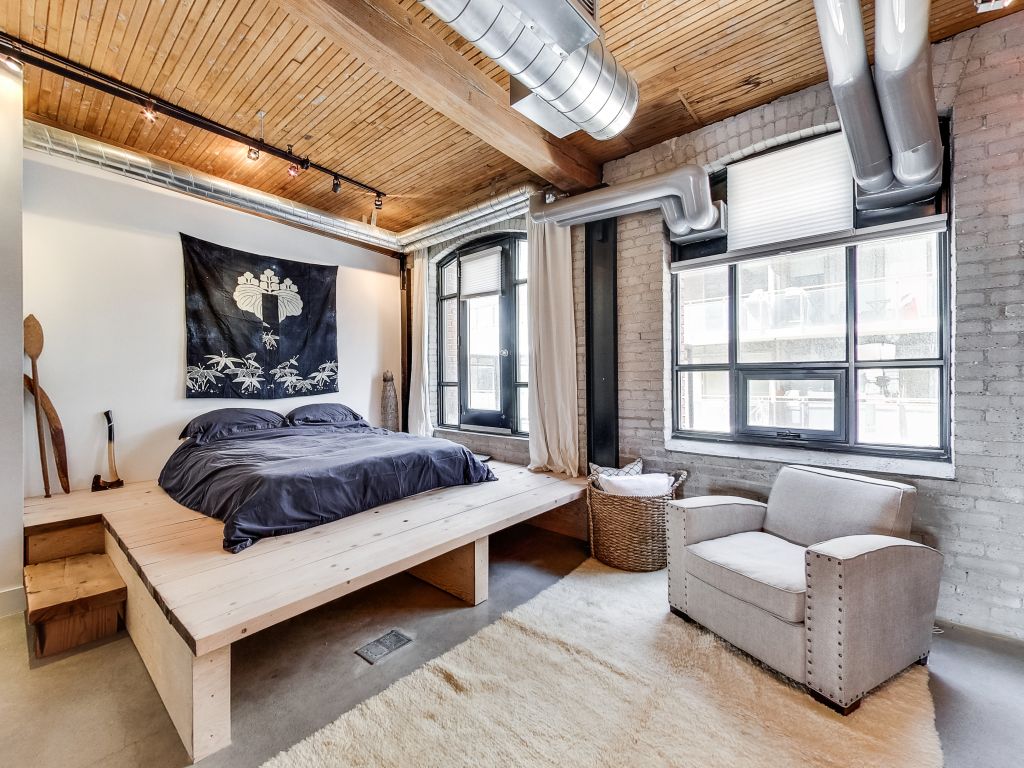 Large art makes a serious statement and there is absolutely no easier way to cover some serious footage than turning textile into wall art.
Easy options include graphic scarves, tapestry or even macrame. Seriously, you'll find macrame in some form or another in every boho, eclectic space lately. Don't have anything you'd love to display? You can find some inexpensive options online. We loved these options by Society6.
Relaxed tapestry hangs in this Google Exec's condo that was featured by Toronto Life as the condo of the week.
This vibe is casual cool. Think hipster, urban or boho spaces. Checkout the piece hanging in this urban Toronto loft we just sold.
When choosing your art remember to pick the right scale. Check out this link for picking the right wall art size. If you've got lots of blank space opt for a large piece. It'll easily make a statement and stop any room from looking too bare. 
P.S. Don't forget that we offer free staging when you list with us. We'll save you all the hassle of choosing the right art or picking the right wall colour! Learn more about listing with us here.