1. Christine Flynn | Mixed Media Photography
Christine Flynn's pieces make you stop in your tracks. They're serene yet powerful. Her photography is stunning on its own but she takes her work a step further by thoughtfully adding abstract elements overtop of the images which is later finished with a coat of high-gloss resin.
Her subject matters spans the globe, offering nostalgic views of Italy, California, South Africa and more. Each piece has its own unique colour palette and that easily fits into any living space. I know from experience, I'm the proud owner of a Christine Flynn original.
Flynn sells both originals and limited edition prints. You can explore her work at christineflynnart.com 
2. Steven Nederveen | Mixed Media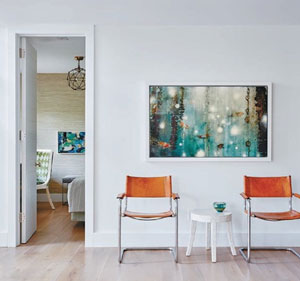 In a similar approach to Flynn, Steven Nederveen turns his photographs into paintings. Taking original photographs printed on canvas, he then turns to his acrylic paints embellishing finely or dramatically throughout.
The subject matter is no doubt Canadian. From oceans and forests, to the mountains of the west. The way he reworks his images of nature is to "corresponds to our own yearning for more, wanting to be at one with nature, to control it, to be moved by it, to tame it." [1]
Nederveen's work has been showcased in features for House and Home magazine and Sarah Richardson Design. You can explore his work at nederveen.ca
3. Samara Shuter | Painter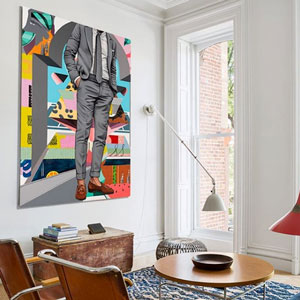 For those of you who are looking for something vivid and bold, Samara Shuter's paintings are just that. Her use of a saturated colour palette paired with graphic patterns is dramatic and fun.
A self-taught artist, her previous career was in the film industry. Her subject matter revolves around faceless men in suits or leather jackets and other components of fashion. She says her work is largely influenced from her family's roots in the textile industry but it has evolved to explore ego and character.
In 2016, Shuter did an exhibit called Bleeding Blue, in support of the Jays Care foundation. Her pieces featured many, albeit faceless, Blue Jays players during a time when they were at the top of their game.
Shuter sells both originals and limited edition prints. You can explore her work at samarashuter.com — she even has a colouring book.
4. Erin Rothstein | Painter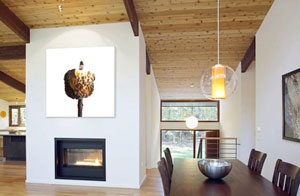 Calling all foodies — Erin Rothstein's food will make you drool. Her hyperrealistic paintings of food are truly delicious. Her stunning acrylic paintings are portraits of our favourite foods like sushi and donuts to iconic eats like McDonalds and Starbucks.
By using traditional painting techniques with society's love of food-culture, she has carved out a unique niche in the industry, which is not an easy feat. Her original food portraits have earned her recognition from notable media outlets such as Huffington Post, The National Post and Toronto Life.
Rothstein sells both originals and limited edition prints. You can explore her work at erinrothstein.com
5. Sean Yelland | Painter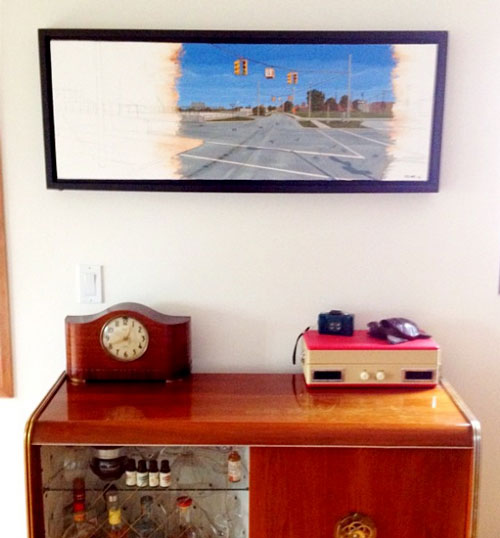 Another hyperrealistic artist is Sean Yelland. He takes the familiar scenes from around us everyday and turns them into works of art. He turns the everyday into stunning, rich works of art. Rich in the talent and technique of the hand that paints them and of the hidden stories hidden on the canvas.
For us Torontonians, you'll find many familiar scenes in Yelland's work. From a Dollarama to Dry Cleaner in East York. Simple scenes offered to the viewer with a new enriched perspective.
Yelland has been represented by the Ingram Gallery in Yorkville for many years and often sells most of his work on his opening nights. You can explore his work at ingramgallery.com