Modular interiors comprise prefabricated and standardised parts called modules. The concept of modular interior design revolves around elevating the look of the whole and increasing its value with the strategic and intelligent use of parts.
Because modular interiors are about creating designs on-site from premade simple units, these can cater satisfactorily to a wide variety of consumer needs. The beauty of modular interiors is that even though distinct parts are utilised, they all blend well into a unique, holistic design. Modular interiors can add that extra oomph to any house.
Read on to find out about how modular interiors add value to your home.
Facilitate the optimal use of space:
The main intention behind creating modular interiors is to maximise the functionality of rooms. One can assemble and arrange modular furniture in clever ways to create more storage space, or to effectively utilise the space. With modular interiors, it is easier to create a clutter-free environment. Modular interiors facilitate such a seamless augmentation of storage space, that you can effectively reinvent the look of your room.
With modular interiors, it is easier to make efficient use of the horizontal as well as the vertical space in your house. Even the most compact of spaces can be effectively utilised and maximised by strategically placing the modules. Proper utilisation of space makes the area look bigger and neater.
In the future, if you want to sell the house, storage space is also one of the features to which prospective buyers will pay attention.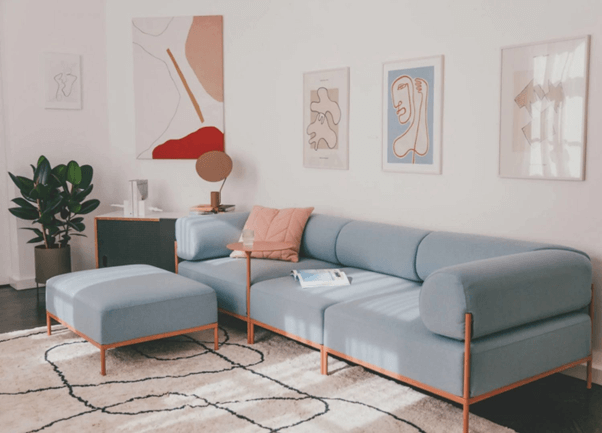 Cost-effective updates:
Because of mass production of standardised modules, the benefit of economies of scale gets passed down to the ultimate consumer in the form of cost-effectiveness. The production of modules takes significantly less time compared to other types of interiors.
Modular home decorating ideas can be very budget-friendly. An update to the interior design of your home need not burn a hole in your pocket. The updates need not be made all together at one point in time. You may purchase modules according to your budget at different stages. Transportation and installation of the modules also costs less.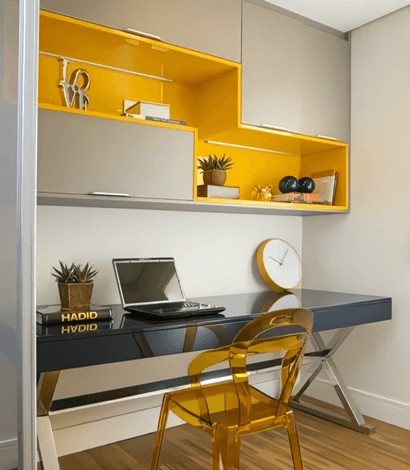 Simple installation of value-adding components:
The installation of the components of modular interiors is pretty straightforward. Carrying the components through narrow doors does not pose any challenge. The installation of modules can be done according to your convenience and needs. It takes less time to install the components on-site, which translates to lower labour costs.
The appearance of any room can go from drab to fab in a hassle-free way with the purchase and installation of modular interior components.
Scope for customization:
Even though modules are mass-produced, it does not mean that they offer a uniform look to all the houses in which they are installed. Modules are available in a wide variety of colours, materials, textures, and designs. Choose the elegant and refined look, or go for a more vibrant or unconventional look. There is something to suit the taste of every person and match the aesthetic of every house.
You can select pieces according to the size and shape of your rooms, and then arrange or mount them in unique combinations for a more customised look. It is also possible to get minor variations and customisations to the designs of modular units as per your requirements.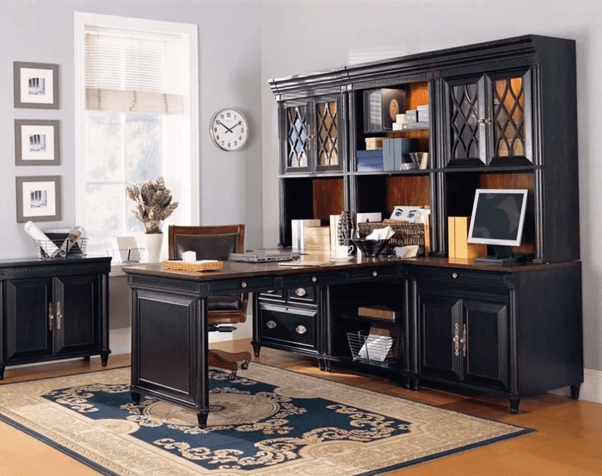 Easier modification
With modular interiors, there is considerable ease when it comes to repairs and remodelling. You can upgrade the aesthetic of your entire house at any time. Modular interior options are versatile, flexible and easily adaptable according to the time and need.
Conventional interiors are harder to dismantle and modify; once the units have been made and mounted, it is difficult to move or repair them. In the event of moving houses, you will probably be forced to leave the conventional units behind because they are challenging to take apart and put together again. You may also not have the space to accommodate the whole unit in a new home.
With modular interiors, moving is a breeze, and you can easily disassemble the system into its components and take them with you. You can also reconfigure the system according to your preference. If you sell the house with the modular units, the new owners can shuffle them around as they please.
Modular interiors are an excellent way to add value to any house. Since the modules are designed and prefabricated with the knowledge, expertise, and experience of professionals, they are more durable. Modular interiors are the more eco-friendly and sustainable option. Prospective buyers would see value in more storage and because you can remove them and take them with you, they are renter-friendly.