JUST WHAT THE AREA NEEDS
Seeking to offer a unique retail and lifestyle experience to the Dufferin and Bloor area, this Capital Developments proposal is backed by an impressive who's-who of urban planners, designers and architects. The proposal appears to offer the neighbourhood exactly what its residents have been asking for, and likely a few things they didn't even know they needed.
Design: gh3, Giannone Petricone Associates
Architecture: Hariri Pontarini, ERA Architects Inc.
Urban Planning: Bousfields Inc., Brook Pooni Associates
Engineers & Transportation Planners: BA Group
Creative: blackjet inc.
A COMMUNITY CATALYST
With the successful rejuvenation of Bloor Street between Church Street and Avenue Road back in 2011, the changes at Dufferin and Bloor aim to carry along the same character of its more eastern counterpart. Not only will there be two new streets added between Bloor and Croatia Street, they're also designing the block in a way that has smaller, more mid-rise buildings closest to Bloor Street and the taller buildings strategically slotted throughout. The intention of the design is to create an architectural transition as well as avoid the impact of shadows on the streets and sidewalks.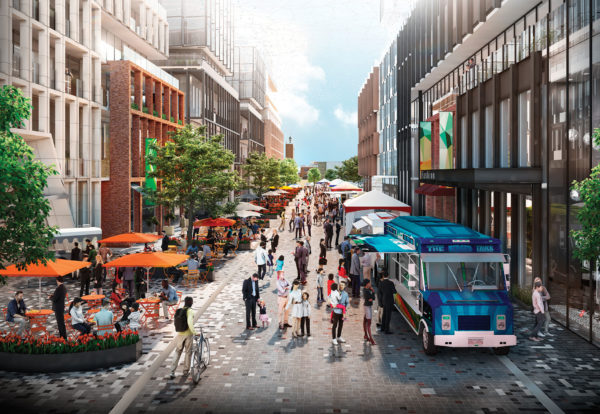 At the heart of the project is the addition of High Street, a north-south boulevard that will run from Bloor to Croatia Street. Designed with a pedestrian focus, this tree-lined street will be occupied by small retailers and restaurants with plenty of space for patios. While High Street will allow for traffic, it will also host many festivals and special events which always bring excitement and a sense of community to the neighbourhood. At the south end of High Street will be the addition of a large park and plaza also making for a great home to future festivals, markets, and the like.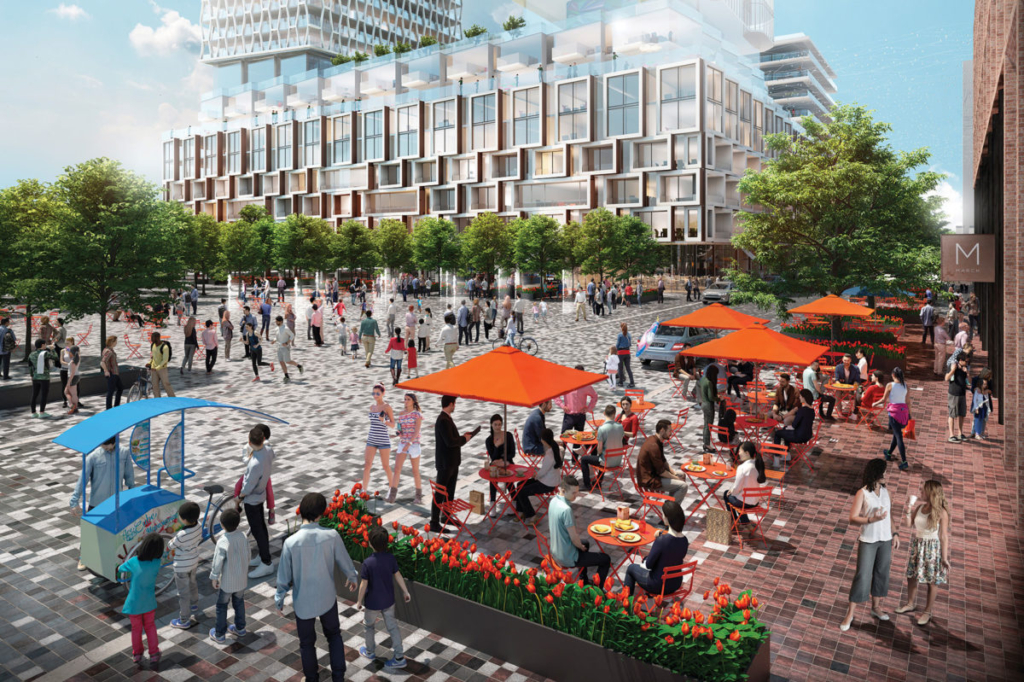 KEEPING IT GREEN
We always appreciate an earth conscious design and green infrastructure, both mechanical and visual is a big part of the overall design here. The development team is following the Toronto Green Standard guidelines to create more green space through landscaping improvements, green roofs and ensuring the area is energy and water efficient.
A HERITAGE MOMENT
An important factor to the area's design is the incorporation of heritage and the arts. Laneways throughout will be host to public art spaces, aptly named the Artist Commons, that will feature local artists' work. Longtime residents will be pleased to hear that the Kent School (which has been there since 1908) will be carefully preserved and restored, while incorporating more accessibility features. The Kent School is slated to become the Community Hub, as well as offer office space and residential lofts.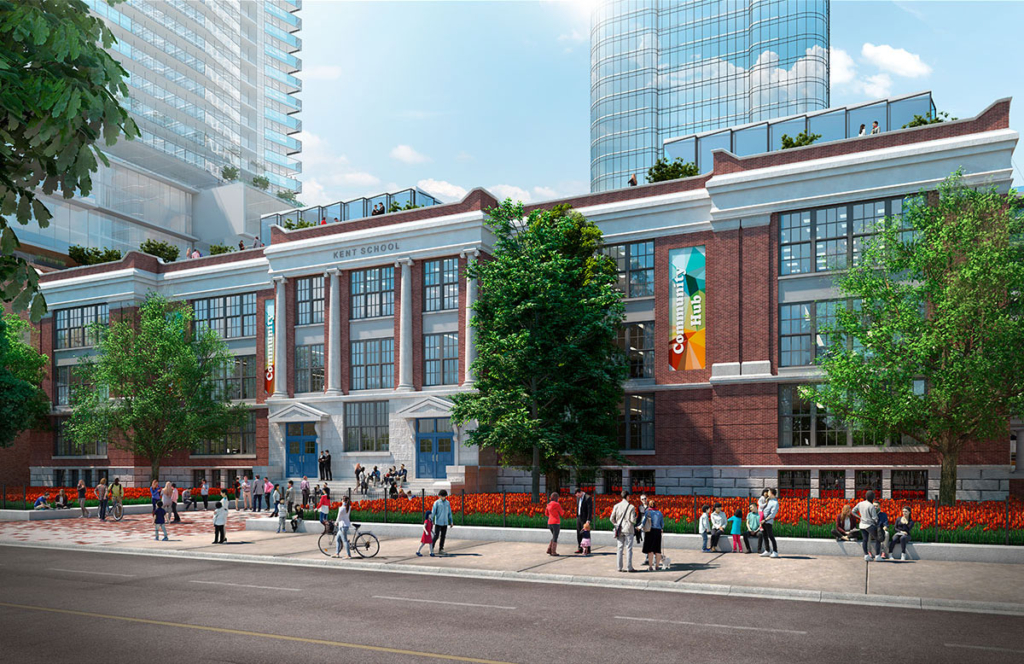 Dufferin and Bloor has needed a face-lift for sometime. There's no doubt that this will have a positive impact on the neighbourhoods and surrounding community. We're excited to hear more about this project and will keep you updated when we do. Here's to hoping the city's set aside a few bucks for a major repave of Dufferin Street while they're at it!
For more on this project, visit Capital Development's project site.
(All images courtesy of Capital Developments)