We talk about it time and time again: Toronto is quickly growing in population and popularity. As cities grow, especially at a pace like Toronto, challenges arise in the urban planning process. With the rapid advances in technology, is Toronto maximizing its potential by using technology to its advantage? Sidewalk Labs has partnered with Waterfront Toronto to create a "smart city laboratory" that may be a pivotal moment for the way cities approach urban development.
SIDEWALK LABS
While searching for the ideal city to try new technological ideas, Sidewalk Labs (a branch of Alphabet Inc.), responded to Waterfront Toronto's request for proposals on what to do with the undeveloped area of Toronto's Port Lands. What came of the 220-page proposal is a community-sized experiment for Canada's first "Smart City".
Quayside is the proposals pilot community, a 12-acre area along the waterfront at the base of Parliament Street, with an intention to expand the experiment to the remaining 800-acre site in Toronto's eastern waterfront.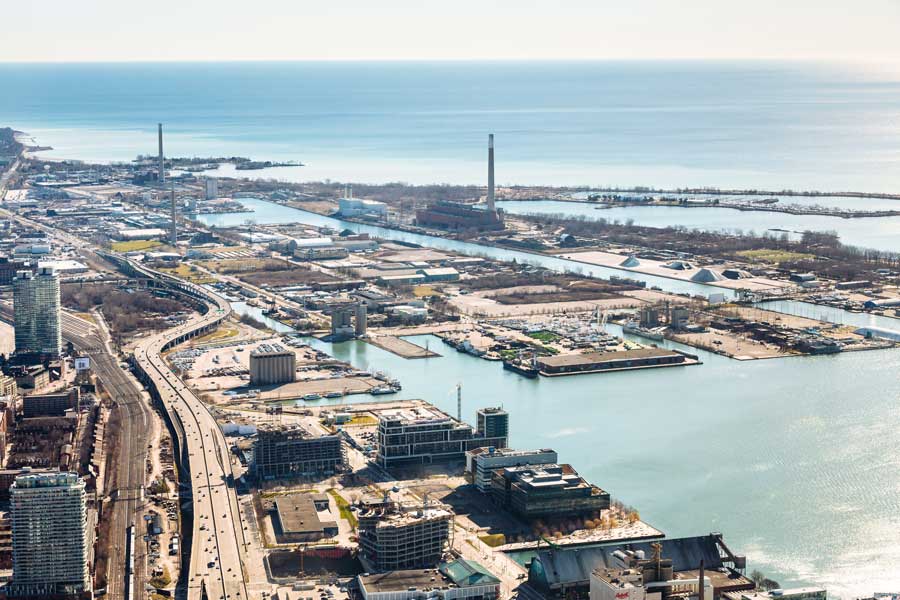 The redevelopment of this site is a prime experimenting ground in a city that is quickly rising to the top of a list of global tech hubs. Right now, Sidewalk Labs has fronted $50 million for what is essentially a year-long planning process. The proposal is a huge departure from any kind of urban development we've seen to date. By partnering with designers and developers from Alphabet Inc., a company who focuses on urban innovation, the goal is to use data-driven technology to improve the community for residents, workers, and visitors alike.
WHAT TO EXPECT
The future site is proposed to have a mix of residential, office, and commercial spaces occupying 3.3 million square feet. Included in that will be Google Canada's new headquarters. With all three levels of government backing this proposal, Sidewalk Labs has been conceptualizing a future city that uses advanced technological solutions in urban development. Some of the key goals outlined in this proposal are transportation, affordable housing and sustainability.
TRANSPORTATION
The Quayside community would implement self-driving vehicles like busses and "taxibots", altogether banning private cars to fully test this concept. If you solely rely on "taxibots", for instance, you don't need to be concerned with adding necessary areas for parking, which allows for expanded sidewalks and enhances business frontage.
The objective is a community that offers more affordable modes of transportation but also safer solutions to mobility as a whole. By implementing various types of sensors, data can be collected to adapt to pedestrian patterns, weather conditions and more.
AFFORDABLE HOUSING
One thing that Toronto has been struggling with lately is sky-rocketing housing and rental prices. Sidewalk Labs proposes "The Loft" concept, which is housing that is both affordable and adaptable. Committing 20% of the land to affordable housing, these prebuilt components made off-site is the first step to reducing home production costs.
"The Loft" concept would have a strong exterior frame built around a standardized grid that would allow for these prebuilt components to be added, customized, and easily changed. Imagine an IKEA for architecture: a catalogue of standardized components that can be easily inserted and even changed in the structure's standard frame to appeal to the resident at the time and stay on trend. "Sidewalk suggests that the Hearn Generating Station, a former power plant in Toronto's Port Lands, could become a manufacturing plant for these units." [1]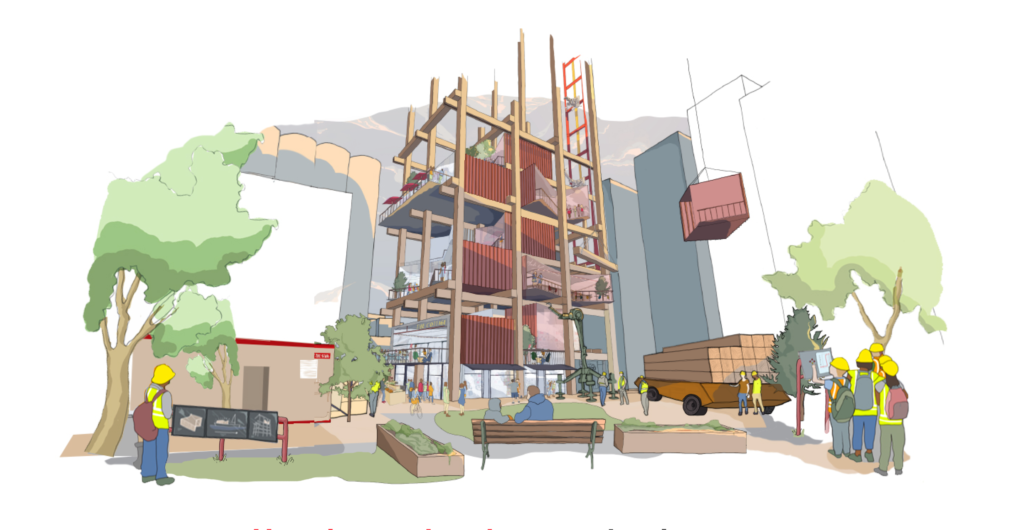 Another approach to create affordable housing is to use specially treated timber which will reduce costs. Sidewalk Labs is convinced they can build 30-storey towers with timber — however, right now in Canada the maximum height you can build with timber is 6-storeys, so this regulation would need to be approved.
ADAPTABILITY
In an effort to design the community to resist Toronto's cold winter months and encourage more time spent outdoors, buildings would be arranged in such a way that would actually provide significant climate relief. They will also be fitted with "building raincoats" that would extend out and down like a canopy to shelter individuals from harsh winds, which are particularly unforgiving along the waterfront area. This lightweight material will sense when it's needed and retract when it's not.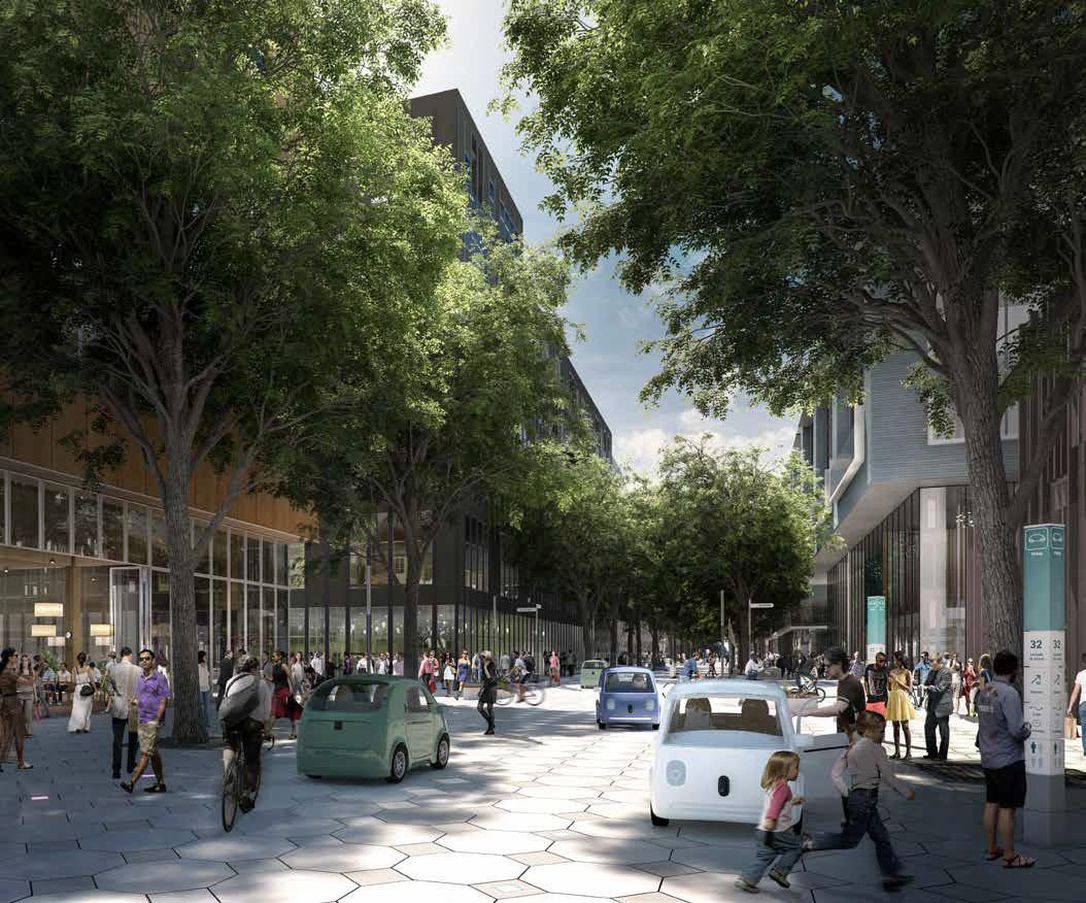 Introducing curbless streets: Sidewalk Labs intends to use modular hexagonal tiles to construct the streets and sidewalks and the reasons are three-fold:
1. They're easily replaceable. By using tiles rather than asphalt, they can be easily replaced when worn out or can be removed or reconfigured to add in green space.
2. They can be heated. Tiles will be heated during the winter months to eliminate the need for snow removal or salting.
3. They're electronic. Since the streets are curbless, select tiles will be illuminated to differentiate the sidewalk from the bike lanes and street. This will allow the roads to be changed or reconfigured for different uses. A roadway one day could become a plaza the next through illumination. The other electronic component is the sensors the tiles will have to track the movements of pedestrians.
SUSTAINABILITY
You can expect several parks and green spaces to be part of the rollout but overall sustainability is at the forefront of many of the designs. By altogether banning private cars and adding self-driving taxibots and busses, they're reducing emissions. When it comes to waste diversion, "garbage bots" will not only manage the collection of waste and recyclables but will be signalled to collect in areas when needed. Their existence will mostly go unnoticed, as all waste collected will travel in an underground tunnel system, making life above ground far more pleasant.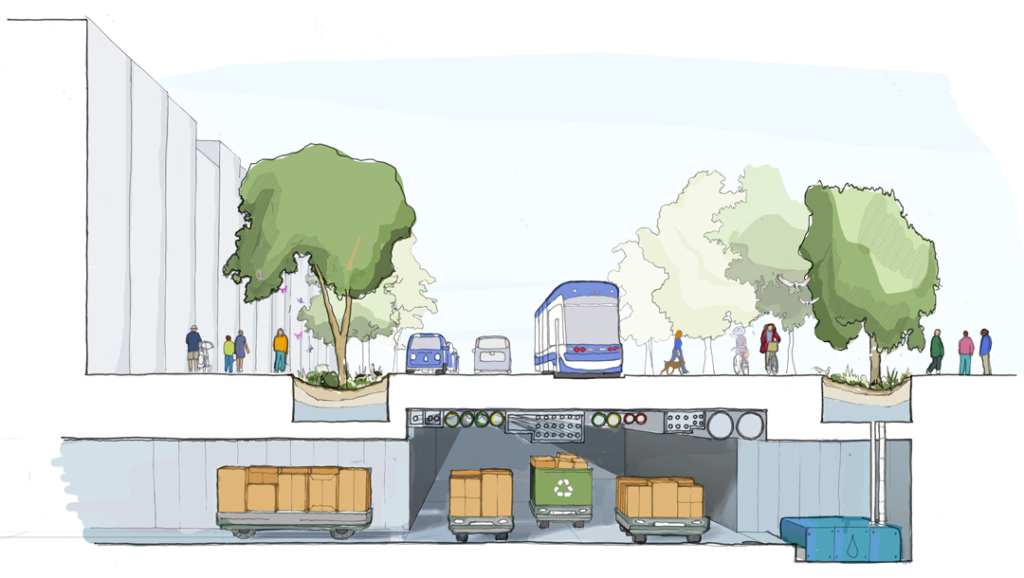 Sustainability is also about energy efficiency. Ever walk into a dark room and have the lights turn on automatically? This is the kind of new-age energy efficiency we're used to. Sidewalk Labs wants to take this concept and run with it. Why can't entire communities be energy efficient the same way rooms can?
TECH + URBANISM
In order to take a concept like motion-sensored lighting to the next level, you need to collect data on the community. By observing data on things like temperature, noise, air quality, and measuring movements of people and traffic you can create a community that adapts and reacts to these conditions to better the quality of life in that community.
In order to measure the data, a digital layer would be implemented into the community. This digital layer would be made up of Alphabet's products and technologies by way of things like sensors, cameras, as well as apps on your smart phone.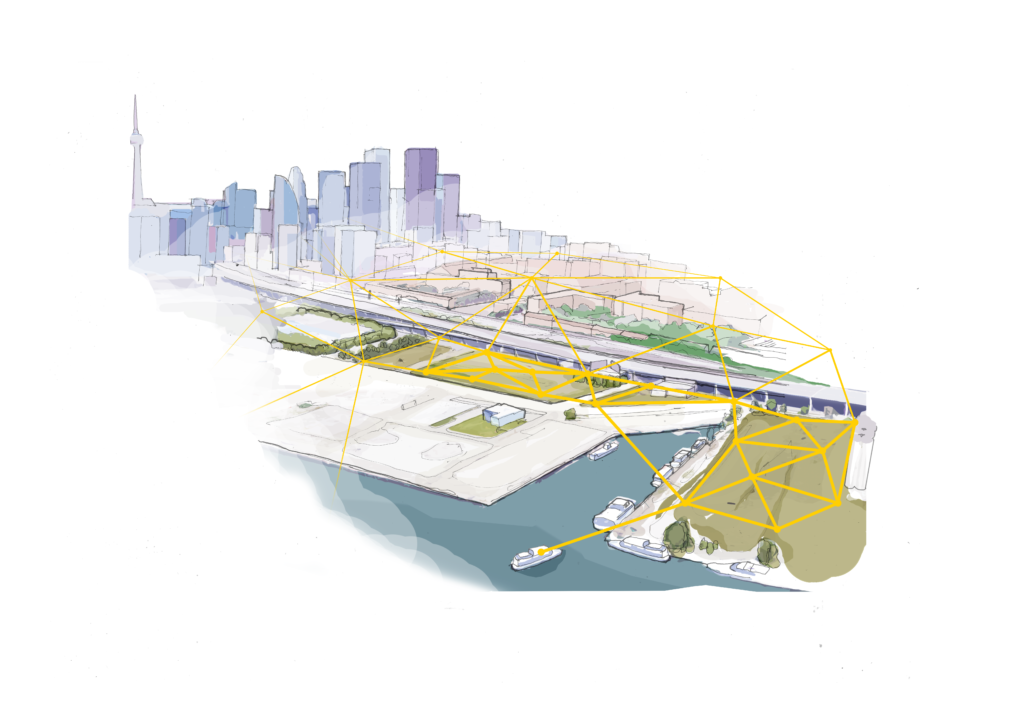 There is a privacy concern arising from this concept. While they are assuring us that privacy and security protection will be taken seriously, there are still a lot of questions that are going unanswered. What they have said is their goal overall is to create an archetype for future cities to build off of, develop, and innovate beyond this platform. They want the community to be involved, they want their ideas and input.
Remember this is a major experiment for tech and urbanism. The first attempt of both Sidewalk Labs and Canada. If Sidewalk Labs has success with their concepts throughout this planning phase, the government may need to make some adjustments to standard regulations and zoning to accommodate these new ways of thinking. It's time to embrace change. The future is here – right here in Toronto.
Images courtesy of Sidewalk Labs/Waterfront Toronto