Our selection of beautiful and contemporary elements along with a skilled eye will drastically elevate your chances at selling your property for a higher price.
Here are some of the steps taken to properly and effectively stage a property:
Clean windows
Add artwork
Add additional lighting
Clean and paint walls
Add greenery
Clean floors
Open up space through proper design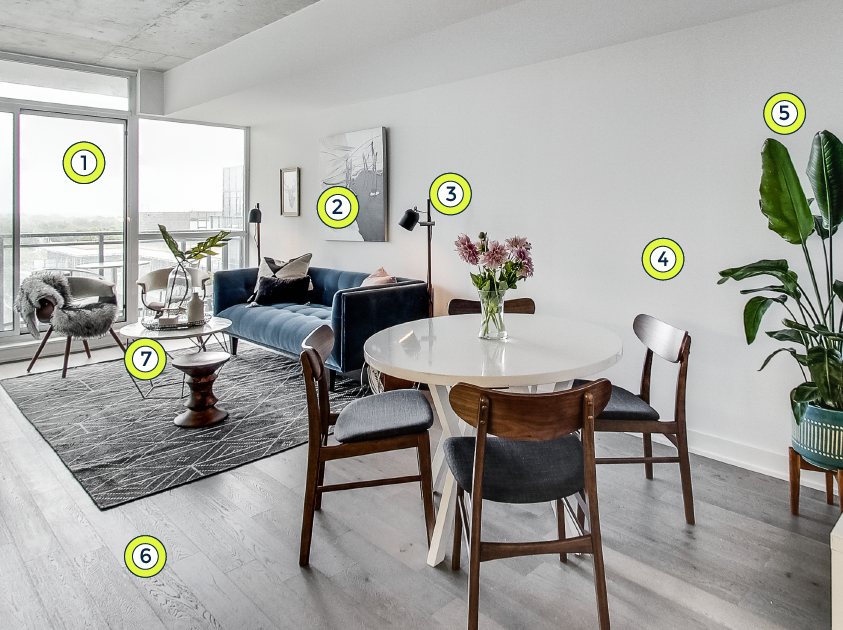 WHY US?
We make selling your property a stress-free and enjoyable experience. Leave it to us. We'll stage your property, have it professionally photographed, and design all of the marketing materials needed to have your property sold for top dollar. We take selling your property seriously and with our staging service, we're able to elevate your property's appeal, commanding attention and resonating with buyers beyond the front door.
Each time I have the opportunity to stage a property for my client, I end up selling it for more than the last comparable sale. As part of our commitment to our clients, I'm able to offer this as a competitive advantage and value-add service to our clients*. From furniture, artwork, lighting, plants or a rug – a cozy welcome will enhance your property's appeal.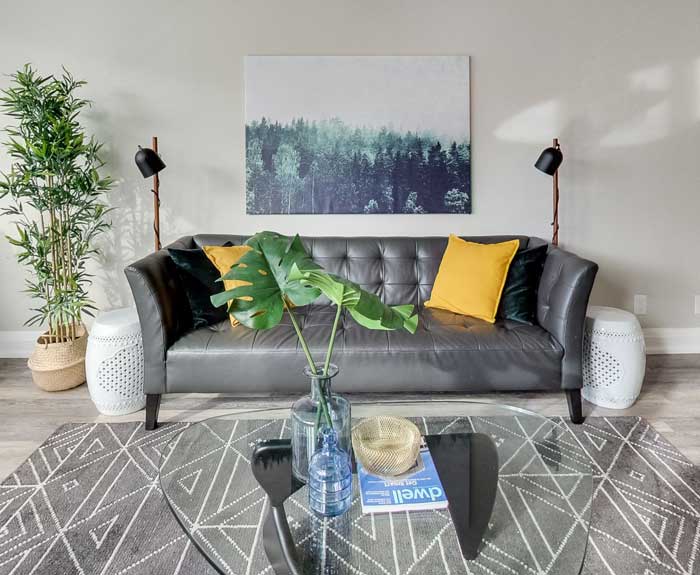 OUR SERVICE
When we stage, we aren't just adding beautiful furniture to impress potential buyers – we do much more. Before our designer works their magic, there are lots of details to take care of that go unnoticed. We have an entire team of professionals that make sure your property is ready for its debut. We make sure any repairs – from screen doors to dishwashers – are working their best; that the walls have been cleaned and, if they need it, get a fresh coat of paint. To make sure your property is bright and inviting we ensure all windows are cleaned and that every last light bulb is ready to shine. And these are just some of the things we do to go that extra mile.
When the place has been cleaned from top to bottom and everything is in working order, that's when we send in our designer. We'll transform your space with our selection of stunning contemporary furniture and decor. The space is designed for buyers to easily flow from one room to the next. By decluttering and adding lighting, our goal is to accentuate the space's key features and offering buyers a place they can envision themselves living in.
In some instances, our clients' furniture is beautiful enough to use for showings. There are still steps that need to be taken to enhance the space such as opening all blinds, fluffing pillows, reorganizing decor, and decluttering. These subtle changes elevate the space and make it photo-ready for marketing materials.
For more tips and tricks on staging your home, head over to the blog!