In a city that never sleeps – and is fuelled on caffeine – there are thousands of coffee shops in Toronto to choose from. Whether it is a place to study, a coffee date, or you're just looking for your morning coffee fix, Toronto has some of the best coffee shops you can find. Apart from the large coffee chains like Starbucks, Aroma Espresso Bar, or even the classic Second Cup, there are a whole bunch of local Toronto coffee shops to get your caffeine fix from.
Here are the top 5 Toronto coffee shops that we love:
Located in Trinity Bellwoods, overlooking the park with gourmet coffee, homemade sweets & healthy snacks. The Tampered Press also has a wide selection of teas and different kinds of regular and dairy-free milk, so there's something for everyone to enjoy.
Owner Caitlyn Zannoni opened her shop in 2010 and is a family-run business. As a registered dietitian, she is dedicated to creating homemade healthy snacks and desserts for her customers. With a passion for healthy living, she serves homemade, local baked goods and snacks, with healthy variations as well as gluten-free and vegan options.
Our favourite item on the menu: Matcha-Chai Latte.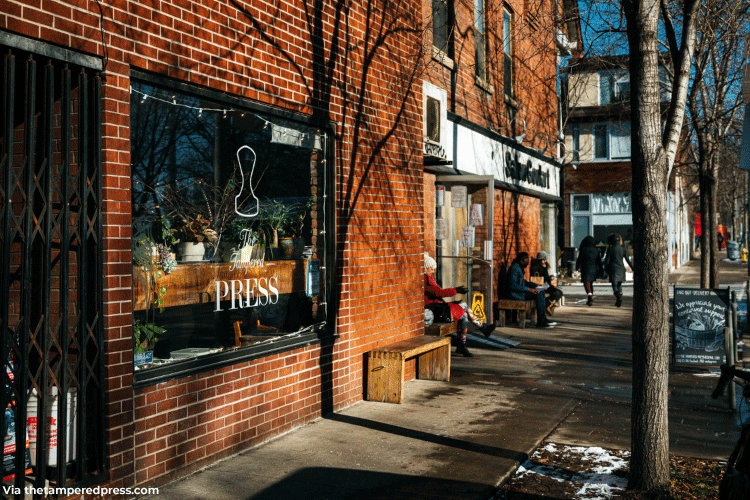 With 3 locations across downtown Toronto, they are known for their latte art. The Broadview location provides an unbeatable view of Toronto's skyline from Riverdale Park. Rooster Coffee House offers a variety of signature blends they have created.
They provide an assortment of leather couches and chairs to add a sense of comfort and welcome for their customers. With board games available it is the perfect place to catch up with friends with a one-of-a-kind blend.
Our favourite item on the menu: Cold Brew Coffee.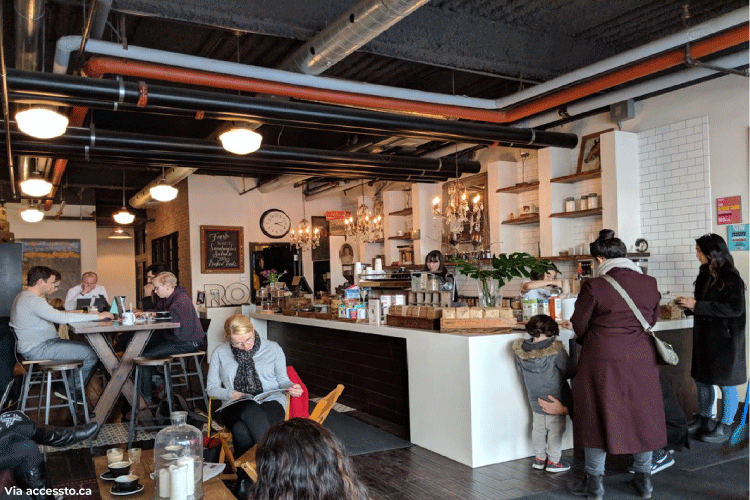 Located on Queen Street West, at Cafe 23 you can enjoy wholesome locally sourced, and homemade food. With a cozy inclusive venue, it is perfect for locals to relax with their morning coffee. Known for their delicious butter tarts, they also offer many local homemade treats. There are many plant-based options on the menu, making it an inclusive place for everyone.
Our favourite item on the menu: Lavender Vanilla Latte.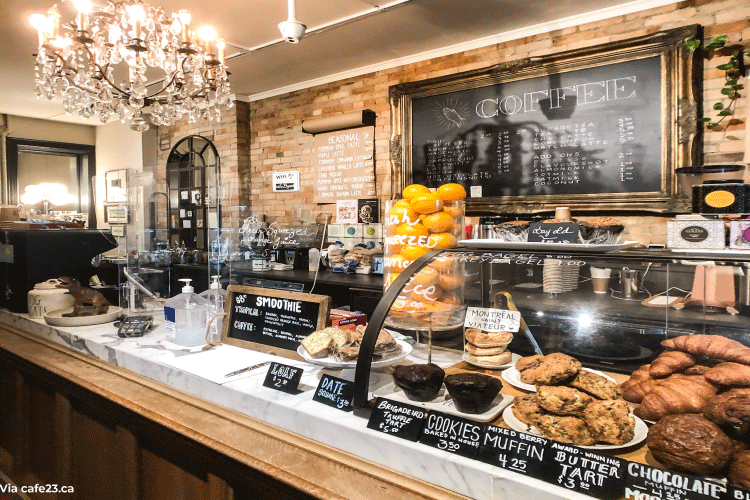 Located on the ground floor of Bisha Hotel, French Made is the perfect spot for your morning coffee. French Made cafe is open 7 days a week, with an incredible assortment of delicious pastries that are baked in-house daily. A great spot in Toronto's King West, perfect for breakfast or lunch on the go. French-Made Cafe has all your brewing needs.
Our favorite item on the menu: BBQ Pulled Pork Sandwich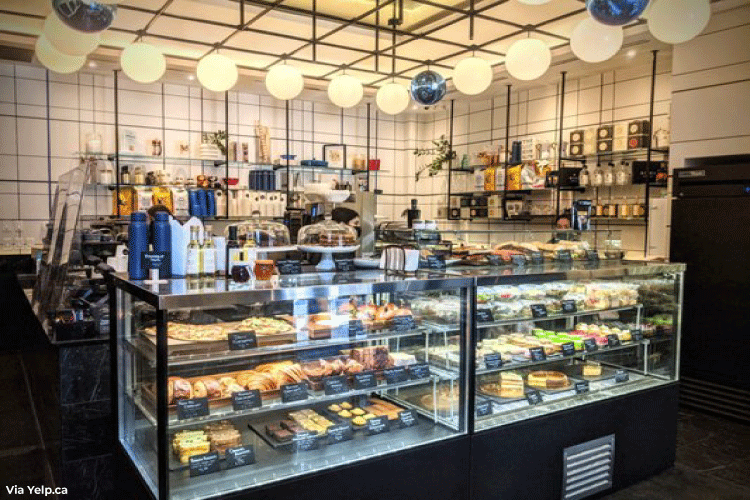 Located near Young and Adelaide, the coffee shop is the go-to spot for meetings and coffee breaks.  Featuring high ceilings and marble countertops, they have an incredibly stylish interior. Dinnen Coffee Company offers a wide selection of baked goods, pastries, parfaits, handmade French baguette sandwiches, and salads.
Our favourite item on the menu: Iced Americano.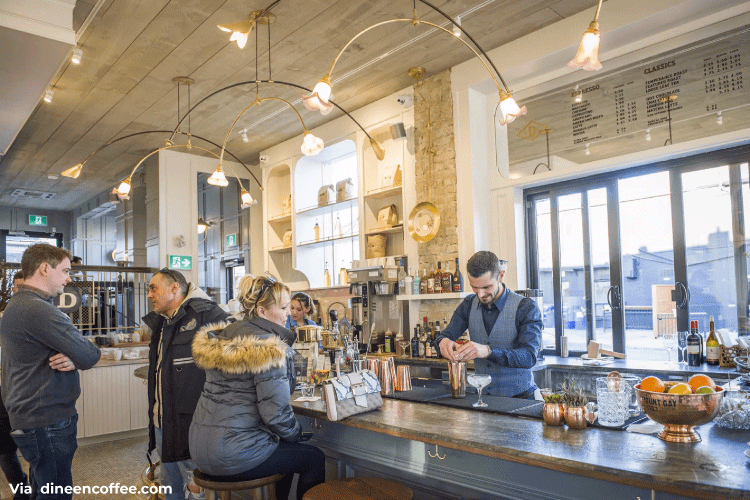 Happy drinking, Toronto!