You can discover lots of exciting places to spend a weekend near Toronto during the winter. Let's take a quick look at the top 5 getaway places out of them. You just need to take a look at these weekend getaway places and make plans to visit the right place whenever you are ready.
– Niagara on the lake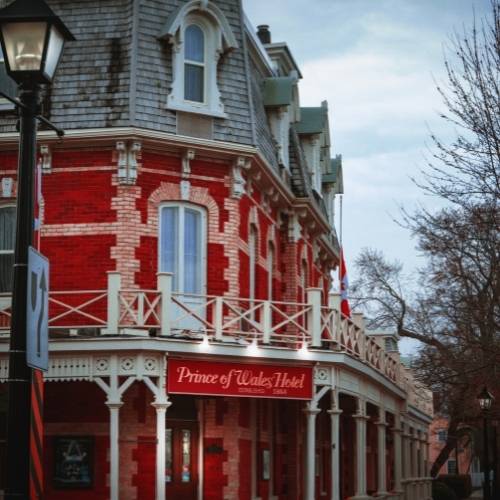 Niagara on the Lake is the best place to go for a romantic weekend break from Toronto. Relax at one of the old hotels or BnBs or stay in the historic Pillar and Post for a romantic escape. There are several options within walking distance of downtown's lovely history section.
Niagara on the Lake, just 90 minutes from Toronto, is rich in history and natural beauty. Take in a play at the Shaw Festival, ride a whirlpool jet boat across the Niagara canyon, or go wine hopping on a rented bicycle. Theatergoers will like visiting this professional theater, which is home to the Shaw Festival, and history fans will enjoy a walk around the Fort George National Historic Site.
– Langdon Hall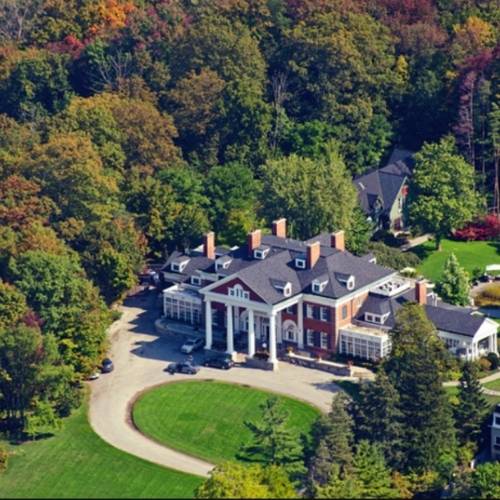 Langdon Hall is located in Cambridge, Ontario, and is less than an hour and a half from downtown Toronto. This beautiful hotel started life as a large rural house and was finished in 1902. In the winter, there's much to do on the grounds, which include beautiful gardens, outdoor pools, and tennis courts. Relax in one of the hotel's guest rooms or suites, which have wood-burning fireplaces and luxurious bathrooms. Enjoy a lunch in the award-winning dining room or stroll 12 kilometers of gorgeous walking paths to take in the winter beauty. Relax with a massage, facial, or body treatment at the spa. Simply said, Langdon Hall is a relaxing haven for individuals who wish to unwind in style.
– Millcroft Inn & Spa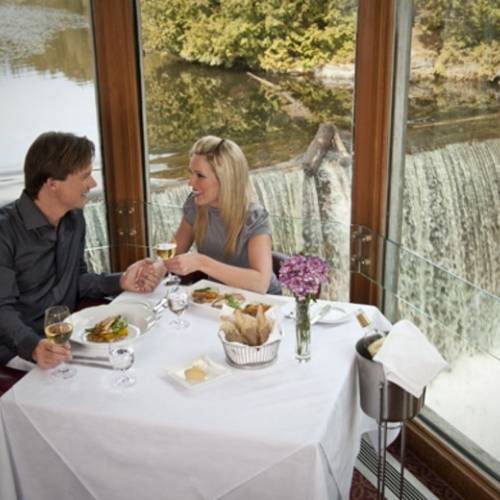 Caledon, Ontario is home to one of the province's most stunning rural hotels. The Millcroft Inn & Spa is housed in a historic mill that was constructed in 1881. The hotel's turndown service adds a personal touch to the rooms and suites, which have a carefully chosen mix of vintage furniture. There are 17 treatment rooms at the spa, including a sauna and hydrotherapy rooms. Gourmet food and an outstanding view of Shaw's Creek Falls are available at the on-site restaurant. The Millcroft Inn & Spa is, in a nutshell, one of the greatest weekend escapes near Toronto. If you reside in the city, this magnificent getaway is just a one-hour drive away.
If you are planning to spend a weekend at this restaurant, you should not forget to visit the Headwaters Restaurant. Combine award-winning food with Headwaters Restaurant's calm, friendly environment, which overlooks the Mill Pond and the glistening Shaw's Creek Falls, and you have the formula for a really spectacular feast for the senses. Executive Chef James Buder's carefully prepared dishes, excellent pairing, and inventive presentation ensure that even the most discriminating taste will be satisfied and inspired. The availability of fresh, organic, and natural ingredients that grow in abundance in The Hills of Headwaters – a real playground for foodies – guides Headwaters' meals. As a consequence, a variety of tasty, seasonal delicacies delight even the most seasoned gourmands on a daily basis.
– Rosseau Muskoka Spa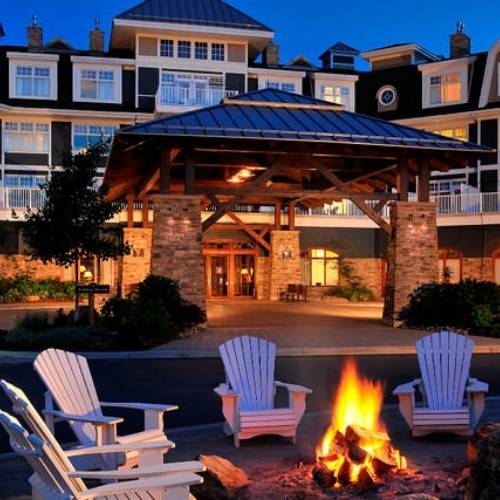 Consider visiting the Rosseau, Canada's first JW Marriott resort and spa, if you don't mind a little longer journey. This luxurious hotel is located over two and a half hours from downtown Toronto and is surrounded by the unspoilt Muskoka environment. Each room has a pleasant cottage ambiance with luxurious touches like a stone fireplace and Egyptian cotton bedding on the beds. There's lots to do in the great outdoors, and the huge spa offers top-notch treatment. Take a guided snowshoe journey along the local beach, go ice skating, or ride a snowmobile.
– White Oaks Resort & Spa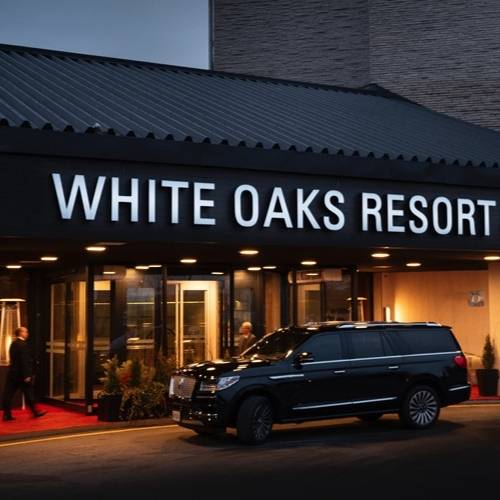 White Oaks Resort & Spa is located little over an hour from the city. This magnificent hotel, located in Niagra on the Lake, offers four-diamond rooms, regionally inspired food, and revitalizing spa treatments. White Oaks has three distinct on-site eateries where you may tantalize your taste buds—or just relax with a bottle of excellent wine or a hot coffee. From aromatherapy to body wraps to skin fitness, the spa provides a broad selection of treatments. While the resort offers many of activities, you may not want to leave your ultra-comfortable accommodation. Look no farther than White Oaks Resort & Spa if you're looking for one of the top weekend getaways near Toronto.
– Bonus – Tobermory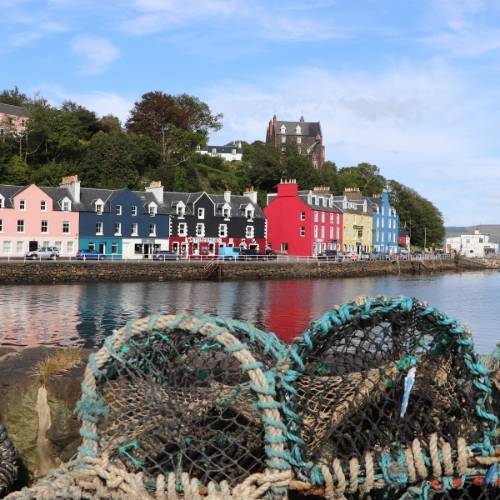 If you want to get away from Toronto for a long weekend, travel to the Bruce Peninsula and visit Tobermory. Tobermory has the appearance of being in the Caribbean until you put your toes in the water.
In recent years, Tobermory has grown in popularity, with visitors flocking to the Grotto and Flowerpot Rocks on Flowerpot Island. The Bruce Path is an 885-kilometer trail that follows the Niagara Escarpment, a UNESCO World Biosphere Reserve, and some of the greatest vistas along the trail can be seen right here at the Bruce Peninsula National Park.
It might take some time for you to drive all the way to Tobermory. However, the journey you take will never be a disappointing one. That's because you will be able to enjoy all the great experiences that come your way during your visit to the Tobermory.
Final words
Now you know what the best places to visit are to escape the Toronto winter. Keep these in mind and make sure that you enjoy the best out of them. Then you will fall in love with the time you spend, and you will never have to worry too much about anything.