At a time when the city's vacancy rate is hovering around 1%, rentals are leased above asking and tenants are offering extra rent up front just to make sure they get that place. It's no secret the Toronto rental market is crazy and people are taking it to the streets to come up with a possible solution. Actually—it's taking them to the laneways. The folks behind Lanescape, an urban design and architect team, and Evergreen, a not-for-profit urban planning group focusing on sustainability, are trying their best to tap into the 300 kilometres of Toronto laneways that could be used for additional housing.
It's hard to believe that with 2,400 dormant laneways throughout the city that we haven't thought of this sooner. Well there's a reason it hasn't been implemented yet and that's all thanks to our favourite bureaucratic word: bylaw! This particular bylaw only permits one house per lot, specifically, there cannot be one house behind the other. The goal that's been set in motion by Evergreen and Lanescape is to allow homeowners to build residential units along their laneway but treat them as secondary suites, much like a basement apartment would be treated.
The proposed idea is that these laneway suites could be built on a homeowner's lot facing their laneway. City council had previously rejected the concept of laneway suites in 2006 for fear that adding new residences along Toronto laneways would require exorbitant infrastructure costs. Lanescape's newest proposal put forth to city council outlines that while laneway suites would be their own residential unit, but all services would need to be drawn from the main house. So while it is technically a house behind a house, it's really an extension from the main residence. So owners wouldn't be permitted to sell their laneway suite as its own unique property—they come as a package deal.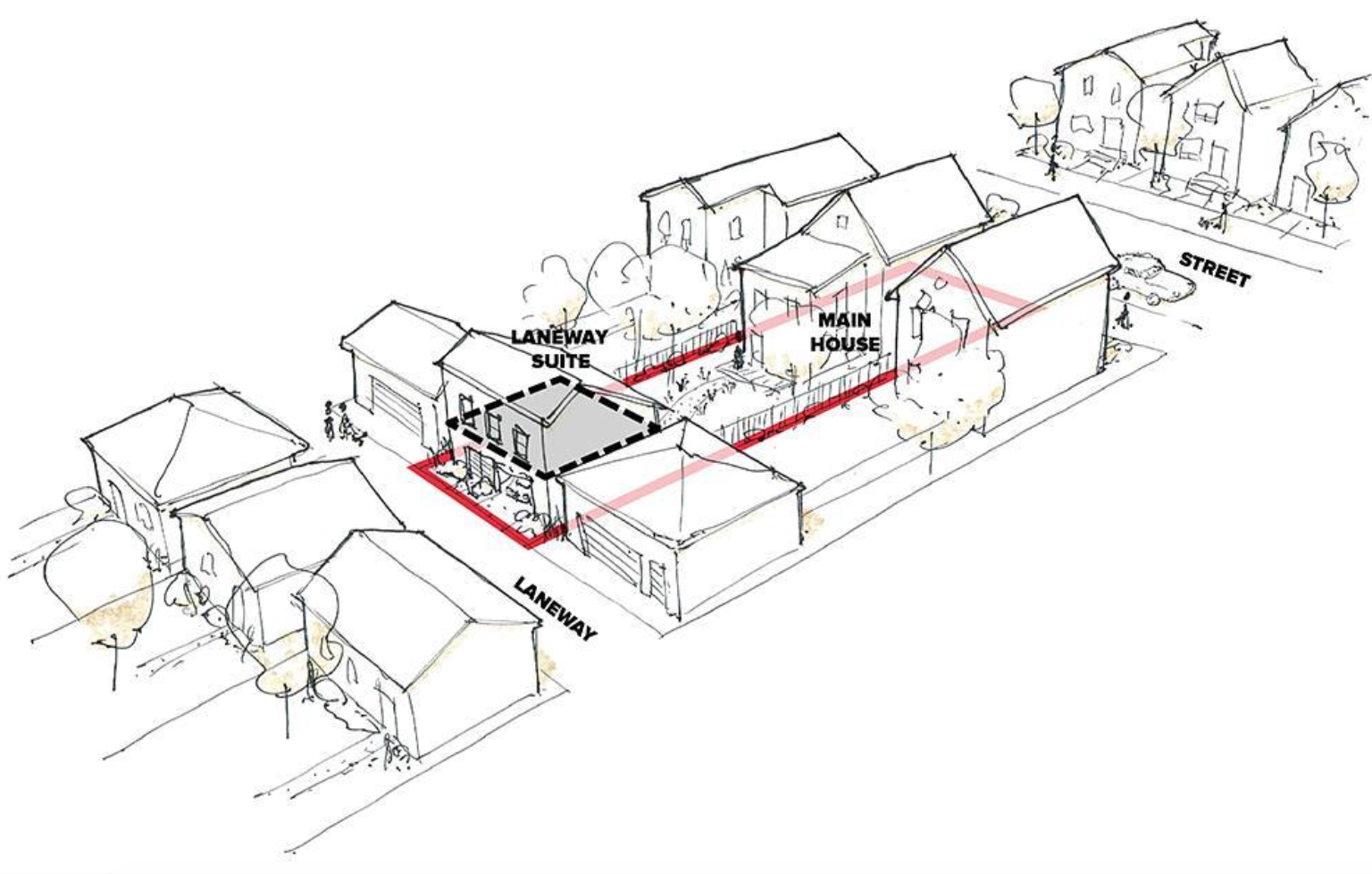 In addition to the increased housing supply this concept would provide, there's added benefit for the homeowners themselves. Being able to rent the unit will allow them to earn extra income to help offset the cost of rising home prices—an appealing factor for would-be homebuyers. And for families who require care-takers or choose to take in their extended family, laneway suites would provide proximity and privacy.
Of the 3,000 people the Toronto Star surveyed, 91% were in favour of laneway suites, and the concept is already permitted in Vancouver and Ottawa. In Vancouver, since it's launch in 2009 more than 500 laneway suites have been built. In the fall, part of Vancouver's proposed housing strategy to combat their extremely low vacancy rate includes the addition of 4,000 new laneway suites in an effort to help renters, proving its success. Toronto is filled with laneways that, if we get this plan in motion soon, could just as easily help renters and families without needing additional infrastructure.
Cities around the world are actively embracing their laneways in an effort to reduce crime that can often take place, clean and beautify, as well as connect communities.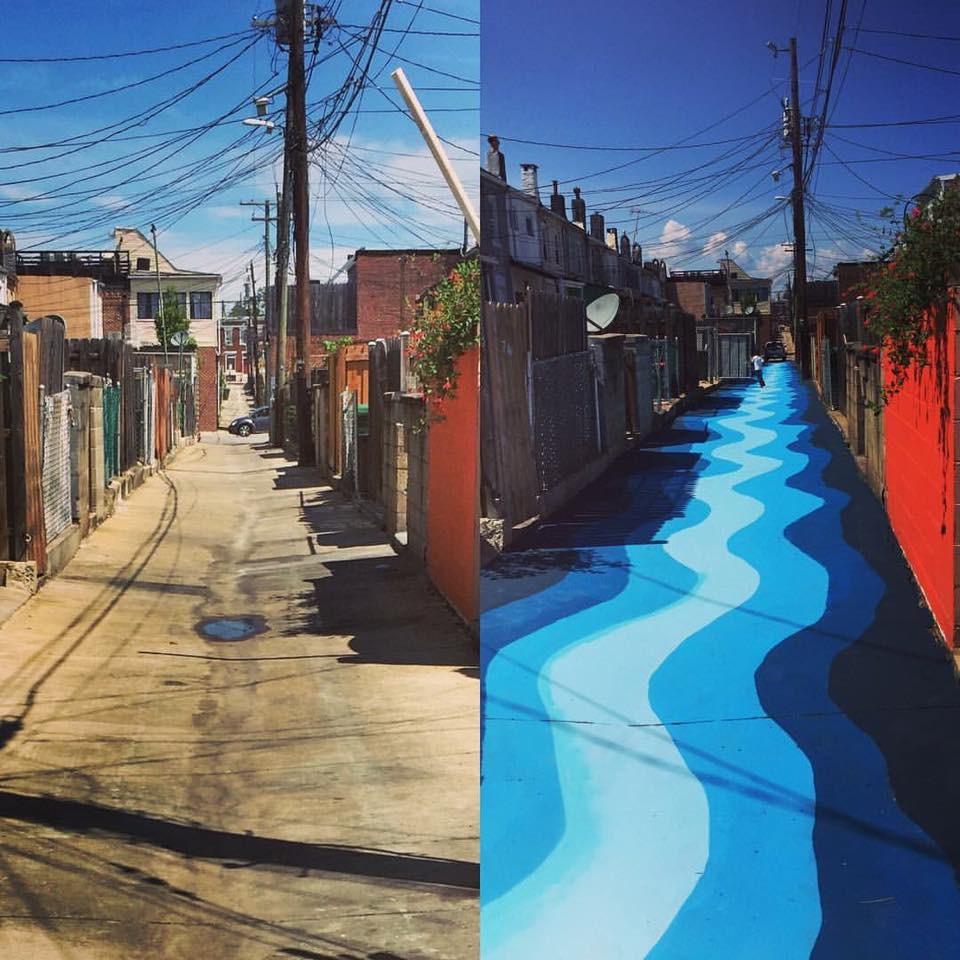 As it currently stands, the city of Toronto is responsible for servicing, paving, and maintaining these laneways; but during these dreadful winter months they get completely neglected. When the community comes together to revitalize these laneways, when they become public shared spaces, it's the local residents who naturally come together to monitor and maintain the laneway to ensure its success. This is exactly what's happened with this laneway in Vancouver, which was revitalized through collaboration with property owners, tenants, and visitors who now share the responsibility of monitoring, cleaning, and of course, enjoying the laneway.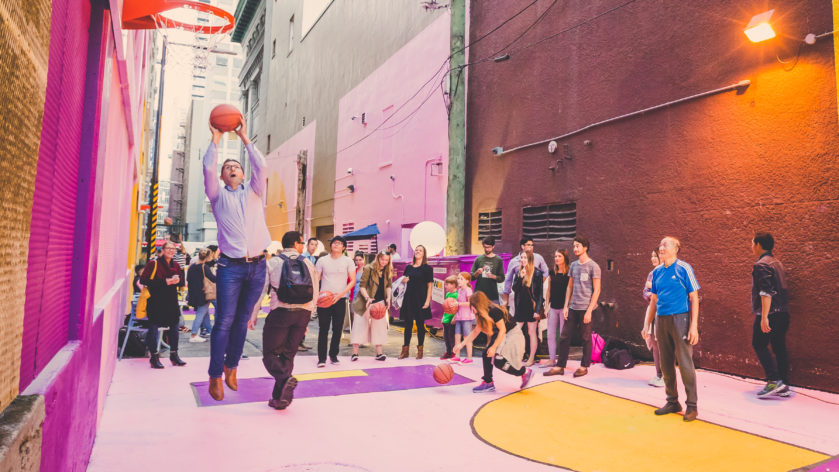 Project Laneway, based here in Toronto, is an excellent resource for Torontonians who are looking to transform their community laneway. Check out their How-To Guides that range from adding murals and green practices to throwing a laneway event or even naming your laneway. To help lend support to your community, you can learn more on laneways from these amazing organizations: