Toronto is known to have some of the best dining experiences in the country. From fine dining and food trucks to international cuisine; whatever you crave, Toronto's food scene has you covered. But if you're looking for a one-of-a-kind dining experience, one that appeals to both your eyes and your appetite, then start with these five Toronto restaurants with a view.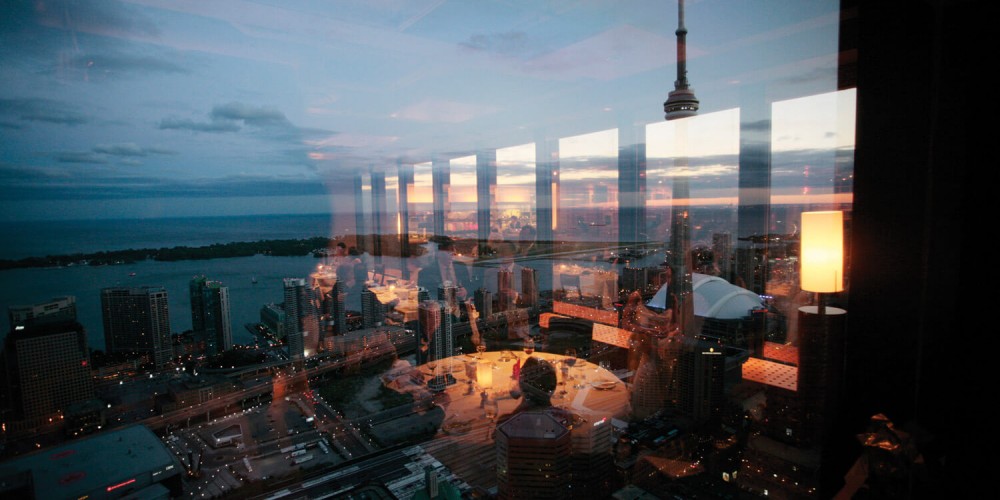 1. CANOE TORONTO
Canoe Toronto is part of the Oliver & Bonacini restaurant family. On the 54th floor of the TD Bank Tower, this is among the best downtown Toronto restaurants with a view. The food here is nothing short of perfection, offering contemporary cuisine that embraces Canada's landscape. The ingredients used in every dish are direct from local farmers and suppliers from across the country. You'll be blown away by the dining experience at Canoe.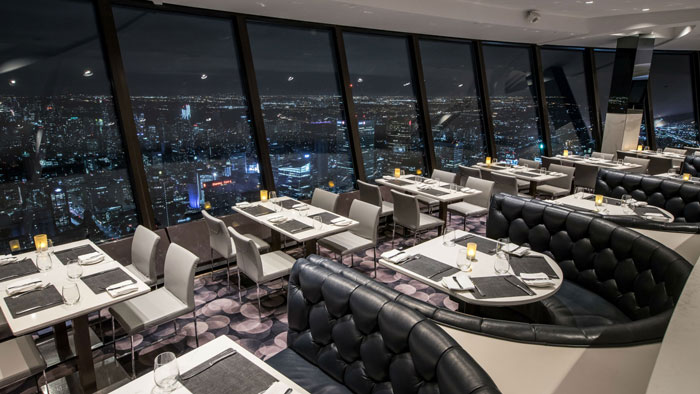 2. CN TOWER'S 360 RESTAURANT
It just wouldn't be right not to include the famous 360 Restaurant in the CN Tower. Don't dismiss the 360 Restaurant as just a tourist destination, the culinary team here strives for a truly Canadian dining experience, sourcing local Canadian ingredients. They also hold the Guinness World Record for World's Highest Wine Cellar. If you're looking for one of the best Toronto restaurants with a view of the lake, this is it. As the restaurant rotates, not only does it allow you to see all 360 degree views of Toronto, but you never have to go looking for the washroom because it will eventually rotate back to you.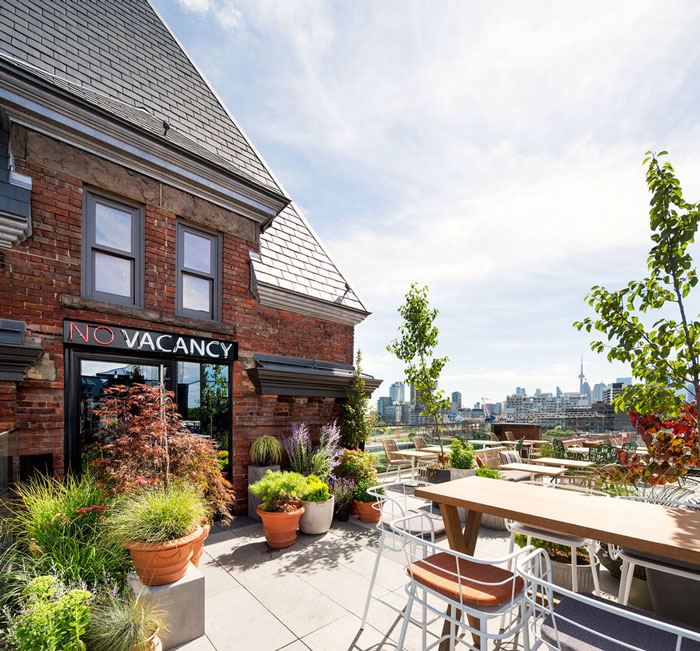 3. BROADVIEW HOTEL
The Broadview Hotel, though located on the east end in Leslieville, is one of our favourite new Toronto restaurants with a view. One of three different dining spots in the Broadview Hotel is their Rooftop which offers a 360 degree glass facade and large rooftop terrace. On the terrace your views of the city from the eastern vantage point is alongside the brick tower. A perfect place to catch that sunset over a hand-crafted cocktail, the views and the food will surely impress you at the Broadview Hotel.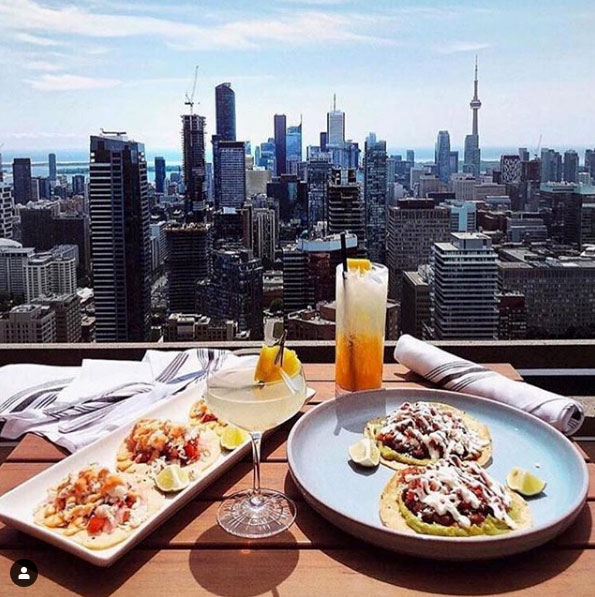 4. THE ONE EIGHTY TORONTO
On the 51st floor of the Manulife Centre at Bay and Bloor you'll find the One Eighty Restaurant. From the vantage point of the One Eighty Toronto, you can enjoy a culinary experience by Executive Chef Zach Jacobs alongside panoramic city views. The One Eighty also serves Sunday brunch from 11am to 3pm and their patio is first come first served.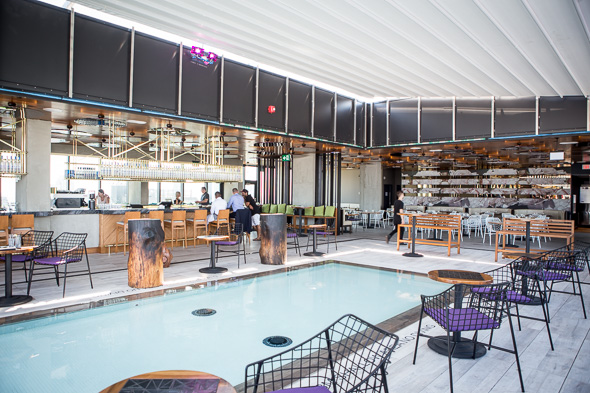 5. LAVELLE TORONTO
If you're looking for something a bit non-traditional, then Lavelle Toronto may be what you're after. Located in the heart of King West, this restaurant with a view also comes with not one, not two but three pools. Lavelle is a rooftop pool, restaurant and bar that coincides with The Thompson Residences below. Perfect for both summer patio season but also a winter escape as one of the three pools is enclosed for the winter months. Executive Chef Daniel Ken offers artisanal food that will satisfy your pre or post-pool dip.
Be sure to add one or two of these restaurants with a view to your summer bucket list. Try your best to plan ahead and pick a time that allows you to enjoy the sunset as your view transitions from day to night. You won't be disappointed.
Lead image from The Broadview Hotel