Canada is the fastest growing country in the G7 and with nearly 10 million square kilometres of land, we've got plenty of space to offer. So, why are so many people choosing to make Canada their home? If you're looking for reasons to move to Canada, we've got nine that are sure to have you packing your bags and saying, "Oh Canada, here we come!"

9. BIGGER IS BETTER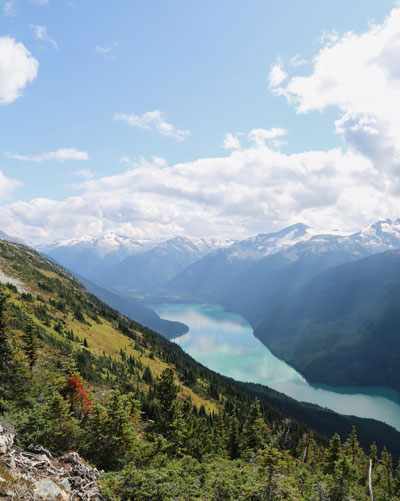 Oh Canada, she is big and she is beautiful. The world's second largest country with over 202,000 kilometres of coastline, there's so much beauty to be found here and it is one of the many reasons why Canada is the best place to live.
In the west, climb the peaks of the Rocky Mountains. In the east, experience the world's highest tides by walk on the ocean floor in the Bay of Fundy then watching it disappear in just a few hours.
Venture north to be overwhelmed by the Northern Lights or watch icebergs float by your window in Newfoundland. Experience the changing terrain Canada offers from its flat prairies to breathtaking mountains by road or by train. Every province has its own beautiful splendour and you could spend the rest of your lifetime trying to see it all.
8. CANADA IS VERY MULTICULTURAL
Canada is among the most diverse countries in the world. A strong focus on multiculturalism is part of Canada's core values. We understand the value of welcoming skilled immigrants and over the next two years, Canada is expected to grow by 670,000 as part of the Multi-Year Levels Immigration Plan.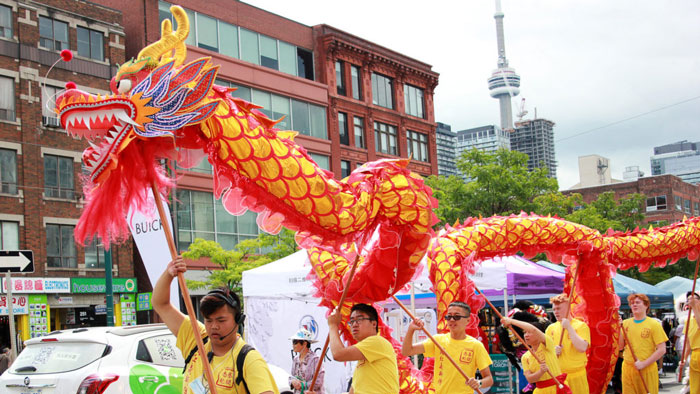 Diverse cities like Vancouver and Toronto, that have neighbourhoods for just about every nationality, are among the reasons why people immigrate to Canada. Moving to Canada is an easy transition when you know your tribe has its place here too. You see it walking down the street, you taste it in the international cuisine, and it's celebrated through the many festivals year-round.
Related: Toronto's Popularity Continues to Grab Global Attention
7. CANADIANS ARE SO FRIENDLY
It's no secret that Canadian's are friendly. Americans are often poking fun at us for being so gosh-darn pleasant. Well, we're sorry for being so nice. But it's true and it's ingrained in who we are.
We get more than 25 million visitors to Canada every year trying to experience a little bit of our genuine hospitality. If you're looking for a country where people might accidentally clean your house if you don't lock your doors, instead of rob it, then add that to your list of reasons to move to Canada.
6. LOW CRIME RATE
One of the good reasons to live in Canada is our low crime rate. Canada ranks 9.1 out of 10 on the OECD Better Life Index for Safety. The report says 81% of Canadians feel safe walking alone at night and our homicide rate is far below the OECD average of 3.6 — Canada is at a mere 1.4, which may be why it's the safest country in the Americas.
5. CANADA IS VERY LGBTQ-FRIENDLY
Canada is one of the most gay-friendly countries in the world and hosts one of the world's biggest Pride Festivals in Toronto. Each year, over one million people attend the festival, often including Prime Minister Trudeau.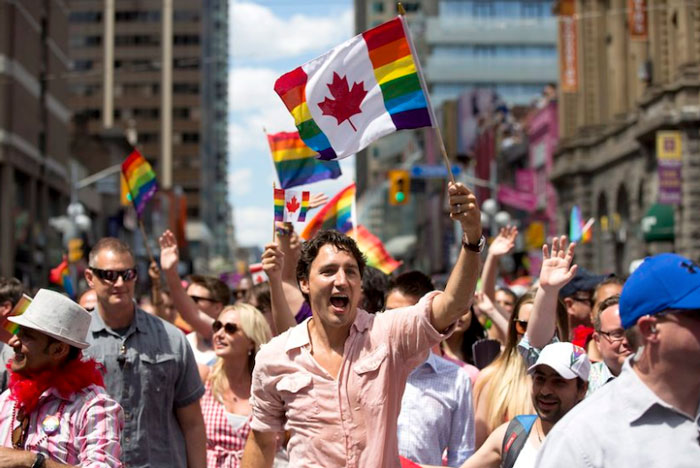 In 2005, Canada was the first country outside of Europe to legalize same-sex marriage and the fourth the world-over. Our open-minded and accepting society are among the top reasons to move to Canada.
4. FREE HEALTHCARE
Canadian, Jim Carrey, famously said on Real Time with Bill Mahr that the reason Canadians are so nice is because we have health care. There are many good reasons to move to Canada but the free health care has got to be our saving grace.
If you slip and fall on a patch of ice (maybe one of the only reasons not to move to Canada), it won't cost you a dime to get an x-ray. It costs you the same amount to have a check-up as it does to deliver a baby — zero dollars. We're happy and healthy because we're not going into debt to live a healthy life.
3. WE HAVE A STABLE MARKET
Unlike the United States' real estate market crash of 2008, Canada has a well protected and stable market. Our stringent lending guidelines only allow very qualified people to purchase property helping to keep our market stable. Buyers now have to pass a Stress Test in order to qualify for a mortgage to buy a property. Investors and homeowners alike can rest assured that when they move to Canada they'll be protected.
Read: Why it's still a Great Time to invest in the Toronto Condo Market
2. EXPERIENCE THE SEASONS
One of the best reasons to move to Canada is to experience all four seasons. Nothing beats our gorgeous summers spent on the many beaches or lakes, followed by the incredible changing foliage our fall season offers. If you're looking for reasons to go to Canada in the fall, make sure you put the Cabot Trail on the top of your list!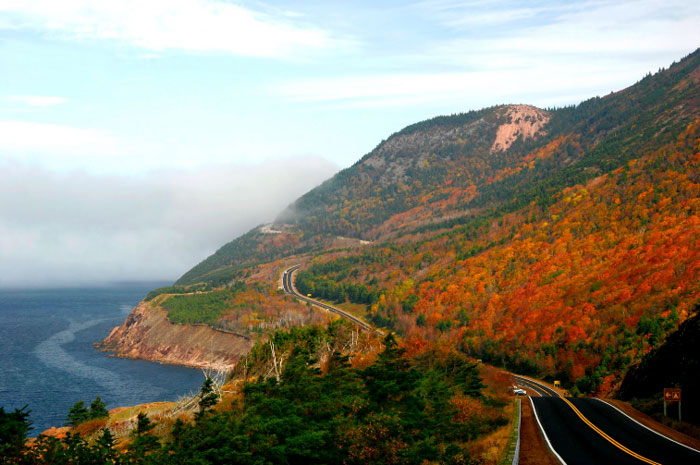 If you haven't experienced a Canadian winter, you'll either love it or hate it. It can be cold but it is beautiful and we know how to embrace winter to the fullest. Take to the slopes of Whistler, skate down the Rideau Canal, drink craft beer in the snow at Toronto's Winter Craft Beerfest or simply get cozy with some hot chocolate. And if the subzero temperatures aren't your thing, Vancouver's mild weather may be your destination of choice.
1. QUALITY OF LIFE
Now that we've told you everything you need to know about Canada and why it is the best place to live, we've got one final point to really seal the deal. Canada ranked number one in terms of Quality of Life for the fourth consecutive year. But you already know why.
From free health care, to our expansive wilderness and friendly, accepting nature — if you're looking for reasons to move to Canada, we've got them. We've got lots of them.
Thinking about moving to Canada? Be sure to read our Moving to Canada blog for everything you need to know about buying property in Canada as a Foreign Buyer.