When you're looking to sell your Toronto condo, you'll want to take all of the right steps to ensure you sell your property quickly and for the best price. With so many similar condos to compete with in the market, proper staging is a sure-fire way to elevate your condo's appeal and have your listing stand out over the unit just down the hall. Here are ten steps to staging your Toronto condo to sell.
1. LIGHT, BRIGHT AND REPAIR
Good staging is more than just bringing in beautiful furniture. There are a lot of small details that can go unnoticed but will go a long way when selling. Before you stage, take the opportunity to repair any appliances, screen doors, replace light bulbs and all of those minor flaws that — believe me — buyers will notice. Light and bright is the way to go so ensure all of your windows and balcony doors are thoroughly cleaned and blinds are pushed back to allow your place to be flooded with natural light. And for those areas the sun can't quite reach, make sure to add layered lighting to illuminate the space. Bonus, adding more light will make the space feel larger.
2. TONE DOWN
On the notion of light and bright, the same goes for your wall colour. No matter the trend at the time or your love for a navy statement wall, bring your condo's walls back to neutral with a fresh coat of paint. Your wall colour will set the mood of the condo and a dramatic colour may distract from your condo's full potential. Opt for a fresh shade of white (beware, there are literally thousands) or a soft grey or beige.
3. KNOW YOUR AUDIENCE
When it's time to start staging the space, consider the buyer you're trying to attract. For example, If you want a high-end buyer and your condo is in King West, make sure you're designing the space for that demographic. Your brown sofa and Ikea dining set are not likely to attract those types of buyers. The furniture you currently own just might not be enough. This is where hiring a professional stager or using a Realtor who offers complimentary staging with their listing services can bridge the gap between any buyer and the right buyer.
4. CREATE THE SPACE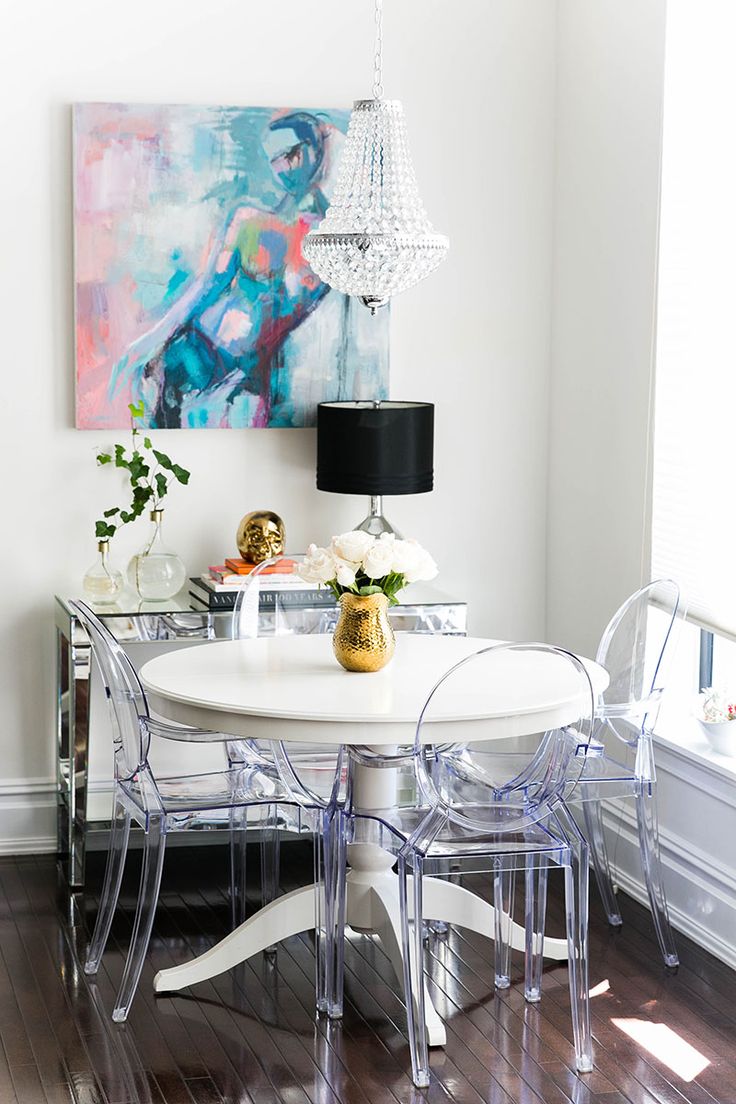 Some condos can have awkward layouts but through proper staging you're able to arrange furniture in a way that designates spaces and creates traffic flow. Use this opportunity to show buyers how to best utilize and maximize your condo's unique layout. Be sure to use proportionate furniture and avoid oversized sofas and chunky items. As Toronto condos tend to average around 650 square feet, opt for ghost chairs and tables with thin legs as to not clutter the space.
5. ARTWORK
When selecting artwork for your walls, choosing the right size and hanging at the right height are essential. When a piece of art is too large it can be overwhelming. Art that is hung too high can feel awkward and make your ceilings feel low. The general rule to follow is any art that's hung above furniture should be 75% the width of the furniture. When it comes to hanging art, the centre of the image should fall around eye level. Choose art that fits the room's colour palette for a truly cohesive look.
6. BEDROOM
Everyone's room has their own personality but when it comes to staging your bedroom, strive for that hotel vibe. White crisp linens and pillows exude comfort. Pair that with a throw or accent pillow for a punch of colour. The bed is the focal point so, if there's space, opt for two matching nightstands on either side for symmetry or a headboard if your condo has tight quarters. Be sure to remove laundry baskets and unnecessary clutter. Less is always more.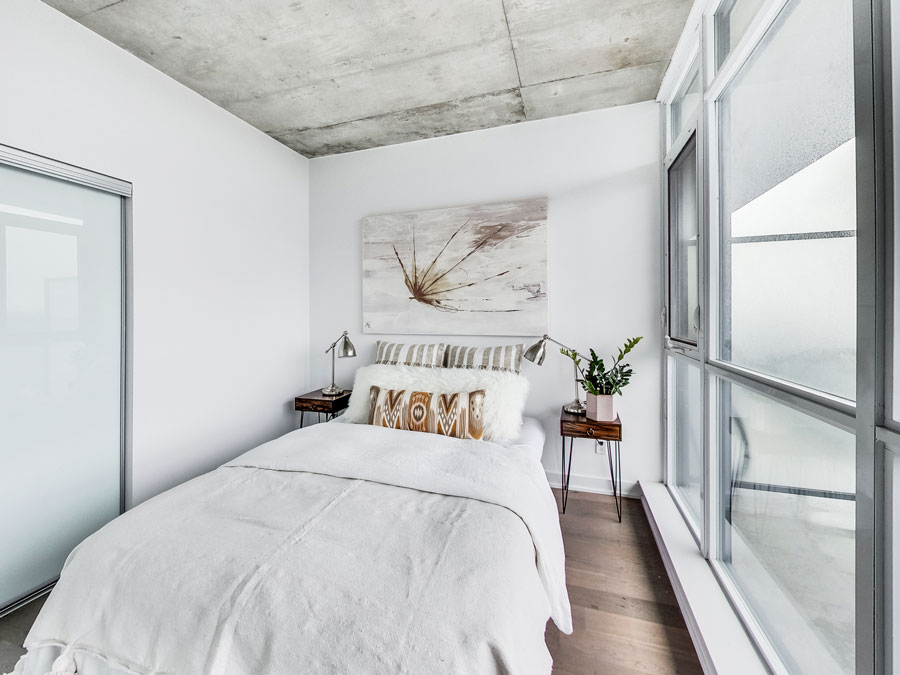 7. RULE OF THREE
Odd numbers are more pleasing to the eye so when it comes to tchotchkes and decor, the golden rule is grouping things in threes. Arrange three candles or vases of varied heights and dimensions or stack three books of different widths. Similarly, arranging a stack of horizontal books with two vertical objects is a classic arrangement for any designer coffee table.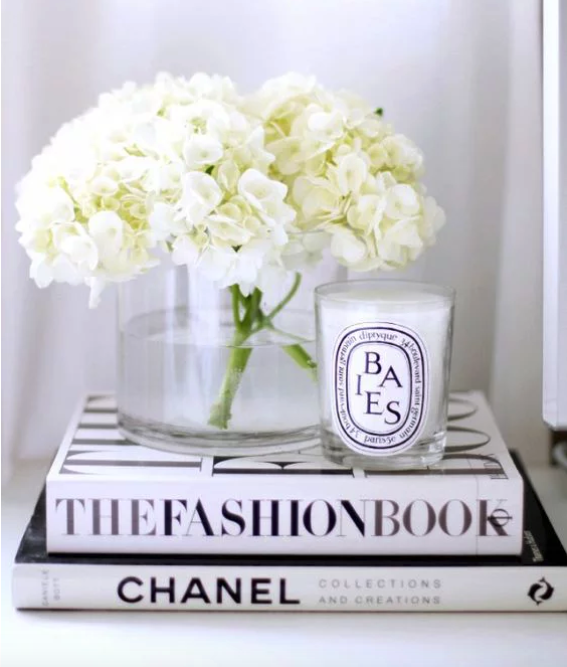 8. BALCONY
If you're fortunate enough to have a condo with a balcony or terrace, don't underestimate its worth when you go to sell. Create an outdoor oasis to really accentuate the possibilities. An empty balcony is far less desirable than one with a cozy seating area — it'll have buyers daydreaming about their evenings taking in the views with a glass of wine in hand.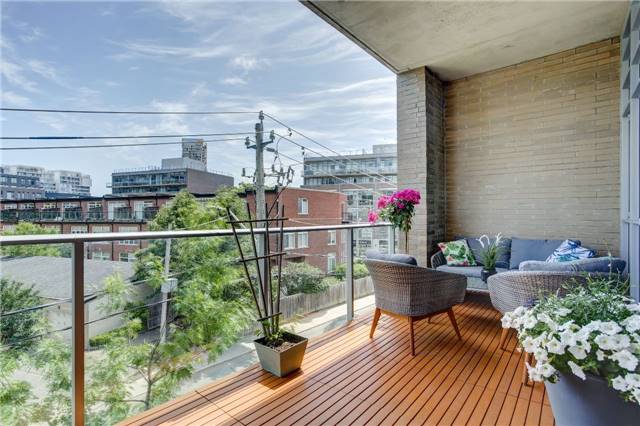 9. GREENERY
Any Toronto listing I see that incorporates plants into their design always draws me in. When you're 15+ storeys up in this concrete jungle, having some greenery is a great way to bring the outdoors in. Especially for condos with exposed concrete that can otherwise feel quite industrial, having some leafy greens are a simple way to breathe some life into your condo. Fig leaf trees are all the rage right now and make a perfect compliment to condos with exposed brick or wood.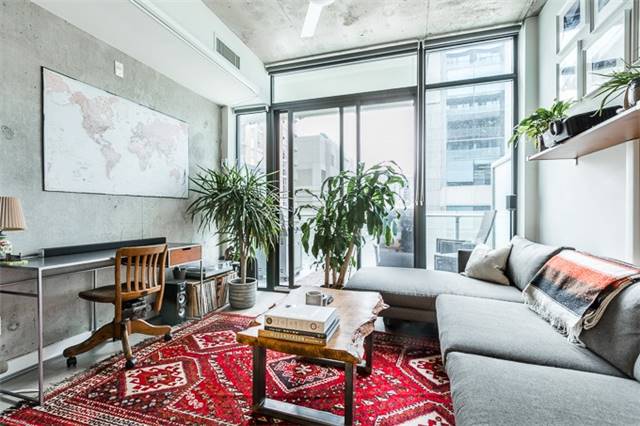 10. ADDING VALUE TO YOUR BOTTOM LINE
The benefits of staging are undeniable. Even compared to a clean empty unit, by staging your condo you are adding value to the product that will ultimately benefit your sale price. Last year, we staged and listed a condo in Toronto's west end at the same time that another agent listed an identical unit in the same building. Their listing was marketed completely empty and sold* for $452,500. Our identical unit was staged and sold for $540,000, earning our client $87,500 more than the other guy. The impact that staging has on a property's value — along with excellent marketing and expert negotiating skills — is indisputable.

If you're thinking about selling your Toronto condo and want to ensure your property is presented in the best possible light, staging will certainly get you that extra dough your property deserves. We offer complimentary staging valued at $5000 for our listing clients as a value-add service. When you team our professional staging with our negotiating skills and market knowledge, we will be your competitive advantage  Find out how much your condo could sell for with our professional staging here.