When it comes time to sell your home, don't you want to make sure you get the right price? The most common way to earn top dollar for your home — aside from working with the best Toronto real estate agent — is having it professionally staged. But is home staging worth it? While it may seem extraneous, the benefits of home staging are really undeniable.
WHAT IS HOME STAGING?
Staging your property is the most common and effective way to boost your home's appeal when you go to sell. Home staging services will bring in designer furniture that is tailored to your home's size and layout, highlighting all of the best characteristics of your property.
Using a designer's eye, staging your home will optimize the space for buyers to easily flow from one room to the next. By decluttering and adding lighting, the goal is to accentuate each room's key features and offer buyers a place they can envision themselves living in.
Before and after home staging at 33 Prospect Street
WHAT ARE THE BENEFITS OF HOME STAGING?
First Impressions are Key
First impressions are everything. Just like you would put on your best outfit and have your hair done for a headshot, you want your listing photos to look their best and command the attention of prospective buyers. Having a professionally staged home is the best way to attract more interest in buyers when they first see your listing on MLS.
Highlight the Home's Assets
Not everyone can see the true potential in every space, but home staging will help them get there. Staging offers buyers the opportunity to see your property in its best possible light, a place where they can truly imagine living.
Sell Your Home for More
Even compared to a clean, empty property, staging adds value to your home that will ultimately benefit your sale price. As an example, we sold a condo at The Carnaby Lofts for $87,500 more than an empty identical condo due to professional staging and photography.
Which would you be willing to pay more for?

Sell Your Home Faster
Collectively all of the benefits we mentioned above add up to a quicker sale. According to stagedhomes.com 88% of staged homes sell at or above list price and, on average, sell in 10 days versus 85 days for unstaged homes. We like to tell our clients who are on the fence about staging that the better it shows, the faster it goes! ?
Before and after home staging of a nursery
WHO PAYS FOR HOME STAGING?
Most luxury real estate brokerages will offer home staging services as a benefit to listing with them. They know the value it provides for you as their client. Not only does it reduce the days spent on the market — and the ongoing hassle of prospective buyers visiting your property — but the value is seen in the subsequent offers buyers make.
However some listing agents will charge for furniture rental for staging and hiring a designer, especially if you have a large property. The home staging costs in Toronto can vary anywhere from $3,000 to $6,000 depending on the size of your property.
Before and after home staging dining room
WHY WE GO THAT EXTRA MILE
At the Pierre Carapetian Group, we take selling your home seriously. We have an entire team of professionals that make sure your property is ready for its debut. While we offer complimentary staging to our clients, we do so much more than that.
We make sure any repairs – from screen doors to dishwashers – are working their best; that the walls have been cleaned and, if they need it, get a fresh coat of paint. If we think it will add value, we'll even give your front door a makeover.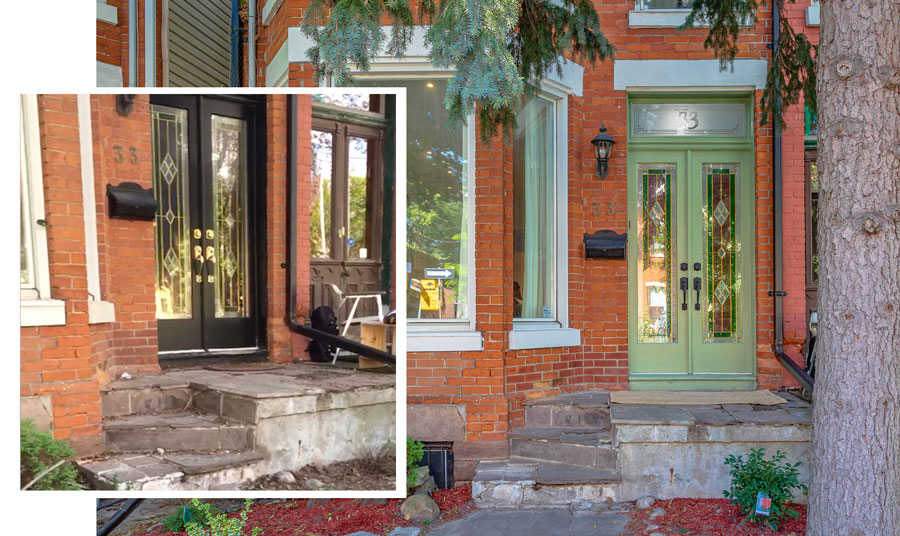 Sometimes we even send in our Marketing Manager to recaulk your shower.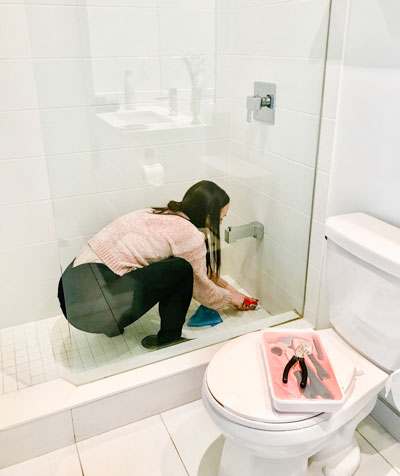 These are just some of the things we do to go that extra mile, and it doesn't go unnoticed. Our lead stager got recognized for her incredible work by Toronto Life where we sold a condo in King West for $32,000 over-asking in just one day!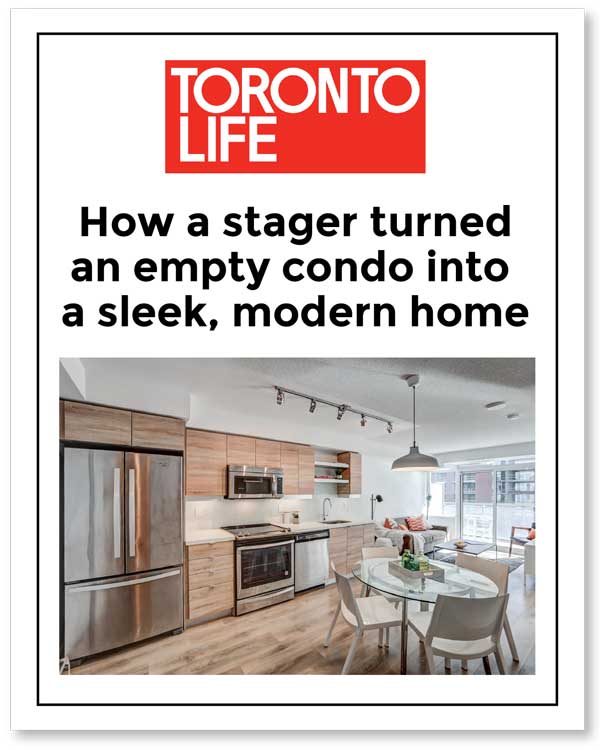 IS HOME STAGING WORTH IT?
We already know that home staging is worth its weight in gold. Every time we have the opportunity to stage a property for our clients, we end up selling it for more than the last comparable sale. If you're looking to sell your home faster and for more money, then staging is the best way to do it. See more of our staging before and afters or book a call to discuss your options.