Moving to a new city can be both intimidating and exciting. When you've made the choice to relocate to a glorious city like Toronto, you're one of nearly 3 million others. So, where do you begin? There are many reasons why so many people choose to call Toronto home and now that you've joined the club, here are the first five things you need to do after moving to Toronto.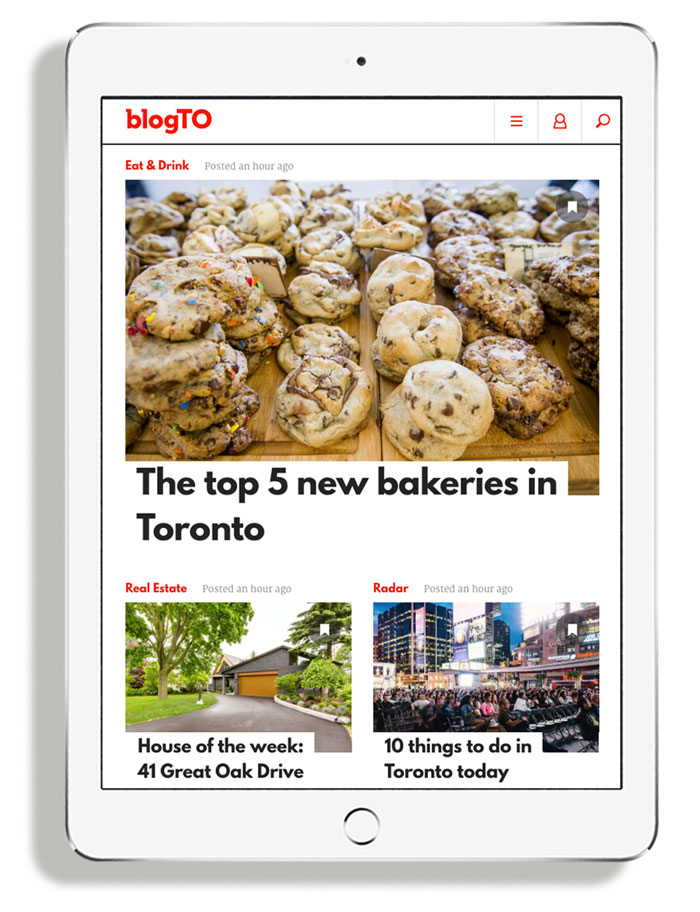 1. FOLLOW THE BEST LOCAL BLOGS
A great way to stay up to speed with the goings-on of Toronto is to start following the local blogs. This is the best way to know which new restaurants to try, what buzzed about events you should attend, and stay in the loop on Toronto's everyday headlines.
Probably the two most popular city blogs are Blog TO and Toronto Life. Both are great one-stop-shops for all things Toronto. There is new exciting content updated on their sites every couple of hours. They're also great resources to dive into when exploring the city from your laptop. Follow them on your preferred social media platforms and for those of you who prefer a hard copy to read, you can subscribe to Toronto Life's magazine for your monthly Toronto fix.
2. WALK AND EXPLORE
This is a no-brainer but the best way to discover what Toronto has to offer is to get out and explore the old fashion way. Start local by seeing what's in and around your neighbourhood. What's the neighbourhood coffee spot? See if you can find a great fruit and veggie market in your neighbourhood to support before auto-piloting to the big wig grocer. Then, when you're ready, put on your comfiest runners and make a day of city exploration. Get a feel for the city vibe and see how it changes as you move from one neighbourhood to the next. You'll quickly realize each neighbourhood has its own unique character and things to offer.
Read Five Unique Neighbourhoods for a Toronto Vacation to get a head start on neighbourhood personalities.
3. RIDE THE STREETCAR ACROSS TOWN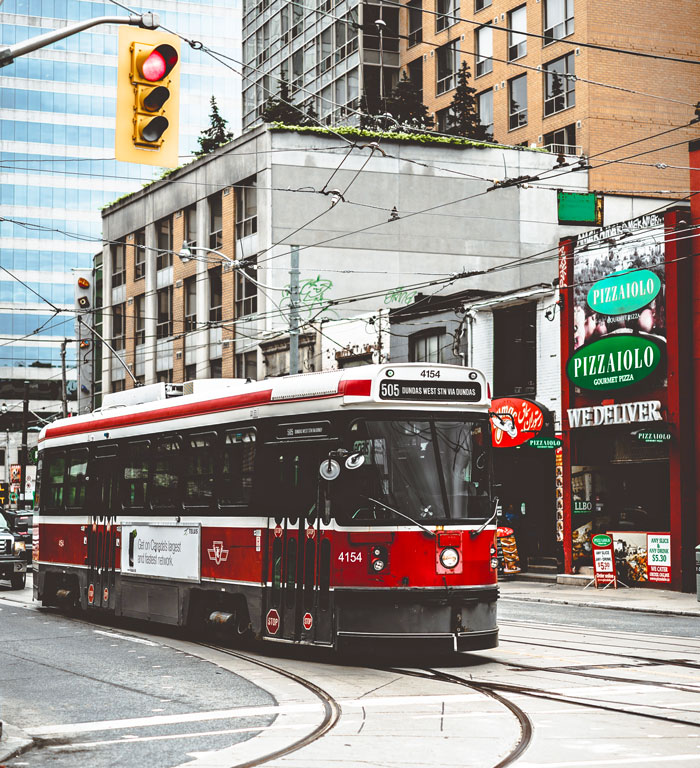 Toronto is a big city, so when your feet get tired jump on a streetcar to take in the sights. There are four east/west routes to ride servicing main streets, each with their own sights to see.
506 College/Carlton
Take the College streetcar westbound from Yonge Street to get the most of this route. You'll pass by Kensington Market and Chinatown and the farther west you go the more indie restaurants, pubs, and live music venues you'll find.
505 Dundas
You can take the Dundas streetcar straight across the city. The west end has some great craft breweries and trendy restaurants. The downtown area will take you through bustling Yonge and Dundas Square and the east end will take you through East Chinatown and the beautiful and serene Riverdale Park.
501 Queen
Queen will take you right from Toronto's Beaches area through charming Leslieville and into downtown. Downtown you'll come across trendy Toronto restaurants, boutique and name-brand retailers. Beyond the shopping stretch, you'll come across the sprawling green space of Trinity Bellwoods Park. You may even be inclined to jump off at Bellwoods, walk through the park and continue on the 505 Dundas streetcar on the north side of the park.
504 King
The final cross-town streetcar to ride is the King streetcar. This streetcar will take you through Toronto's Financial and Entertainment District and is a great one to ride during the weekdays to experience the city's business core in action. Just beyond the Financial Core you'll come across many of the city's best theatres, restaurants and clubs.
4. TAKE THE GUIDED TOUR
Even though you've just moved to Toronto, continue to play your tourist card. Take one of the many guided tours the city has to offer to learn things that even some Torontonian's probably don't know. It's a great way to learn all the city highlights in one afternoon.
5. PICK A PUB, RESTAURANT OR BREWERY AND DINE ALONE AT THE BAR
The city has so many worthy spots to dine alone at the bar that will benefit you. If you're spotted dining alone at the bar, people —well, Canadians — will be eager to ask you your story. Breweries are a great way to meet friendly people. Sampling beer usually comes with friendly banter with the staff or your fellow samplers, both of whom will want to offer tips and recommendations on what to do and try. Try one of the pubs in your neighbourhood and befriend the bartender and be sure to get their scoop on what's good in the hood.