Buying your first home can be an overwhelming process but it doesn't need to be. As with anything you're doing for the very first time there are some things you'll want to learn to ensure a smooth buying experience.
We always try to give our clients as much information as possible so they feel well-informed throughout the entire process. Before you start your home search, follow this Toronto Guide to Buying Your First Home.
STEPS TO BUYING YOUR FIRST HOME: FINANCING
Get A Mortgage Pre-Approval
One of the very first things you need to be sure of when buying your first home in Toronto is how much money you have and how much a lender will likely give you. So step one is getting a mortgage pre-approval.
A mortgage pre-approval will determine how much you may qualify for when seeking a mortgage. Keep in mind, a pre-approval can often be a bit more generous than what you'll actually be approved for but it will help give you a general idea of your budget when searching.
You'll also need to pass Canada's Mortgage Stress Test by qualifying at a rate of 5.19% or 2% higher than your negotiated rate.
How Much Do You Have for a Down Payment
Some first time buyers in Toronto, while they have a good amount saved, are often surprised that it doesn't go all that far in our real estate market. To put this in perspective, the average home price in Toronto currently sits at $792,611. Even at the very minimum amount you'd need to buy a home at that price, you're looking at $54,261 (6.85%) for a down payment.
For properties under $500,000 you can put as little as 5% down.

For those between $500,000 and $1,000,000 you will need to put 5% on the first $500K and 10% on the amount over $500K.

Any properties over $1,000,000 have to have a 20% downpayment.

Any properties with less than 20% down will need to pay CMHC mortgage insurance.
Don't Forget About Closing Costs
A down payment isn't all you need to account for when crunching numbers. When you buy a home or condo in Ontario you will be met with a series of closing costs. These include legal fees and land transfer tax, the latter of which is both municipal and provincial on Toronto homes.
For new build homes or condos you'll also have to pay development charges and miscellaneous fees like the Tarion Home Warranty fee.
The benefit of being a first time home buyer in Ontario with respect to closing costs is that you may be eligible for a Land Transfer Tax Rebate. We'll get to rebates next.
First Time Buyer Finance Quick Links
Saving for a Down Payment
Understanding Closing Costs
Canada's Stress Test
FIRST TIME HOME BUYER REBATES & INCENTIVES
First time buyer perk alert! There are a few incentives to help first time home buyers with the costs of getting into the real estate market. In Toronto, more than anywhere else in Ontario, this can really help out!
First Time Home Buyer Tax Credit
All eligible first time home buyers are able to claim a rebate on their tax return valued at $750.
First Time Home Buyer Land Transfer Tax Credit
Eligible first time home buyers can save on closing expenses with a land transfer tax rebate amount of up to $4,475 on their Municipal Land Transfer Tax and up to $4,000 on their Provincial Land Transfer Tax.
Calculate how much you'll save with our Land Transfer Tax Calculator. Just remember to check the "I am a first time home buyer" box.
Home Buyers Plan
Those first time buyers who have savings in their RRSPs are able to give themselves a tax-free, interest-free loan to help with their down payment up to $35,000 per individual. For eligibility and repayment rules refer to our article on the Ontario Home Buyers Plan.
First Time Buyer Incentive Quick Links
First Time Buyer Rebates
Home Buyers Plan
First Time Buyer Incentive Programs
THE HOME BUYER SQUAD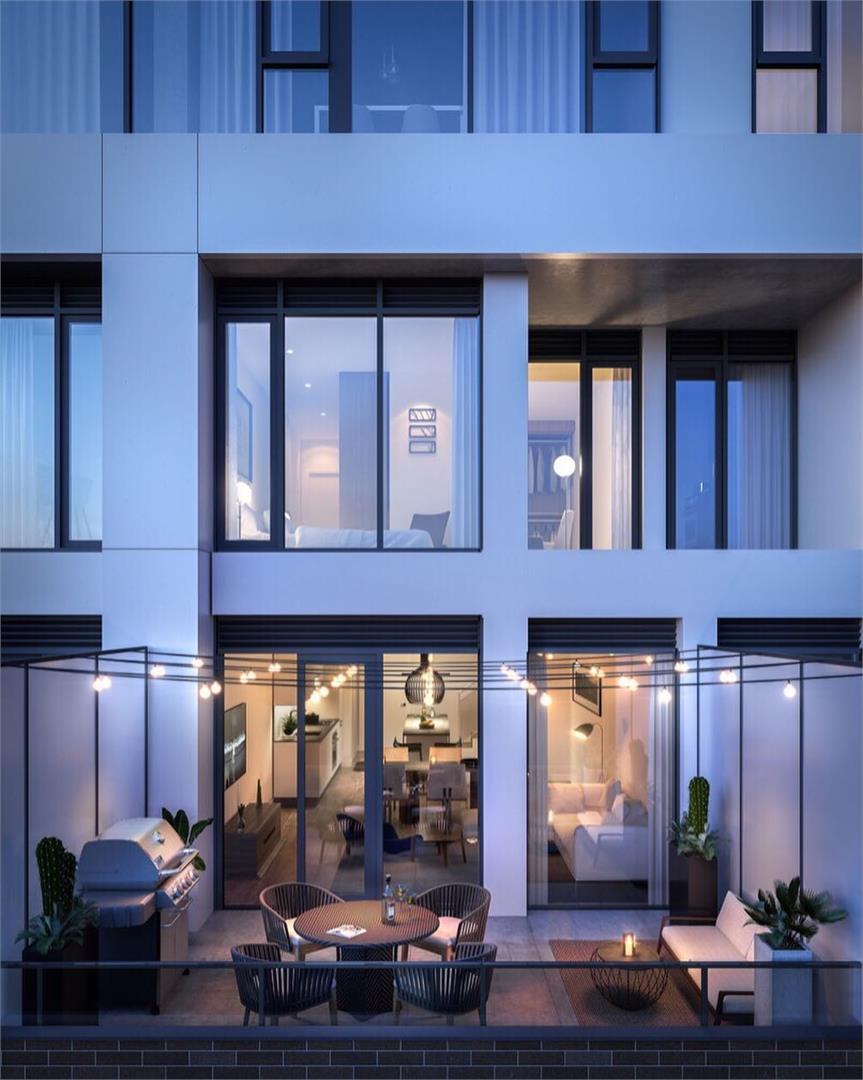 There are a few people beyond your realtor that you may need to know when buying your first home:
Mortgage Lender
The financial institution or equivalent that provides you with the funds used to purchase your home.
Mortgage Broker
The individual who arranges financing for your property. They act as intermediary between you, the borrower, and your Mortgage Lender.
Home Appraiser
The trained individual who helps determine the market value of a home on behalf of the lender for financing.
Home Inspector
The trained individual who will assess the physical condition of the home as a whole.
Insurance Broker
The financial professional who will set up your mortgage insurance (when you buy with less than 20% down), title insurance, and home insurance.
Real Estate Lawyer
A lawyer, specialized in real estate, who will successfully liaise all necessary steps in closing the transaction of your home. They are an essential part of your home buying team.
Need a referral for any of the above? We know some great people that can help you with buying your first home.
TIPS FOR BUYING YOUR FIRST HOME: BE FLEXIBLE
It's no secret that Toronto's real estate market is pricey and with that comes some serious competition. Depending on what your price point is, you may need to be flexible on the neighbourhood you wish to buy in or the type of property you're able to afford.
Here is a quick snapshot of average home prices in some of Toronto's favourite neighbourhoods:

You'll need to be flexible on things like location as well as amenities. For instance, if you're striking out because you can't find a place with a parking space within your budget, consider renting a space instead. You can read more on this in Buying a Condo with Parking VS Renting Parking.
Also ask yourself if you're buying a forever home or just trying to get into the market. Remember, prices will only keep going up the longer you wait. Establishing your buying goals can help you decide if you are open to buying a home that needs some renovations over time or maybe you are fine to live the condo life for a few years before moving up.
Buying Your First Home Quick Links
The Cost of Buying a House in Toronto
Yes, You Can Buy A House While Separated In Ontario
How Much Does It Cost to Buy a Condo in Toronto?
How to Buy a Toronto Condo on a Budget
TIPS FOR BUYING YOUR FIRST HOME: ACT FAST
There's not a lot of time to hum and haw when you find a property you like — chances are you're not the only one. Having your deposit money ready means you can make your offer when the right property comes along.
If your offer is accepted, you will have 24 hours to provide your deposit which is typically 5% of the purchase price and goes towards your down payment. Ensuring your deposit funds are readily available can be the difference between getting the property and losing it to the next buyer.
STEPS OF BUYING YOUR FIRST HOME: MAKING THE OFFER
Conditions
Conditions are requirements within the Agreement of Purchase and Sale (your contract) that must be met for the sale to go through. Some standard conditions include:
Home inspection: the offer is conditional on the property passing a home inspection
Status certificate: much like the previous but for condos, this means the offer is conditional on the buyers reviewing and approving the condo's

status certificate

.
Financing – the offer is conditional on the buyer receiving a firm approval from the bank on appropriate funds for the purchase of this property
A conditional offer depends on whether the respective conditions will be met. These are intended to ensure that the buyer is protected from unforeseen upsets that would complicate or prevent the sale.
When any of the conditions are not satisfied, the buyer or seller (depending on who applied the condition), can back out of the agreement without any penalty. You are able to waive the conditions when they have been fulfilled to you and your lawyer's satisfaction.
Irrevocables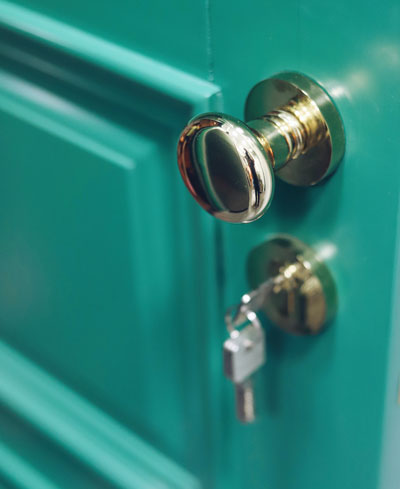 When you submit an offer the seller can accept it, reject it, or sign back a counter offer. In Ontario's real estate contracts, offers to purchase property normally contain an irrevocable date and time. An irrevocable can be a few hours or a few days. Ultimately, it means your offer is unchangeable and unalterable and can be accepted at anytime until it is revoked.
Your real estate agent will work with you to come up with a strategy to ensure that you are putting forward the best offer. If the offer is not accepted within your irrevocable time, the offer becomes null and void and any deposit made is returned to the buyer in full without deduction.
Irrevocable dates also apply in the case of counter offers. If the seller signs back the offer with their changes, they will change the irrevocable time so that they are unable to revoke their counter offer until the time of their own irrevocable.
Your real estate agent will help to ensure that all conditions of your offer are met and your paperwork is submitted in a timely fashion. Once the conditions have been met, the agreement is firm and you can expect to hear the news from your real estate agent.
Download our comprehensive First Time Buyer Guide for a more in-depth look at the ins and outs of buying your first home in Toronto. Feel like you've got the hang of it? Download our FREE Buying Your First Home Checklist to keep you on track throughout the journey!