(Updated April 2019)
There are many reasons why people choose to pursue real estate investments in Toronto. When done wisely, with the expertise of an experienced Realtor, it is one of the best ways to build wealth and prepare for your financial future. Compared to traditional investments like RRSPs, stocks and bonds, your dollar goes much further when invested in real estate.
Individuals who have invested in the Toronto condo market in the last five to ten years have seen amazing returns on their investments. However, with the success of the market, prices are at an all time high making it far more challenging to find a cash flow positive or income property Toronto. But the good news is that with Toronto rental prices also at record highs, your rental income is certainly helping to narrow the gap.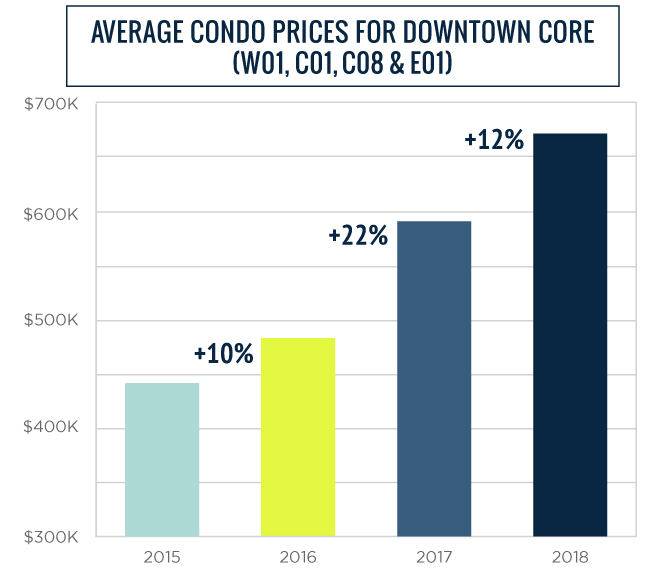 A REALITY CHECK ON CASH FLOW POSITIVE PROPERTIES
For those of you looking to get into the condo market expecting a cash flow positive or high income property Toronto, the reality of the market today is that this is not as easily achieved as it once was. Put simply, the higher the market gets, the more you're going to need to cover your carrying expenses. Gone are the days where 20% is going to cover you.
This is not meant to discourage you from investing in real estate. The real estate market is still a low risk, high return investment plan. My intention here is to set expectations: while your rental property cash flow spreadsheet may not be in the black, there are ways to approach your investment that will reduce those margins as you build equity.
HOW TO FIND CASH FLOW POSITIVE PROPERTIES IN TORONTO
PURCHASE REAL ESTATE TORONTO FOR WHICH YOU CAN CHARGE A PREMIUM
Determining what sets a premium really depends on the market at the time. Right now, corner units with a split floor plan are in high demand and will typically rent for much higher than an interior unit with side by side bedrooms. Prices also favour properties on the transit lines, so searching for income property for sale Toronto in a location with a 95+ transit score will allow you to rent your investment for more.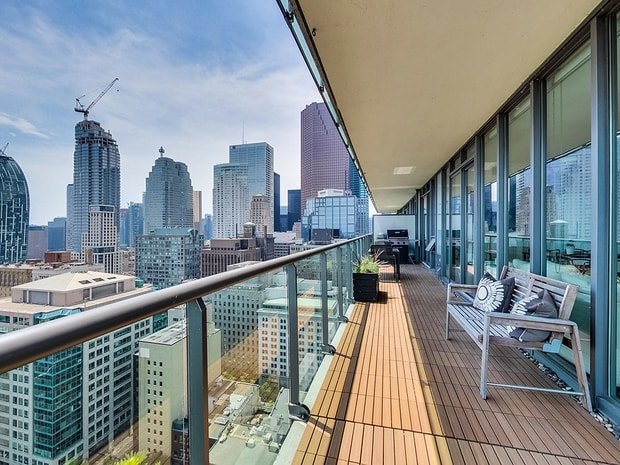 When it comes to square footage, a smaller two bedroom condo will rent for a higher price per square foot than a larger two bedroom condo. For example, a 680sqft condo with two bedrooms and two baths will rent for a higher price per square foot than a larger two bedroom condo with the same amenities. Why?
Because the average rental price for two bedroom condos is based on what the area or location commands; the size won't have too much of an impact on the overall rental price but it could impact your overall purchase price. When it comes to rental property cash flow analysis, opting for a smaller two bedroom investment property allows you to net a higher return and reduce carrying costs.
If you're planning on holding your investment as a long-term rental or income property Toronto, you can invest in a disadvantaged unit which will be cheaper on signing for reasons like poor view, proximity to garbage chute, and so on. If the building is in a prime location, you'll still be able to charge a competitive rental price for a unit that cost you far less in comparison to the premium units in the building. However, when it comes to resale of your investment, you get what you pay for. The same reasons that made your unit inexpensive on signing, will affect your resale price.
TURN TO RESALE MARKET FOR A CASH FLOW POSITIVE PROPERTY
Some older properties will have a lower price tag and are typically larger in size. This way, you're able to take advantage of the high rental prices on a property with a lower purchase price. Take The Summit II in King West, for example, which was built in 1984. The last two bedroom plus den condo at the Summit II sold for $630,000 and was 1,044 square feet. The most recent two bedroom plus den rental there leased for $3,900 per month.*
Two Bedroom + Den Condo
Average King West price: $1,096,686
Last Sale at The Summit II (built 1984): $630,000
With the average price tag for a two bedroom plus den condo in King West sitting at $1,096,686, looking for investment properties for sale in older buildings means your mortgage will be a heck of a lot lower than that new neighbouring building. You'll be able to charge the high rental rate that King West commands while paying lower carrying costs.
 Therefore your rental income can hopefully get you closer to that cash flow positive return. It's worth noting here that you'll need to account for maintenance fees in your real estate cash flow statement and, truth be told, older Toronto condos will typically have higher maintenance fees. However, using the above example, that $630,000 two bedroom plus den sale at the Summit II had monthly maintenance fees listed at $738. That's pretty steep. But when you do the simple calculation on a month-to-month basis, you have in fact found a cash flow positive or high income property Toronto in King West. You still have nearly $700 a month for additional expenses like insurance and property tax.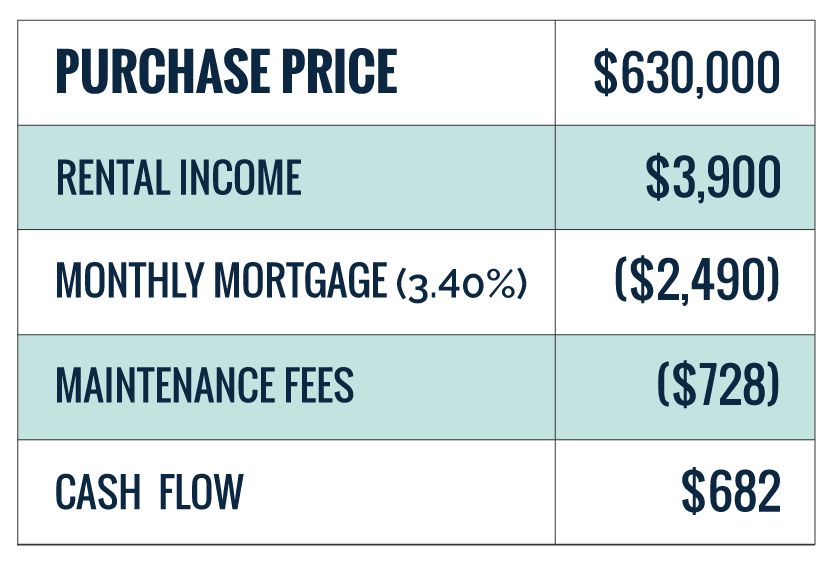 In order to capitalize on the Toronto rental market, keep an eye out for vacant owner buildings. With no tenants to assume, you can price the rental units at market value to ensure you're in line with the prices at the time. If you are assuming the tenants of the seller, you are obligated to honour the lease agreement the seller had established with their tenants.
INVESTING IN MULTI-RESIDENTIAL REAL ESTATE
If you're looking for investment properties for sale in the multi-residential market, this will most certainly have a higher price tag and require much more up front, but if it's within your means to do so, multi-residential properties are one of the best ways to reduce your margins. With a higher rent roll, your carrying costs will be largely, if not fully, paid for by your tenants.
THE BENEFITS OF BUILDING EQUITY
The bottom line is anyone looking at real estate as a means for creating wealth that hasn't yet gotten into the market is missing out. Point blank. The sooner you're able to get your money to start working for you by getting into the market, the better. To ensure that you are comfortable, choose an investment that fits your financial situation and risk tolerance.
We know by precedent that by holding a property it will increase in value. Historically in Toronto, real estate averages a 5% increase year-over-year, though the market has been out-pacing this average in recent years. Have a look for yourself. While you may not succeed in finding a cash flow positive or income property in Toronto, you are building equity — and fast. As your mortgage goes down and rent prices go up, your rental income will continue to increase.
As your investment builds equity, you're able to borrow that equity (up to 80% of the property's market value) allowing you to leverage that money into additional properties. The beauty of investing in pre-construction condos is that it requires very little up front so you're building more equity with very minimal initial cost. As your portfolio grows, you'll eventually be able to sell one of the properties allowing you to pay off balances, leaving you with several properties building equity, no remaining debt, and a healthy cash flow positive rental income.
So while it's much harder to land a positive cash flow rental property or income property in Toronto, if you invest in the market wisely and within your means you'll begin building equity, growing your portfolio and amassing wealth.
Using a Realtor throughout the process who can guide you towards investment opportunities that have great margins and profit potential is the best way to kick start the process. As your finances grow, you can invest in properties with terraces and other features that give you a competitive edge when it's time for resale. Here are some links for a more in-depth look at how you can use the Toronto real estate market to build your wealth, download our free guide and learn How to Retire on $10 Million through Real Estate.