ONE: Tone Down That Killer Quirk
Step one is THE HARDEST. It's toning down your killer quirk as it exists in your space. That bright yellow side chair that you found at the Leslieville Flea, it's been with you through two roommates and at least five boyfriends, it's seen more tears than the Bachelor's Chris Harrison and enough laughter to fill a comedy room. But, not everyone is gonna have the same type of connection with it as you do. It's time to put your coveted babe in storage along with about a third of the rest of your stuff.
Start at your front entryway with a cardboard box and pull out anything you don't use daily.
Start at your front entryway with an empty cardboard box and do a walk-through of your space. Pull out anything you don't use daily especially junk and excessive decor items. Try to look at everything through the fresh eyes of a buyer. Always keeping in mind that your goal is to appeal to the greatest amount of people — and ideally to sell your house fast.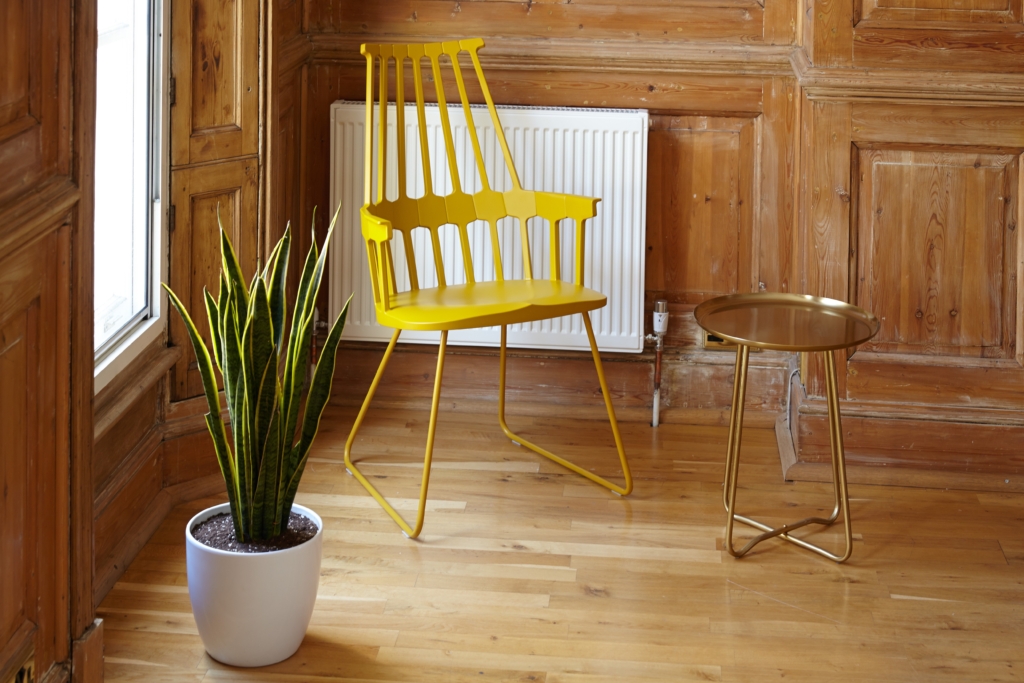 TWO: Pre-Pack The Crap
It's time to invite a few friends or family over, channel your inner Oprah and start shouting, "you get to pack and you get to pack, oh and you get to pack!" I'm exaggerating a bit here (really, only a bit though) because pre-packing your home really is key to pairing everything down to just the essentials. Possible owners should connect with the space and if they can't see past all of your crap they'll have a hard time visualizing themselves kicking off their shoes in the living room on a Friday night with their usual glass (read: bottle) of wine.
Clear off counters, clear out closets and pre-pack everything.
You're going to want to pack up all of the extras, clear off all your counters, remove extra dishes from your cupboards, extra towels from your closets and pack away any seasonal decor items that you have stored away in closets. If you don't use it every day or if it isn't part of your staging — i.e. it doesn't make your house look beautiful – pack it up. You want the potential buyers to think, "Wow, this place has tons of space for all my… [fill in the blank]." Don't close the boxes just yet, you'll need them in the next step.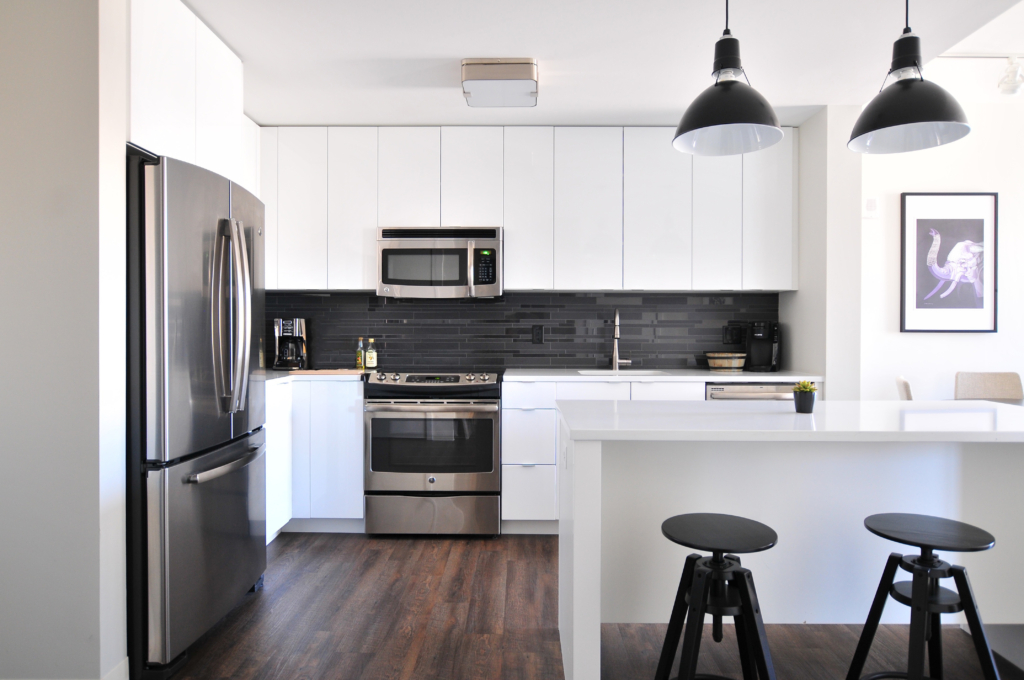 THREE: Seriously Sensational Style
For most, the hard part will be over. Now the staging. You should have already removed all of the extras. You really do want to begin with a blank canvas.
Start with the large items. Think throws, cushions, rugs, artwork and lighting.
Next you'll want to go back to the boxes of stuff you packed away. Group decor items that work well together. The rule of thumb is to work in threes, fives or sevens. Pick only the best of the best items. If the house and decor doesn't feel great and doesn't scream, "Buy me now!" it doesn't have a place in your home. Remember nothing is always better than something that doesn't look right.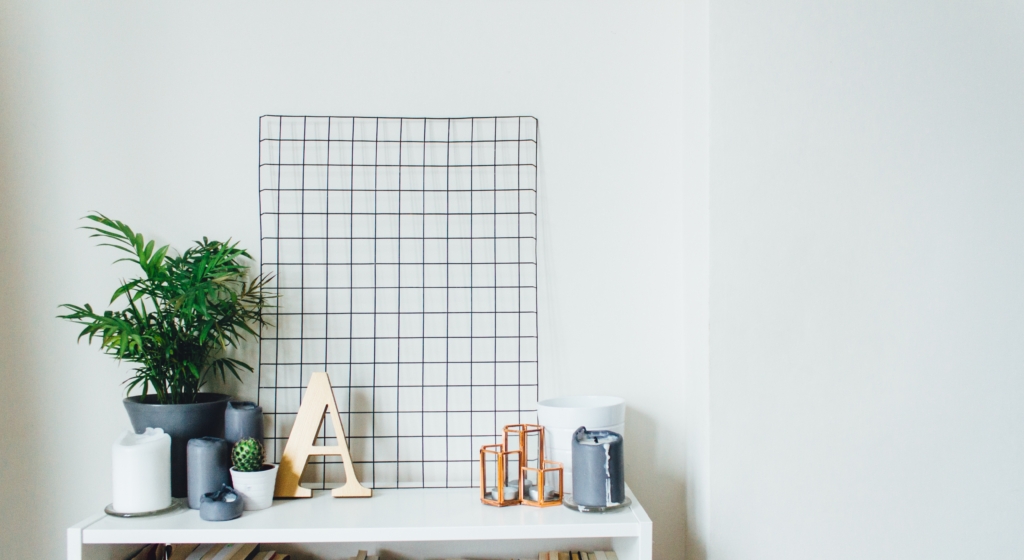 FOUR: Statement Making Art
I'm such a big proponent of great art. I just had to make it a blog post in and of its self. Art just makes a statement. The right piece says, "Hey, you know I look good. If we met in a bar you'd totally want to take me home." If you're ready to make a big impact on a small budget check out this post, "How to DIY Artwork When Staging Your Home" for an easy guide on how to make the right statement on a budget.
Art makes a big impact when staging to sell.
FIVE: Greenery
You can make any space feel more like a home with just a few touches of greenery. A good rule of thumb is one plant in every room – they don't all need to be real – but if you're going to use fakes, ensure you put them where they aren't easy touch. Avoid the dining room table, opt for high shelving or your living room mantle instead.
Plants will make any space welcoming and feel more like a home.
SIX: Create Stunning Vignettes
The easiest way to make your home look tidy, clean and like it has tons of space for all of the future owner's thing-a-ma-bobs is to group items and utilize storage baskets, bins, jars and trays. Everything needs to have a place in your home and this is the easiest way to do it.
Group items and utilize storage baskets, bins, jars and trays.
If you're concerned about your production quality – 'cause let's face it we don't all have that decisive design eye. Opt for a super minimal look and focus on a few key pieces, some neutral (subject matter not colour) art, bring in some warmth with throws and pillows – perfectly placed of course, and small vignettes. I promise these will be easy. Groupings of 3 and 5 is the rule of thumb. Use trays as an easy way to group and display.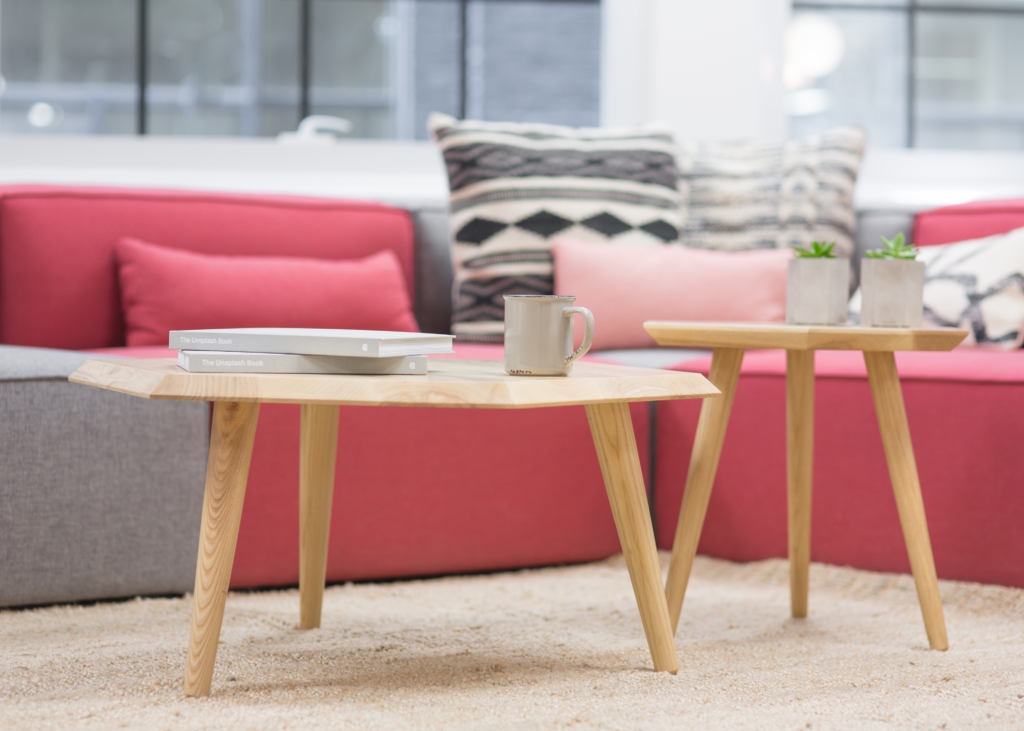 SEVEN: Hide Imperfections
That burn mark on your couch from that party you threw last new years the got a bit out of control? Skillfully hide it with a throw pillow. The door that doesn't quite shut right? If you can't fix it, prop it open with a door weight. It's not being deceitful, it's simply showing your property in the best light possible.
Skillfully distract from small flaws.
Do your best to simply, draw attention away from imperfections. Paint the picture for potential owners that the house is perfect, without flaws, and that living here, their life, too, would be flawless. Okay, so that's a bit of a stretch, but you get what I'm saying.
EIGHT: Clean, clean and oh, clean again
This is the easiest, well most mindless step of 'em all. It's important to clean every inch of your house. Potential buyers want to believe that you took good care of this home and that they aren't going to run into unexpected issues the moment they take possession. A clean home will help put their minds at ease. A clean home says, "If I kept the grout this clean, I also would have cleaned the gutters and fixed that small leak."
Seriously, that's it. Just clean.
BONUS: When Eight Steps Fail and Your Staging Still Sucks
Not to fret, not everyone has the grace of Pippa Middleton and the style of Blue Ivey. We all don't possess that killer style jean that comes so easily to the children of celebrities. The phrase, "You weren't born ugly, just poor," reigns true to staging your home too. If you're reading this post it's likely because you don't have the funds to professionally style your home before selling and that's where we come in. Whether it's a few small suggestions, or an all out complimentary staging, we're here to help. 
Our clients get to take the easy route, and only need to do step one and two, pairing down and packing away the crap. Then we come in with our professional team and take all of the headaches off your plate. We'll worry about making your place look beautiful, thinking about the flow, furniture and design.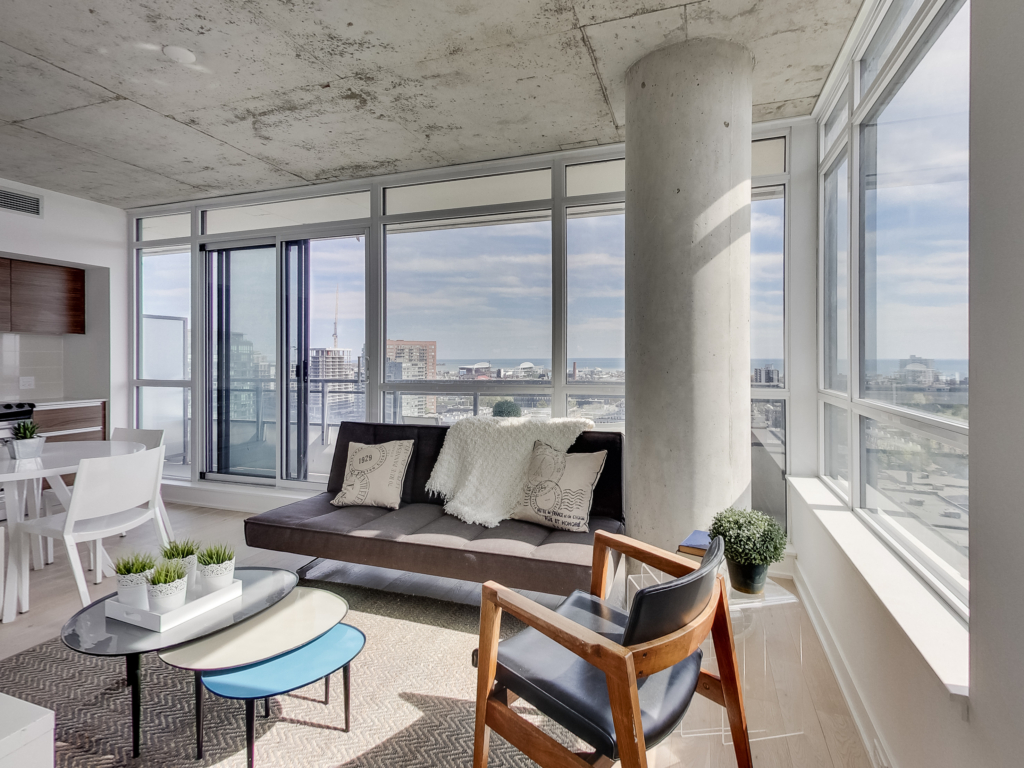 We make it easy for you to list with us and offer complimentary staging when you do. Check out our staging page here for a few before and afters.
Oh, and if organizing and de-cluttering gives you Freddy Krueger worthy nightmares, no stress, we got you! We offer 24/7 concierge services and we'll help you setup someone to come in and do the work for you!