As more and more would-be buyers are being priced out of the Toronto real estate market, cities like Hamilton are growing in appeal. With the province announcing that the plans for the Hamilton LRT are set to move forward, this means big changes are on the horizon for Hamilton and its real estate market.
HAMILTON LRT FACTS: PROJECT OVERVIEW
Last month the Ford Government announced the Hamilton LRT plans are ready to move forward with construction beginning in late 2019. The one billion dollar project will see 17 LRT stops run from McMaster University through downtown Hamilton ending at Eastgate Square.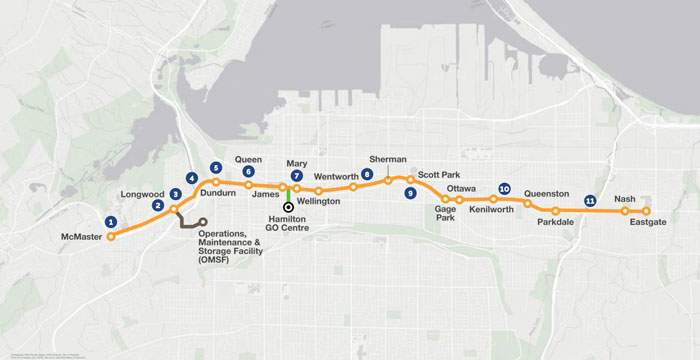 This Hamilton LRT line, to be named the B-line, is the first of five future transit lines for the area which is being referred to as the Hamilton BLAST network. The Hamilton LRT line is slated for completion by 2024 and is part of Metrolinx The Big Move plan for the Greater Toronto and Hamilton Area.
BIG INFRASTRUCTURE PLANS
In order to accommodate the Hamilton LRT, the city will see some major investments in infrastructure as part of the project. The Longwood Road Bridge will see sidewalks added to both sides as well as bidirectional bike lanes as part of the city's efforts to become more pedestrian and bike-friendly. Other major improvements include:

•14km of sewers being replaced
•16km of water main pipe replaced
•14km of road reconstruction
•28km of sidewalk replaced and updated
•62 traffic signals replaced and upgraded with new technology
The city is making great efforts to integrate cycling into the infrastructure and already has a bike share program throughout Hamilton called SoBi. The Hamilton LRT design is intended to connect to the SoBi bike share program and cycling routes.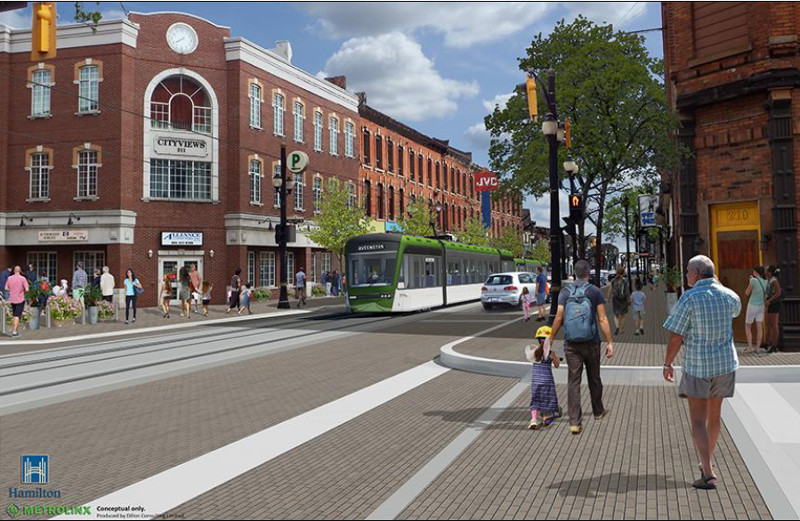 Hamilton is on the rise. With the population projected to grow 46% by 2041, it is "Ontario's fastest growing economy." [1] This is supported by the fact that it is the only city in the province to have direct access via rail, road, port and air.
According to the Hamilton Economic Development's 2018 Annual Report "The John C. Munro Hamilton International Airport is now ranked as North America's fastest growing airport" which has already been attracting Torontonians looking to save on the price of flights compared to Pearson Airport.
Related: Premier Ford Announces Toronto Transit Plans for the 21st Century
BUYING REAL ESTATE IN HAMILTON
One thing we know for sure is that residential price growth favours properties on transit lines and the Hamilton LRT will certainly bring value to Hamilton's real estate market. In March, the average home price in Hamilton Centre was $372,046 compared to Toronto proper which is currently at $830,043.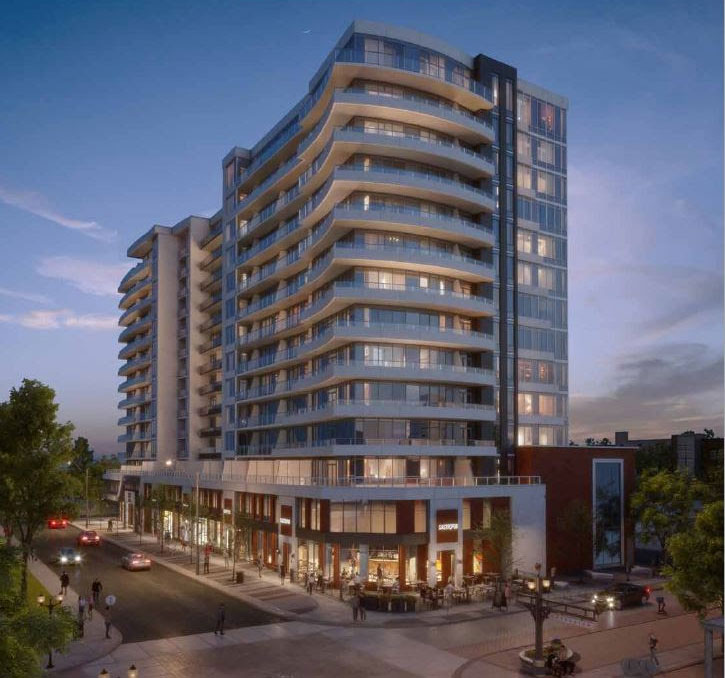 Needless to say, first-time buyers have been migrating to Hamilton to buy real estate, as the price point just doesn't compare. Hamilton is what Toronto was ten years ago, it's on the verge of major transformation and we're seeing it in the economy, the infrastructure, and the plans of the light rail transit system will certainly allow for more density.
We are already seeing more condo developers recognizing the growth coming to Hamilton and getting in while the land is affordable. One Hamilton pre-construction condo launch we're excited about is KiWi Condos which is set to launch in the high 200's — that's a price you just don't find in Toronto anymore.
Read The Starbucks Effect: Gentrification and the Best Investments
GETTING IN AHEAD OF THE CURVE
The key to making money in real estate is to track gentrification and recognize what's trending before it's hot. In this case, there is a direct correlation with the Hamilton LRT and property values. And while the pace at which Hamilton's prices are growing is modest in comparison to Toronto, there's no doubt in my mind that real estate values will see bigger gains in the years to come.
So if you can get into the market now as initial developments begin to happen, you're already ahead of the curve. KiWi Condos will be loacated at 212 King Williams Street, in the heart of the urban art scene and what is now being referred to as Restaurant Row.
The Hamilton LRT B-line should be complete by 2024 and by 2025 there will be all day GO service on the Lake Shore West line directly into Hamilton. Right now, this is only available during peal hours. For anyone who's done the commute, this will be a game changer.
If you've been struggling to find a property within your budget, register for KiWi Condos today or book a call with us to discuss opportunities that are best suited for you.
Photo in lead image from Lintack Architects