When it comes to the Toronto condo market, things have changed. In the resale market condos are generally trading for $1000 per square foot and in the pre-construction market, condo projects are launching far above that. We pride ourselves on advocating for condo projects that we believe are a good deal and that we would buy ourselves. Here are six new condos in Toronto for sale under $1000 per square foot.
Condos Occupying in 2021
Condos Occupying in 2022
Condos Occupying in 2023
PRE-CONSTRUCTION CONDOS TORONTO 2021 OCCUPANCY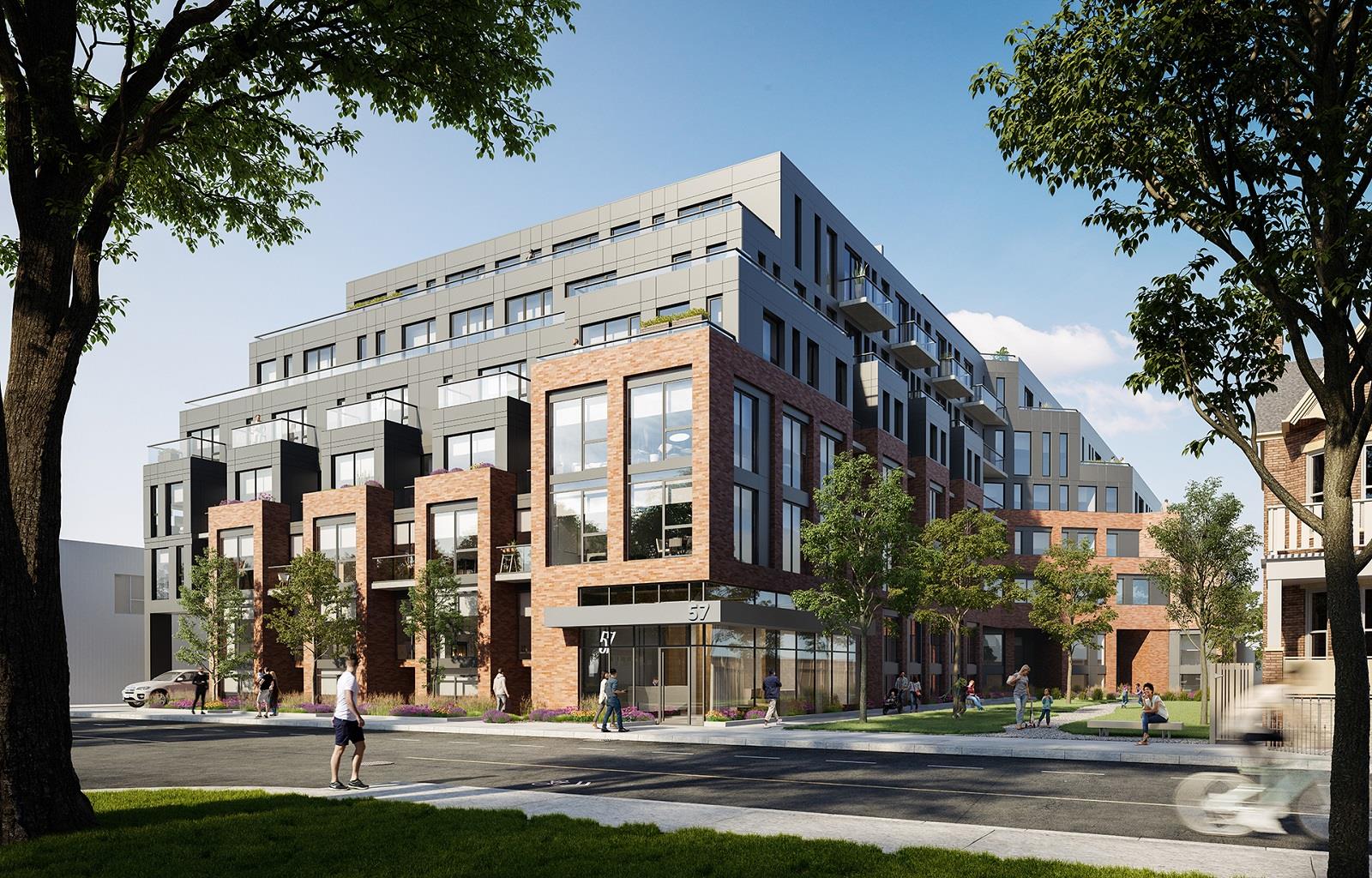 57 Brock Condos in Queen West
We've been advocating for this project since its debut in the spring of 2018 and have sold 15 units here to investors and end-users alike. 57 Brock Condos is by far the best deal in downtown Toronto and we have a few special incentives exclusive to our clients that will save you money!
Located in Parkdale (aka Vegandale), it's on the cusp of one of the world's coolest neighbourhoods, Queen West, but without the same price tag that Queen West condos are known for. This boutique 7-storey condo has 97 units with 70 one-of-a-kind layouts. The amenities at 57 Brock include an executive concierge, fully equipped fitness studio, designer party room with full kitchen, a meeting room, and gorgeous rooftop terrace equipped with BBQs and a fire pit.
They've already broken ground on this new condo development in Toronto which means you can move in or begin leasing your unit as early as April 15th 2021.
Register now to see live inventory, pricing, and floor plans and ask us about our special discount.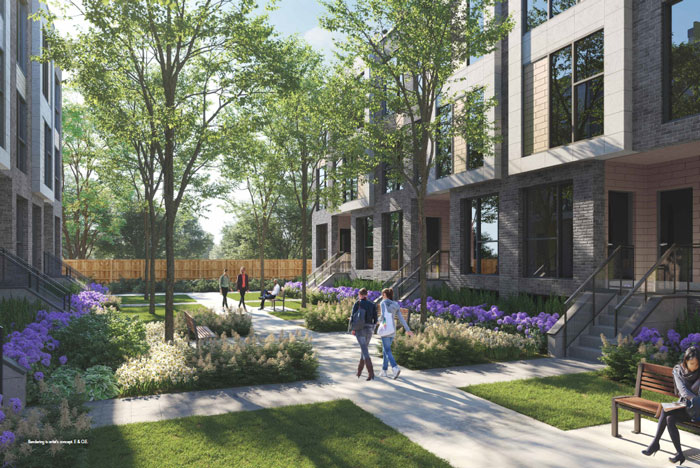 Clonmore Urban Towns
Clonmore Urban Townhomes is the best priced deal for those in the market for a family-sized home. Located in Toronto's east end neighbourhood Birch Cliff (selected as one of our picks for Up-and-Coming Neighbourhoods to Watch in 2019) Clonmore Urban Towns has an unbeatable price per square foot and very low maintenance fees!
With prices starting as low as $616 per square foot, you can buy a 3 bedroom, 2 bath townhome with a massive terrace for a fraction of what smaller new condos in Toronto are launching for these days.
These sun-filled townhomes are expected to be ready for occupancy in June 2021 and with a price as good as this, they won't be available much longer.
Register for live inventory, pricing, and floor plans for Clonmore Urban Towns here
PRE-CONSTRUCTION CONDOS TORONTO 2022 OCCUPANCY
Reunion Crossing Condos and Urban Towns
Reunion Crossing is not to be overlooked. Connecting three original neighbourhoods, Corso Italia, The Junction, and The Stockyards District, this 11-storey boutique condo along St. Clair West has much to offer and the price is right!
Prices at this new condo development start as low as $816 per square foot! This cost per foot is nearly impossible to come by among pre-construction midtown condos and the area is on the verge of major growth and development, including plans to open a future SmartTrack GO Station across the street, which means property values will surely benefit!
Pair the already low cost per square foot with future infrastructure plans and you're looking at a promising investment property. We haven't even told you about the extensive list of amenities, including several kid-friendly amenities.
Click here to learn more about this new Toronto condo and to access live inventory and floor plans for Reunion Crossing Condos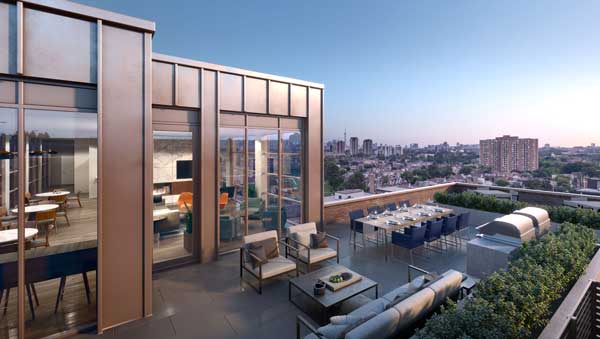 Scout Condos and Townhomes along St. Clair West
Scout Condos is a new boutique condo development coming to Carleton Village. With 269 units, 70 unique floor plans, four townhomes, and suites ranging in size from 452 square feet to 1,241 square feet — you're sure to find a home at Scout Condos. Balconies and terraces are available from 45 square feet to 500 square feet depending on your preference.
This charming condo has a stunning array of amenities that are both sophisticated and cozy. On the ground level you have a games room with TV lounge, fitness centre, dining area and kids room. On the twelfth floor you have the party room and rooftop terrace for entertaining and taking in panoramic skyline views.
Click here for more about this new Toronto condo and to access live inventory and floor plans for Scout Condos and Townhomes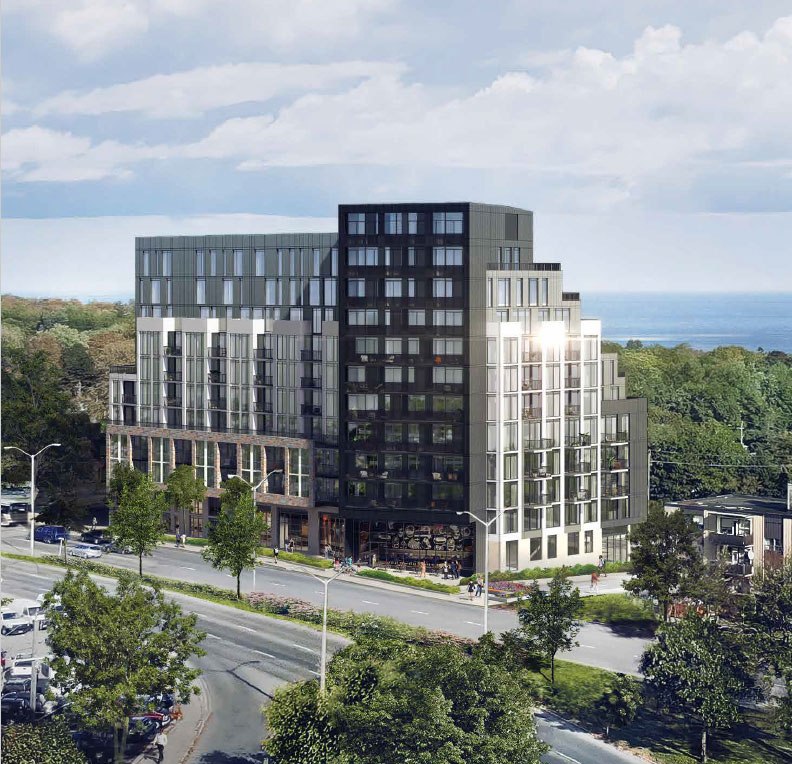 Merge Condos
This year we've seen many new condo developments in Toronto launching along Kingston Road. Merge Condos is one such pre-construction condo with prices far below the $1000 per square foot norm. What's unique about Merge Condos is the variety of suites they offer including live/work spaces, 2-storey units and townhomes.
Prices at Merge Condos start as low as $656 per square foot for live/work condos, $782 per square foot for 2-storey units on the upper floors and $806 per square foot for condos. These well designed floor plans include plus den units that are sizeable enough to fit a pull-out couch.
Move in spring 2022 and enjoy the breathtaking panoramic lake views from the rooftop terrace, just one of many great amenities at this new Toronto condo development.
Register now for live inventory, pricing and floor plans for Merge Condos
PRE-CONSTRUCTION CONDOS TORONTO 2023 OCCUPANCY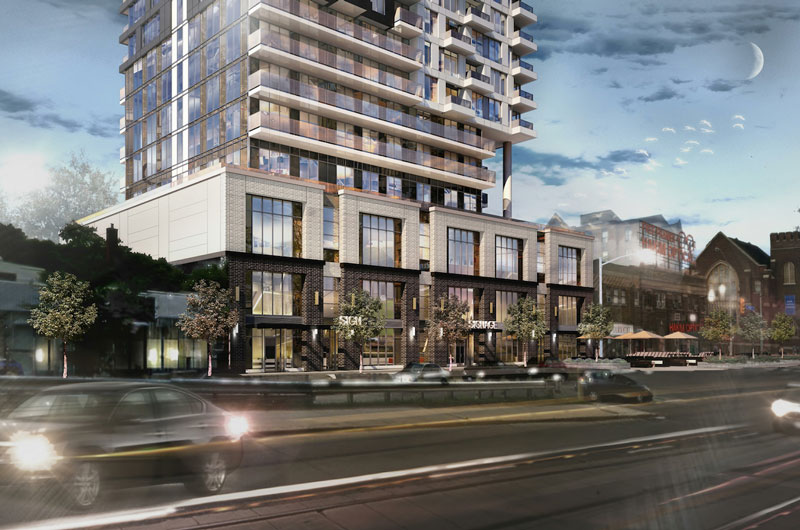 Linx Condominiums
For those who rely on transit, Linx Condominiums is the perfect pre-construction condo for you. This contemporary high-rise is coming to Toronto's east end and is perfectly nestled between the TTC's Main Station and GO Transit's Danforth Station.
We know that real estate properties favour transit lines which is why it is so surprising that prices at Linx Condominiums are as low as $848 per square foot. Areas along transit lines are always bound to bring new development and much of the subway's east end is still untapped making it an affordable neighbourhood for buyers who'd like to find a home along the subway line. 
Buying or investing at Linx Condominiums means you can expect future developments to launch at a higher price point and lend year-over-year equity gains for your property at Linx. Featured as one of our Toronto neighbourhoods to watch in 2019, this up-and-coming neighbourhood holds lots of promise.
Register now for live inventory, pricing and floor plans at Linx Condominiums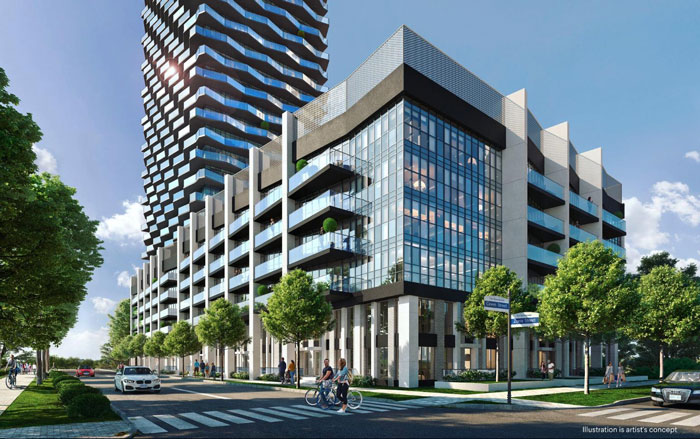 Thirty Six Zorra Condos
Thirty Six Zorra Condos is bringing a splash of colour to the Queensway. This 36-storey condo designed by renowned Graziani + Corrazza Architects offers beautifully designed condos and townhomes to appeal to everyone's unique lifestyle.
Choose from 2-storey townhomes with prices starting as low as $729 per square foot or tower condos as low as $778 per square foot. Not only is the price a steal, but they also have several limited time buyer incentives including an extended deposit structure, discounted lockers, and discounted parking including electric vehicle parking. 
Thirty Six Zorra has been a popular pre-construction condo development and units are moving quickly.
Register now remaining inventory, pricing, and floor plans before the incentives expire!
Whether you're in the market to buy or invest, book a call with us to discuss your options. Allow us to offer expert advice to make your real estate goals a reality!