You may be surprised to learn that the process of selling your Toronto home can be quite a bit different from the process of buying that home. Buying your first home required a lot of education and knowledge on how the real estate market and the buying process works. But when you're looking to sell your home, you're faced with learning the opposite side of the real estate coin. We asked six Toronto homeowners to tell us the things they wish they'd known before selling their home, so you're not caught off-guard.
1. MANAGING YOUR MORTGAGES
Chances are if you're selling your Toronto home you're likely buying another one. One of the trickiest parts to changing addresses is aligning your closing dates. What if the closing date for your current home is August 1st but the property you're buying closes July 20th? It's not uncommon that you could end up owning two properties for a week or more. So how do you cover the down payment on your new property if the funds needed to make the down payment aren't available until the sale of your home closes a week or more later?
This is called Bridge Financing. Most banks and lenders will loan upwards of $200,000 for up to 120 days to help bridge the gap between closing dates. In order to be eligible for a bridge loan you will need both your Sale Agreement and your Purchase Agreement from your properties.
The loan will have a higher interest rate than your standard mortgage, usually Prime + 2% or 3% but remember it's a short-term loan. Additionally, your lenders will likely slap an administrative fee between $200-$500 onto the loan. The most important thing to do before you start looking for new properties is to ensure your mortgage lender allows bridged financing and budget accordingly.
FOR THOSE ON MATERNITY LEAVE:
One of the sellers we surveyed was on maternity leave when she and her husband were qualifying for their new mortgage. This will impact the amount you'll qualify for because the lenders look at what you're earning while on Employment Insurance, not your regular full time salary.
2. UNDERSTAND ALL OF THE COSTS
One big difference between buying and selling real estate are the affiliated costs. When buying a house in Toronto, you luck out because your agent's commission is paid for by the seller. However, when you become the seller, you're faced with this added expense. Commission fees will vary but the standard is about 5% (2.5% to your agent and 2.5% to the buyer's agent).
It's no secret that your agent will earn a percentage of your sale price but be sure to do the math ahead of time. If you're selling your Toronto home for one million dollars, that 5% equates to $50,000 you'll need to deduct from those earnings. That's not all, you'll also be paying taxes on that commission. So the $50,000 you're paying in commissions is actually $56,500.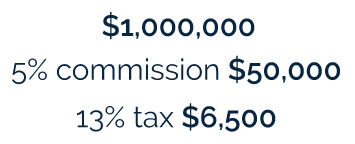 As with any real estate transaction, you'll need to hire a lawyer, so ensure you're budgeting $1,500-$2,000 for lawyer fees. Other expenses you may be faced with are things like cleaning, staging and photography. A good Realtor will include some, if not all, of these elements with their listing services but be sure to question your realtor before buying the house.
Find out how much your property could sell for through professional staging
3. DON'T UNDERESTIMATE THE POWER OF STAGING
One of the sellers we surveyed had opted to forgo the expense of staging their property before selling. "I didn't want to spend a couple grand on staging and re-painting the living room and kitchen. Seemed like an unnecessary expense at the time."
While it may seem extraneous, the benefits of staging are undeniable. Even compared to a clean empty unit, staging adds value to the product that will ultimately benefit your sale price. Staging elevates your property's appeal, commanding attention and resonating with buyers beyond the front door.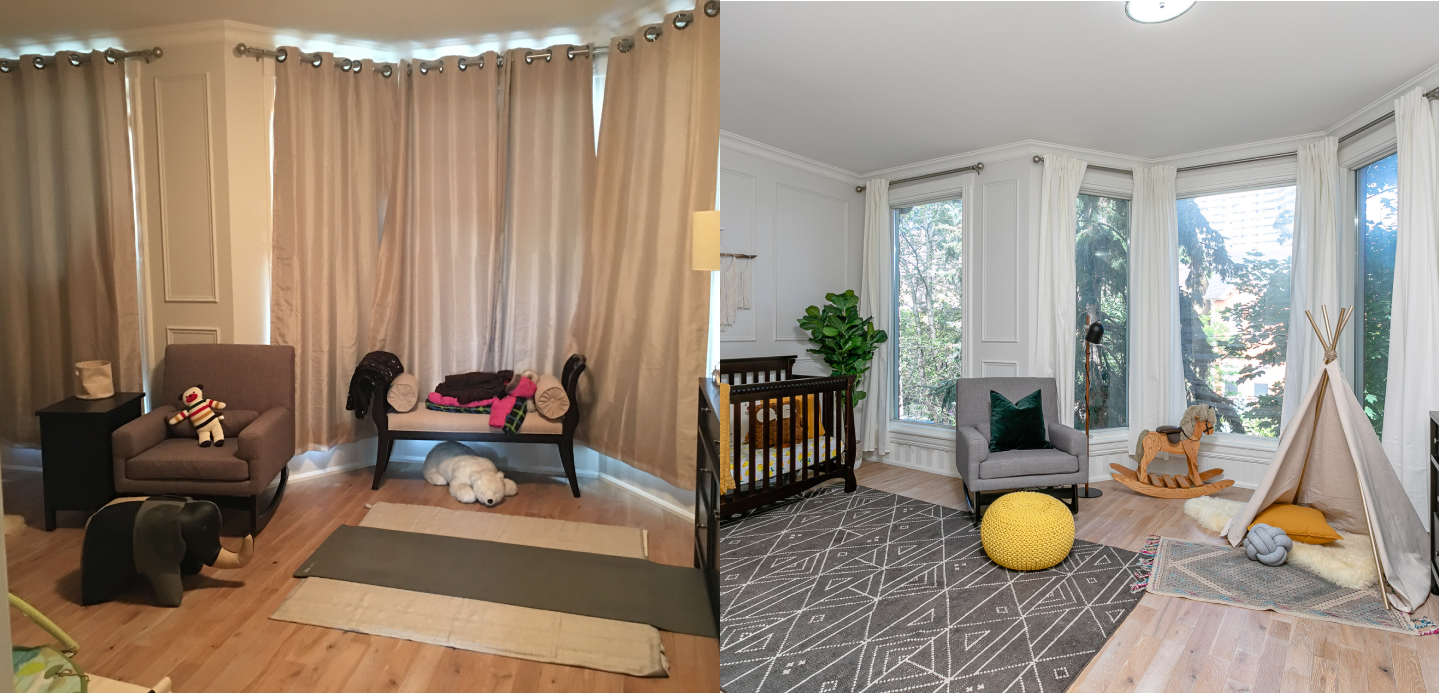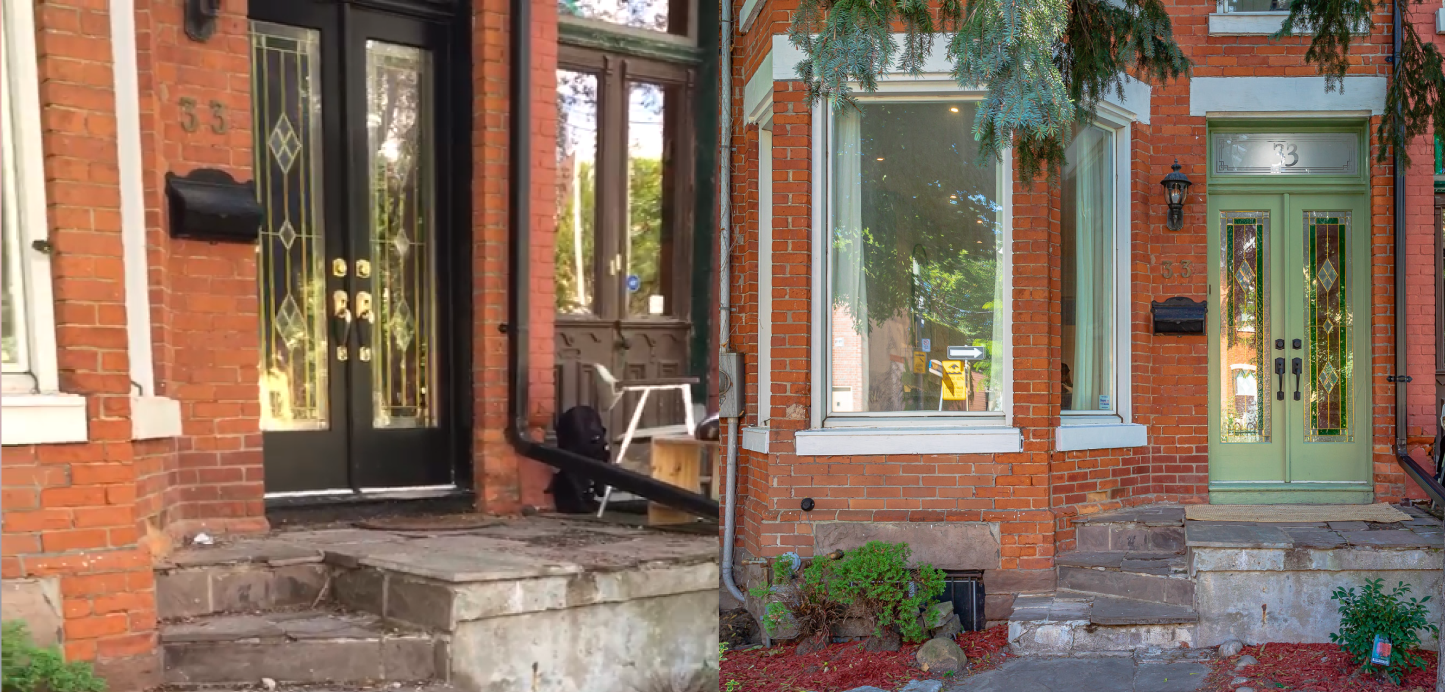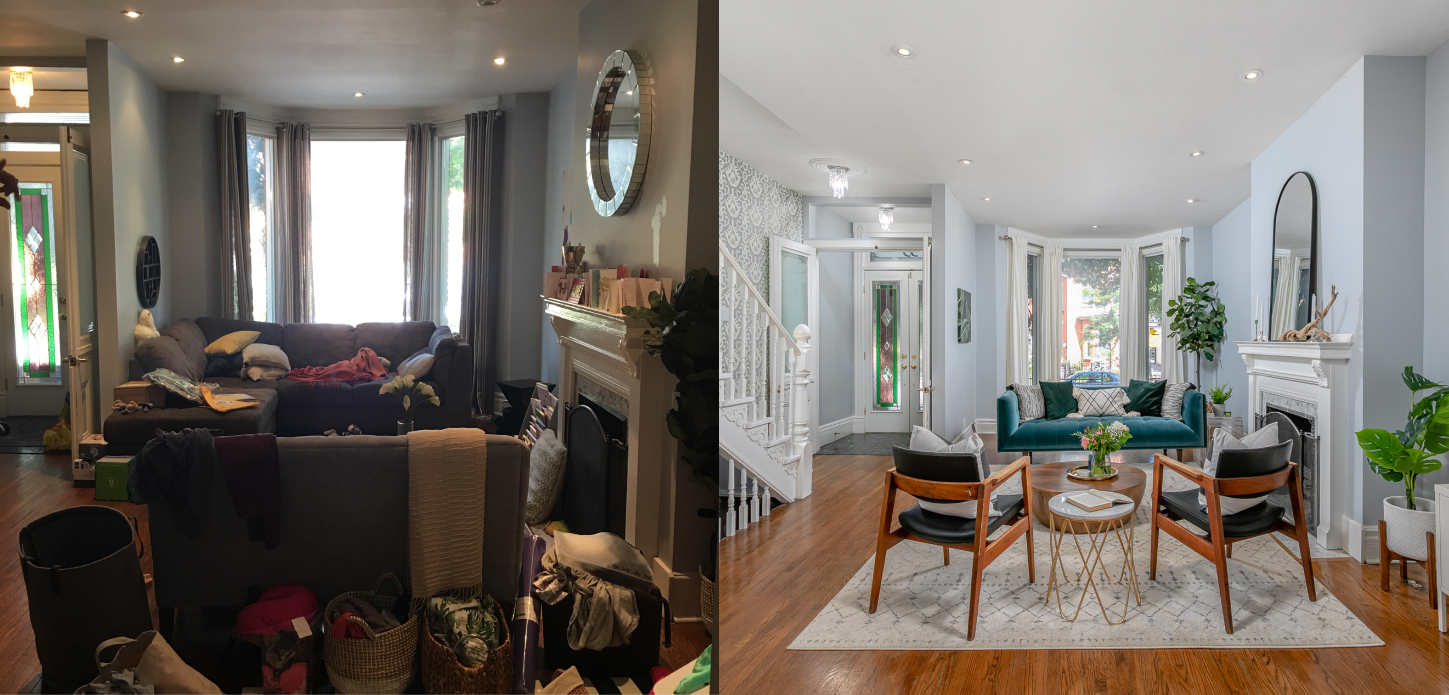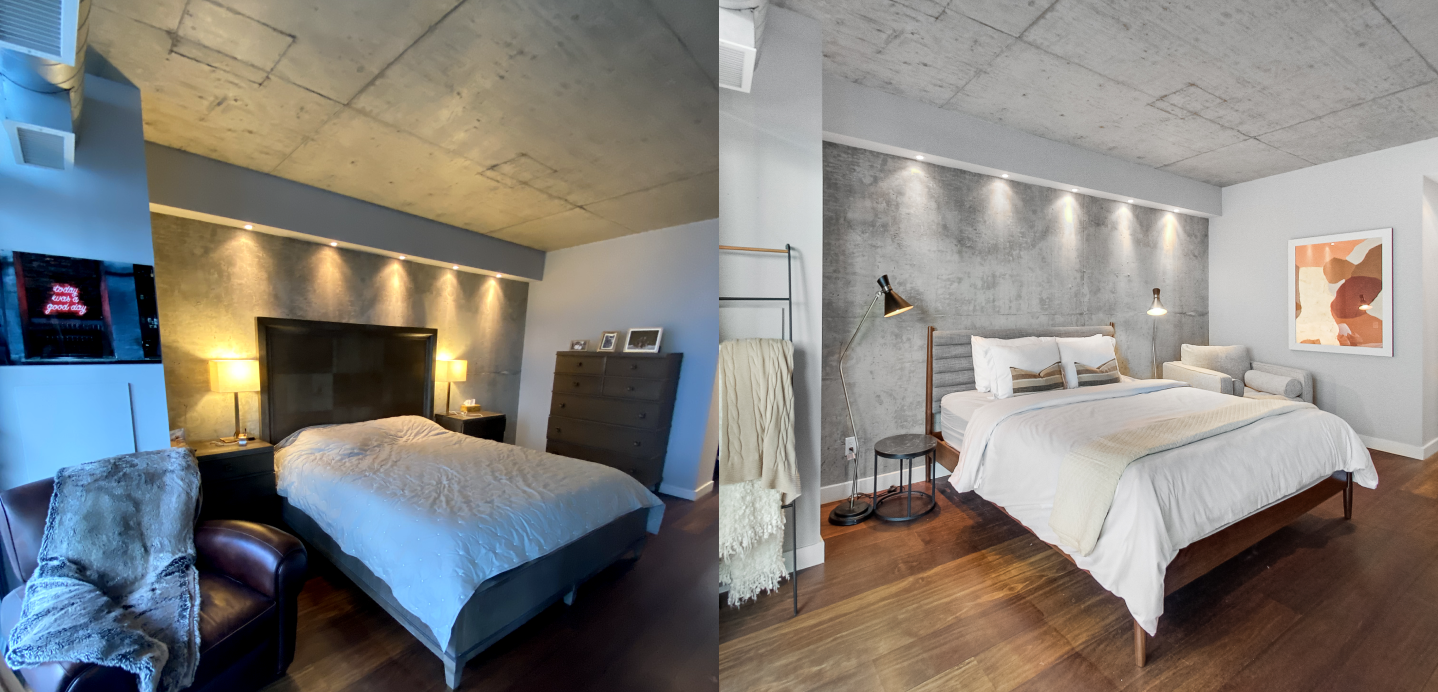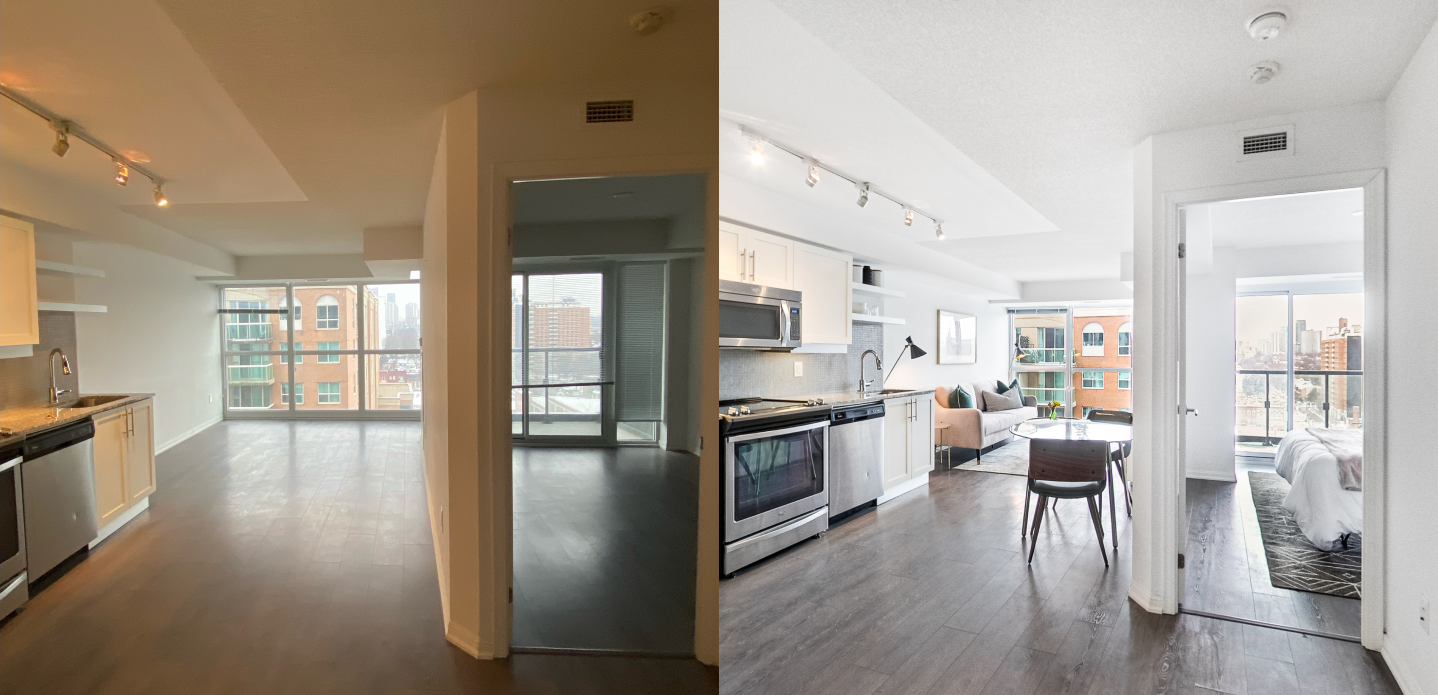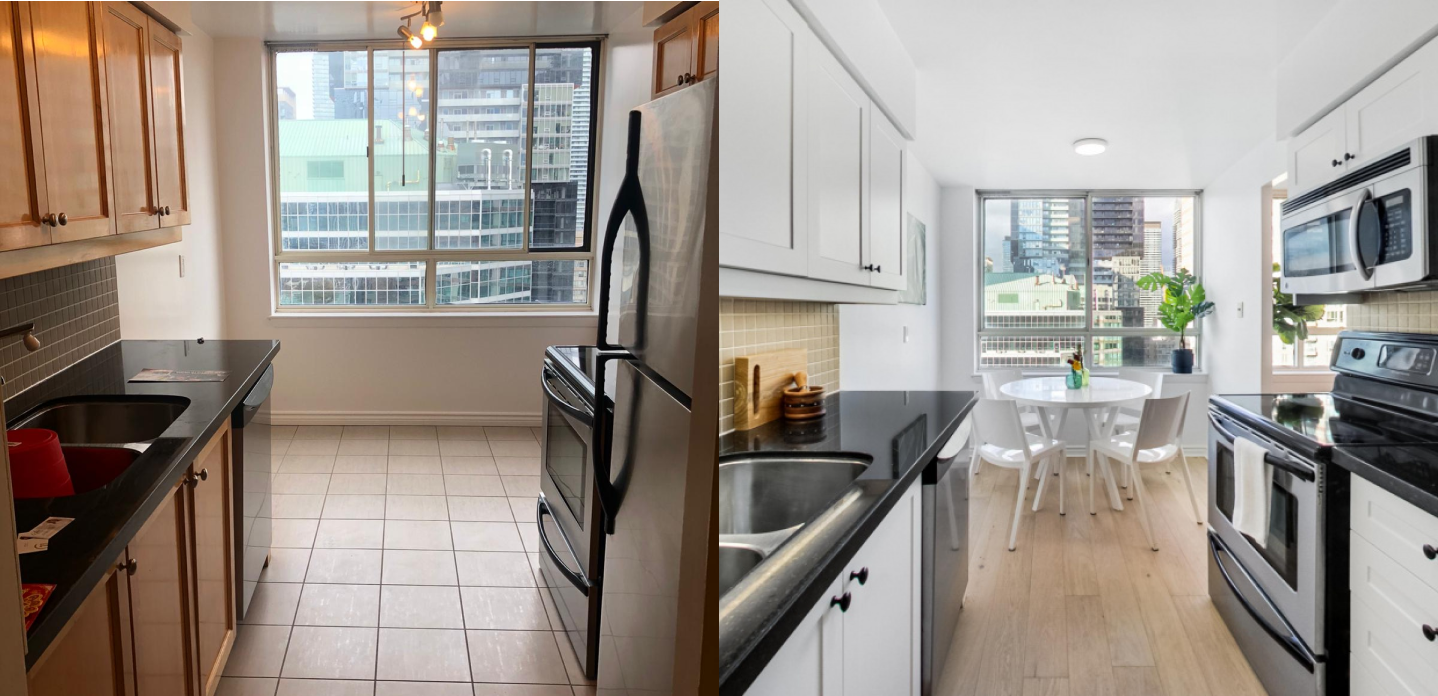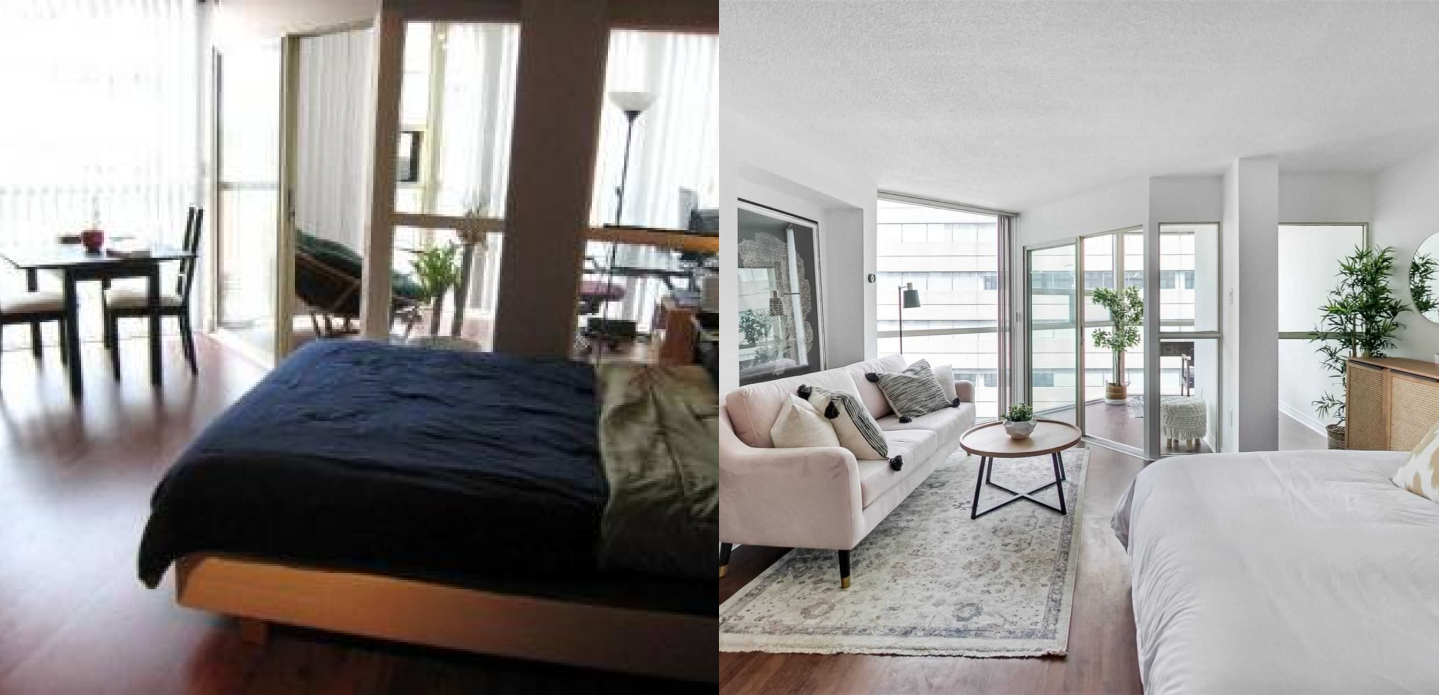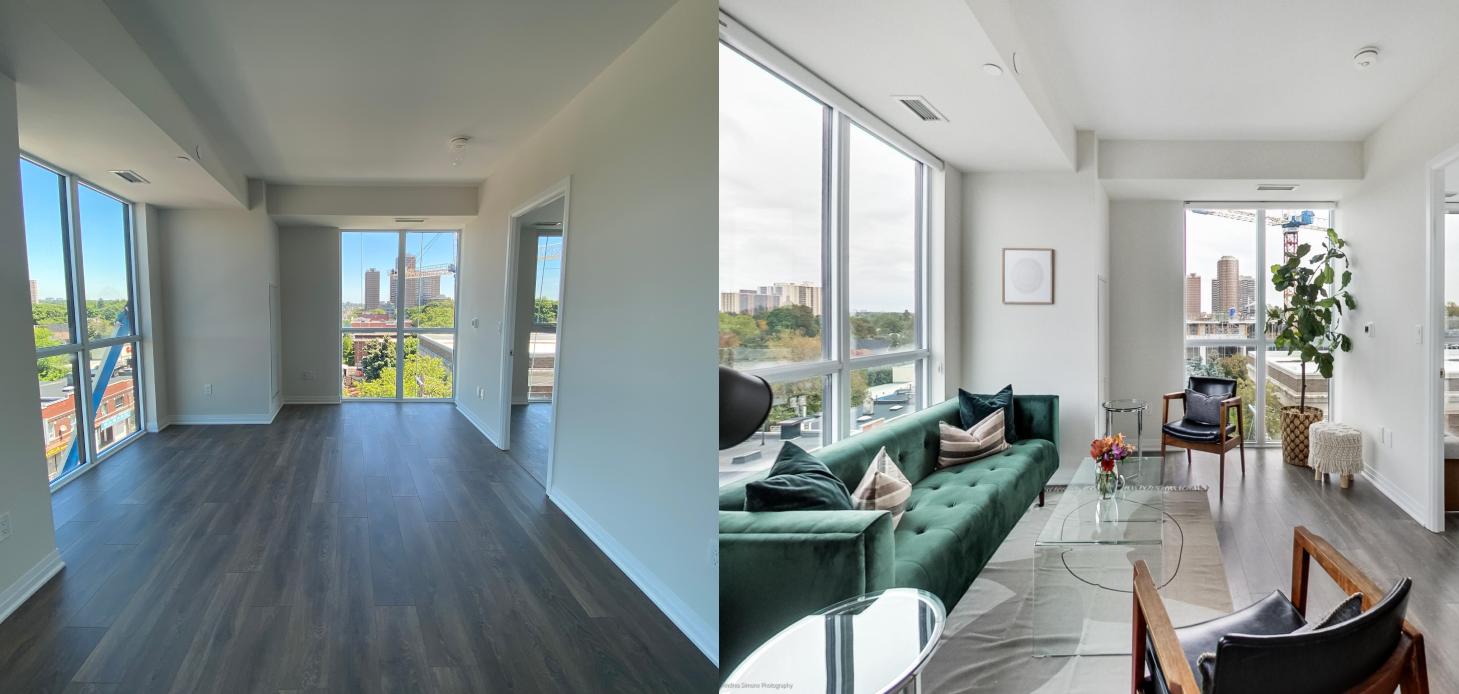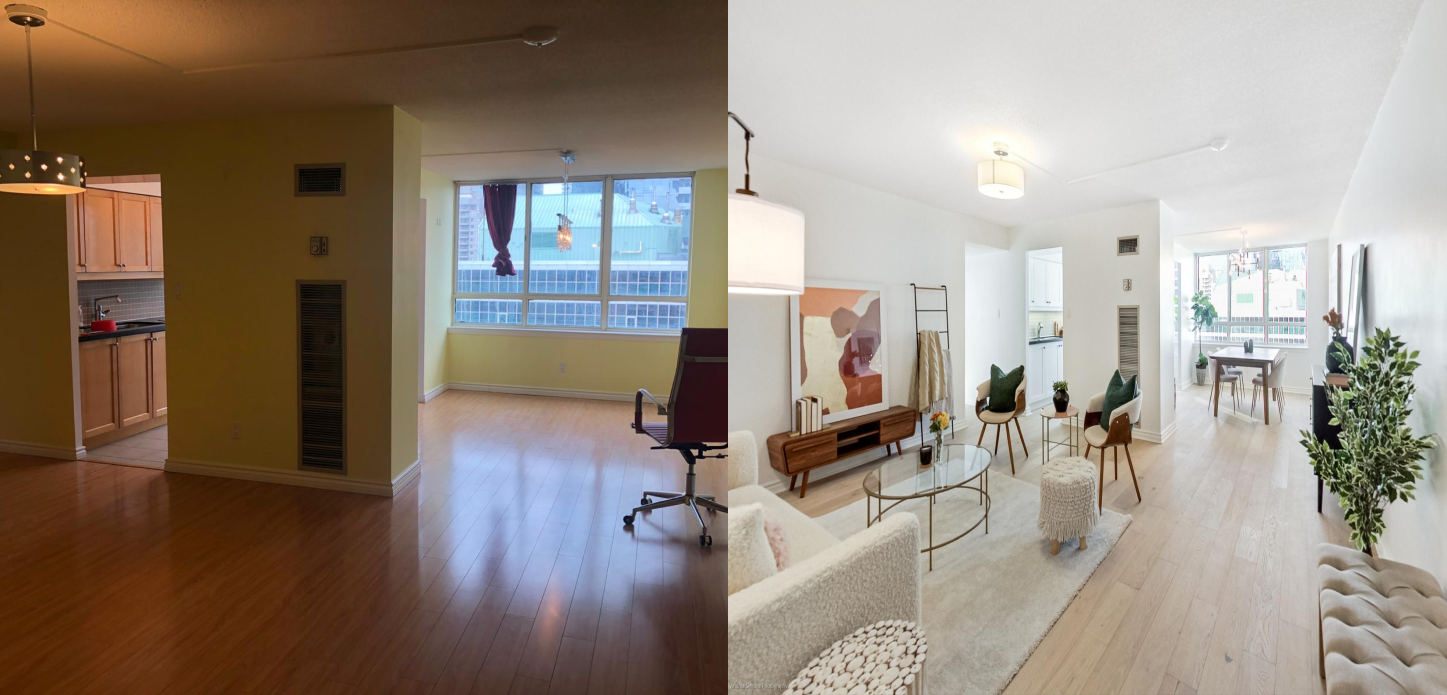 4. QUALITY MARKETING
One of our sellers said they were shocked to see their listing go live, only to see that their listing photos were taken with, presumably, their agent's smartphone. Do your homework when choosing your Realtor. Look through their old listings — do they meet the level of professionalism you would expect from your Realtor?
If you're listing a property with a half-million-dollar-plus price tag, you better ensure your Realtor is presenting it in the best possible light. Ask your Realtor for a full break-down on their listing services, including whether or not they will have your property professionally photographed and staged.

This identical unit at 20 Minowan Miikan sold for $87,500 less by sacrificing staging and professional photography.
5. USE A QUALIFIED HOME INSPECTOR
If you're going to have a home inspection done on your Toronto home, be sure they have the right credentials. The home inspection industry is only now beginning to implement proper regulations to protect consumers. The Home Inspection Act would require anyone performing a home inspection to be licensed and insured. Currently, there's no formal licensing required and just about anyone claiming to be a home inspector is able to do so.
One of the sellers we spoke with had had a home inspection done on their home when they bought it initially but the inspector never found any issues. "We didn't know we had structural issues so that became a problem when we accepted an offer [to sell] with a home inspection."
The Home Inspection Act went to legislation last year but will not be enforced until closer to 2020. Ask your Realtor for a referral for a qualified home inspector or look for one on the Ontario Association of Home Inspectors website for peace of mind.
6. FINANCIAL FORESIGHT
A good Realtor should be looking out for your best interests, not their own. One seller said they wish their Realtor had discussed the projected value of their property had they held it for a few more years. Rather than treating the sale of your home like a single transaction, your Realtor should be asking you what your reasons are for selling and getting a broader scope on your financial situation.
An experienced Realtor will assess the market and advise you on your best options and what you can do to benefit your financial situation. Depending on the state of the Toronto real estate market and what your reasons for selling are, they may advise you to hold your property a bit longer or perhaps you have more equity than you think and can leverage the equity you have — or what you will have — in your home to reinvest in a new property and start building a real estate portfolio.
There's a lot to know about selling your Toronto home and we always learn best from our mistakes. Hopefully the lessens learned by these six sellers will help ensure a smooth selling experience when you go to list your home. If you'd like to discuss your financial situation or are thinking about selling your home, book a call with us today.

ADD VALUE

ATTRACT BUYERS

SELL FASTER