Toronto Real Estate News | Hover or click over a community to see the local sale prices this month.
Toronto Real Estate Market Sales up 24.3% in July, Prices up 3.2%
Toronto's growth in sales this past month far outweigh new listings. This has lead to a further tightening of the Toronto real estate market as we move into what is typically a slower month — August.
New listings were down 9% year-over-year, sales were up 24.3% and prices increased by 3.2% year-over-year to $806,755. Tighter market conditions, increased competition — especially in the entry-level and higher density market segments — has lead to continue price growth
As we look to the Toronto Proper or the 416 we can see that Toronto's detached home market is the only Toronto market not realizing positive sales and price growth. Toronto condos are leading price growth up, 7.7% y-o-y, followed by townhomes, up 5.5% and the semi-detached market up 5%.As always though, we want to get local. Check out your local Toronto municipalities in the chart above.
It'll be interesting to watch and see what happens for the coming month of August. Typically a slower summer month for Toronto real estate, but we still have many buyers committed to their hunt this August. With Canada's recent decrease to its mortgage rates and ultimately the Stress Test rate — it'll be interesting to see what happens. But personally I'm expecting it to remain busy.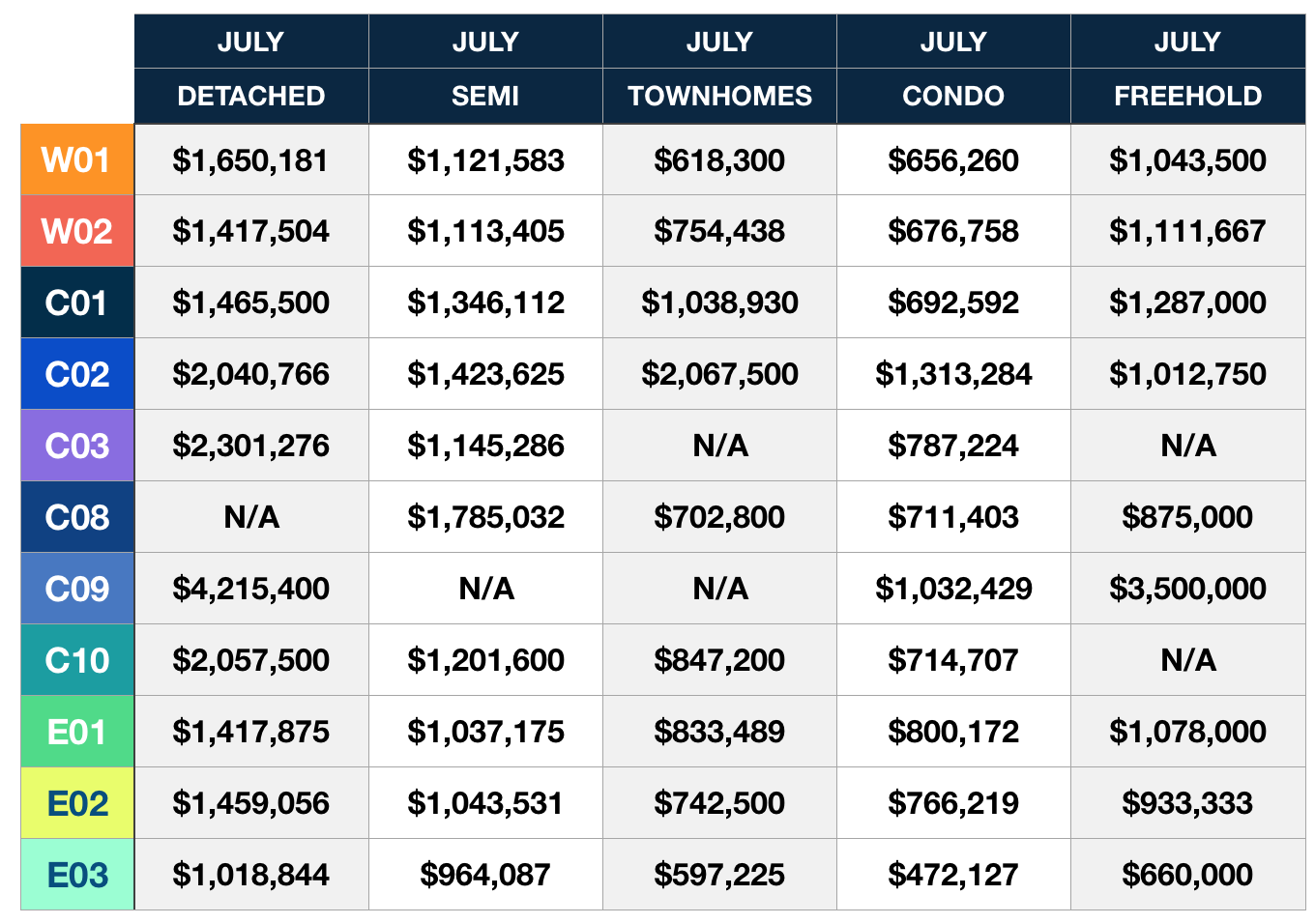 ARCHIVED TORONTO REAL ESTATE MARKET REPORTS