Toronto Real Estate News | Hover or click over a community to see the local sale prices this month.
Sales Up While New Listing Supply Remains Low
In December Toronto real estate sales saw an increase of 17.4% year-over-year. Many Toronto home buyers returned from the sidelines in the Spring of 2019 which lead to a recovery in sales activity for the latter half of 2019. While sales may have been up in December, new listings remained low, down by 2.4% y-o-y. Just like the previous months before, tighter market conditions translated into accelerated price growth.
In the Toronto Proper, detached homes lead December price growth up 19.5% year-over-year followed by condos up 10.3%, semi-detached homes 6.9% and townhomes at 0.4%
Expect Further Price Growth in 2020
As we put 2019 in the rear view, so too are the final impacts of the mortgage stress test and 2017's fair housing acts.
TREB's Chief Market Analyst urges buyers to expect further price acceleration in 2020 if there is no relief on the supply front. And, quite honestly, I don't see this happening in the near future. Toronto is continuing to build and sell new condos at an all time rate but it doesn't match the need for supply or the future expected immigration that will continue to put pressure on Toronto housing.
The average selling price in December 2019 was $837,788 – up almost 12% y-o-y ending 2019 on a very strong note.
2019 Average Prices Up 4% Over 2018
On a yearly basis Toronto home sales amounted to 87,825 sales up 12.6% from the decade low of 2018 and generally in line with the median annual sales results of the last decade. For calendar year 2019, the average selling price was $819,319 – up by four per cent compared to $787,856 in 2018.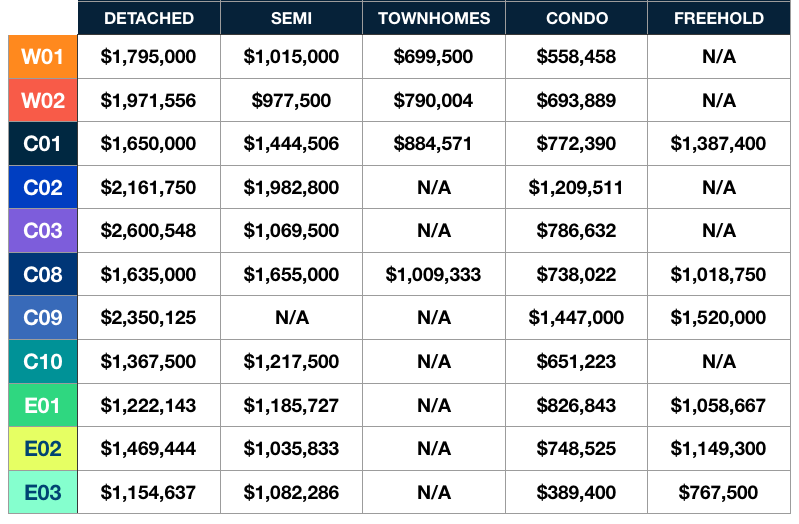 ARCHIVED TORONTO REAL ESTATE MARKET REPORTS