Toronto Real Estate News | Hover or click over a community to see the local sale prices this month.
All Home Types Experienced Double-Digit Gains in February 2020
Following January's unusually strong start, February 2020 home prices continue to see positive change. The TREB average home price now stands at $910,290 up 16.7% year-over-year. In the City of Toronto specifically, the average home price is up 17.7% y-o-y to $989,218.
All home types saw double-digit gains this month. Leading the price growth in Toronto Proper (416) are condos, up 18% year-over-year, followed by detached homes up 14.4%, and finally semi-detached homes and townhomes up 10.6% and 10.5% respectively.
Accelerated price growth is attributed largely to the ongoing competition between buyers. Buyers who lost in bidding wars in January are forced to be more aggressive with their offer strategies.
While February 2019 had experienced a ten year low in terms of home sales with only 4,982 transactions  we saw this turn around in February 2020 with sales up 45.6% for a total of 7,256 transactions. Though this number still sits below the 2017 record.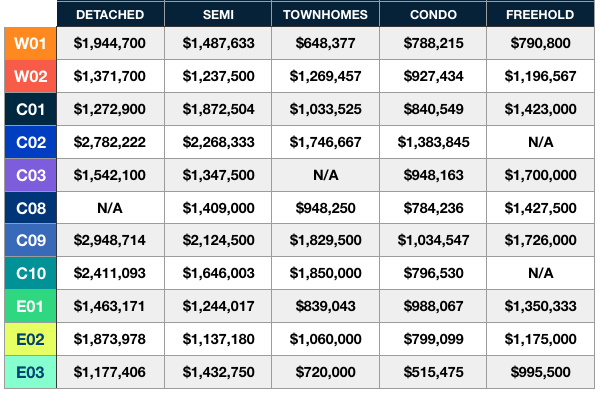 ARCHIVED TORONTO REAL ESTATE MARKET REPORTS