If you're planning on selling your home but know nothing about home pricing strategies, I strongly recommend that you consult a listing agent and get professional help! Take it from me (somebody with over two decades of experience in the industry) – working with an experienced realtor who knows the local real estate market like the back of their hand is invaluable. 
The real estate market operates in cycles. One key factor in setting the right listing price for your property is understanding what cycle you're operating in and its impact on current market conditions. If you understand and can identify these cycles, you can time your investments or sales to match them. 
It's as simple as that. 
Odds are – an experienced, local realtor is more finely tuned than you in noticing the ebbs and flows that regulate Toronto's real estate market. It's their job. They watch the real estate market with a hawks eye on a day-to-day basis over a number of years. Their experience operating in different market cycles over the years helps them determine the right pricing strategy for your property accordingly. They can help you recognize trends and use that information to predict how the market will respond to your property once it's listed!
I'll stop the rant now but you get the point. Let's get straight down to it. The rest of this blog is focused on helping you understand real estate pricing strategy, the psychology that goes into it, and a lot more! My goal is to give you an overview of some of the strategies that your real estate agent may share with you so that you're comfortable, confident, and able to make an informed decision!
Real Estate Marketing Starts With Setting The Right Price! 
Who Decides The Listing Price Of Your Property?
If you're using the services of a listing agent to help you sell your home, it's your realtor's job to assess the true value of your home, conduct a thorough comparative market analysis and recommend the appropriate asking price for your property! A little later on in the blog, I break down how your real estate agent may arrive at their recommended list price. 
On the other hand, if you're listing your property on the market privately, on your own, you're responsible for setting the listing price yourself. If you have no idea where to begin, again, I suggest that you look at comparable real estate sales in your vicinity, find out if you're operating in a buyer's market or sellers' market and use that knowledge to come up with an informed pricing strategy. 
If that's not your cup of tea, I strongly recommend that you work with a real estate agent that you trust to help you sell your home. I personally have helped handled many different types of transactions over the nearly two decades I have been an agent. I have facilitated over $500 million in real estate transactions, helping many sellers sell their properties above their asking price and in record time. If you need any help listing your property, just book a free call and we will break down our marketing strategy for your property! 
How To Sell Your Property For Above The Asking Price?
If you want your property to sell above the asking price, you need two things going for you. First, you need to put in some legwork to prepare your home for sale and market it aggressively to the right kind of home buyers. Next, you need the right pricing strategy — this can seriously make or break your sale. You need the right price off the jump. Toronto's real estate market is highly competitive. More often than not, if you get your pricing strategy right and your property shows better than other comparable homes in the neighbourhood, brace yourself for a multiple-offer situation!
This is why while pricing is an important piece of the puzzle, it's just one piece. When you're quizzing realtors to find the right partner for yourself, be sure to learn about their complete marketing strategy for your property – not just the pricing strategy! 
When you list with the Pierre Carapetian Group, we create a marketing plan tailored to your property. Our listing services include staging your property and having it professionally photographed. We also make your listing accessible and attractive by creating custom marketing materials, using social media and a large marketing network to ensure your property gets all the right attention.
How Does Your Real Estate Agent Know Which Pricing Strategy To Use & When?
Your real estate agent should study the local real estate market when preparing your pricing strategy – this means not just your city but your specific neighbourhood. A neighbourhood where listings are frequently getting multiple offers versus one where homes are taking 30 to 60 days to sell will warrant different pricing strategies.
Ultimately, when a real estate agent is determining how to price your home for sale, they are factoring in three things:
what are the current market conditions

how does your listing compare to others in the area

how long do they anticipate the property to sell based on the previous two factors
Understanding Market Conditions: Seller's Market Vs Buyer's Market
Toronto's real estate market is in constant flux. The pricing strategies you use should reflect the market conditions at the time. Whether you're operating in a buyer's market or seller's market primarily depends on demand and supply – which are further influenced by some seasonal and macroeconomic factors! 
Seller's Market
A seller's market is when there are more buyers than there are homes for sale, giving sellers the upper hand as demand and competition are high.
In a seller's market, you can get away by setting your list price slightly higher than the real market value of your property. But I strongly recommend that you go the other way. Set your price slightly below the fair market value to create a multiple-offer situation. Whatever approach you take, be strategic, and don't push your luck!
Buyer's Market
The flip side of this is a buyer's market which gives buyers the upper hand because there is a surplus of listings available and therefore more choice for buyers to negotiate in the market.
Selling in a buyer's market is tricky but this is where we excel! If your property shows better than other comparable homes currently listed on the housing market, you put yourself in a very strong position to negotiate with qualified buyers! I always like to say, "Only the best homes will sell in a buyer's market".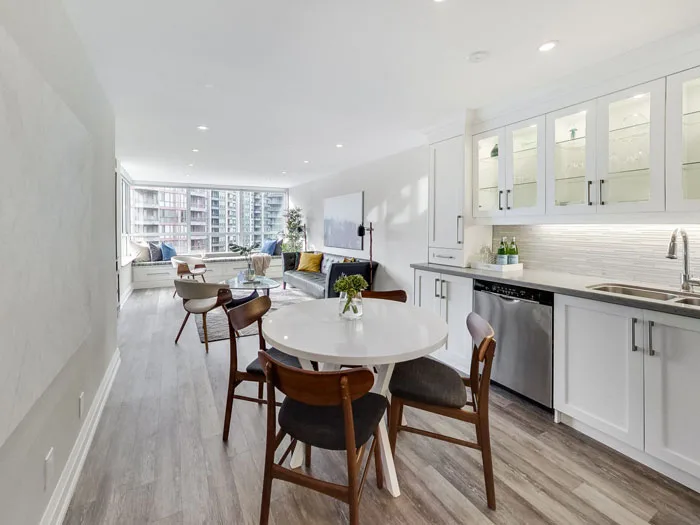 Is Now A Good Time To Sell Your Property In Toronto?
If this is the first time that you're looking at any chart representing historical real estate sales in Toronto, I'm sure you're delighted. At first glance, it looks like every year – barring the period between 1990 – 2000 – has been a good year to sell your property in Toronto. While that's partially true, it still doesn't give you the full picture!
As I said before, the real estate market operates in cycles. Toronto's housing market finds itself in a precarious position today. There's a clear mismatch in demand and supply which has led to an astronomical boom in prices making housing unaffordable for many Torontonians. If people aren't purchasing properties today, new properties aren't going to materialize out of thin air. Remember – it's all a cycle. Today's purchases fuel tomorrow's builds.
With all that said, if you're looking for exponential gains like the ones seen from 2015 to 2017 or between 2020 to 2022 – adjust your timelines because the next boom in Toronto's real estate market is 5-6 years away. You can buy a property in the meanwhile or hold your existing one as it gains equity over the next couple of years. Alternatively, if you choose to go ahead and list your property today, you will still get an amazing return on your investment. You just need to be slightly more patient and trust your realtor's strategy!
Understanding Real Estate Pricing Strategy & Psychology 
My Top 3 Home Pricing Strategies – With Examples
Pricing Below Fair Market Value
When To Use: Seller's Market
When it's considered a seller's market, a common strategy used by realtors is to price slightly below fair market value and withhold offers. Withholding offers means that any interested buyer is asked to wait until a specific date to present their offer. This offer presentation is typically held five to seven days after your property is listed on MLS.
This pricing strategy allows buyers to preview the listing and have their agent do their due diligence on coming up with an appropriate offer price, knowing they will likely be competing with multiple offers. This is also commonly referred to as a bidding war. However, not all offer presentations result in bidding wars.
The advantage to this pricing strategy, when done properly, is that you are likely able to sell in a short period of time and garner the best price given the market conditions.
Related: Art Of Winning Real Estate Bidding Wars: Learn How To Play To Win
Pricing Your Property At Fair Market Value
When To Use: In A Balanced Market
If the market is more balanced and listings are taking anywhere from zero to 30 days to sell, it's important to analyze the type of property you're selling. If your property is similar to the average home in your area, pricing it at fair market value with room to negotiate is a great approach.
However, if your house or condo has unique features or characteristics that distinguish it from the majority of properties in your neighbourhood, choosing to withhold offers may be your best pricing strategy. A property with notable features such as a large terrace, an extra wide lot, or a killer view may be seen as a rare offering and can attract multiple offers.
Your real estate agent should be confident in their reasoning behind their pricing strategy, using comparable sales in your area to justify their listing price. Their role is to defend that price and the integrity of your property.
Related: How Much is My Home Worth? Get a Free Home Valuation
Price Reduction Strategy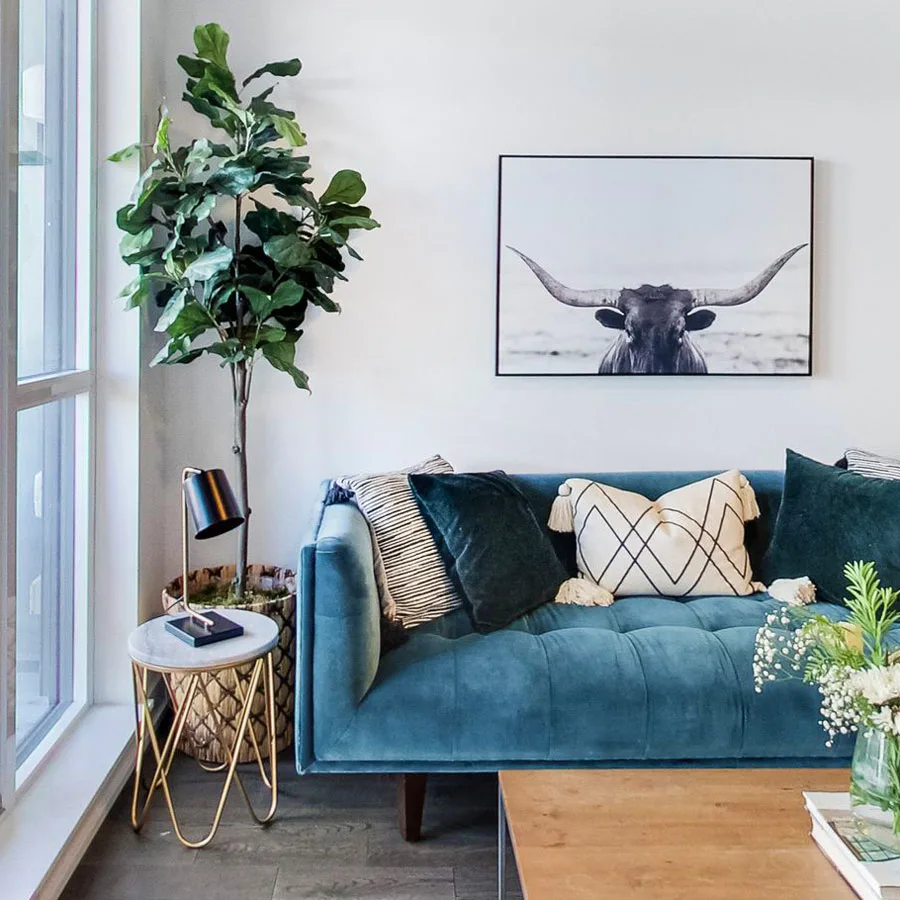 When To Use: If your property has been on the market with few showings for more than 30 days
While Realtors can't predict the future, a great agent should know how to react and when to react. If your property isn't selling, a new strategy might be needed and your agent needs to know when it's time to try something different.
If you're wondering how long to wait before reducing a house price, a good rule of thumb is if after 20 to 25 showings, or 30 days on the market, your property hasn't had any offers, it may warrant a decrease in price or change in strategy. Be mindful of the time of year as well. If it is the middle of winter, listings are known to sit on the market for longer and the expectation should adjust accordingly.
What's The Real Estate Pricing Pyramid Strategy?
The real estate pricing pyramid is an intuitive, flexible, and easy-to-understand pricing model that's used as a guide by newbies, real estate agents, investors, economists, and analysts all over the world. Strangely enough, despite its popularity, it's almost impossible to find the source of its origins.
You will find tons of iterations of this model on the internet. The basic fundamental logic on which the pricing pyramid model works remains the same. The higher the price of the property, the smaller the pooler of interested buyers and vice-versa. Analysts have added numbers and percentages to help people make informed decisions. But in reality, it's never that black-and-white.
How To Use The Real Estate Pricing Pyramid Model?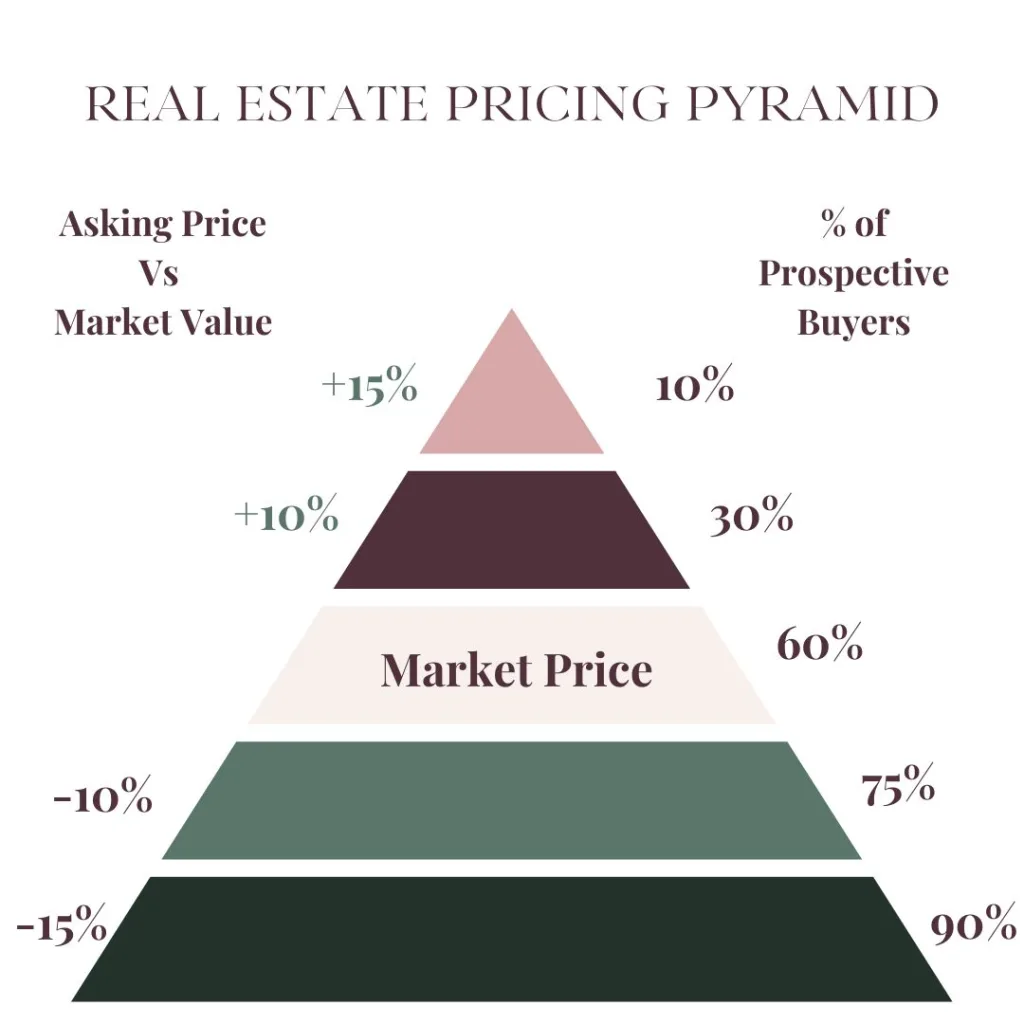 One of the reasons why the pyramid pricing model is so popular is because it's very easy to understand. If you're familiar with the real estate industry or have been doing some research for a while, you probably have it all figured out after just one look at the diagram.
But in case you have any doubts, let me break it down for you.
On the right-hand side of the pyramid is a % representing your pool of prospective buyers. On the left-hand side is a breakdown of your pricing strategy. Now let's see how this works in practice.
If you list your property at market price, you're potentially reaching 60% of prospective buyers who are actively searching to buy a property.
If you choose to go ahead and list your property at 15% under its current market value, you will reach 90% of prospective buyers. Should you go ahead and bump up your listing price to 10% under market value – your pool of prospective buyers drops by another 15%.
Similarly, let's say you're looking to list your property at 10% above its current market value. By doing so, you're potentially reaching 30% of prospective buyers who are in the market actively looking to buy a property. Bump it up to 15% above market value and your pool of prospective buyers falls further – captivating just 10% of the buyers in the market.
I do think there's some value in using the pyramid pricing model – especially for beginners who are trying to understand the market dynamics that regulate the real estate industry. However, I repeat – take the % with a pinch of salt. It's best to always consult with a real estate professional to get a better picture of what's really impacting home sales in your locality!
3 Real Estate Pricing Psychology Hacks To Help You Set Your Asking Price! 
Charm Pricing Strategy: You've already fallen for this 'charm pricing strategy' at some point in your life. It's known by many names – "left-digit pricing strategy", the "just-below pricing strategy" or the "odd-even pricing strategy" – but you will recognize it as the ".99" pricing strategy. The goal of this psychological pricing hack is to entice or "charm" buyers into seeing additional value in a product or service. Studies have shown that when given a choice between two products that cost $99 and $100 respectively, the majority of people will go for the $99 option though in reality it barely makes any difference.

A couple of studies have been conducted on the influence of charm pricing strategy in the real estate industry. Though the results are conflicting in nature, some studies show that using a charm pricing strategy can help you sell your property for a higher price!

While I don't personally use this strategy alone – I do think there's some worth in incorporating it into your overall pricing strategy – especially because of the way people tend to search for properties online. For example: if you've used MLS or any other property search website, you will see that most of these websites have filters such as "under 700K", "under 900K", etc. If you're listing a property for $700K, it might be worth listing it for $699K instead if that increases your reach targeting more qualified buyers!

Highly Precise Pricing Strategy: Sometimes when you list your property in a hyper-competitive real estate market like Toronto – you want your listing to stand out. Take professionally shot photographs, stage your property and do everything else in your power to prepare your home for sale. But what if you're just not getting people to click on your listing online? Yes, you can market it on other channels, put some ad dollars behind it and pray for the best. Or, you can look to play with your pricing strategy and instead of using round numbers that end in '000s' – consider playing with the numbers a little (not enough to impact the value of your home sale) just so that it catches somebody's eye online. For example: in many cultures, the numbers '7' and '8' are associated with luck. Instead of listing your $900K property for '$900,000' consider something like '$899,777'. 
A 2014 study conducted on the impact of precise pricing strategy on real estate negotiations found that this strategy results in a high final sale price and low discount percentage!
Prestige Pricing: This is a strategy that's used to signal the high quality and uniqueness of a commodity. It's very commonly used to market luxury goods. In fact, if you're selling a luxury condo or some other high-end property in Toronto, according to one study, you can use this strategy to help you increase the appraised value of your property as well.
Final Words
When it comes time to sell your home, you must be confident in your approach! You must give your prospective buyers reasons to be confident about their purchase. As the seller, it's really easy to lose yourself in emotions. It's your home, it's personal – you've built lots of memories and celebrated many milestones with your family and loved ones. It's important not to let your emotions dictate your sale. That's why it's important to work with a real estate agent that's capable of putting on multiple hats and making sound decisions while donning all the different roles.
Look for a realtor that's able to evaluate the situation emotionally and financially. Always, always ask your real estate agent for the reasons behind their pricing strategy, even if it seems lower than you might prefer. If you price your property too high, you run the risk of losing out on buyers and will, more often than not, wind up selling for much lower than had you priced it fairly, to begin with.
If you're selling your home this year, book a call with us to get a free home valuation. With our expertise in the Toronto market, you can trust we'll sell your home for top dollar and put your needs first.