Living in Toronto has so many benefits, from the incredibly diverse culture to never-ending events, a beautiful waterfront, delicious food… the list goes on and on. Once your love for Toronto has been established, you decide this is where you'll want to raise your family, but finding a home you can actually afford seems to be out of reach.
While semi and detached homes may be out of your current price range, allow us to tell you why urban townhomes may be the perfect solution for your family and your finances.
FINDING AFFORDABILITY FOR TORONTO URBAN FAMILIES
In Toronto as home prices rise, more and more buyers — individuals and families alike — have turned to condos, causing both the demand and the prices to soar. While this is good news for condo owners who have benefitted from the dramatic increase in their property values, those looking to buy feel like they've missed the boat.
The best way to find affordable Toronto real estate is to look to the up-and-coming neighbourhoods where property values are still low but signs of gentrification indicate positive growth is on its way.
Beyond finding property for sale that's affordable, if you're looking for family-sized units, that's a whole other challenge. With the average price per square foot in Toronto hovering between $900 to $1100, if you're in the market for a place with space, it can really add up.
URBAN TOWNHOMES ON THE RISE IN THE EAST
In our article, From East to West: Toronto Neighbourhoods to Watch in 2019 we offer up our insight on which Toronto neighbourhoods are expected to see big change. One such neighbourhood is Birch Cliff in the east end.
We're seeing a lot of redevelopment along Kingston Road. With its close proximity to the Beaches, it's a natural progression of gentrification. The area is already very residential and many of the pre-construction projects planned for Birch Cliff are urban townhomes or boutique condos to maintain the neighbourhood charm.
What's great about urban townhomes is that they are a great condo alternative, something more intimate but that doesn't compare to the price tag affiliated with semi-detached and detached homes. Pair that with the area already offering so much in the way of family-friendly amenities and the promise of future development, it's a no-brainer.
MOVE IN TO CLONMORE URBAN TOWNHOMES IN 2021
If you're looking for family-sized properties, the Birch Cliff neighbourhood is the most affordable opportunity Toronto has by far. Specifically, Clonmore Urban Townhomes is the best priced deal for those in the market for a family-sized home.
Clonmore Urban Towns is a collection of 118 modern urban townhomes that offer 3 bedroom, 2 bathroom floor plans with private terraces starting at $610 per square foot! That price is unheard of, especially for a property that is a mere 20 minute drive to the downtown core.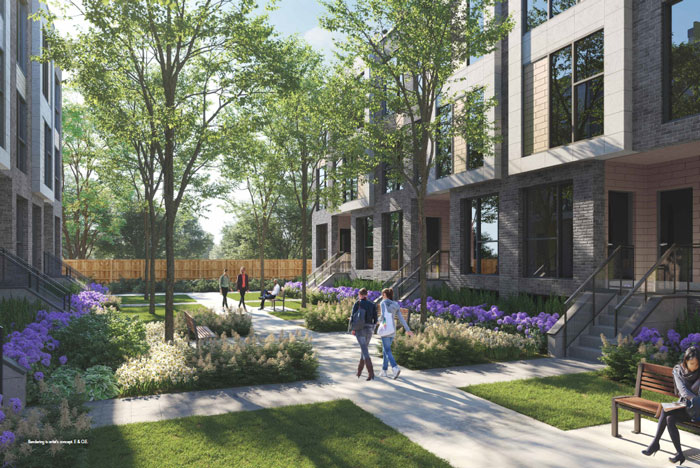 Register for Clonmore Urban Towns to see live inventory and floor plans

These stacked floor plans offer contemporary open-concept layouts with one bedroom on the main floor and the other two on the upper level. All three bedroom and four bedroom townhomes come with generous sized terraces; some even have a bonus balcony.
These pre-construction urban towns are perfect for those planning ahead or thinking about starting a family, they're expected to be ready by summer 2021. That means you can take advantage of the low purchase price and still have two years to save for your mortgage.
CLONMORE URBAN TOWNHOME PLANS
Clonmore Urban Towns has RAW Design taking lead on the architecture. Raw Design is known for other prominent pre-construction projects like Riverside Square, Fifty Seven Brock, and Merge Condos also coming to the Kingston Road stretch.
Along with the spacious sun-filled layouts, urban families are surrounded by thoughtfully designed urban landscaping including garden courtyards. Residents also have access to the Hub, the exclusive clubhouse with modern party lounge and alfresco dining area. A perfect place to host a birthday party or celebration.
The maintenance fees at Clonmore are completely reasonable at only $0.29 per square foot. Those fees go towards the year-round grounds keeping, building insurance, exterior window cleaning, and property management services. Even in a townhome that's 1000 square feet, you're only paying $290 a month. A fraction compared to downtown.
THE BIRCH CLIFF NEIGHBOURHOOD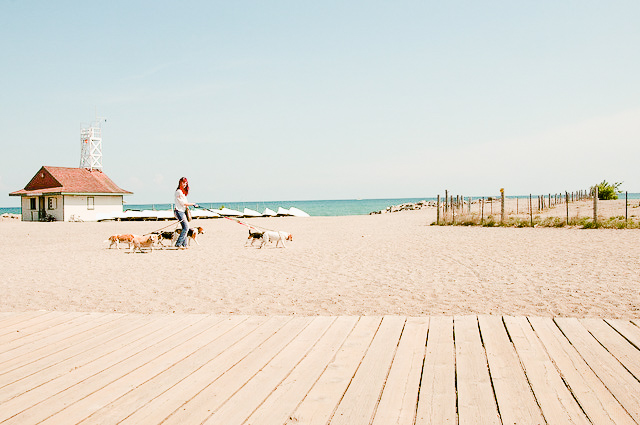 A mere 20 minute drive from the downtown core, the Birch Cliff neighbourhood is also surrounded by so much right where it is. A quick drive to the Beach, the Scarborough Bluffs, and Rosetta McClean Gardens will keep you in touch with nature.
For those with kids who love the extra-curriculars, the Birchmount Community Centre and Stadium and the Scarborough Gardens Arena are just a five minute walk away.
Let me end this by reiterating that you won't find this type of pricing anywhere else so close to the downtown core. If you've been waiting for a family-sized home that will still allow you to afford that family vacation — Clonmore Towns is the opportunity your been waiting for.
Register now to get access to live inventory or book a call with us to discuss the project further. This opportunity is a steal and won't be around for long!