There are so many incredible neighbourhoods in downtown Toronto, each with their own unique charm. For those young parents who are beginning to think about the best place to raise a family, you need to consider what is the best fit for your family's lifestyle. Today, we're putting the focus on five of our top picks for the best Toronto neighbourhoods for families.
1. RONCESVALLES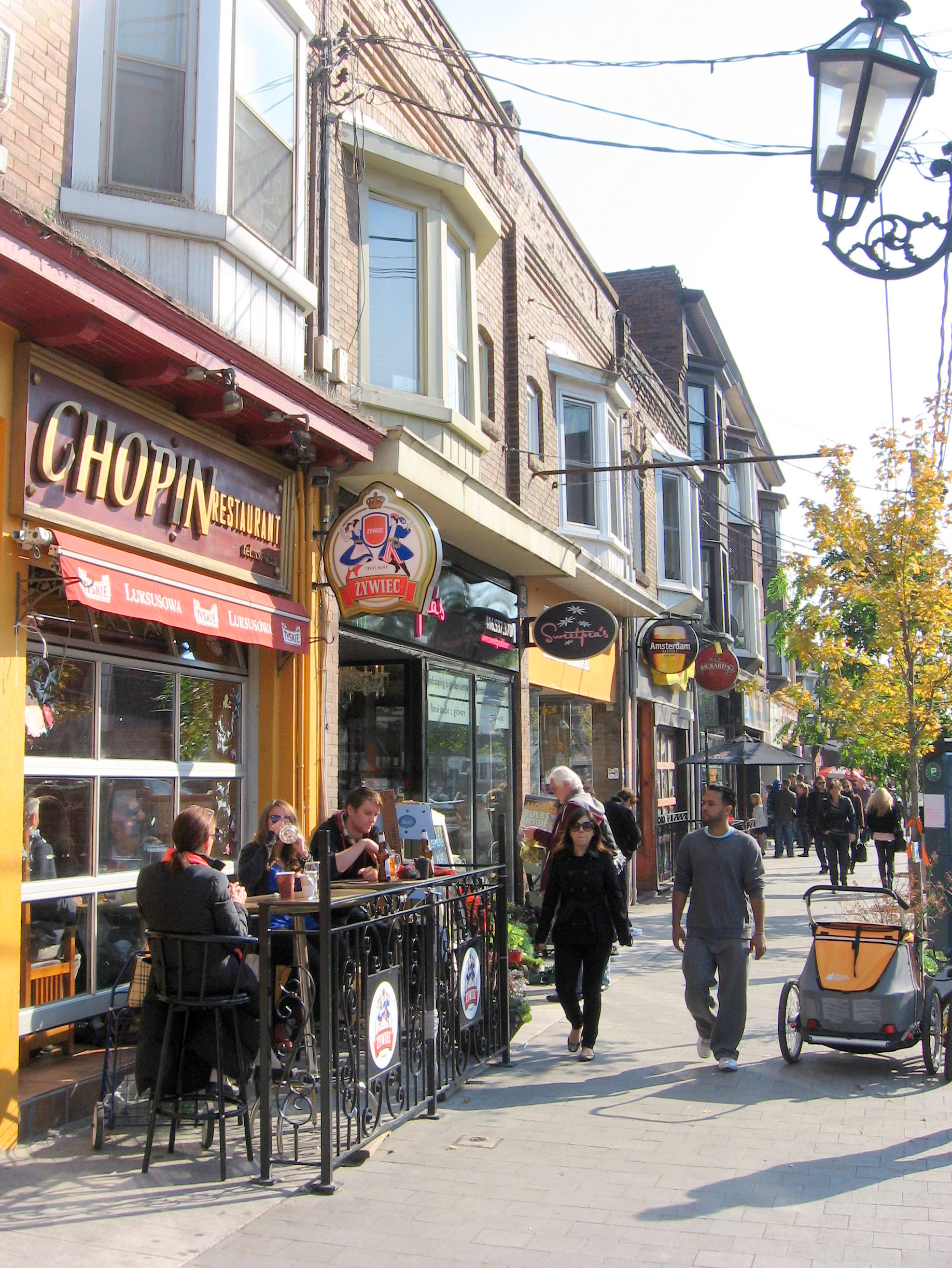 Roncesvalles has the charm of a small European town and is definitely a top contender for best neighbourhood to raise a family in Toronto. When you're here you immediately feel the sense of community; people walking their dogs or strolling down the main stretch of Roncesvalles Avenue with ice cream cones in hand.
Roncesvalles is home to lots of mom-and-pop shops and restaurants and the century-old Revue Cinema, which hosts lots of special events throughout the year. Nearby is Sorauren Park which has tennis courts, a baseball diamond and a weekly farmers' market. You're also a short stroll to High Park where you can picnic, take in Shakespeare in the Park or visit the High Park Zoo.
The schools in Roncesvalles are all closely knit, just like the neighbourhood itself:
Garden Avenue Junior Public School 7.6/10
Fern Avenue Jr/Sr Publci School 7/10
St. Vincent de Paul Catholic School 7.1/10
Howard Junior Public School 7.4/10
While the area is mostly detached homes, there is truly every home type available in Roncesvalles including hard-lofts and even historic church conversions.

Roncesvalles Home and Rental Prices:
Average Detached $1,714,526
Average Semi-Detached $1,316,955
Average 2 Bed Rental $2,816/month
Average 3 Bed Rental $3,500/month
2. BLOORDALE VILLAGE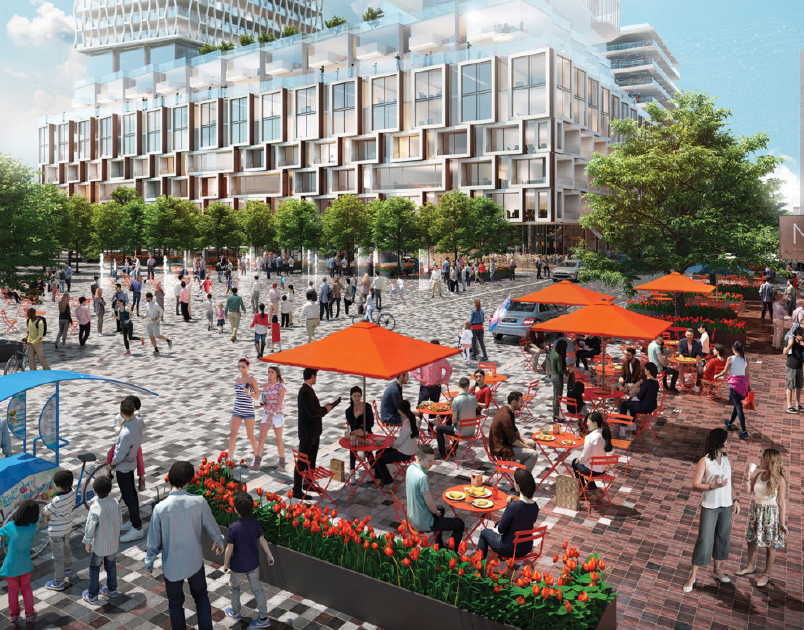 The neighbourhood of Bloordale Village is tucked in along Bloor between Brockton Village to the south and Wallace-Emerson to the north, the former of which is on our neighbourhoods-to-watch for 2019.
The schools in this neighbourhood boast very high ratings starting with Bloor Collegiate Institute at 7.7/10, Dewson Junior Public School with 8/10 and St. Sebastian Catholic School with a whopping 10/10, just to name a few.
Not only is this neighbourhood easily accessible by transit but you can spend the day exploring vintage shops and bookstores or take the family to Dovercourt or Dufferin Grove Park, both just a short walk from Bloor Street.
There are big plans coming to the corner of Bloor and Dufferin is getting a major face-lift in the coming years. You can expect some new parkland, new residential, retail and a community-centric area for public events, festivals and much more.
Bloordale Home and Rental Prices:
Average Detached $1,253,830
Average Semi-Detached $1,063,138
Average 2 Bed Rental $2,745/month
Average 3 Bed Rental $2,850/month
Related: Four Affordable Toronto Neighbourhoods with Good Schools
3. RIVERDALE/LESLIEVILLE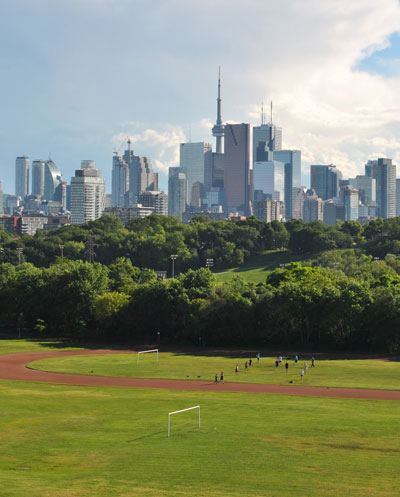 Just east of the Don Valley you'll find Leslieville and Riverdale — we've lumped these two popular east end neighbourhoods together because of their proximity and similar character. These two neighbourhoods have become a very popular destination for young families and it's not uncommon to see stroller gangs rolling down Queen Street East from shop to shop or in and out of local cafes or breweries — yes, breweries.
Some of the reasons these are among the neighbourhoods in Toronto for families is because they're in close proximity to the downtown and are still more affordable than some other Toronto neighbourhoods… though prices in Leslieville have been steadily climbing with its growing popularity.
Riverdale Park is one of the best parks in the city and has the best views, by far. With lots of place to run around and just across the bridge you'll find yourself at Riverdale Farm, home to all of your favourite barn yard animals. Along Queen Street East you'll also find Jimmie Simpson Park and to the north, Withrow Park, with some kid-approved playground equipment.
Just down the street from Withrow Park is a school of the same name, Withrow Avenue Junior Public School, which has a rating of 9/10. Other great schools in Leslieville/Riverdale include Pape Avenue Junior Public School (8/10), Franklin Community School (7.8/10), and Riverdale Collegiate (7.7/10).
Leslieville Home and Rental Prices:
Average Detached $1,513,393
Average Semi-Detached $1,162,161
Average 2 Bed Rental $2,783/month
Average 3 Bed Rental N/A
Riverdale Home and Rental Prices:
Average Detached $1,695,306
Average Semi-Detached $1,436,940
Average 2 Bed Rental $2,783/month
Average 3 Bed Rental N/A
4. THE BEACHES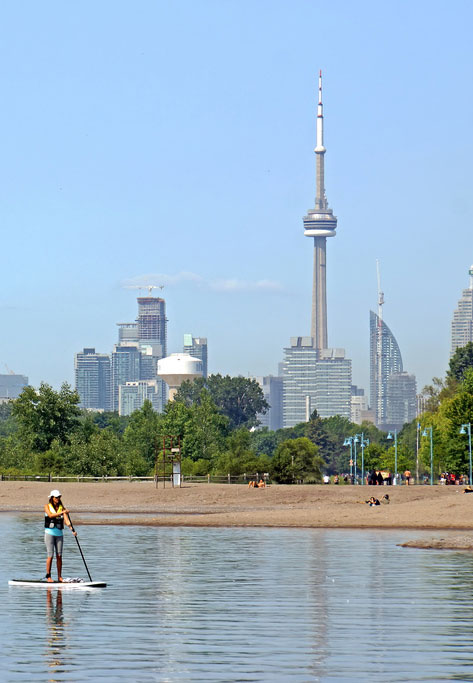 Further east along Queen Street you'll find yourself along the water in the Beaches. Living here you're able to escape the city hustle for something more tranquil. There is a great sense of community here and who wouldn't want to live close to the beach?
The Beaches is the perfect neighbourhood for those who like to be outdoors with lots of parks and scenic trails for those who love to bike or walk. The tree-lined residential streets here are the perfect setting to raise a family.
Queen Street East offers an array of local shops and amenities, including the Fox Theatre which hosts a weekly Movies for Mommies screening. Annual events like the Toronto Jazz Festival are right in your backyard, as well as Ashbridge's Bay, home to the annual Canada Day fireworks show!
There are quite a few schools in the area with St. Denis Catholic (7.2/10), Norway Junior Public School (7.3/10) and Balmy Beach Community (7.6/10) among the top rated.
Beaches Home and Rental Prices:
Average Detached $1,253,830
Average Semi-Detached $1,236,109
Average 2 Bed Rental $2,745/month
Average 3 Bed Rental N/A
5. EAST DANFORTH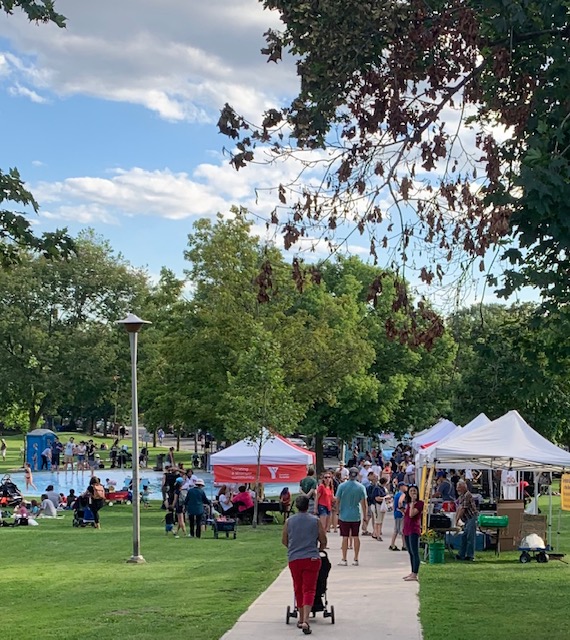 East Danforth has seen much transformation in recent years. More and more young families are buying homes here for their affordability factor. The neighbourhood is truly a great destination for those looking for the best place in the GTA to raise a family. In the warmer months you'll see kids playing road hockey or riding their bikes to one of the many parks in the area.
Stan Wadlow Park offers baseball diamonds, skateboard park, and pool. East Lynn Park is home to countless community events and offers a great splash pad for the kids just south of the Danforth which has so many great shops and restaurants.
The East York Civic Centre has a weekly farmers' market from May to October and is across the street from R H McGregor Elementary School. There are many top-rated schools in this very residential area of Toronto with Earl Haig Public School (8/10) and St. Brigid Catholic (7.8/10) leading the list.
This area is predominately semi-detached homes but continues to be one of the most affordable neighbourhoods to buy in Toronto.
East Danforth Home and Rental Prices:
Average Detached $1,715,526
Average Semi-Detached $919,000
Average 2 Bed Rental $2,816/month
Average 3 Bed Rental $3,500/month
*all home and rental prices based on TREB's 2019 Q2 Report