Not all investments are created equal and not all of Toronto's cranes are condos. With an expected 10 million square feet of office space coming to Toronto by 2024, it's evident that Toronto has become a popular place to invest, particularly among the world's leading tech companies. If you're looking for a reason to invest in Toronto real estate, look to Toronto's tech boom as proof that investing in the future of Toronto has real value.
INVESTING IN FUTURE EMPLOYMENT
Toronto has twice as many high-rise cranes as any other city in North America, but these cranes aren't just building new condos, they're also building new (much needed) office towers. To be honest, the two go hand in hand and is the reason why we're seeing so many mixed-used developments — those with both office and residential towers — across Toronto.
According to Robert Half Technology, the tech employment rate is growing four times faster than the overall employment rate in Canada. This tech job growth is most prevalent here in Toronto which recently ranked highest in Canada for tech jobs and recently jumped from fourth to third place among Canada and the U.S., solidifying our title as the 'Silicon Valley of the North.'
Just yesterday the Globe and Mail published an article on the Toronto Rental Crisis and how much demand there is for new rental inventory. With so many new jobs coming to Toronto and Toronto's vacancy rate still very low, there's a need now more than ever for real estate investors to bring condo rentals to the market. 
We're still in the early phases of this shift in our employment sector and investors can rest assured that with more jobs being created in the coming years, this will lead to a continued demand for residential real estate.
Related: Why It's [Actually] A Great Time to Invest in the Toronto Condo Market
In the past year we've had some of the biggest tech companies — most are likely on your smart phone — announce their move to Toronto. Here are six big tech companies who are investing in the future of our city:
AMAZON EXPANDS IN TORONTO
This past week Amazon announced their plans to build a new fulfillment centre in Scarborough which will employ over 600 full-time employees. For those looking for favourable investment opportunities, we've seen an increase in pre-construction condos along Kingston Road and the Birch Cliff neighbourhood. Read more in Where to Invest in Real Estate – There Value of East Toronto.
SHOPIFY PLANS TO DOUBLE THEIR EMPLOYEES IN TORONTO
Canadian company, Shopify, recently opened their new office space at the equally new King and Portland Centre downtown. This current office employs about 450 people but they've already signed on as one of the upcoming tenants at The Well development. They are planning to increase their Toronto employees to 1500 by 2022 when The Well offices are expected to be complete.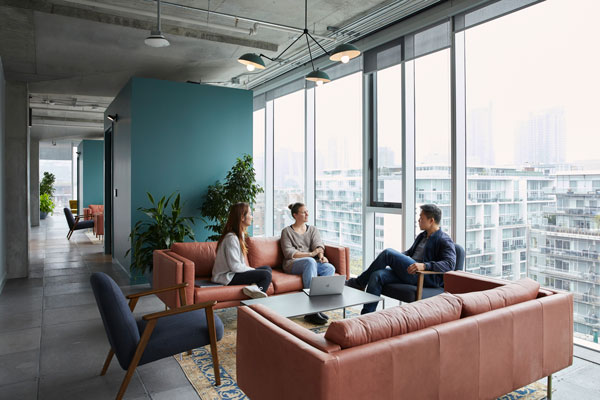 UBER IS INVESTING $200 MILLION OVER FIVE YEARS
Uber is opening their first Canadian engineering hub on Bloor Street East. Their new office will span five floors at the corner of Church and Bloor and will bring 400 tech jobs to Toronto. The ride-sharing app is working on further expanding their Uber portfolio right here in Toronto — next up is Uber Grocery.
MICROSOFT CANADA MOVING THEIR HEADQUARTERS TO TORONTO
Expected to be ready next year is the first tower of CIBC Square. It's here that Microsoft Canada will be moving all of their offices, currently scattered across the country, to this one central location.
Located at the base of Bay Street beside the rail corridor, the Microsoft Canada HQ will span four floors and will be easily accessible for commuters. CIBC Square will be home of the new GO Bus Terminal in addition to being adjacent to Union Station.
Last year in his announcement regarding their investment in Toronto, President of Microsoft Canada, Kevin Peesker, said "Microsoft will continue to be a committed leader in the development of Canada's human capital, technological advancement and innovation capability."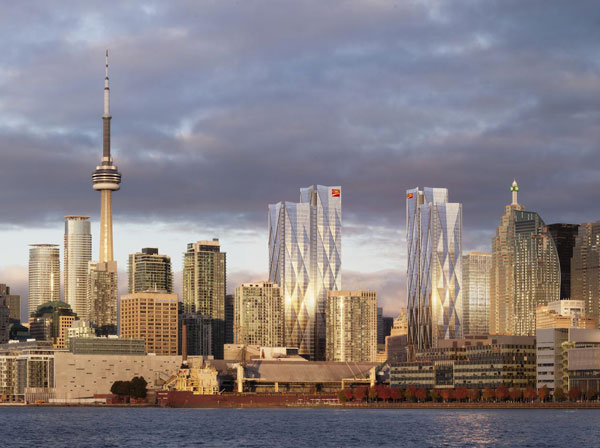 Related: Toronto's Growing Tech Industry is Affecting the Commercial Real Estate Market
NETFLIX RECOGNIZES THE VALUE IN TORONTO
Earlier this year Netflix announced that they are creating a dedicated production hub right here in Toronto. It's no secret that Toronto has become a hotspot for many filmmakers, often serving as the proxy for many American cities on screen.
Netflix will be leasing production space at Pinewood Studios along the Portlands, which is Toronto's largest purpose-built studio, and Cinespace Studios in Etobicoke. Two Oscar-winning films, Shape of Water & Chicago were both created in Cinespace.
Following the Netflix announcement, Ontario's Minister of Tourism, Culture and Sport said: "Today's announcement demonstrates that Ontario is now one of the most attractive places in the world for investment. We are creating an environment for job creators and workers to thrive, including in Ontario's industry-leading film production sector."
GOOGLE WANTS TORONTO TO BE AN URBAN INNOVATION HUB
Last but not least are Google's plans to move their Canadian headquarters to Quayside, part of Sidewalk Labs' proposed Smart City. The controversial Smart City and IDEA District is one that, if approved, could be a significant opportunity for Toronto to prove itself as a leader in urban innovation.
In addition to their Canadian HQ, they also have plans to develop a non-profit Urban Innovation Institute that would bring over 10,000 urban innovation focused jobs. We'll have to stay tuned for more on the evolution of this development.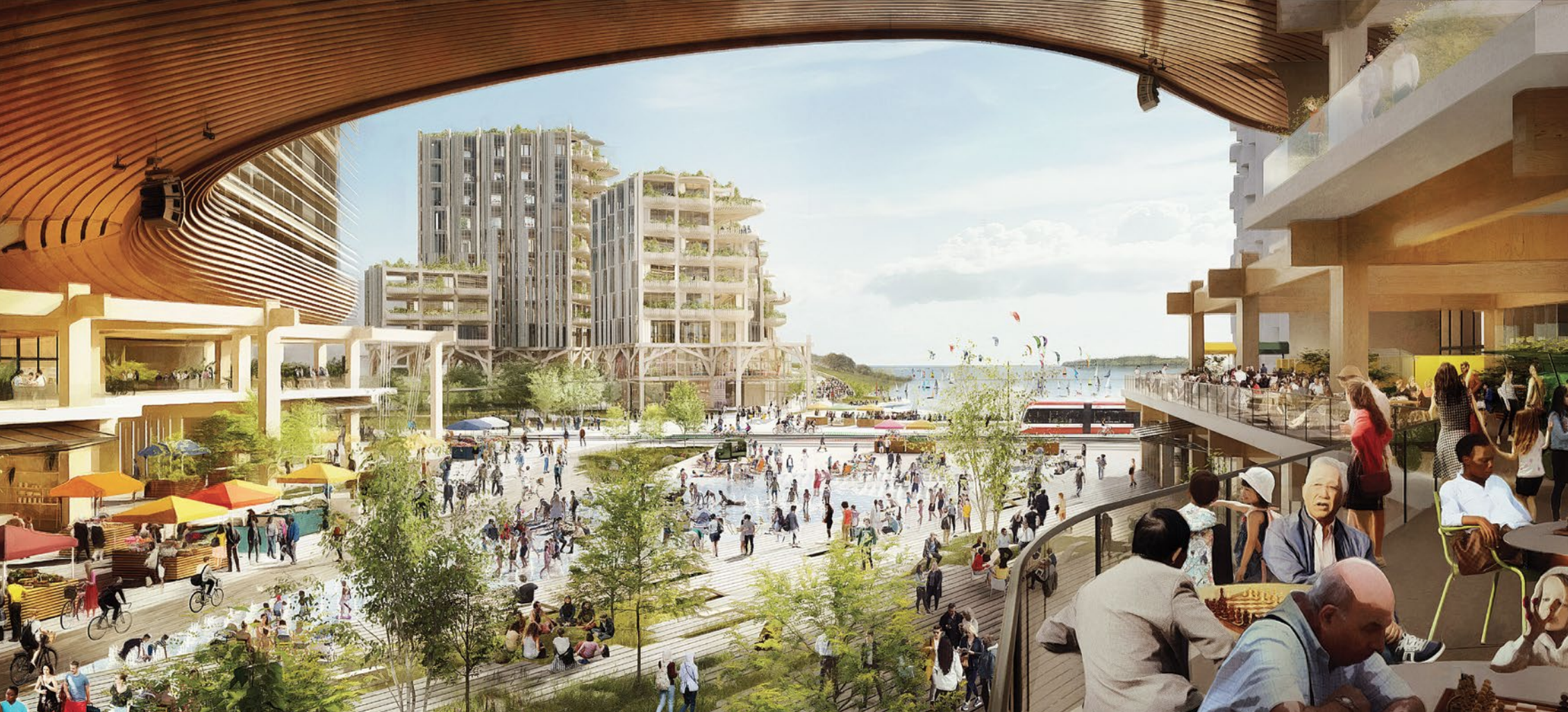 Related: East Harbour Toronto To Become New Employment District
WHY GLOBAL COMPANIES ARE INVESTING IN THE FUTURE OF TORONTO
Since 2013, we've added over 81,000 tech jobs in Toronto and we can see from the list of tech giants above, that the number is on the rise. As the 'Silicon Valley of the North' there are many reasons why investing in Toronto is so appealing.
Beyond the far more central location compared to that of San Francisco, Toronto has a lot of value for international companies because of our lower dollar, this equals savings and lower wages for highly skilled workers.
According to Workopolis the average tech wage in Toronto is $62,400 compared to the $123,200 salary of those working in Silicon Valley. Companies that set up shop in Toronto could save close to 50% on wages. It's important to note that these lower wages are not an indication of our subsidiary talent. Quite the opposite, Toronto is attracting global tech companies because we have lots of people with extraordinary talent.
If you've been on the fence about whether or not investing in Toronto real estate is a smart decision, when you're thinking like an investor, you're thinking of the future. What future developments will influence my investment? With so many developments in the works for Toronto, investing in real estate now means you are able to buy when prices are still low; because if there's one thing we know for sure, it's that prices will be more expensive tomorrow.
There's no sign of Toronto's growth and popularity slowing down, so if you're ready to invest in your future wealth, invest in Toronto real estate.