A market is called a market because, well, it fluctuates — forever. Therefore, if you're looking for the 'perfect' time to invest in Toronto's real estate market – specifically the condo market – it will never come. But if you're looking for a healthy, stable market to invest in, with great growth potential then, you might consider investing in Toronto's condo market — especially since I believe that it's primed for profit.
Property owners in Toronto are well-funded. If you haven't figured it out yet, now is the time to do so. You won't find this in any other condo market report as most agents assume that you already know the basics. A market with well-funded investors means it is filled with buyers that are not over-leveraged to the point where changes in the interest rate or the market will force them to have to dump their assets and take a loss. Well-funded means they have a backup plan and they are in the property game for the long haul. 
This is why despite all of the chaos surrounding the real estate market over the last year or so, sellers' prices never dropped below 2020 levels. Home buying or investments in real estate in Greater Toronto Area (GTA) may have been temporarily stalled, but they certainly haven't dropped dramatically. 
Despite all the local news reports contradicting me, I strongly believe that now's still a good time to invest in Toronto's condo market. The rest of the blog talks about the fundamental reasons driving my belief.
Investing In Toronto's Condo Market: What's Your First Reaction?
You've saved some of your hard-earned money. You're aware of all the benefits of investing. But you're a total noob in the world of investing. One of the first questions that you probably ask yourself is, 
"What type of investment would yield a great return right now?" 
Well, ask me the same question – and Toronto's real estate is my evergreen answer! Today, right now, it's actually a great time to buy a condo in Toronto – specifically for investment. 
In the past few months, I've heard plenty of negative rumours about investing in the "Greater Toronto Area" led by local news headlines with BS interpretations of the market stats making educated people question their investment strategy. The media attention has definitely sparked worry and even a bit of fear in those who've [rightly] invested a good portion of their life's savings into Toronto real estate. I am not surprised if you're one of those investors who fell prey to the ill-informed reports about investing in real estate in Toronto and are hence treading the market carefully keeping high borrowing costs in mind. 
As always though, I'm here to flip the script a little – with my honest broker opinion. I've spent the last 14+ years immersed in real estate. I live, breath and, of course, sell real estate. I know the Toronto real estate market better than any news reporter spouting ill-interpreted facts. And let me tell you, as of late they have definitely been ill-interpreted!
If you're looking for the best condo deals in Toronto book a call here to discuss what exclusive deals we've negotiated and what pre-construction projects we've got in the pipeline.
 Is It A Good Time To Buy A Condo In Toronto in 2023?
Despite high borrowing and carrying costs for the short term, 2023 is a great time to buy a condo in Toronto. The government is continuously announcing new regulations and bylaws to govern the buying and selling of real estate in Toronto – you can expect these regulations to favour buyers more than investors.
Re-iterating my interpretation of the market is Jason Mercer, TRREB's Chief Market Analyst, who goes on to say, "Condo apartments remain an important segment of the market. They are the key entry point for many first-time buyers. Investor-owned condos are also an important source of rental supply in many parts of the GTA. As immigration into Canada continues at a record pace for the foreseeable future, the GTA will welcome many new households. This should see the demand for condos, in both the ownership and rental markets, strengthen moving forward."
Long story short – there are a number of reasons why I think it's a good time to buy a condo in Toronto in 2023. That was the gist of it – we will now go through a more thorough investigation.
Key Toronto Condo Market Stats As Of 2022, Q4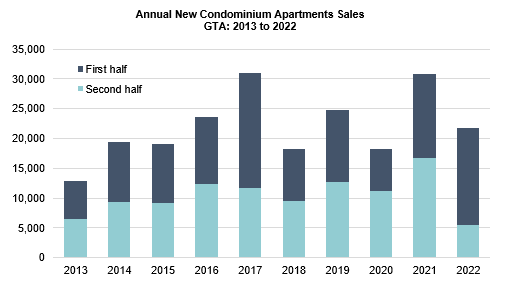 Source: Urbanation's Toronto Condo Market Survey
Total condo apartment sales dropped by 54.1% compared to 2021 Q4 (TRREB)

No change in the average selling price of condos compared to last year (TRREB)
With listings down, sales will also naturally be down. As the interest rate continues to hike, more and more buyers are sidelined. In a competitive market – only the best properties end up selling quickly – accounting for the massive increase in days on market for condo apartments listed.
New condominium listings fell by 14.3% y-o-y (TRREB)

Sales to new listings ratio down 41% y-o-y (TRREB)

Days on market for condo apartments listed up by 50% i.e 27 days vs 18 days y-o-y (TRREB)
Likely due to dramatically increasing prices, renters decided to stay put! The vacancy rate remains low.
Total condo units listed for rent are down nearly 12% y-o-y (TRREB)

Condo apartment vacancy rate in GTA at 1.6% (TRREB)
Why Should You Invest In Toronto's Condo Market?
Because of the opportunity to earn profits – and I'm not just saying it! As you can see from the chart below, I was able to generate double-digit growth through real estate investments for me and my clients! Despite what you read in the newspaper, all of my condo investments weren't just holding strong, they were seriously gaining value – even during the housing market crash.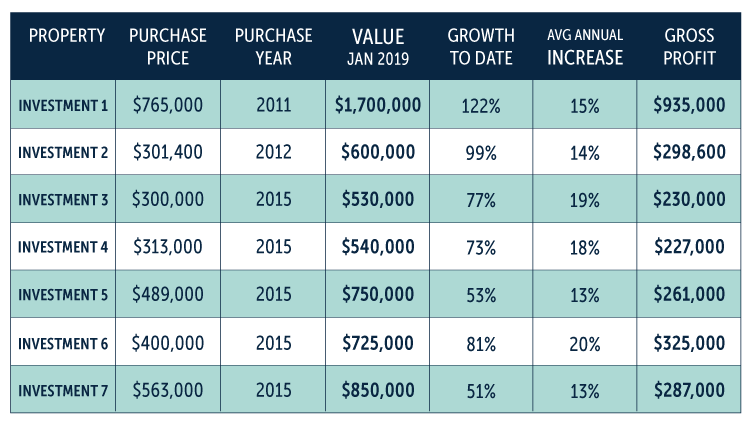 How Much Do Condos Appreciate In Value In Toronto?
Historically, on average Toronto condos appreciate by 4-5% growth per year. But the investments I select, typically outperform the historical average. I am not trying to blow my own horn – just trying to educate you about what's really happening in the market today. My condo investment strategy is slightly different from the average investor buying a condo in Toronto for investment — or the average realtor, but that's a conversation for another day.
One key takeaway from my portfolio is that holding investments long-term is the best way to make serious gains. And as I've said before, if I wouldn't personally buy it, I wouldn't recommend that you purchase it either. If you'd like more on that you can find my Complete Guide to Buying a Condo in Toronto here or you can book a call with me or one of my team members and we'll guide you on how to make profitable investments in Toronto's condo market.
The pre-construction market has been a go-to strategy for investors and many real estate agents looking to turn a quick profit. On the market today are many pre-construction buyers in hot water, offloading their assets at cost. One thing I'll mention about our Brokerage is that we don't have one single buyer looking to offload. I won't sell you what I wouldn't buy myself and I always have your back. This is no more apparent than in today's market.
Circling back to the 'why' – below are about 10 different reasons highlighting why I'm so optimistic about investing in Toronto's condo market: 
Toronto Housing Prices Will Remain High
As mentioned above, an especially crucial aspect of investing in real estate in Toronto right now is that we don't expect Toronto prices to drop dramatically. The Toronto real estate market saw the first slowdown in sales that it has seen in eons all thanks to good ole government intervention and an extra bit of media fear-mongering.
For the last year all we've heard is some variation of "the prices don't make sense with income," "Toronto is overbuilt," "but, the bubble." Although we did see a temporary slowdown, things are once again moving strong. The changes that we saw in the market were based on fear; they were not a symptom of the fundamentals of the market.
Sales may be down (and in February of 2023 they were actually up slightly), but that's not affecting overall market prices. Properties are in fact selling, prices are holding, and the pace has begun to pick up as fear has started to subside. With the market already being on the rebound, it's actually a good time for investing in real estate in Toronto.
The prices of the detached, and even increase the semi-detached, markets are still quite unattainable for many home buyers. With home prices remaining high, the resale condo market will continue to be hot as it is an affordable home alternative for would-be buyers.
Fair Housing Plan Changes
Not all of the Fair Housing Plan changes had their desired effect. In the fall of 2018, Premier Doug Ford amended the Rent Control Act giving both renters and investors what they need. By lifting rent control on new units, investors can rest assured they are protected against rising interest rates and have the ability to offset the increase in carrying costs, should they need to.
Ultimately, investments in real estate in Toronto are needed right now as the city needs investors to continue to contribute to the rental inventory so that prices will stabilize. Until the market levels out, renters are still able to find rentals that are protected under the Rental Tenancies Act.
The Toronto rental market was previously described as "hot" and "out of control" and despite the introduction of the Fair Housing Plan in mid-2017, little progress was made to curb rising rental prices. The planned rental developments by RioCan and Allied Properties cite in this article in The Globe and Mail that rent control was the reason why REITs converted 133 planned rental units to condos at the Kingly development in Toronto. The report is the first to measure the impact of extending rent control by tracking the conversion of planned apartment projects to condos.
Lack Of Supply In Toronto's Housing Market
A critical factor that has been turning the tide in favour of investing in real estate in Toronto, especially condos, is the scarcity of housing. As mentioned above, the demand will continue to outweigh the supply, and on top of that – Toronto condo vacancy rates are expected to remain low. These low vacancy rates will continue to create bidding wars amongst would-be renters and are actually driving Toronto condo rents up.
Vacancy Rates Are at an All Time Low
Despite the good intentions of the Rent Control Act, Toronto has recognized increasing rent due to the low vacancy rate and heightened rental competition. Renters are out-bidding each other and are going so far as offering an extra month or two of rent upfront in cash to secure the property they desire.
Below, we show you the numbers for two condo units in The Carlow,1190 Dundas Street where two nearly identical units were rented within a month of each other, and the latter rented for $200/month more than the first – a 7% increase.
First Unit: 1201 – 1190 Dundas St E, Toronto |2 bedroom, 2 bath, and parking
Second Unit: 612 – 1190 Dundas St E, Toronto | 2 bedroom, 2 bath, and parking
Due to the crazy vacancy rate – renters have been left chomping at the bit to find an apartment. Landlords are likely to get what they ask — assuming what they are asking is reasonable!
Would-Be Homebuyers Side-Lined
Over the last year or so there have been serious fluctuations in sales activity, whether it is with regards to investing in real estate in Toronto or buying a home for residential purposes. The Fair Housing Plan, tighter lending policies, and rising interest rates have quite dramatically contributed to this. All of these changes have actually made it harder for buyers, especially first-time buyers in downtown Toronto, to purchase. A number of purchasers have either been completely side-lined or found themselves looking at more affordable options, namely, buying a Toronto condo/townhome or moving out of the city.
More important, though, is the stand-off we saw between buyers and sellers this past year. After dramatically increasing interest rates, buyers felt they deserved a 'deal' but sellers refused to drop their prices. Instead, a lot of sellers pulled their properties and decided it just wasn't the time to sell. The fact that most sellers weren't willing to 'drop their pants' is a clear sign of a well-funded and stable market. If the current market isn't going to force their hand, nothing will.
With home prices still quite high, and increasing competition with freehold properties, the Toronto condo market will continue to be the affordable alternative. Just this past week we've begun to see the condo market pick up for the first time since rate increases. This comes on the heels of the housing market as it has begun to pick up steam over the last few weeks. The demand for condos will continue and prices will continue to rise. There's no doubt about it. But those who've already bought, can sit back and benefit from the promising Toronto condo appreciation.
Very High Demand for Commercial Real Estate
Toronto has the second fastest-growing downtown office market in North America. The demand is high and the vacancy rate is at an all-time low. This has companies paying top dollar when any space becomes available — the competition is fierce. Toronto's commercial real estate market has attracted several high-profile tech companies in the past year including Uber, LG Electronics, and Microsoft.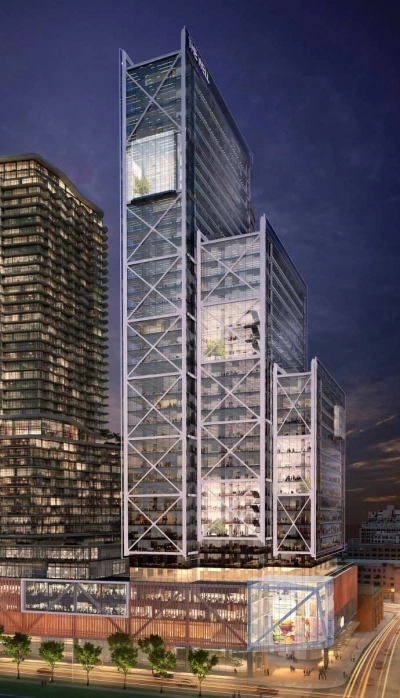 Shopify, who already has several offices around Toronto, will be one of the lead tenants in the new development at Front and Spadina, The Well. Microsoft will be moving its Canadian headquarters to the CIBC Square office development currently under construction at 81 Bay Street.
Industrial spaces are commanding even higher prices with a record-breaking year-over-year increase of 9.3%. Investing in commercial real estate may cost more upfront compared to some other real estate investing avenues but the equity gains and rent roll you can achieve with this type of investment are so worth it.
One recent report from Real Estate News Exchanges (RENX) says, "Landlords can pretty much name their price for vacant space, as competition between tenants is fierce." RENX points to significant employment growth, the emergence of co-working spaces, an increasing global presence as a technology hub, and a growing preference for the urban live, work and play lifestyle as major factors in this trend.
Stringent Lending Guidelines
Toronto property owners are extremely well-funded. Canada's stringent lending guidelines only allow very qualified people to purchase the property. They have to jump through a number of safe guards before a bank will lend them money. This ensures that the market will not destabilize because buyers were poorly funded, rushed the sale, and accepted a low purchase price. This would affect their neighbours and vice-versa
Lending practices here are quite strict and it's contributing to the rising home prices which, makes investing in real estate in Toronto harder, which in turn is keeping people out of the market longer. This will lead to would-be purchasers being forced to rent for a longer period of time than if it were easy to break into the Toronto housing market.
Stable Toronto Real Estate Market
Record immigration, stringent lending guidelines, and a growing population are among a few of the reasons the Toronto market is so stable. Toronto is a world-class city but compared to other world-class cities in the U.S.— and frankly, anywhere in the world — you're paying less per square foot. It's kind of like you're getting a deal.
Canada is the fastest-growing country in the G7 and it's no wonder, we just ranked number one in the world for quality of life. The Toronto Region's population base, in particular, is one of the fastest growing in Canada. Toronto has more than twice the proportion of recent immigrants (8.4%) as Canada (3.5%) with approximately two million more expected by 2023. Adding to the trend is Canada's low dollar and high quality of living (16th in the world) making Toronto an ideal home for migrating foreigners.
One Of The Most Liveable Cities In The World
Toronto is emerging as a "leading global city" in the eyes of many business leaders worldwide, and it will only continue to grow in influence going forward. Every year, the Economic Intelligence Unit (EIU) publishes a report on the most liveable cities in the world.
This report ranks cities on a number of factors like: stability, healthcare, education, culture & environment, and infrastructure. It's a very comprehensive and reputed report. In the 2022 Global Liveability Index, Toronto places 8th – behind Calgary (3rd) & Vancouver (5th) – the two other Canadian cities to make the list. Large upswings in innovation, strong governance, sound economics, and a strong focus on personal well-being have all contributed to Toronto's growing popularity.
Extremely Low Delinquency Levels
At this time we're experiencing considerably low — if not an all-time low — delinquency levels — mortgages left unpaid for 60 days or more — as they have dropped to 0.56%. This means there are very few people defaulting on their mortgages as buyers in Toronto are well-funded. This trend is also expected to continue as Canada has introduced more stringent lending guidelines and has been seriously considering implementing the Stress Test for all buyers.
Highlights Of Investing In Toronto's Downtown Condo Market
What's Going On In Downtown Toronto's Condo Market?
Toronto's downtown condo market is stable and primed for profit. Over the last few months, I've spoken to countless Torontonians who have been given the completely wrong impression about investing in real estate in Toronto — specifically, the condo market in downtown Toronto.
Here's what's really happening in Toronto's downtown condo market (C01 & C08):
One-bedroom and one-bedroom + den – the most popular property type in Q4 2022 accounting for nearly 55% of all condos sold in downtown Toronto

All condo units – from bachelor to 3-bedroom units – are currently trading above their median price

Most condo units sold in Q4 2022 were priced between $600,000 – $700,000.
Downtown Toronto Condo Market Prices [C01, C08 & E01]
In terms of investing in real estate in Toronto, buying a condo would make sense from an economical point of view. When we look at condo prices in Downtown Toronto we must look at local data, and the areas we will actually be buying a Toronto investment condo in. We aren't concerned about condos in Mississauga or Brampton because if we add this to the data, it will simply be skewed. We want the best comparable data to be that of the areas we will be investing in. And since this blog is about investing in real estate in Toronto, or specifically buying a condo for investment purposes, we need to take a look at the average condo prices in downtown Toronto, specifically the C01, C08, and E01 municipalities. (Click here for reference map)
Average Condo Price for C01, C08 & E01 Q4 2016 = $556,814
Average Condo Price for C01, C08 & E01 Q4 2017 = $609,614
Average Condo Price for C01, C08 & E01 Q4 2018 = $661,501
Average Condo Price for C01, C08 & E01 Q4 2019 = $762,418
Average Condo Price for C01, C08 & E01 Q4 2020 = $702,155
Average Condo Price for C01, C08 & E01 Q4 2021 = $800,012
Average Condo Price for C01, C08 & E01 Q4 2022 = $777,938
Average Price Growth for C01, C08 & E01 from 2016 to 2022 = 39%
This is some KILLER growth! Our clients (myself included) who have invested in the Toronto condo market have earned an extra 39% on their Toronto condo investments in six years! If you have the means to do it, investing in real estate in Toronto by buying a condo really is one of the best decisions you can make!P