Time and time again the question is asked: where to invest in real estate? With countless investment opportunities hitting the Toronto market each month, it can be challenging to know where the real value lies. While each and every project has its own unique incentives, we're putting the spotlight on East Toronto and why both buyers and investors alike are moving east.
LOWER PRICE FOR INVESTORS
With most Toronto condo projects typically launching at $1000 per square foot or higher, it seems that the east end continues to be the more affordable option. This past year we had several condo projects launch along Kingston Road and the Birch Cliff neighbourhood, many of which were priced as low as $620 per square foot up to $1000 per square foot.
When you're looking for investment opportunities, there are projects like Merge Condos which has current inventory priced as low as $803 per square foot for a one bedroom or Clonmore Urban Towns which has three bedroom towns with terraces in the $600 to $700 per square foot range — perfect for investors or first time buyers. These price points just aren't available in the downtown core these days.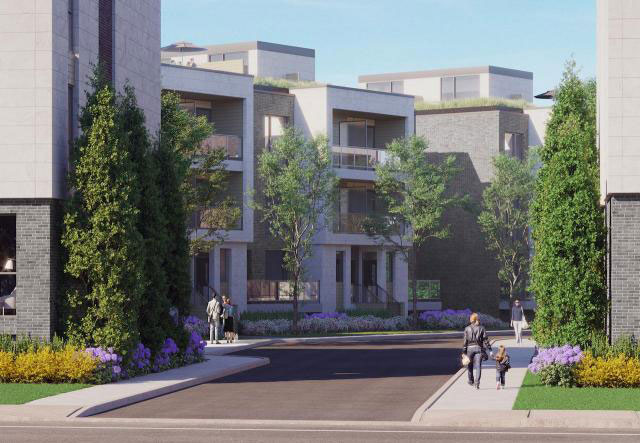 Related: Why Toronto Families Should Consider Urban Townhomes
As an investor looking for a Toronto rental property it's worth noting that not only are new units exempt from rent control, but the east end neighbourhoods have seen the biggest jump in average rental rates since 2016 with one bedrooms increasing 33% since 2016 and two bedrooms 32%.
BIG DEVELOPMENTS TO INCREASE RENTAL DEMAND IN EAST END
There are many new developments in the works such as East Harbour and potentially Toronto Smart City that will see the demand for rentals in the east end grow drastically in the years to come.
In the news this week was the announcement that Cadillac Fairview has bought the East Harbour site from First Gulf. East Harbour is currently Canada's largest commercial development that will have ten office towers, new retail space and rumours of a hotel.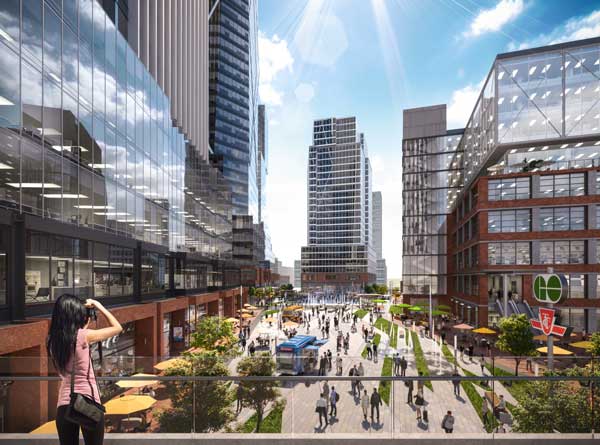 East Harbour is said to bring over 50,000 new jobs and is now being dubbed Toronto's future Employment District. With Toronto's east end among the more affordable home options for buyers and investors alike, with so much new development underway we are sure that the demand for housing here will have a positive impact on home values.
Another facet to the 60-acre East Harbour development is that it will become one of Toronto's major transit hubs. East Harbour will serve the both TTC and Metrolinx and have the capacity for roughly 32,000 passengers per hour. That's double what Union Station currently accommodates.
BEST PLACE TO INVEST IN REAL ESTATE IS ALONG TRANSIT LINES
While condo developments that launch along the subway line are often priced to match the convenience of transit accessibility, Toronto's east end has a lot of untapped territory without the same price tag seen on many west end developments.
The Untapped East
In our blog From East to West: Toronto Neighbourhoods to Watch in 2019 from last fall, we touched on how there's room for residential development along the subway eastbound. With basically zero inventory along this part of the Bloor-Danforth Subway Line you can expect to see an increase in pre-construction condos along the Danforth east towards Main Street.
Linx Condos is one such project that gets the best of both worlds. Nestled between both Main Subway and Danforth GO Stations, you can be downtown in under ten minutes. This 27-storey condo development by Tribute Communities is expected to launch this fall. Register now for first access to Linx Condos.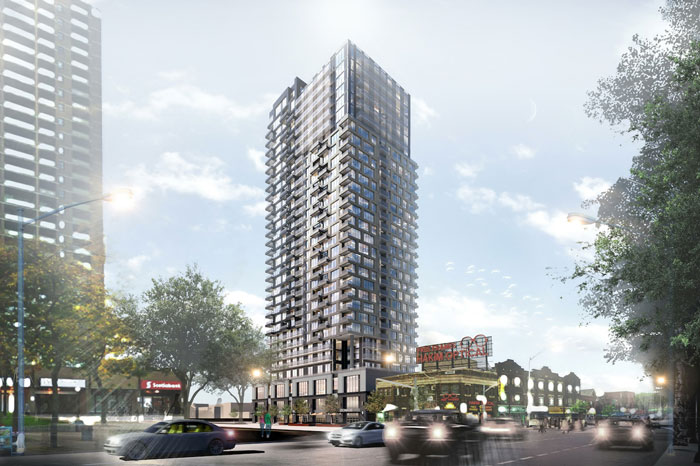 Big Transit Plans
Toronto has big transit infrastructure plans including the Ontario Relief Line that would run from the Ontario Science Centre, south along Pape Avenue through East Harbour and across the downtown core to Ontario Place.
If there's one thing we know for sure, it's that property values favour transit. Combine the current affordability of Toronto's east end with future transit plans, and you can see why these east end projects are worth keeping an eye on from both an investor and end-user standpoint.
TORONTO EAST END HOME PRICES AMONG THE LOWEST IN THE CITY
Condos aside, Toronto's east end neighbourhoods are among the most affordable for homes too and seem to be a popular destination for first time home buyers. Both the detached and semi-detached markets of E01 (Leslieville & Riverdale), E02 (Beaches & Upper Beaches), and E03 (Danforth & East York) consistently fall among the lowest priced neighbourhoods in Toronto.
See the latest average home prices in our Toronto Real Estate Market Report
WHERE TO INVEST IN REAL ESTATE: LOOK FOR SIGNS OF GENTRIFICATION
The other thing that the east end of Toronto has going for it is that there are a few already established neighbourhoods that are leading to gentrification in surrounding neighbourhoods. Leslieville is the best example. It has seen dramatic changes over the last decade and is now one of the most sought after neighbourhoods to live in in Toronto. As its popularity grows, neighbouring streets, like Gerrard Street East, are benefitting.
In 2019 alone we've seen great improvements along Gerrard Street East, recently referred to by BlogTO as one of "Toronto's trendiest streets". If you haven't been to Gerrard Street East recently, I recommend going to see all of the new shops and restaurants that have elevated this street's persona as of late.
The Starbucks Effect: Gentrification and the Best Investments
The essential takeaway here is to look for the signs of gentrification, get in while prices are still low, because it won't be long before they climb. There are big changes in the works for Toronto's east end neighbourhoods and lots of room for development. So if you're still wondering where to invest in real estate, keep your eye on the east. If you're interested in buying or investing in the east end, book a call to discuss upcoming opportunities or set up a custom listing search for your preferred criteria.