If you're thinking about selling whether to upgrade, downsize, or relocate, it's important to have all of your ducks in a row. Ensuring that your closing dates align when you go to sell and when you buy can be the trickiest part of the process. One popular question we get from our clients is how long will it take to sell my house or condo? Allow us to outline the important parts of the puzzle that can help you sell without stress.
THE AVERAGE TIME TO SELL A HOUSE 2019
Let's start off clearing the air and setting some expectations when it comes to selling your Toronto home. Some sellers are quick to be concerned when their property doesn't sell within a week.
While it's not uncommon for condos in Toronto to sell in one day, that's certainly not the norm. Toronto's real estate market is hardly your average real estate market.  In Toronto, the average days on market (DOM) for a property to sell is under 30. Looking at TREB sales data, we calculated the average DOM for Toronto home types from April 2018 to March 2019 and they paint this picture:
• Detached Homes: 23 days on market
• Semi-Detached Homes: 16 days on market
• Condos: 21 days on market
WHEN IS THE BEST TIME TO SELL?
There are many other factors to consider when determining how long it will take to sell your house or condo. Things that will impact how long it takes to sell can range from the season you list, your neighbourhood, the market conditions, and the type of property you're selling just to name a few. This is where a discussion with your real estate agent will help you set realistic expectations for your Toronto property's timeline to sell.
If you're looking to sell fast, listing your house or condo for sale during the spring and fall markets means your property will likely sell more quickly than if you were to list in winter or summer. First and foremost, having the best real estate agent Toronto has to offer on your team means you'll have sound advice when it comes to budgeting an appropriate amount of time to sell your current home and buying your next home.
Related: Buying Your Next Toronto Home
CREATING A TIMELINE: HOW LONG WILL IT TAKE TO SELL MY HOUSE OR CONDO?
There are three stages involved in selling that will each have their own allotted timeframes.
PRELIMINARY – one week to one month
ON THE MARKET – 30 to 90 days
CLOSING – 60 to 90 days
PRELIMINARY | One Week to One month
The preliminary phase can range from one week to one month. This phase is all about preparing your property to go to market. If you're selling a house, this will likely take longer than selling a condo.
First, you'll need to arrange a Preliminary Home Inspection which costs about $500. This will highlight any major issues with your house which may need to be fixed ahead of going to market, or should be factored into your pricing strategy.
For condos, the equivalent is getting a Status Certificate which costs just over $100. Working with a Realtor who has a full service team can help expedite this process which can otherwise run long.
Similarly, it's in your best interest to look for opportunities to boost your home's value by making minor repairs and touch-ups where needed and ensuring things are in good working order. Small handyman work can go a long way when you go to list your property.
The preliminary phase also involves staging your property and having it professionally photographed in order to make it look its best when you list and market it. Depending on how extensive the repairs or elaborate the staging, this phase can range from one week to a month.
How long does it take to sell a condo that's tenant-occupied? Read this!
ON THE MARKET | 30 to 90 days
How long should a house sit on the market? There is no cut and dry answer to this, but it's important to set expectations to protect you during the process. Once your property is live on MLS, be prepared to allow anywhere from 30 to even 90 days for it to sell.
Even when selling a downtown Toronto condo, it's always best to over-budget your time to sell. We sold a unit at Musee Condos in one day even with the knowledge that there was interest in a similar unit that had sold the week before. Regardless, we still advised our client to allow for 60 days to sell. Even in peak market, it's always good to be extra cautious with timelines.
We always err on the side of caution in order to protect our clients between selling and buying their next home. If you're shopping for your next Toronto home, it's best to budget around 60 days to sell followed by 60 days to close for a total of 120 days.
CLOSING | 60 to 90 days
Budgeting for 60 to 90 days closing when you're setting your timeline to sell will help when you find a property you want to buy. If you budget the bare minimum timeframe and you've purchased a new property before you close on your home, you risk losing your deposit on that property. We'll talk more on that next.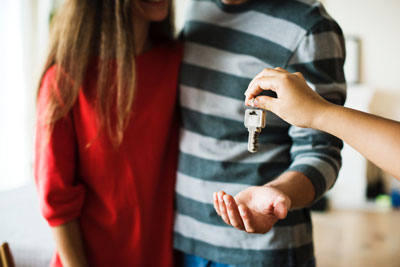 HOW LONG TO SELL MY HOUSE AND BUY ANOTHER?
Use the above guidelines to set your expectations when creating your initial timeline to sell. Sit down with your realtor to create a full strategy that will outline pricing, timing, and their opinion on how long they think it will take to sell versus how much time you should be prepared to budget for.
Having a contingency plan helps ensure you haven't offered on a property that you can't follow through on because you haven't yet sold your current home. To shed some light on the "worst case scenario" let's say you offer on a home worth $1,000,000, so a $50,000 deposit.
If your property doesn't close in time, you not only lose that deposit, but you risk being sued for the difference in price should the seller earn less than what you had originally offered. Another way to protect yourself against these risks is to ask your lender ahead of listing if they provide Bridge Financing.
WHAT IS BRIDGE FINANCING?
In our blog Six Things Sellers Wish They Knew we discuss how you can get the funds needed for your down payment when your closing dates don't align. Most banks and lenders will loan upwards of $200,000 for up to 120 days to help bridge the gap between closing dates. In order to be eligible for a bridge loan you will need both your Sale Agreement and your Purchase Agreement from both of your properties.
The loan will have a higher interest rate than your standard mortgage, usually Prime + 2% or 3% but remember it's a short-term loan. Additionally, your lenders will likely slap an administrative fee between $200-$500 onto the loan. The most important thing to do before you start looking for new properties is to ensure your mortgage lender allows bridged financing and budget accordingly.
Are you in the market for your next Toronto home? Give us a call. When you list with the Pierre Carapetian Group, you get the highest level of service. We are here to alleviate stress and give you peace of mind knowing that all of the details are taken care of. Learn more about selling with us here.