Corktown Toronto is a tiny district in Toronto's east end that you need to know about. Surrounded by popular Toronto neighbourhoods like the Distillery District and the St. Lawrence Market, and with lots of new infrastructure in the works for the area, this up-and-coming neighbourhood is one you should get to know.
THE EAST END TORONTO NEIGHBOURHOOD COLLECTIVE
Tucked into this east end pocket are several prominent Toronto neighbourhoods. Corktown Toronto sits just on the west side of the Don Valley River. To the east of Corktown is Leslieville, who has earned a reputation as one of Toronto's most sought after neighbourhoods.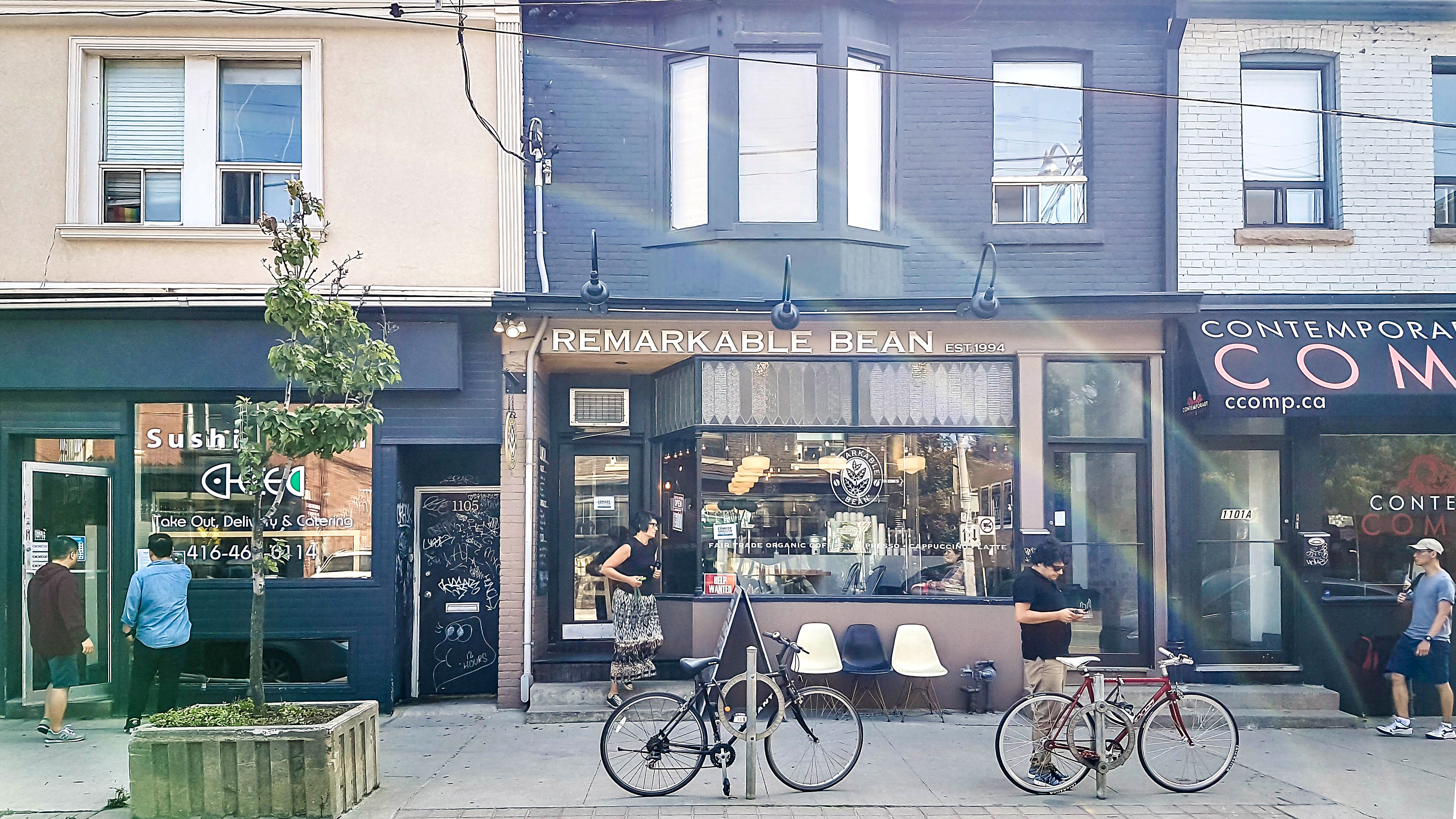 To the west is the St. Lawrence Market, an old, European-style neighbourhood smack-dab in the heart of Toronto. To the north is the revitalized neighbourhood, Regent Park, which has brought countless new condos and amenities to the area, while simultaneously building a community. And lastly, to the south of Corktown is Toronto's coveted Distillery District with its unique character and cobblestone streets.
All of these neighbourhoods have their own special offerings with tons of cafes, restaurants, micro-breweries and boutique shops all a short distance away from Corktown.
Register for Floor Plans and Pricing at No.31 Condominiums in the Distillery District
WHAT MAKES CORKTOWN TORONTO SO GREAT?
Corktown Toronto is Family Friendly
The neighbourhood is benefitting directly from all of its surrounding neighbourhoods but has much to offer within it. For families, Corktown's Cooper Koo Family YMCA has an array of programs and camps as well as a full fitness centre and large swimming pool.
Corktown Park Toronto
One of Toronto's best parks is Corktown Commons with 18 acres of green grass, marshland, playgrounds and splash pads. Families can spend an entire day at Corktown Commons with picnic tables, BBQs, and even washroom facilities.
Not all that far from Corktown Commons is Sherbourne Common. This 3.63 acre park was designed by landscape architects PFS Studio and offers lots of greenspace, a splash pad-turn-skating rink in the winter, and dynamic art sculptures.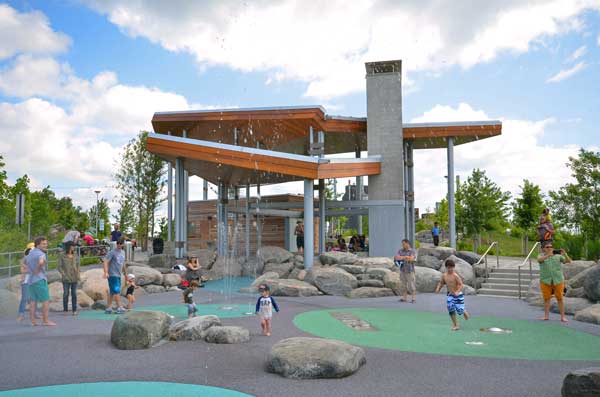 Transit Improvements for Corktown Toronto
As part of the new Ontario Line, which will connect the Ontario Science Centre to Ontario Place, one of the new subway stops will be in Corktown at Queen East and Sumach Street. This new subway stop will connect with the already existing 24 hour Queen street car route.
For those who commute by car, easily jump on the DVP or Lake Shore Boulevard just around the corner. You're well connected to the city, no matter how you commute, from Corktown.
Also coming to the area is a new major transit hub as part of the East Harbour development. More on that next.
CORKTOWN TORONTO WILL SEE AN INFLUX OF NEW BUSINESS TO THE AREA
With the new East Harbour development moving in to the old Unilever site across the Don Valley from Corktown, the development is being referred to as Toronto's Employment District. And for good reason, it is expected to bring 50,000 new jobs to the area adjacent to Corktown. 
East Harbour is the largest commercial development in Canada and, as we mentioned earlier, will also be home to one of Toronto's largest transit hubs connecting multiple transit lines.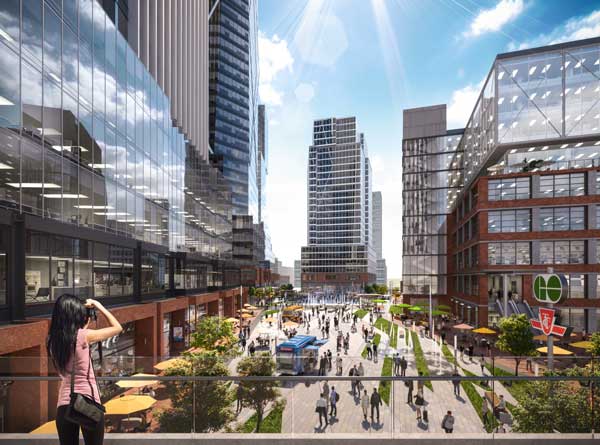 THERE'S A DEMAND FOR CORKTOWN CONDOS TORONTO
In the last couple of years we've seen an increase of condos for sale in the area. Home on Power, River&Fifth Condos and the Canary District Condos have all been very successful condo launches in the Corktown Toronto neighbourhood.
All of the new infrastructure in the works for the neighbourhood will have a positive impact on home prices. We've already seen condo prices in this Toronto community increase 15.6% in the last year and 79% over the last five years.*
With East Harbour's 50,000 expected jobs on the horizon there is an increasing demand for investor rentals from high quality professionals.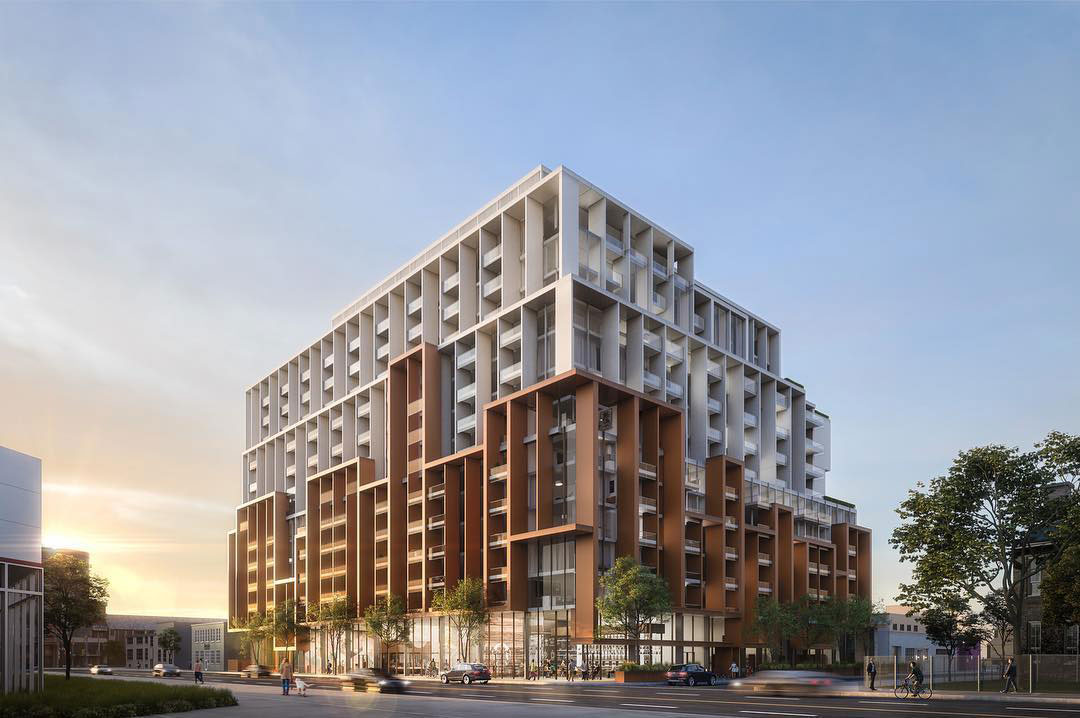 The latest condo launch set to hit the market is Corktown Condos at 18 Eastern Avenue. Corktown Condos by Alterra — the same team behind Wonder Lofts and Condos — will be a 12-storey residence with 331 condos for sale in Corktown, including a few townhomes. This new condo opportunity is also just a seven minute walk to the future Ontario Line subway stop.  And if there's one thing we know for sure, it's that proximity to transit will boost your home's value.
Register now for this pre-construction sales opportunity when it launches in April 2020 .
*Based on market trend data from House Sigma